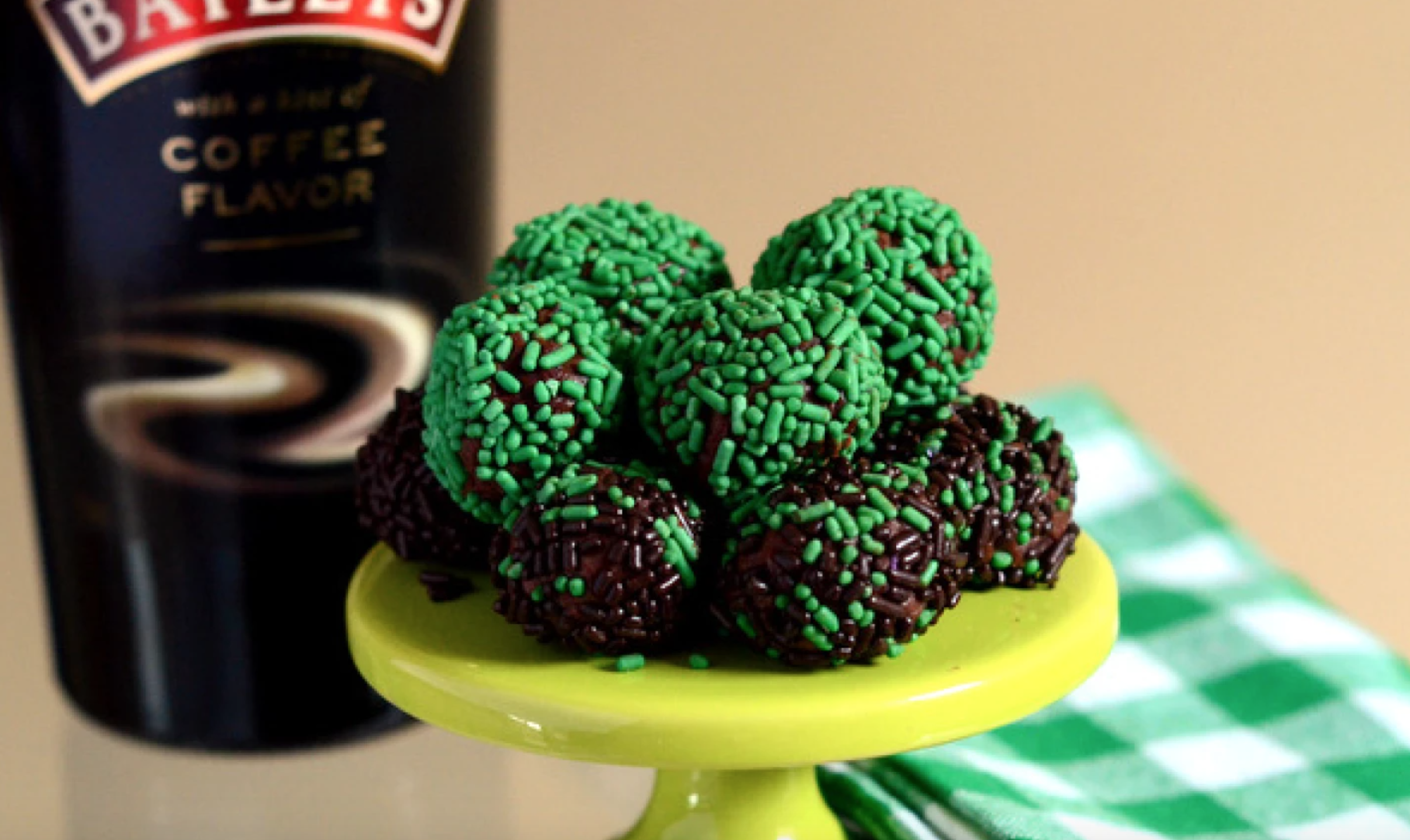 With just three ingredients, you can make a decadent St. Patrick's Day dessert. But watch out — these little truffles are so addicting, you may not be able to stop snacking.
Irish Cream Truffles
Ingredients
8 ounces milk chocolate
⅓ cup heavy cream
2 tablespoons Irish cream liqueur (buy it or make your own)
Green and chocolate sprinkles (optional)
Cocoa powder (optional)
Pro Tip: Though you can use any type of chocolate, we recommend milk. Others, such as dark chocolate, can overpower the flavor of the liqueur.
Instructions
1. Finely chop the chocolate and place into a large bowl.
2. In a small saucepan, combine the heavy cream and Irish cream and bring to a boil. Pour boiling liquid over the chopped chocolate. Allow the chocolate to soften for 1 minute, then stir gently with a spatula until the mixture is smooth and all of the chocolate is melted.
Pro Tip: If the chocolate doesn't completely melt, heat chocolate in the microwave for 10-second intervals until it becomes smooth when stirred.
3. Cover with plastic wrap and allow ganache to set overnight.
4. Use a small spoon to shape the set ganache into rough, ¾" balls. Once all of the ganache has been divided, quickly roll the ganache in between your palms to shape them into smooth, round balls.
5. Place green sprinkles, chocolate sprinkles and/or cocoa powder into small bowls. Roll each shaped ball of ganache into one of the bowls to coat. Repeat with all truffles.
When done, store the truffles in an airtight container until you're ready to serve.