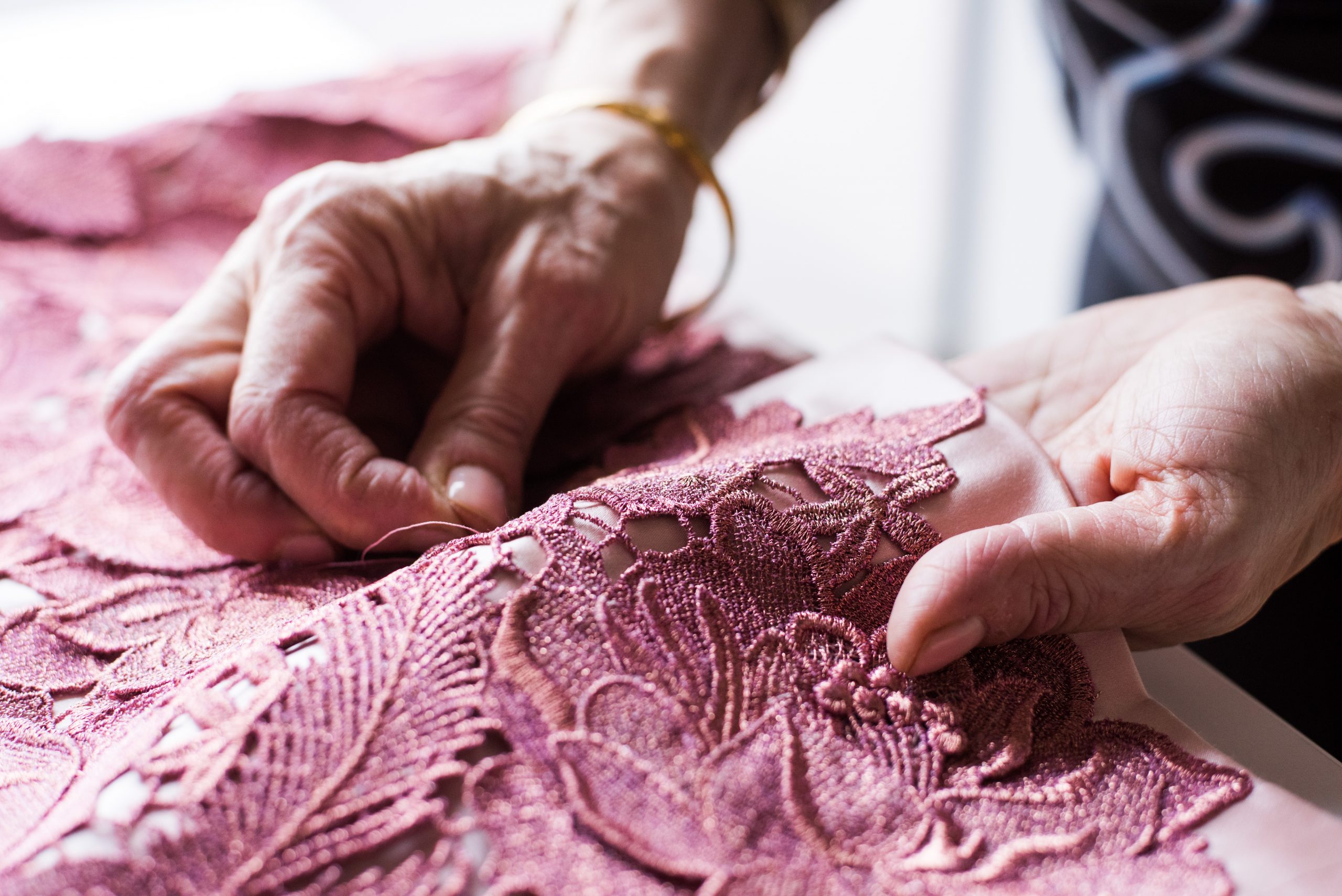 Couture garments are some of the most beautiful clothes you can possibly imagine. The attention to detail is almost overwhelming — and so are the prices. So here's a radical idea: sew your own.
Before you scoff at the idea, know this: couture sewing essentially refers to anything that has been designed and sewn to an individual's specifications and measurements. So think of it as honing your skills and taking your craft to the next level. While the specific couture sewing techniques you'll use vary based on the project, these have a wide range of applications. Master them and soon enough you'll have clothes that fit better, look more polished, last longer and make you super proud of that hard-earned craftsmanship.
1. Muslins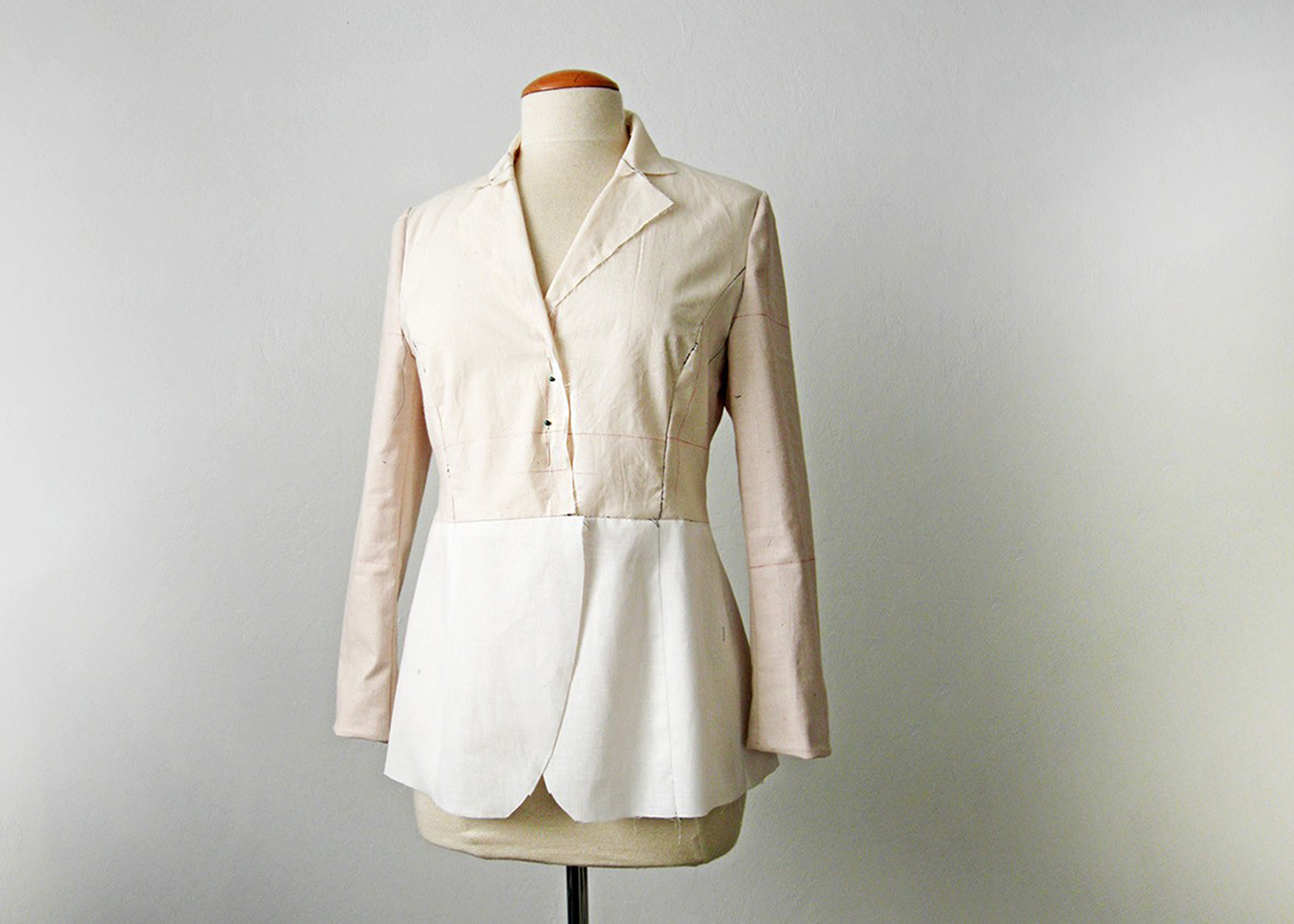 With fashion sewing, you can usually get away with cutting your fabric based on your pattern pieces. But with couture sewing, you really want to start by creating a muslin, or toile. It's a test garment that lets you fine-tune the fit of your final look, while making sure the pattern works before you start diving into the real thing. To get the most out of a muslin, cut the main body sections of your outfit, doing away with all facings. Then adjust the seam allowances so they're 1″ instead of the usual ⅝". Baste the garment together, try it on and tweak to suit your needs. Yes, it may seem like a colossal time investment, but we promise it'll be worth it.
Good to Know: To get an in-depth look at muslins and see how to make your own, check out our class The Couture Dress.
2. Marking Fabric
When you're sewing couture, the raw edges are rarely used as a guide for seaming. This makes marking your fabric extra important. You can do this with chalk, with a tracing wheel and carbon paper, or with thread. Thread-tracing or tailor's tacks are usually considered the best choices because you can see the marks on either side of the garment.
Good to Know: For a how-to on all things marking, check out our class 20 Things to Know Before You Sew.
3. Sew-In Interfacing
If you've ever used interfacing, chances are you reached for a synthetic fusible option because it's easy to use. But interfacings on couture garments are always made from a natural fiber and are not fusible, so they need to be sewn into your garment. They're perfect in sheer garments, textured and novelty fabrics that won't press well (think beading or faux fur) and in structured tailored jackets.
Good to Know: Learn everything there is to know about interfacings (plus linings and facings) in our class Underneath It All: Guide to Interfacings, Linings and Facings.
4. Hand Stitches
From cross-stitched hems to hand-picked zippers, this type of close work is done by hand in the world of couture. Skipping the machine gives you more control over the fabric, and there are a variety of stitches that help create different looks. Once you get into the rhythm of needlework, it can even be relaxing!
Good to Know: Get a crash course in couture hand stitches and finish your garment in style with our class Couture Finishing Techniques.
5. Hand-Picked Zipper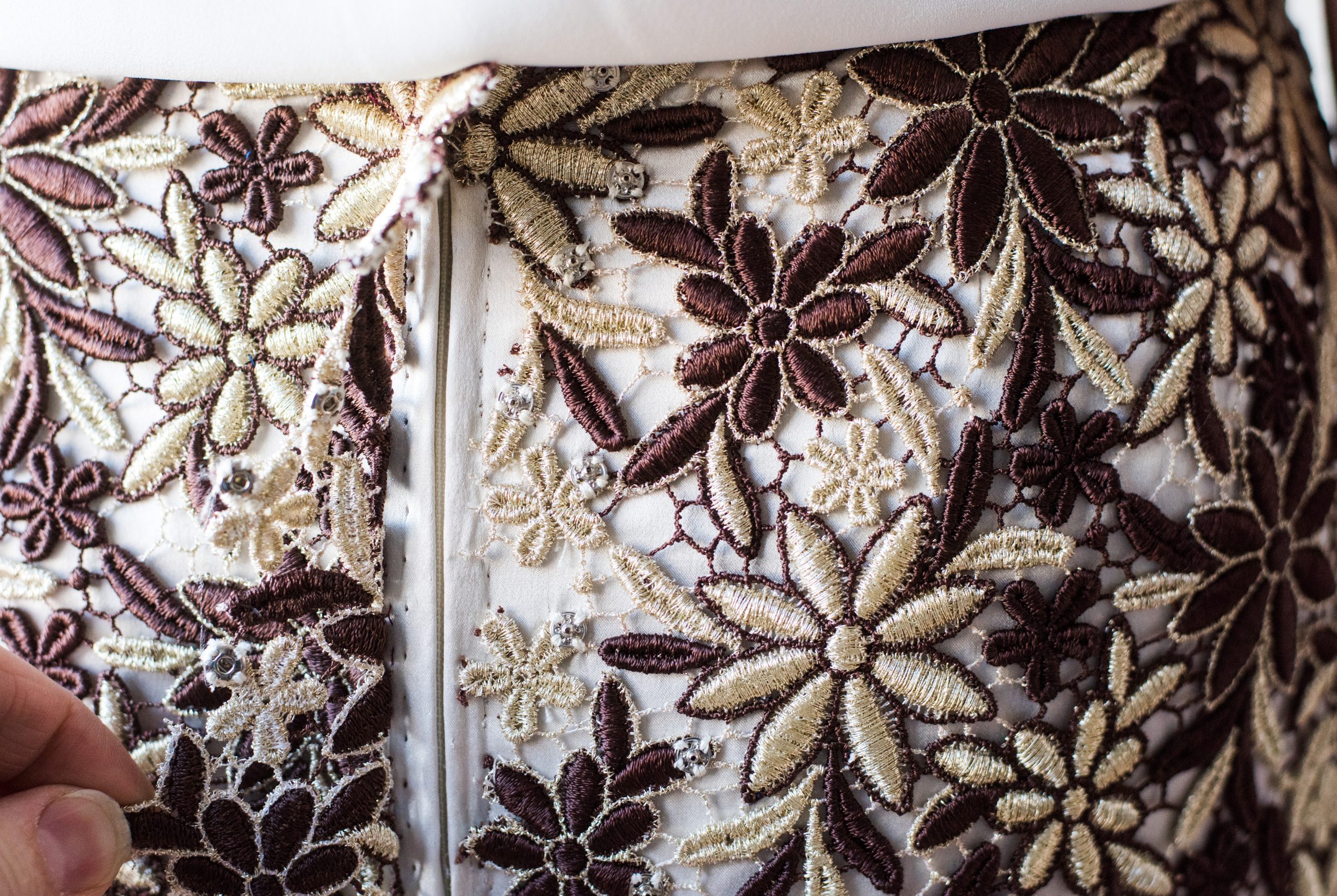 Speaking of zippers, putting them in by hand —using a backstitch for strength — and then covering it with a gorgeous overlay (like lace) is a perfect example of hand-stitching turning out a beautiful zipper on the first try. No more starts and re-starts, and way more smooth, chic finishes.
Good to Know: Learn how to sew a zipper the couture way in our class The Couture Lace Skirt.
6. Underlining
One-of-a-kind clothing is constructed from the inside out, which means it has to start with a solid foundation. Underlining a jacket or dress with silk organza keeps it from wrinkling, provides a layer to catch overcasting or hem stitches, and adds structure to cotton or silk fabrics.
Good to Know: See underlining in action in our class Underneath It All: Guide to Interfacings, Linings and Facings.
7. Seam Finishes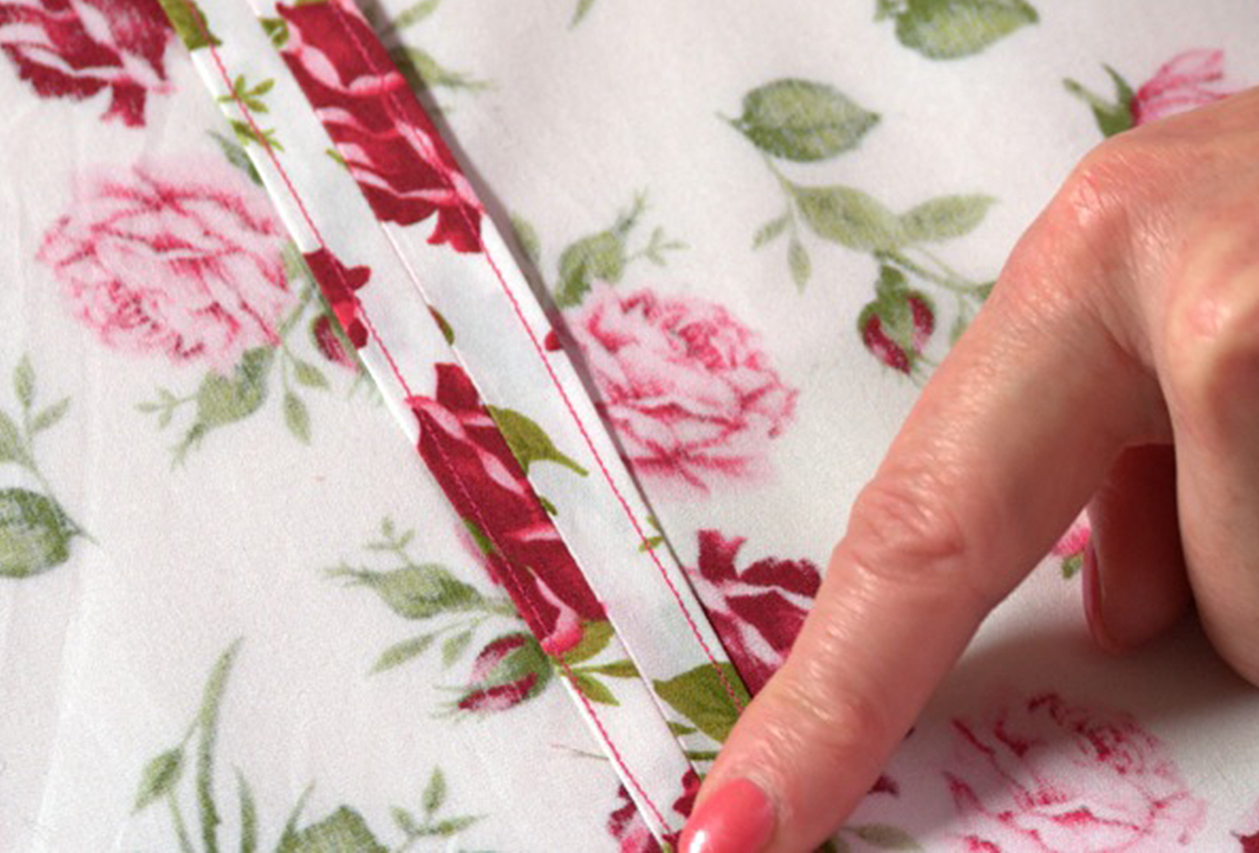 Fashion sewing uses a variety of seam finishes, depending on the garment and type of fabric, and it's usually done by machine. In couture sewing, seams are often finished by hand. Seams can also be bound with bias binding, though this method is usually reserved for heavier-weight fabrics — if it were used on lightweight fabrics, it would show through on the right side of the garment.
Good to Know: See how to finish a seam by hand step-by-step in our class Couture Finishing Techniques.
8. Faced Hem
If you've ever made a skirt with a shaped or curved edge, you know that creating a perfect hem can be hard. One solution: Cutting a facing in the exact shape of the skirt's bottom edge. Using the pattern pieces for the skirt, trace off a facing pattern about 4″ above the skirt's lower edge. Stitch the facing pieces together, then stitch the lower edge of the facing to the lower edge of the skirt. Understitch, turn and press the facing on the inside of your skirt. It'll fit oh-so-perfectly.
Good to Know: Learn more about this technique in our class Sewing on the Edge: Finishing Techniques.