Tank tops are the perfect summer wardrobe staple– light, breezy and sure to keep you cool all season long. Tank tops are super easy to whip up and a great beginner sewing project.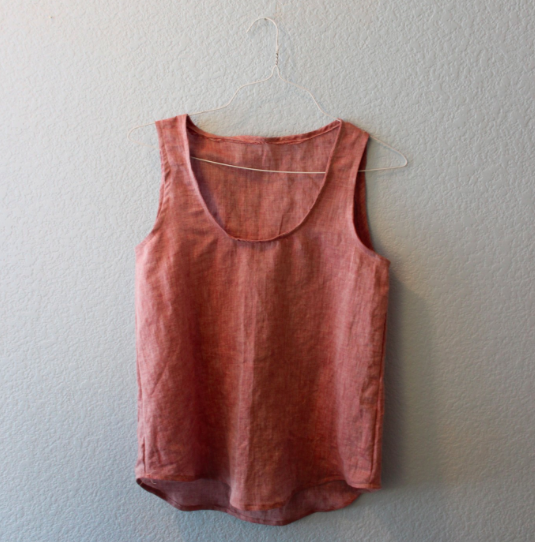 I used a tank top pattern from Wiksten, but I also love the Tiny Pocket Tank from Grainline Studio. You can also make your own pattern by tracing a tank top or blouse already in your closet (just be sure to use one made from a woven fabric if that's what you're planning on sewing your new tank with).
Here's how to sew a tank top:
Step 1:
Wash and iron your fabric. Fabric can shrink with the first wash, so it's a good idea to never skip this step when sewing garments. Otherwise you might end up with something that doesn't fit.

Step 2:
Cut out your pattern. My pattern had 5 pieces total: front, back, 1 neckline facing and 2 armhole facings. If you are drafting your own pattern, don't forget to cut the facings on the bias so they will be able to stretch, and the front and back should be cut on the fold (unless you want a seam down the front and/or back of the tank).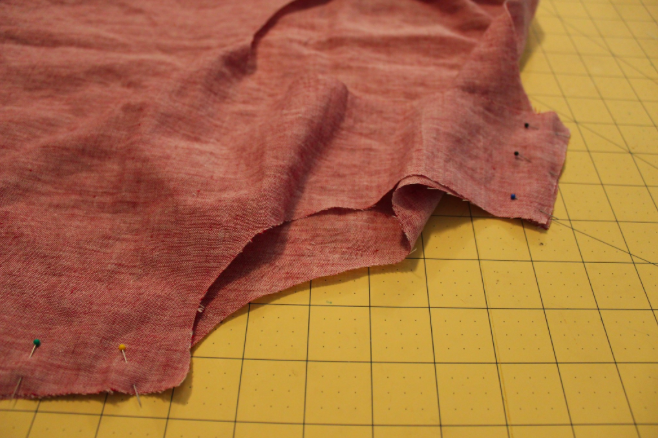 Step 3:
With right sides facing, pin the tank front to the tank back, matching the shoulder and side seams. Sew, using a ⅝" seam allowance. Turn the tank right side out and press. Finish the shoulder and side seams (I used pinking shears, but a French seam would also be appropriate).
Step 4:
Hem the bottom of the tank. I did a narrow rolled hem. A blind hem could also be a good option, depending on the shape of your tank.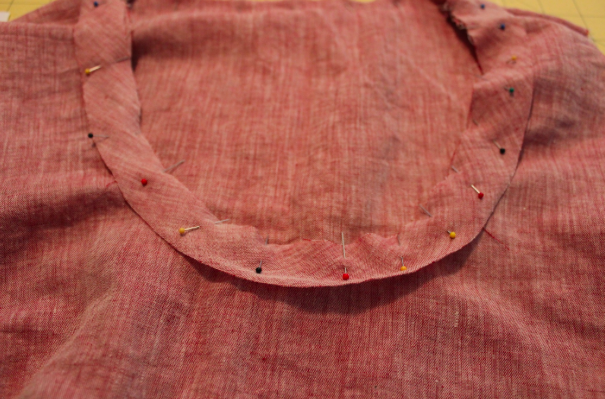 Step 5:
With right sides together, sew the short ends of each facing together with a ⅜" seam. Press the seam open.
Step 6:
With the tank right side out, pin the facing to the neckline. It's not necessary, but I always try to match the seam on the facing with one of the shoulder seams. Sew, using a ⅜" seam allowance.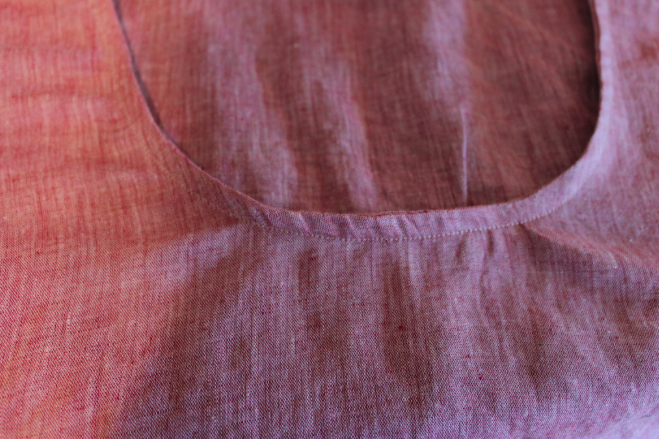 Step 7:
Press the facing toward the inside of the tank. Topstitch along the neckline, using a ¼" seam.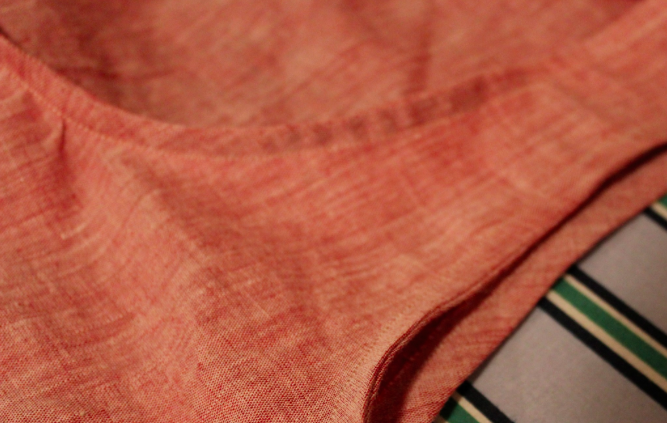 Step 8:
Repeat the neckline facing process for each of the armholes.
Step 9:
Finish the facing seams and press. You're done! Now you know how to sew a tank top!
Once you know how to sew a tank top you'll want one for every day of the week. Here are some ideas for adding variation to your tank top once you have a pattern that works for you: add a pocket, change up the neckline, lengthen it into a dress, or make it out of a sheer fabric.
Top Shirt Patterns