A pretty blouse is a great addition to your wardrobe, especially when the seasons are transitioning (winter's almost over, right?) — just add a cardigan if you get chilly. And as much as I love the one-piece convenience of a dress, sometimes separates are more fun for the mixing and matching possibilities. I have a couple of blouses on my "to sew" list for spring, and I'm looking forward to pairing them with jeans and skirts. As an ode to this feminine and versatile garment, here are some of my tips and tricks for how to sew a blouse.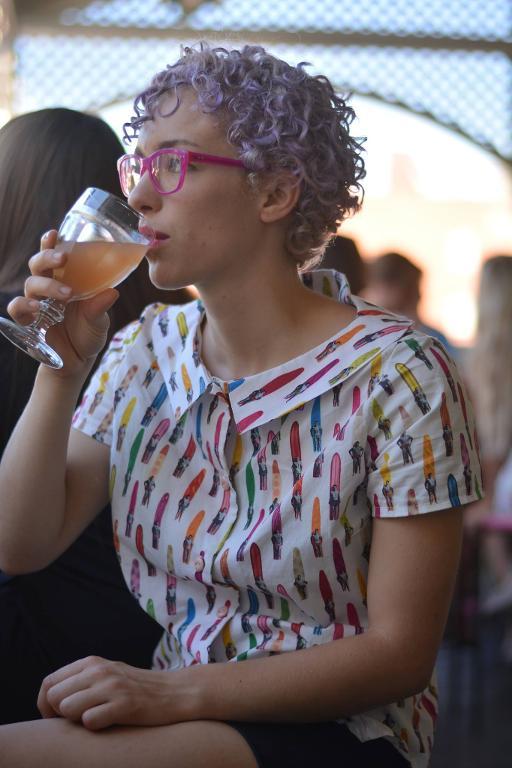 Sassy Librarian Blouse via Craftsy member Hannargh
Fabric
Most lightweight fabrics are perfectly suited for sewing a blouse. Lately I've been loving cotton voile as an option; it's soft and drapes nicely, but still has a slight crispness to it, which I like. Silk blends are also great. The possibilities are endless, though you should consider how drapey you want your blouse to be.
The best way to determine a fabric's drape is by holding it. Fabric with a soft drape will hang straight down from your hand when you hold it. Fabric with a stiff drape will hang away.
Fitting
If you have fit issues when sewing a blouse, it will most likely be in the bust area (though if you are petite, you might also need to adjust the shoulders and/or the length). Most women do not fit the measurements that pattern companies use when grading patterns (in the bust area, that's a B-cup). If you are larger you may need to do a full bust adjustment, which involves cutting and spreading the pattern to add additional fabric over the bustline. If you have a smaller bust, performing a small bust adjustment will eliminate excess fabric. Both the small and full bust adjustment will ensure that any darts lay correctly when the garment is worn.
You can learn more about full and small bust adjustments on all types of garments in Adjust the Bust with Kathleen Cheetham.
Techniques
Sewing a blouse will provide you with several opportunities to practice more advanced sewing techniques. Click on the links below for more guidance on perfecting the techniques discussed below.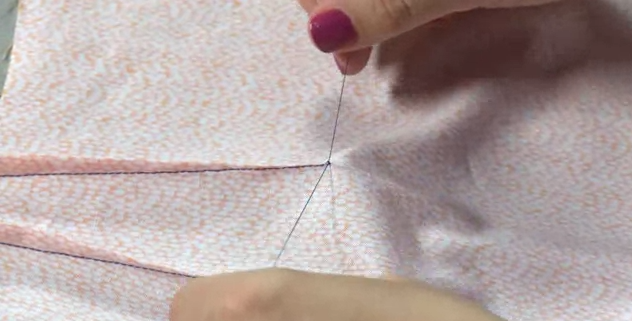 Darts
Darts are commonly used to shape a garment around the bust line, and you'll want to make sure yours are as precise as possible. Discover the secrets to sewing perfect darts and the 8 different types of darts.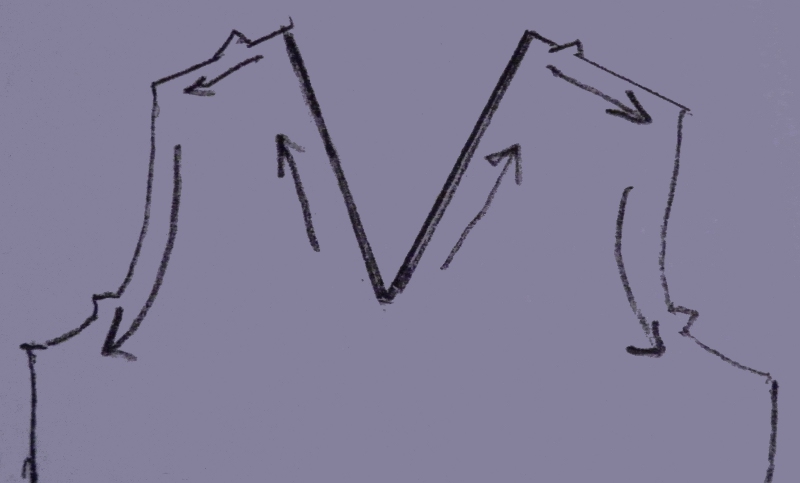 Staystiching
Your blouse will probably have a few curved seams, and the pattern will advise you to staystitch. It can be tempting to skip, but don't do it! Staystitching will help prevent your fabric from distorting as you work on your garment.

Interlining
If you are working with a sheer fabric you might want to consider interlining your garment.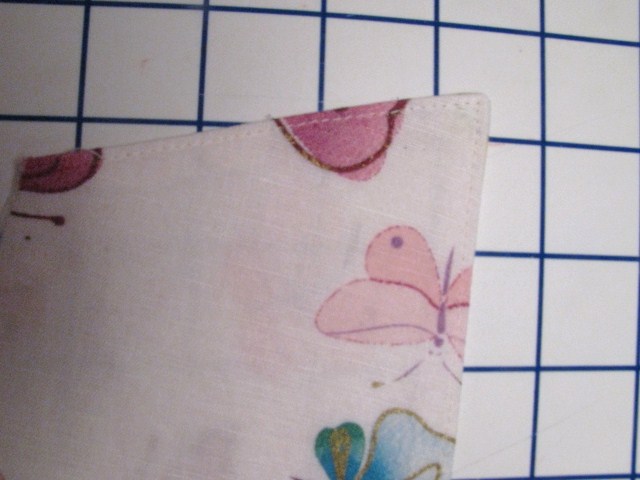 Collars
Does your blouse have a collar? Collars are very easy to draft, so you're not stuck with the original design: swap a Peter Pan collar for a mandarin collar or vice versa. You could also add a one-piece collar (don't forget to discover the secret to sewing perfect collar points).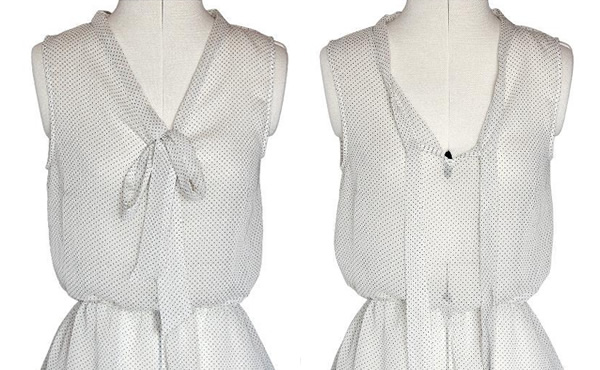 Photos via Craftsy member Salme Patterns
Necklines
Similarly, you make your blouse's neckline a focal point (check out our 5 classic necklines; my favorite is definitely the bow neckline).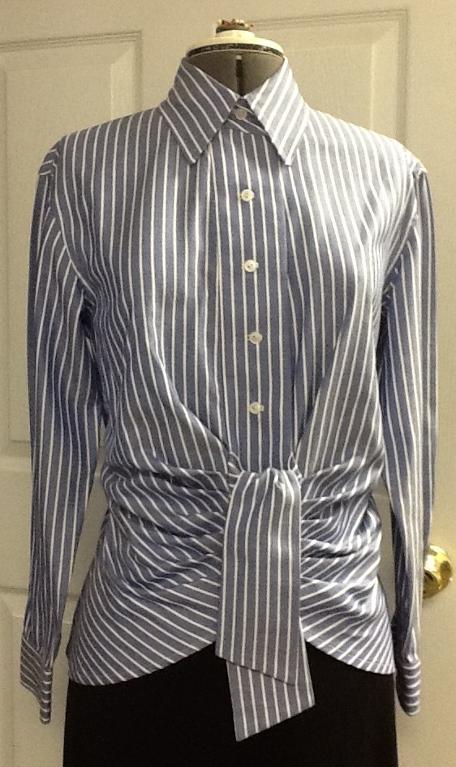 Photo via Craftsy instructor Pam Howard
Button plackets
Sewing button plackets is made a lot easier with the use of cardboard templates. Another trick I recently learned for sewing on buttons: since your buttonholes will probably not be exact, lay your the buttoning edges of your blouse on top of one another and use a water soluble pen to mark your button placement directly through the buttonhole.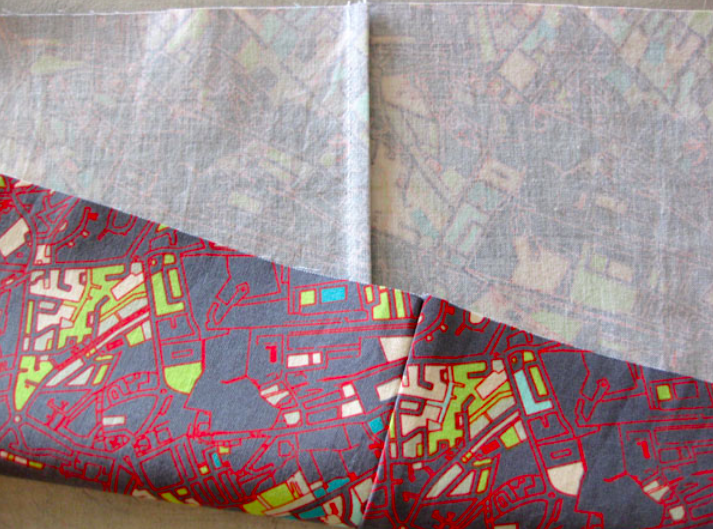 Seams
French seams are the perfect compliment to lightweight fabric; a self-bound seam is another good option for a blouse that looks as good on the inside as it does on the outside.
Do you have a favorite blouse pattern or any other tips for how to sew a blouse?