One of the major jewelry trends for Summer 2015 is statement earrings! This season, bigger is better, and it's all about finding (or making) earrings that really add something to an outfit. Dangle earrings are actually quite simple to make, and the creative possibilities are endless depending on the beads and findings you choose.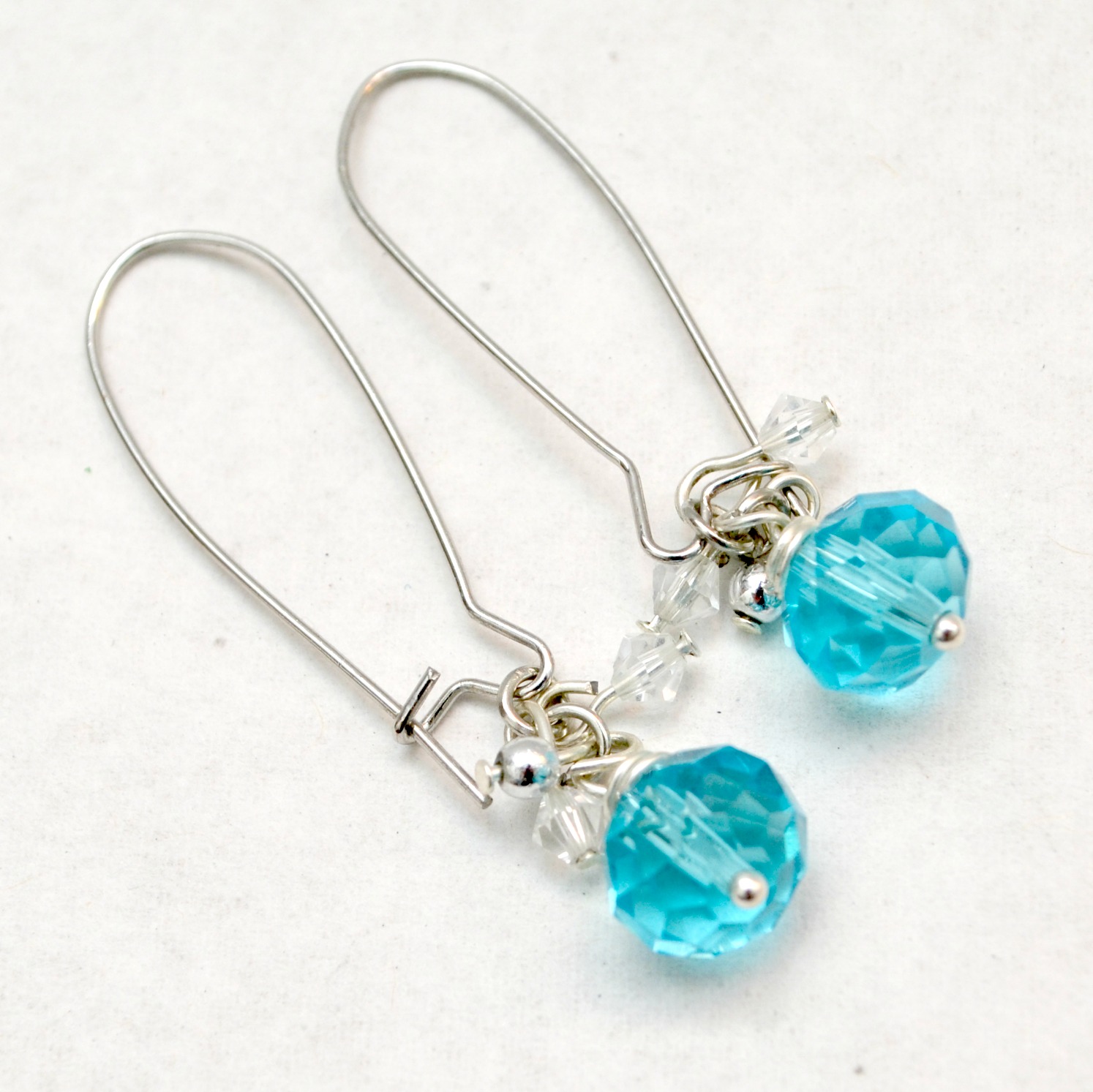 Here's what you need to get started on a pair of statement earrings.
A pair of ear wires 
Assorted beads (I used 2 large crystals, 4 small crystals and 2 small silver beads)
Jump rings
Head pins
Needle nose pliers
Wire cutters
Assembling dangle earrings takes just a few simple steps.
Step 1: Place each of your beads on its own head pin and form a wire loop.
If you've never done beading before, here's a very basic overview. Slide your bead onto the eye pin. Use your pliers to bend the wire at at 90 degree angle just above the top of the bead. Trim the extra wire so you have just enough left to create a loop. Grab the end of the wire with your needle nose pliers and roll it back toward the top of the bead. This will form a basic wire loop. This takes a bit of practice, but in no time, you'll get this skill in your muscle memory and it'll become second nature. Once you get the hang of it, you can even try leaving the end of your eye pin long and wrapping the extra wire around your loop to create the wire-wrapped look you'll see on my turquoise crystals.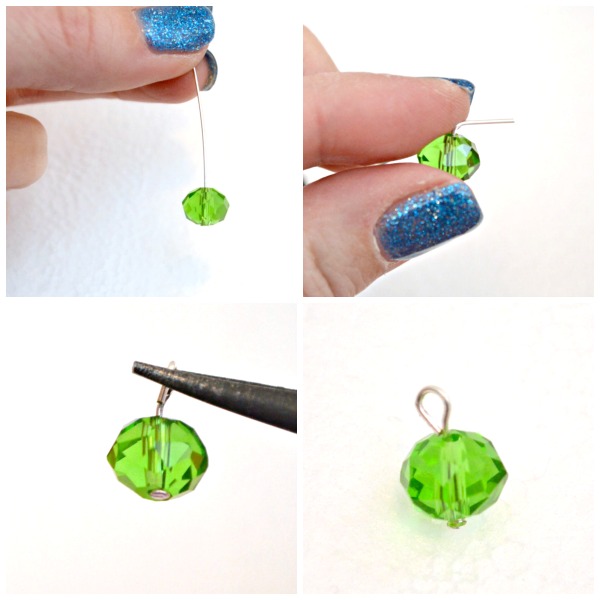 Step 2: Join two jump rings together to form a chain.
Remember to always twist the rings apart, never pull, so that the ring maintains its shape when you re-close it.
Step 3: Attach your beads to the two jump rings.
I placed my large crystal and the small silver bead on one ring and the two smaller crystals on the other. The reason behind this is that it creates two different height levels for where the beads will hang. If you want your earrings to have more of a clustered ball effect, you can just use one jump ring and put all of your beads on it instead.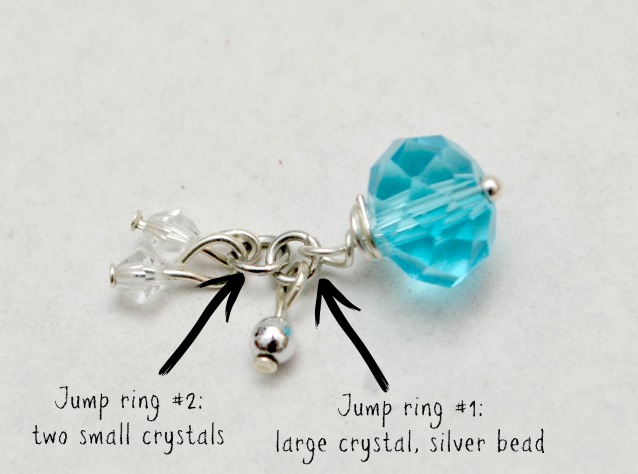 Step 4: Open your ear wire and attach the second jump ring to it.
I chose to use kidney-shaped ear wires because I like the look and style, and because they fasten in the back. That way, I don't have to worry about them falling out of my ears and getting lost. If you prefer the look of French wires, you can use those instead.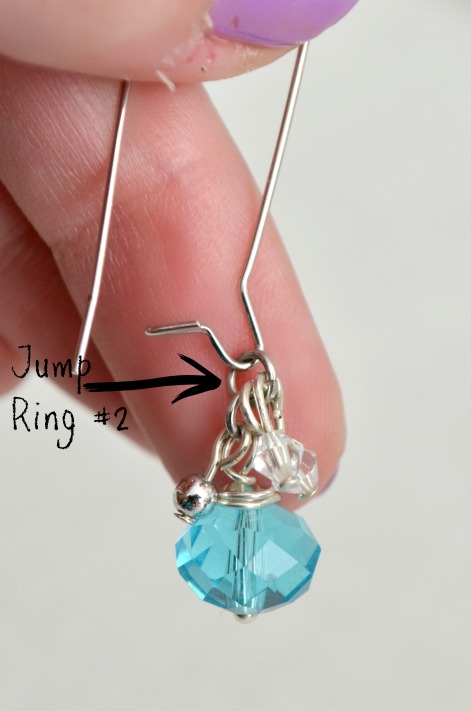 Here's how your finished earring will look. See how the chain of jump rings helps the beads to fall nicely instead of in one big clump?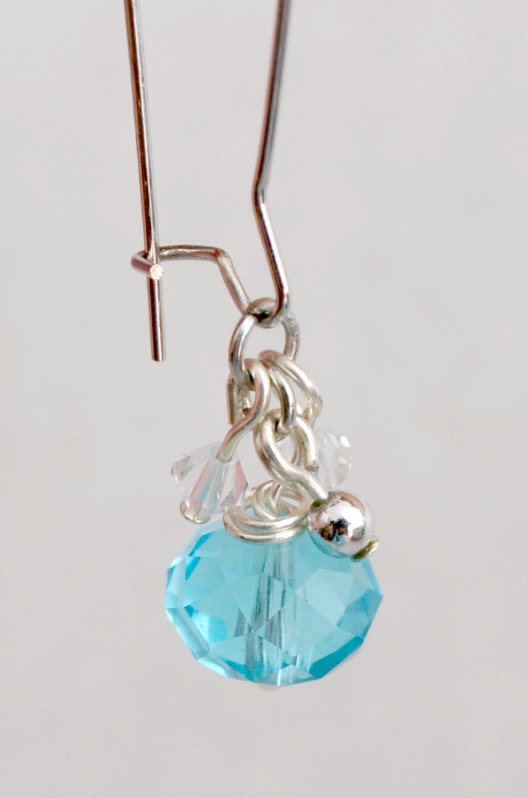 That's all there is to it! Now you have a fabulous pair of statement earrings! You can make them in any color you like and totally customize them by using whatever shapes, sizes and types of beads you want.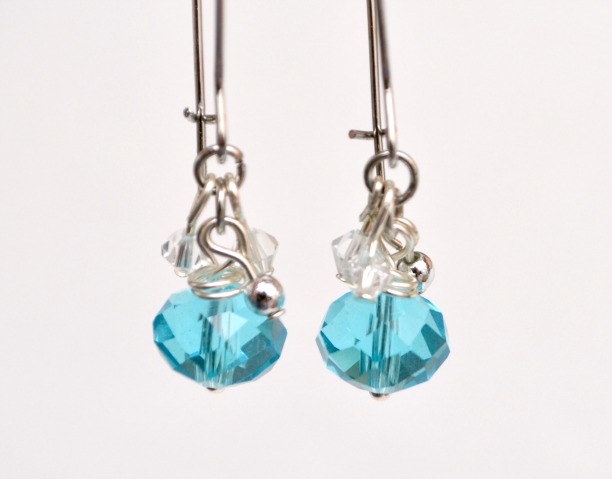 If you're new to jewelry making and want to start with a simpler project, you can try threading just one or two beads onto an eye pin, making a wire loop and attaching it directly to ear wires. That's the process I used for each pair of earrings you see below, and they all look totally different because of the beads I chose.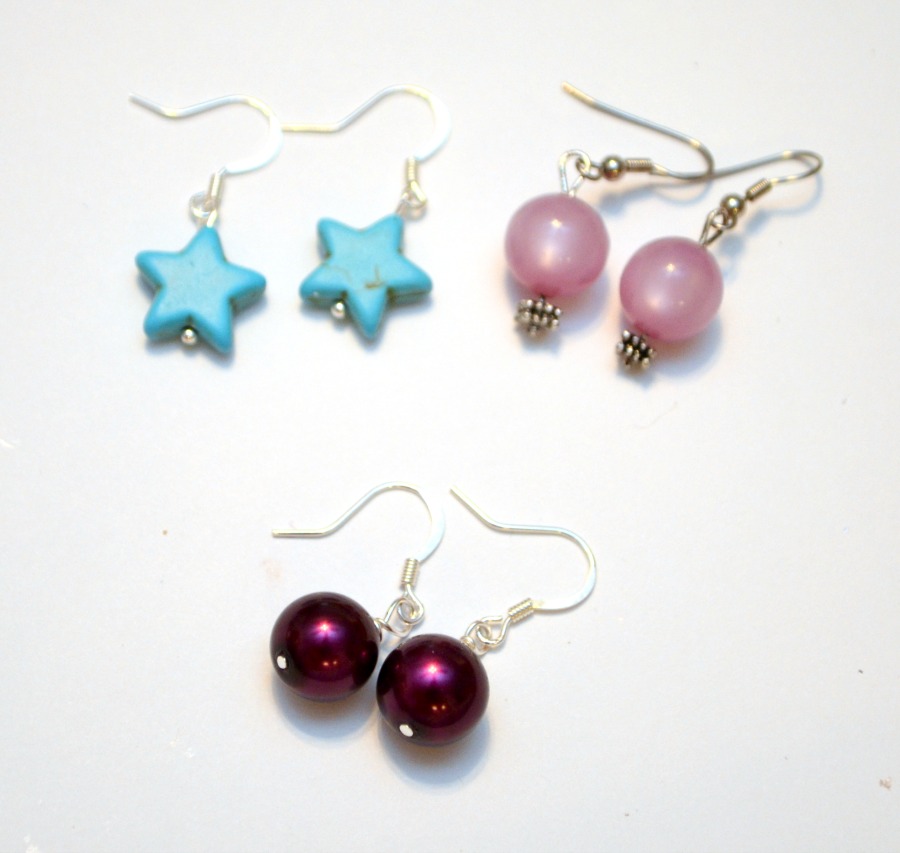 Check out all 10 hot jewelry trends for Summer 2015 right here on Craftsy! 
What color and style of earrings would you love to create?