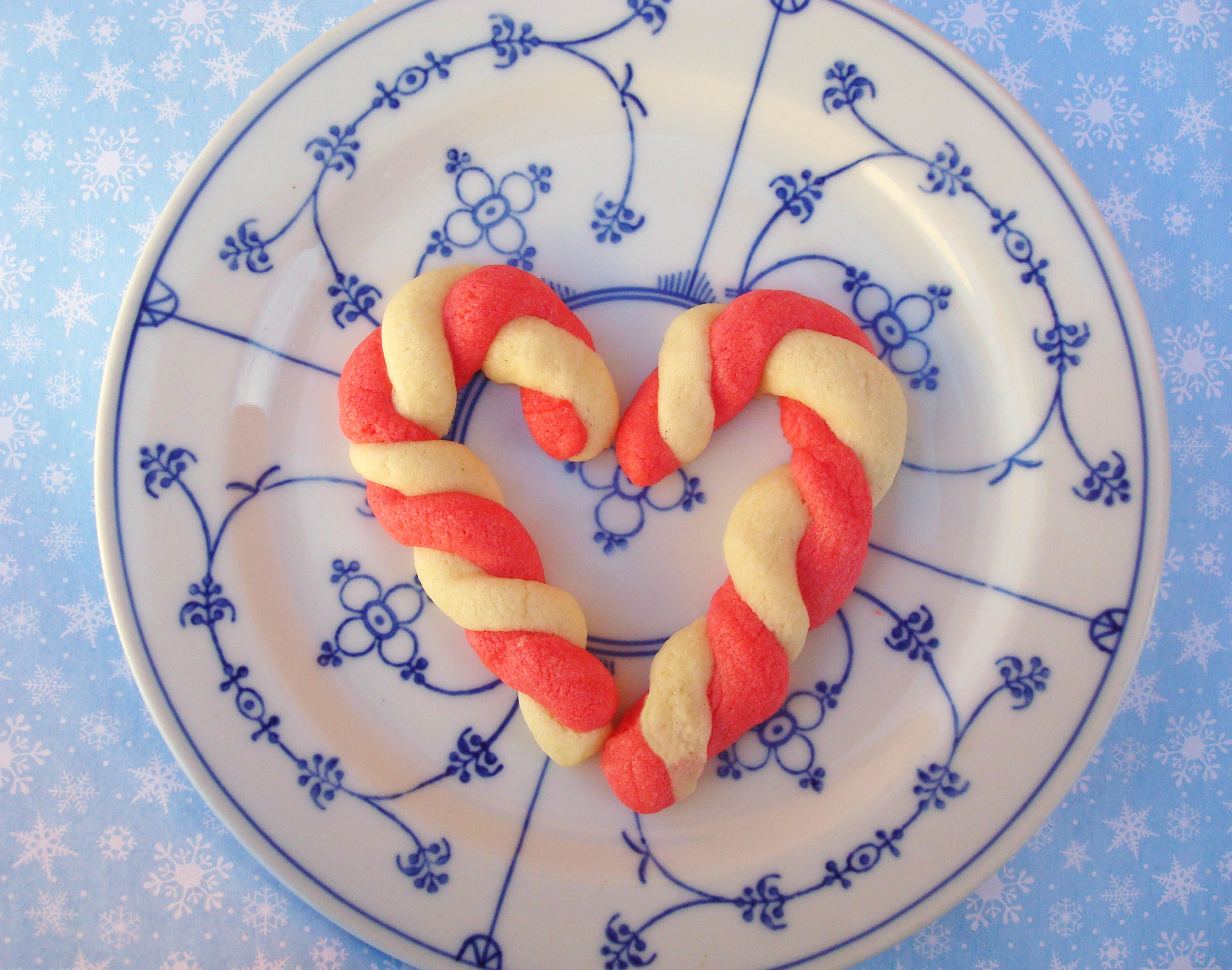 Calling all peppermint lovers: these cookies are for you. Candy cane cookies are fun, colorful and oh-so-simple to make, so you can get the whole fam involved. And when you infuse the batter with peppermint or vanilla, you'll have a new must-make Christmas cookie.
Candy Cake Cookies
Yield: about 3 dozen cookies
Ingredients
2½ cups all-purpose flour
1 teaspoon salt
1 cup (2 sticks) unsalted butter, softened to room temperature
1 cup sifted confectioners' sugar
1 egg
1½ teaspoons almond extract
1 teaspoon vanilla
5-8 drops liquid red food coloring
Instructions
1. Preheat the oven to 375 degrees F. Line two baking sheets with parchment paper; set to the side.
2. In a medium bowl, sift together the flour and salt. Set to the side.
3. Cream the butter until fluffy. Add the sugar and mix on high speed until combined and very fluffy, 3 to 5 minutes. Stir in the flavoring and the egg and mix thoroughly, pausing to scrape down the sides of the bowl with a rubber spatula as needed.
4. Reduce speed to low, and gradually add the flour and salt mixture into the wet mixture. Stir until combined, but don't overdo it — only mix until it's combined and uniform-looking.
5. Divide the dough in half. Leave one half as-is (white); blend red food coloring into the other until completely combined and streak-free. Now you have a red and a white portion of dough.
Pro Tip: If desired, you can tint more colors; simply put each color in a different container.
6. Pinch off a walnut-sized piece of white dough and roll it back and forth on a lightly floured surface. Form a log that is about 4″ long. Repeat this with the red dough, and press the two logs of dough side by side.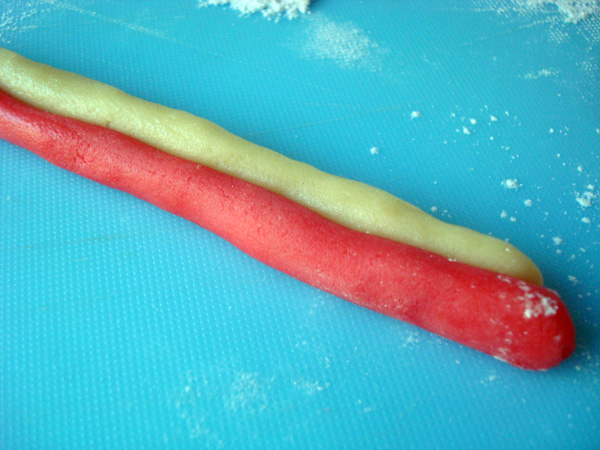 7. Lightly press the two logs together and twist them like rope. Don't twist too many times or the dough will thin out too much and break. Three or four coils should be enough. If you want a smooth appearance, gently roll the coiled dough to flatten the colors into one another.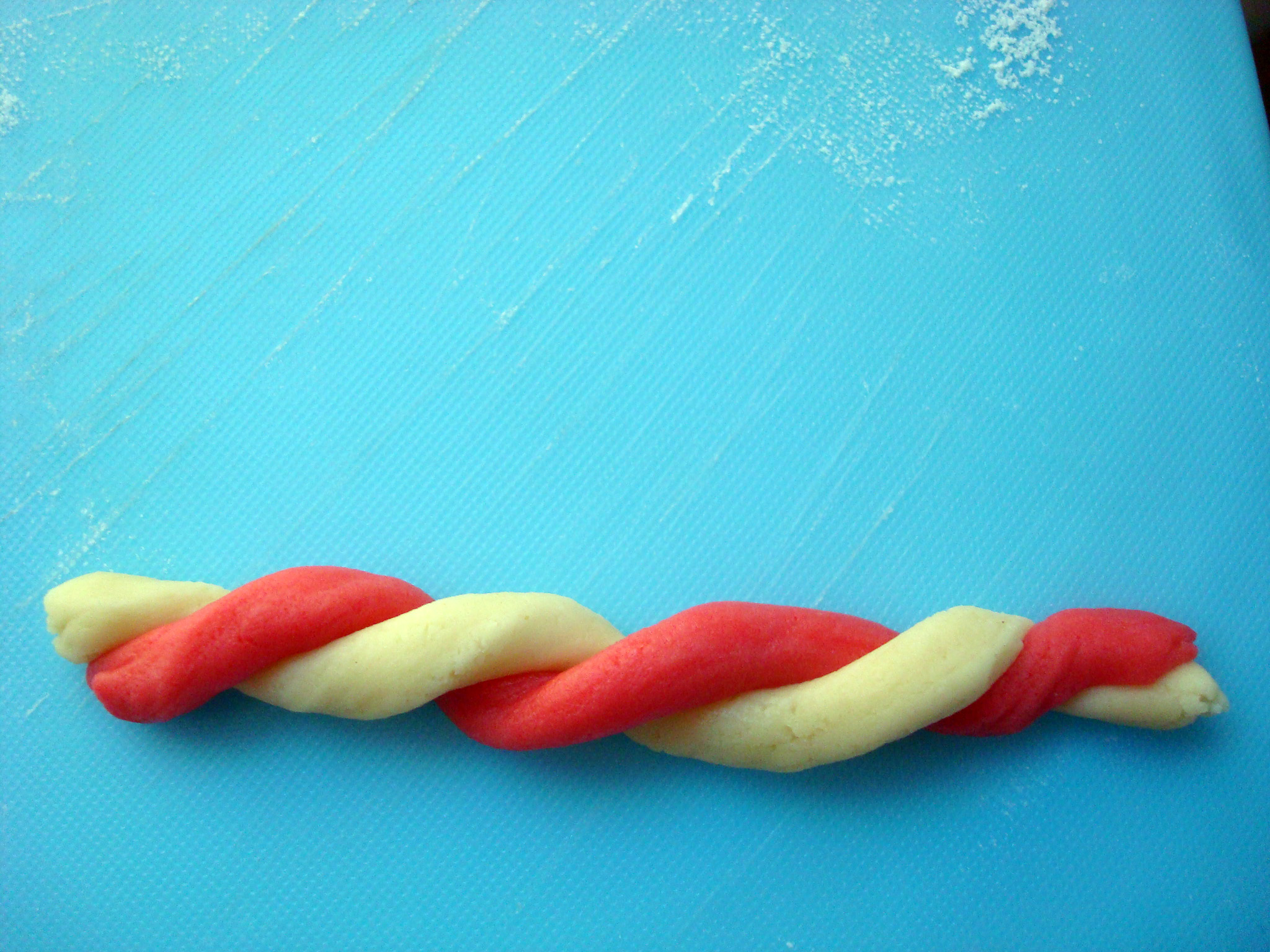 Pro Tip: For best results, complete cookies one at a time — if all the dough of one color is rolled first, it may become too dry to twist.
8. Transfer the twisted cookies to your prepared sheets and bend the tops to curve like a candy cane. Bake for 9 minutes, or until lightly browned.
Pro Tip: To help the cookies keep their shape while baking, refrigerate them after shaping for 30 minutes to an hour.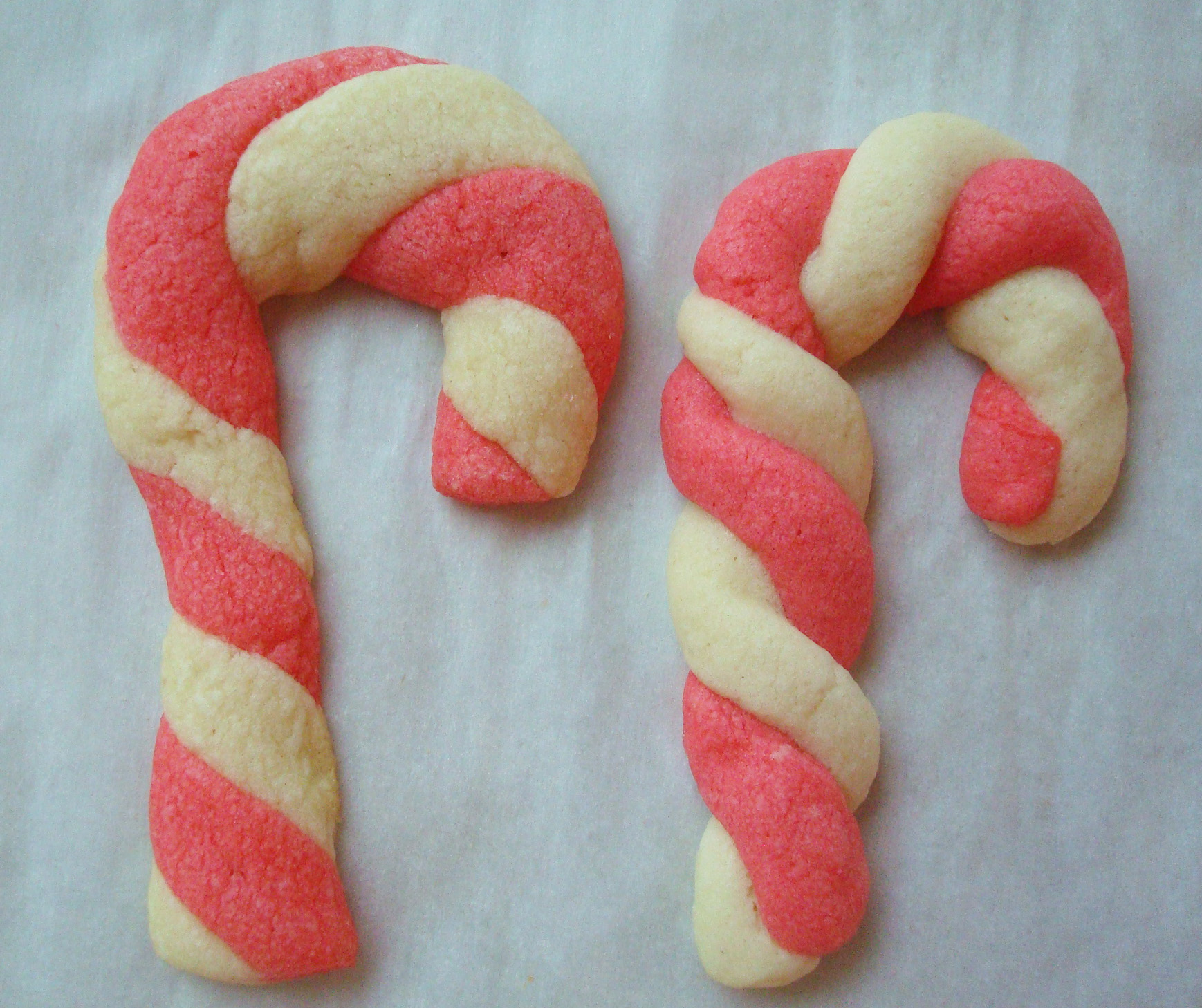 Let the cookies dry completely, then dig in!