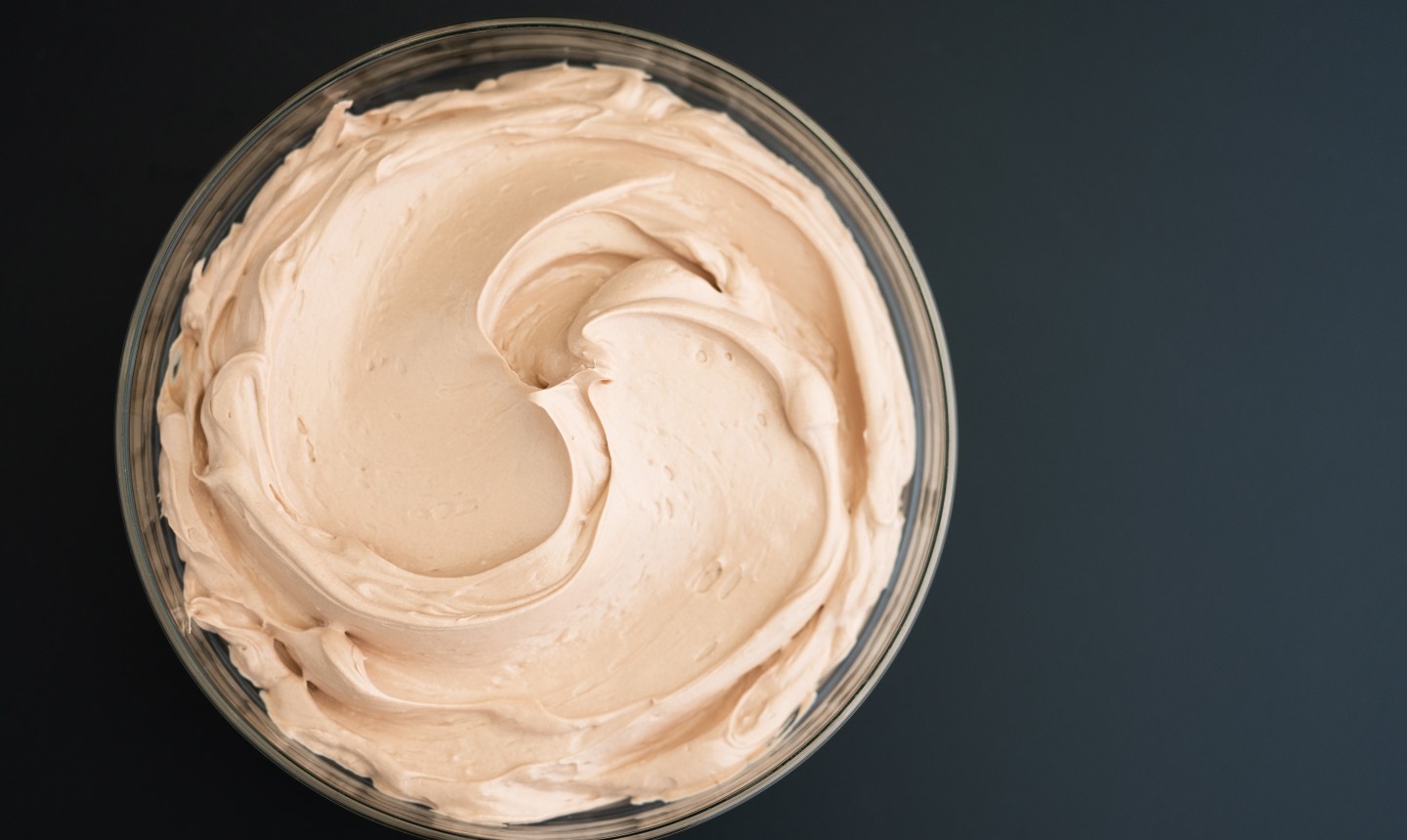 The only thing better than a creamy buttercream? One that's been infused with hazelnut flavor. This recipe from the Man About Cake himself, Joshua John Russell, might just change your mind about your favorite buttercream recipe.
Hazelnut Buttercream
Yield: Enough to fill and ice a 10″ layer cake
Ingredients
8 egg whites (about 1 cup)
1 cup granulated sugar
Pinch of salt
6 sticks unsalted butter (3 cups), at room temperature
1 cup confectioners' sugar (sifted)
2 tablespoons pure vanilla extract
1 cup Nutella
Instructions
1. Over a double boiler, heat the egg whites, granulated sugar, and salt, whisking constantly, until all the sugar is dissolved. Heat this slowly, on low to medium heat—you don't want scrambled eggs!
2. Transfer the mixture to a stand mixer fitted with the whip attachment and whip on high until a peak forms and the mixture is cool, about 5 minutes.
3. Turn the mixer to medium speed and add the softened butter a little at a time. Depending on your area, you may need more or less butter. Add the confectioners' sugar, vanilla, and Nutella and mix until fully incorporated.