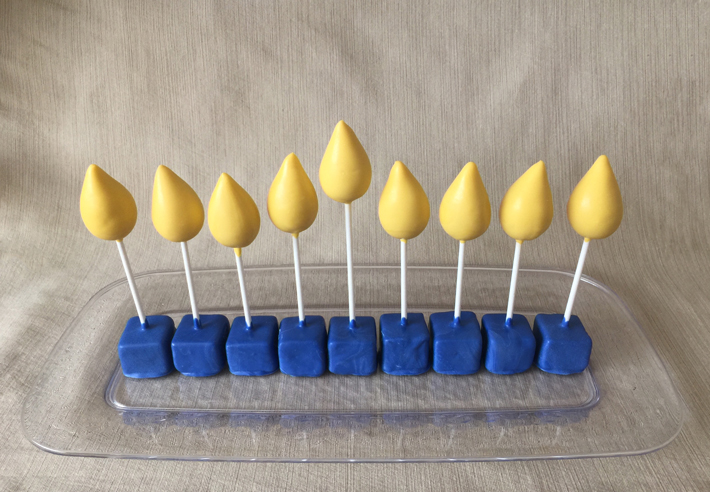 Make your Hanukkah even sweeter with a menorah made from cake pops! This project is easy for any beginner, and your family will love it.
Hanukkah Cake Pops
Level: Easy
What You Need
Cake pop dough ready for shaping
Yellow candy wafers
Navy blue candy wafers
Paramount crystals
2½" square cookie cutter
6″ lollipop sticks
Toothpicks
Wax paper
Cake pop stand
Cookie scoop
Rolling pin
Knife
Paramount crystals
Instructions
1. Shape the Flames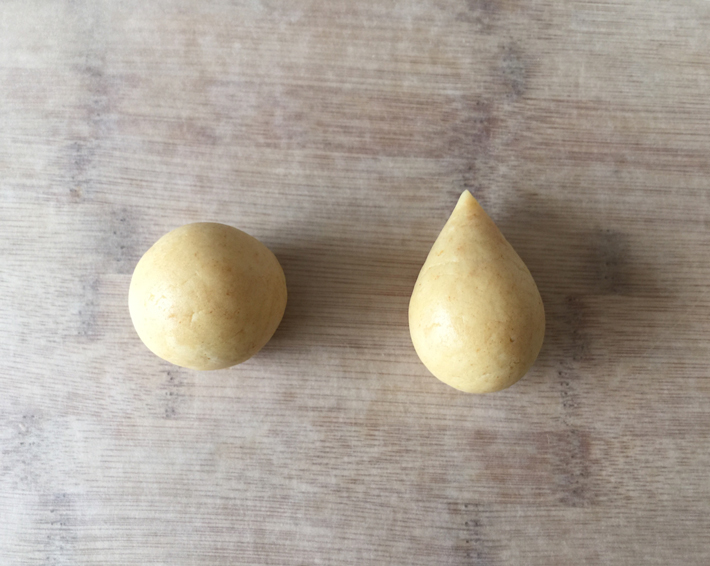 Use a cookie scoop to portion each piece uniformly. Roll the dough into a smooth ball, then pinch one side to crease a teardrop shape. Repeat eight more times until you have nine flames. Place in the fridge to chill.
2. Make the Bases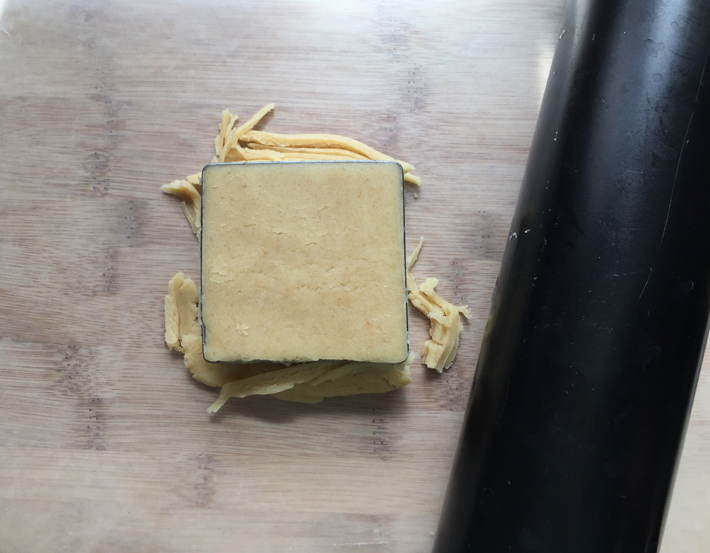 Place the cake pop dough into a 2½" square cookie cutter and use a rolling pin to flatten and remove any extra dough from the top.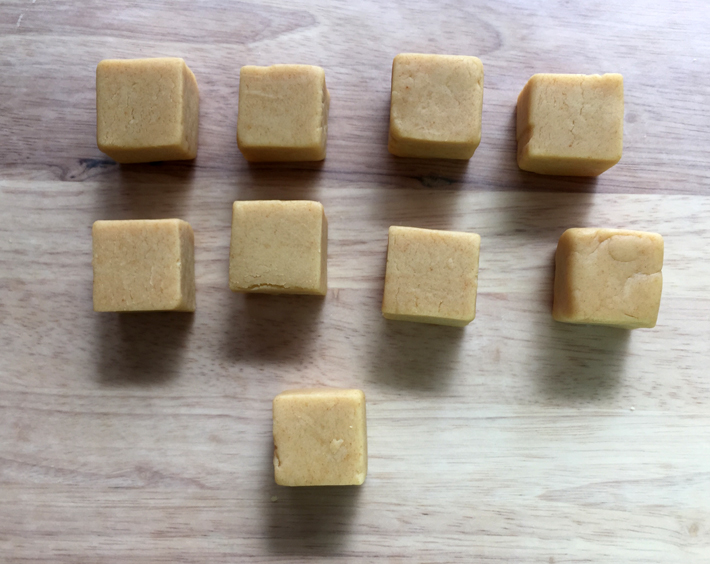 Gently push dough out of the cutter and using a sharp knife, cut into quarters. Make nine of these squares and refrigerate.
3. Prep for Dipping
Place your 6″ lollipop sticks in front of you. Set one aside and trim 1″ off of the remaining sticks. You should have one 6″ stick and eight 5″ sticks.
In separate microwave-safe bowls, melt the yellow and navy blue candy wafers. Use paramount crystals to thin out the coating until it's fluid and smooth.
4. Insert the Sticks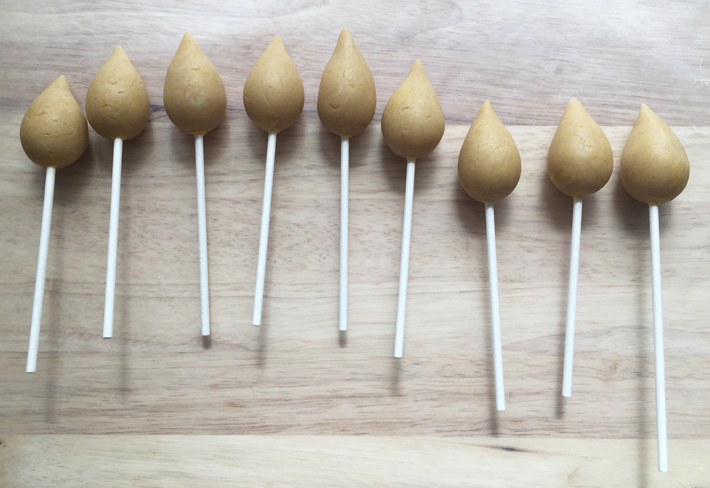 Remove all cake pop pieces from the refrigerator. Dip a lollipop stick about ⅓" into the yellow coating, then carefully push it into the bottom of a flame piece. Repeat until all flames are on a stick.
5. Dip the Flames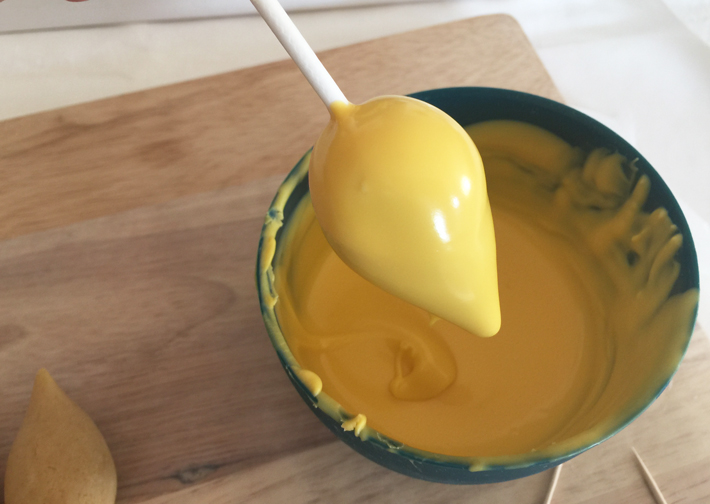 Dip the flames in yellow candy coating. Gently shake off any excess and use a toothpick to pierce any air bubbles. Place them on your cake pop stand and let them dry completely before moving on.
5. Dip the Bases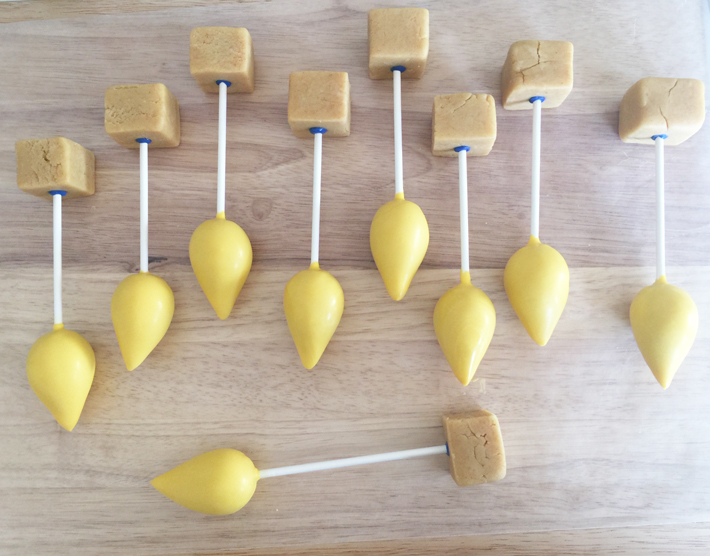 Line your work space with wax paper. When the flames have dried, insert the other end of your lollipop sticks into the square bases, just as you did in step 4. Make sure the stick is completely straight, upright and not leaning. Lay them down to let the candy coating on the stick harden completely.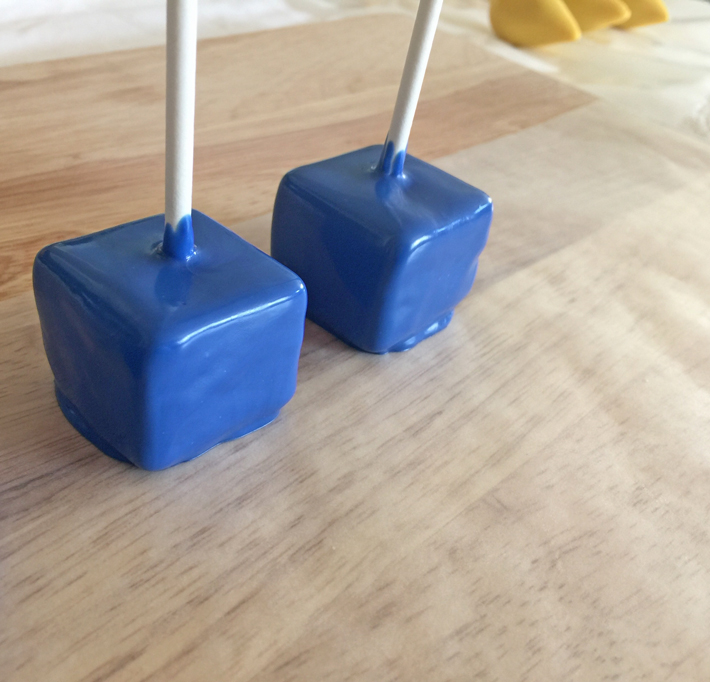 Once the candy coating on the stick has dried and set, dip the base in the navy blue coating. Gently shake off excess. Hold in the air for about 30 seconds before placing it on the wax paper to let dry completely. This will allow the bottom to harden just a bit before setting it down so the candy coating doesn't pool excessively.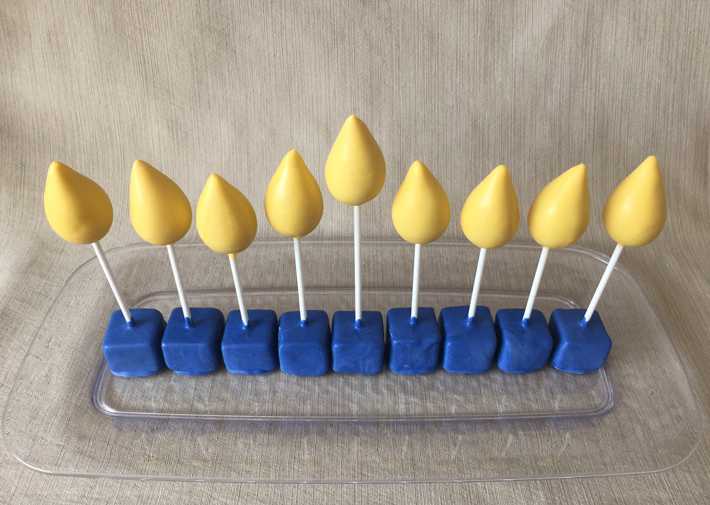 Once the bases have dried, line up your sweet menorah and serve!