If you're ready to stitch your way onto the hand embroidery bandwagon, these projects are calling your name.
1. Not Your Grandma's Sampler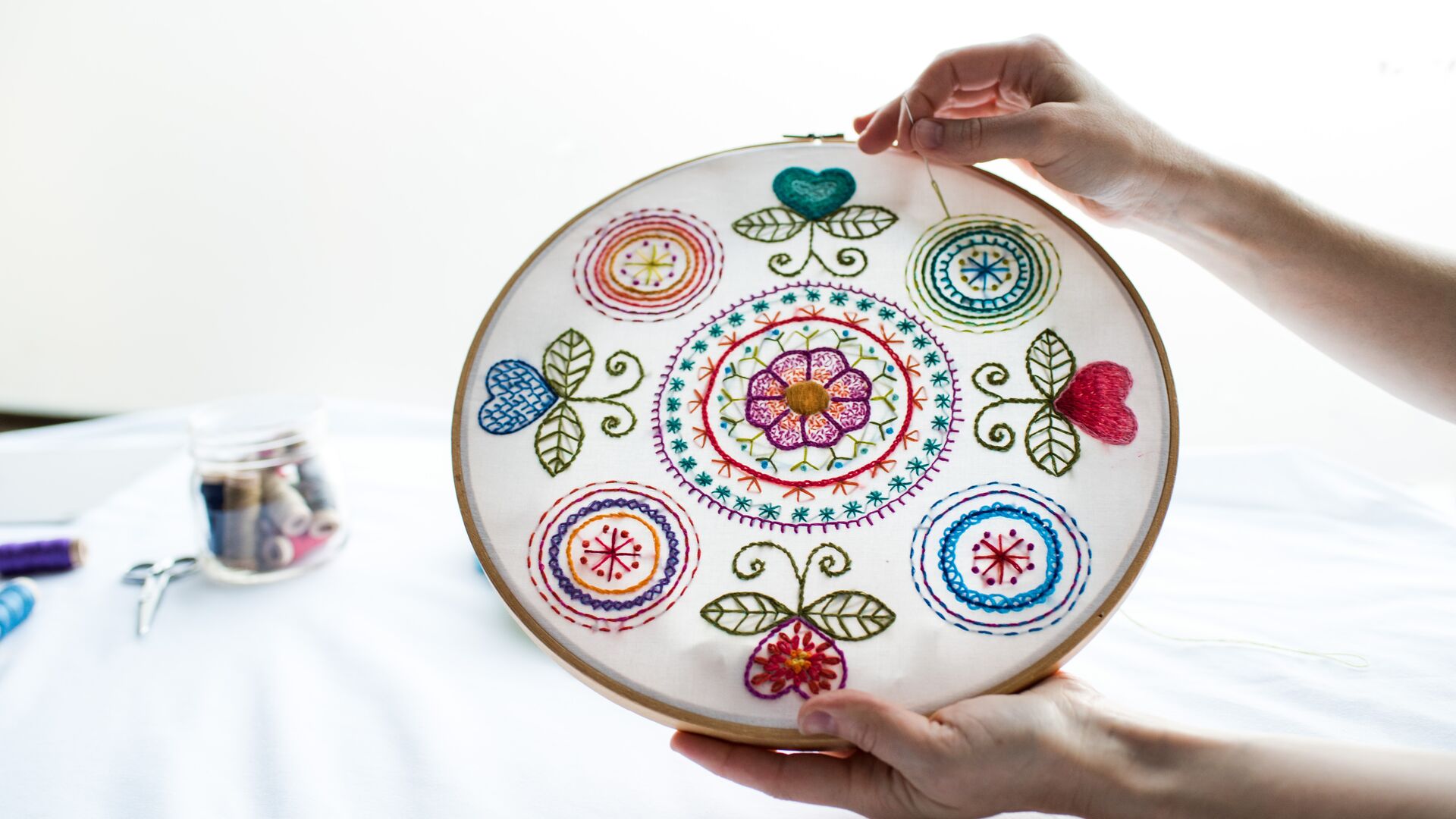 A sampler is a fancy word for an embroidery design where you get to try out — or, ahem, sample — many different stitches. This mandala-style pattern teaches you more than 20 different techniques, and will look beautiful on display once you're done.
Learn how to make it in our class Startup Library: Hand Embroidery.
2. Some Serious Flower Power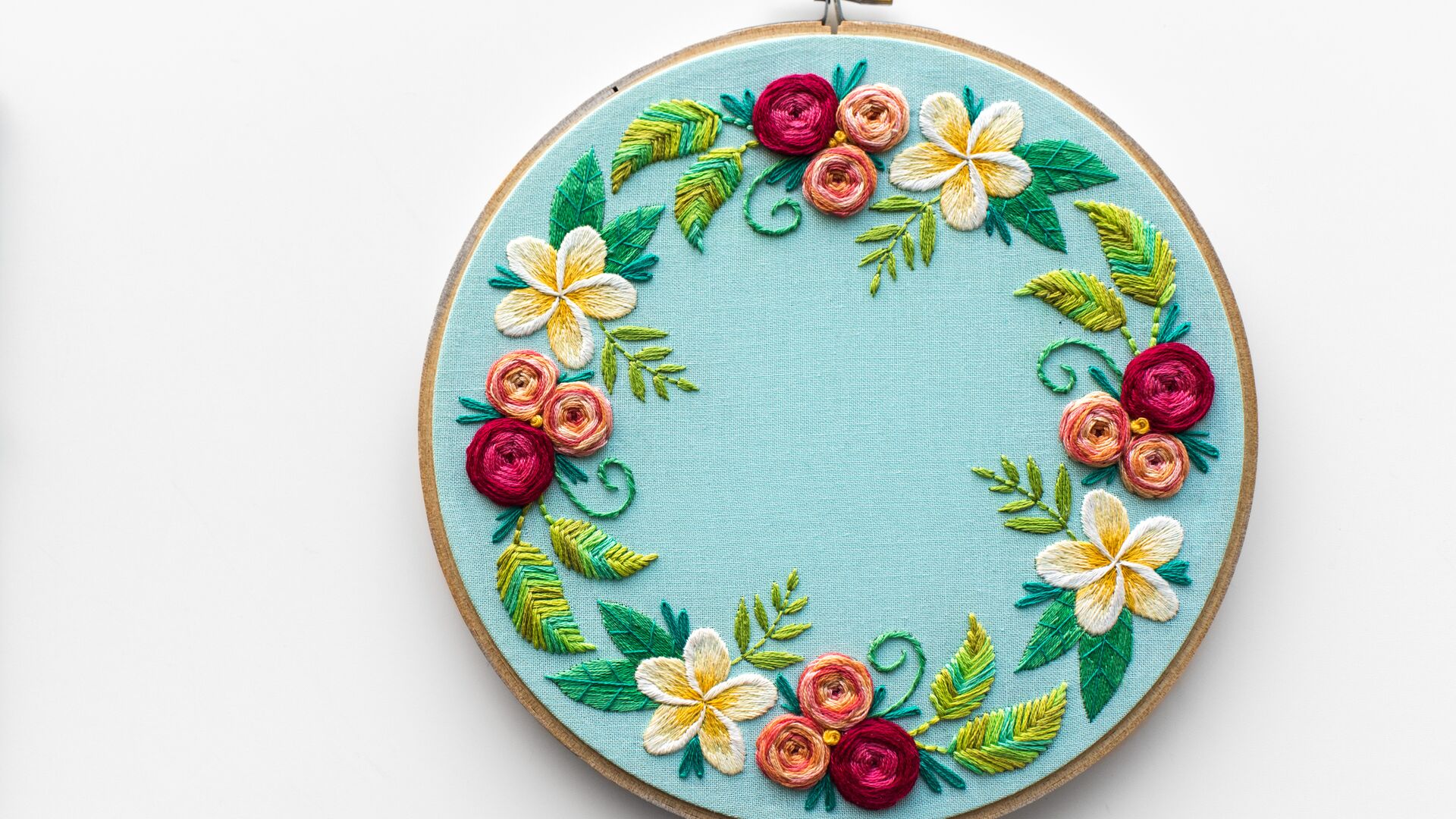 Learn to make fancy woven-wheel roses along with other basic stitches needed to finish up a beautiful floral wreath.
Learn how to make it in our class Modern Hand Embroidery.
3. No Green-Thumb Required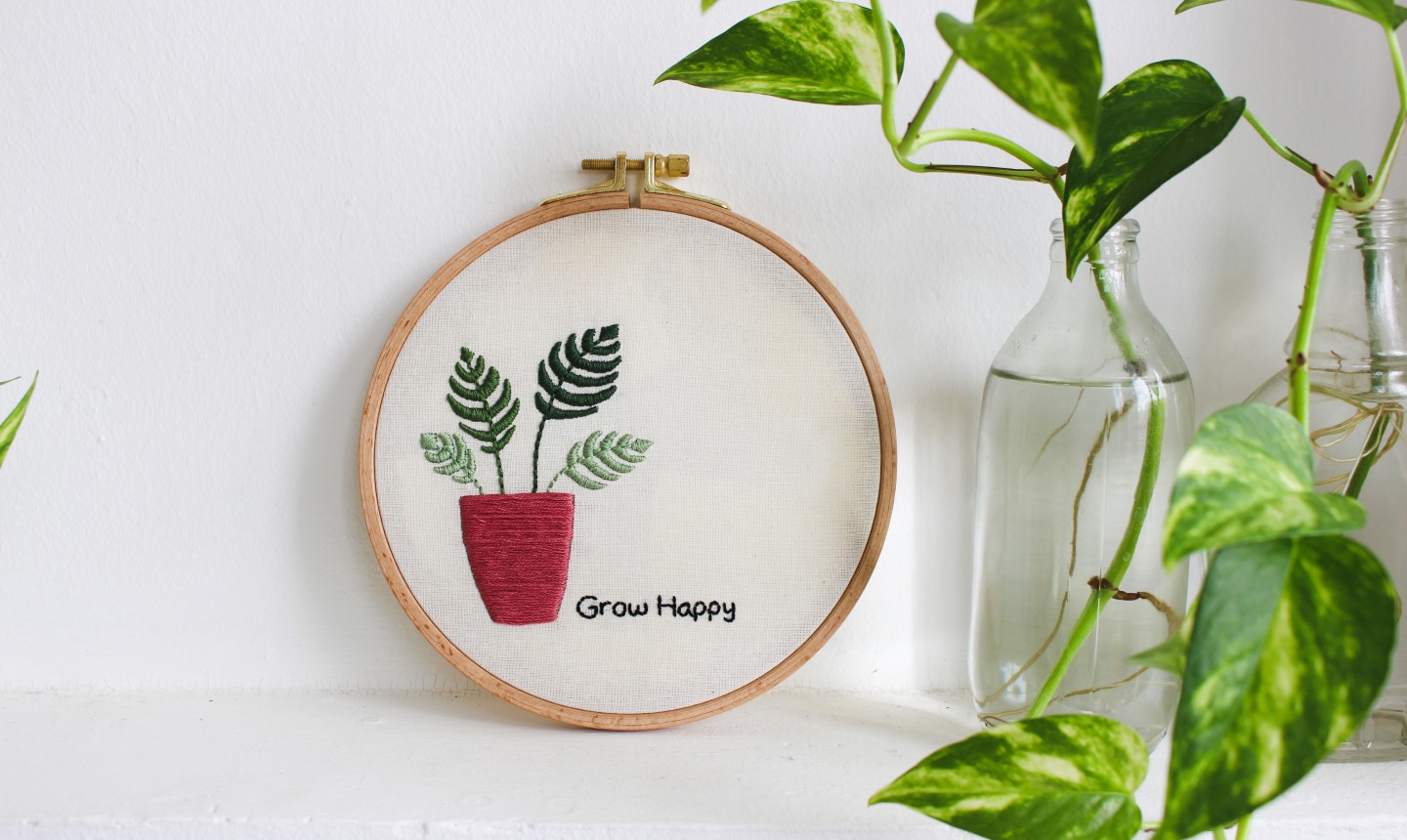 Pair a plant with a cute phrase and you've got yourself a fun piece of embroidered wall art. You only need to learn three beginner stitches to bring this pattern to life; you could be finished by tomorrow!
Learn how to make it here.
4. Home Sweet (Embroidered) Home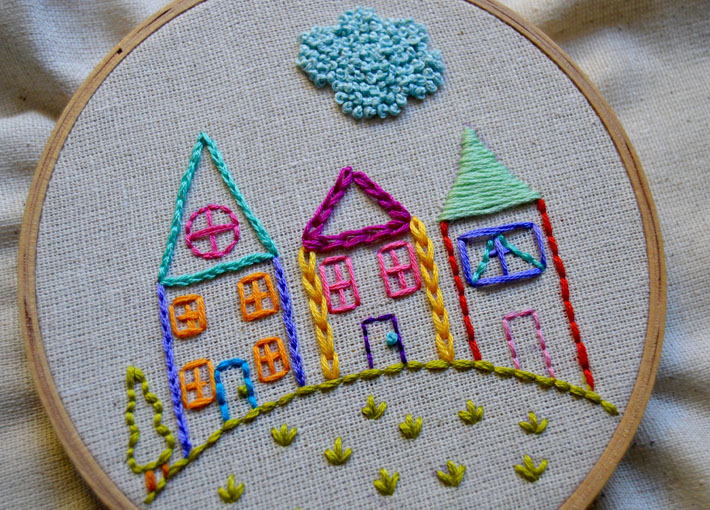 Three little houses give you plenty of opportunity to play with colors, stitches and techniques while making this fun project. Whether you dream up a hometown or replicate your own neighborhood, it's sure to be a blast.
5. Head In the Clouds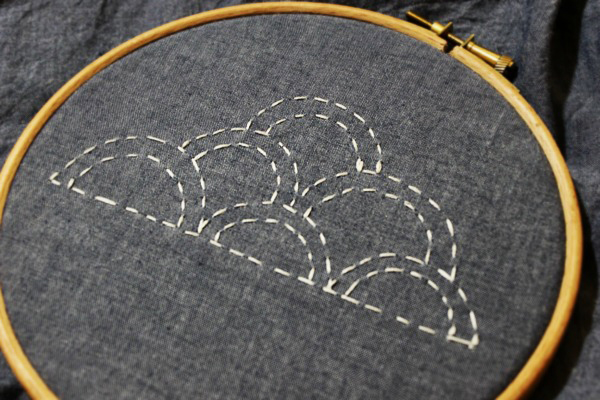 Cool, modern and graphic are just three ways to describe this pattern. Inspired by traditional Japanese sashiko needlework, you only need to learn the back stitch to complete it.
Learn how to make it here.