You may picture quiches at chic bistros and fancy French restaurants, but you can make them at home, too. Quiches — savory tarts with an egg filling — can have all sorts of delicious add-ins, from spinach to sausage. This simple ham and cheese quiche relies on a classic flavor combo that makes a great addition to brunch or lunch.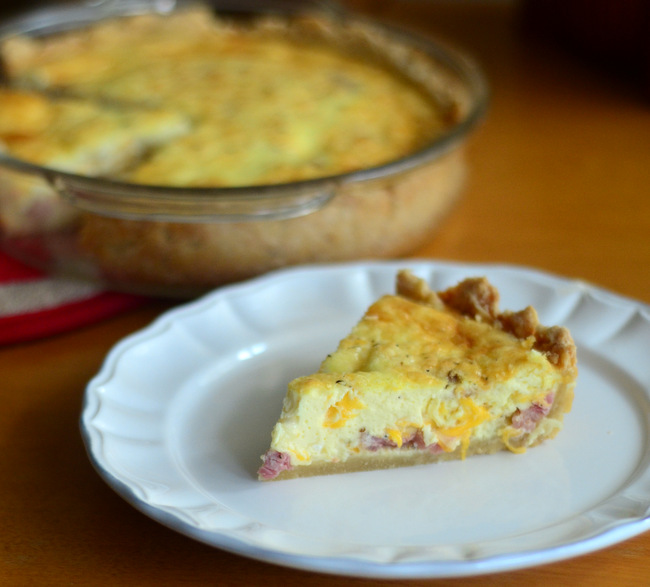 All about this ham and cheese quiche
The quiche starts with some pie dough, enough for a 9″ pie crust.
The pie dough should be rolled into your pan and blind baked before the filling is added. The blind baking is necessary because the filling for a quiche is very liquid and you want the crust to remain crisp. Once the crust has been baked and cooled, you're ready to make the filling.
The filling is made with just three main ingredients: heavy cream, milk and eggs.
Together, these elements form a luscious custard that holds all the delicious mix-ins in place. You could use all milk instead of heavy cream, but heavy cream makes your filling smoother and gives the tart a better texture overall, so I really recommend going for it — don't worry about a few extra calories.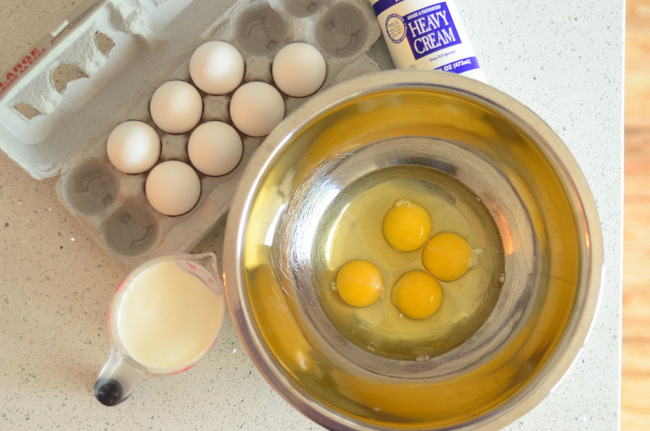 As for the mix-ins?
I added ham from my holiday glazed ham recipe, along with shredded cheddar cheese to create a very simple but very flavorful filling.
You can easily put your own twist on it by incorporating other or different ingredient. Caramelized onions would make a nice complement for the ham, for instance. Steamed broccoli or asparagus could be added in place of the ham for a vegetarian option, too. 
The quiche is ready to eat as soon as it has cooled down to room temperature.
It can be served slightly warm, or it can be chilled if you want to prepare it in advance. Most restaurants make theirs in advance and serve them up cold, but I enjoy them the most at room temperature (or even very slightly warm) when they are freshly baked. 
Should I bake it in a quiche dish or pie plate?
A quiche pan has straight sides, like a much deeper version of a tart pan. Pie plates, on the other hand, have sloping sides.
Both types of pans can be used to make a quiche, but the straight sided quiche dishes are a better choice because they allow the filling to bake more evenly than the slope-sided pie dishes. Quiches made in pie plates tend to be a bit overcooked on the edges, while those baked in quiche pans are baked evenly throughout.
I don't want to discourage you from trying a quiche in a pie plate, though! Instead, add a quiche pan to your holiday or birthday wish list if you don't have one already.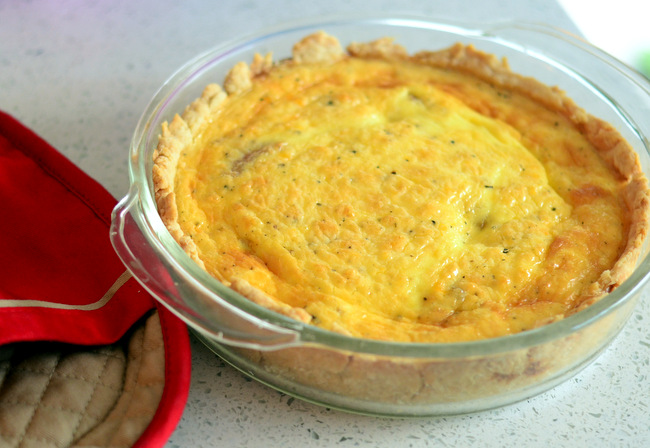 Ham & Cheese Quiche
Serves 8
Ingredients:
Dough for 9″ pie crust (to blind bake)
½ cup heavy cream
½ cup milk
4 large eggs
1 cup cooked ham, chopped
2/3 cup shredded cheddar cheese
Salt and pepper, to taste
Step 1:
Preheat oven to 400 F. Roll out the pie dough on a lightly floured surface. Transfer dough to an 8″ quiche dish (or 9″ pie plate) and press into place, fluting the edges of the pastry as desired.
Fill dish with pie weights and bake for 20 minutes, until the edges are golden brown. Remove crust from the oven and allow to cool.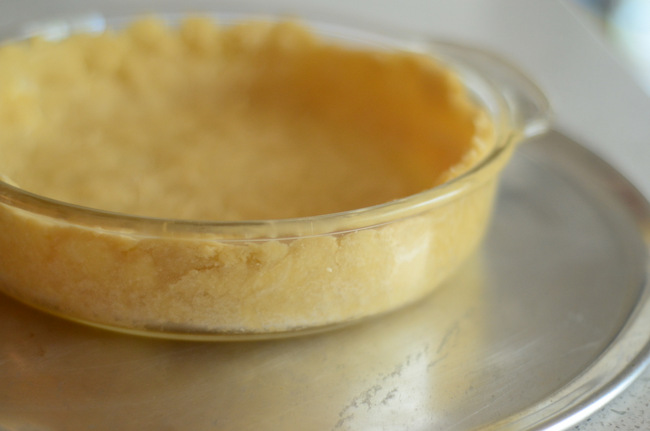 Step 2:
Turn oven to 350 F. In a large bowl, combine heavy cream, milk and eggs, then whisk until smooth. Stir in ham and shredded cheese, then season to taste with salt and pepper.
Pour filling into cooled, par-baked crust.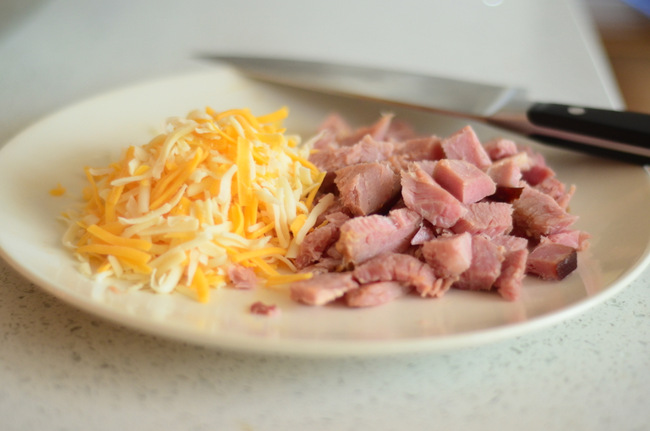 Step 3:
Bake for 40-50 minutes, until the filling is set and the tip of a sharp knife inserted into the center comes out clean. Allow quiche to cool completely before slicing or refrigerating.