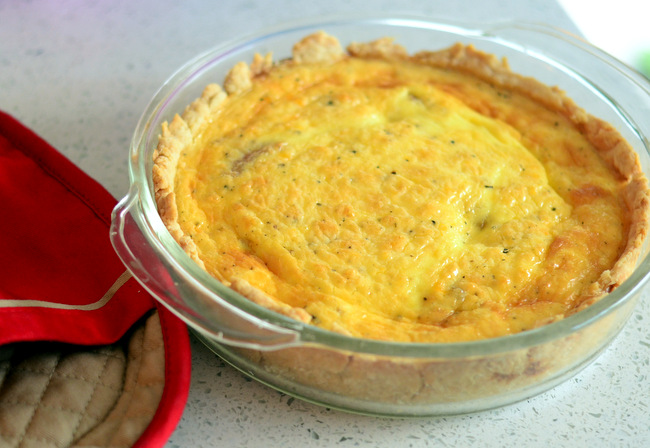 You might associate quiches with chic bistros or fancy French restaurants, but you can easily make one at home. This tart's savory filling is made with only five ingredients, and it happens to be the perfect breakfast for December 26 — use up that leftover holiday ham!
Ham and Cheese Quiche
Yield: serves 8
Ingredients
Dough for 9″ pie crust (to blind bake)
½ cup heavy cream
½ cup milk
4 large eggs
1 cup cooked ham, chopped
⅔ cup shredded cheddar cheese
Salt and pepper, to taste
Instructions
1. Preheat the oven to 400 F. Roll out the pie dough on a lightly floured surface. Transfer dough to an 8″ quiche dish (or 9″ pie plate) and press into place, fluting the edges of the pastry as desired.
2. Fill dish with pie weights and blind bake for 20 minutes , until the edges are golden brown. Remove the crust from the oven and allow it to cool.
3. Turn oven to 350 F. In a large bowl, combine the heavy cream, milk and eggs. Whisk until smooth.
4. Stir in the chopped ham and shredded cheese, then season to taste with salt and pepper.
5. Pour filling into the cooled, par-baked crust.
6. Bake for 40-50 minutes, until the filling is set and the tip of a sharp knife inserted into the center comes out clean.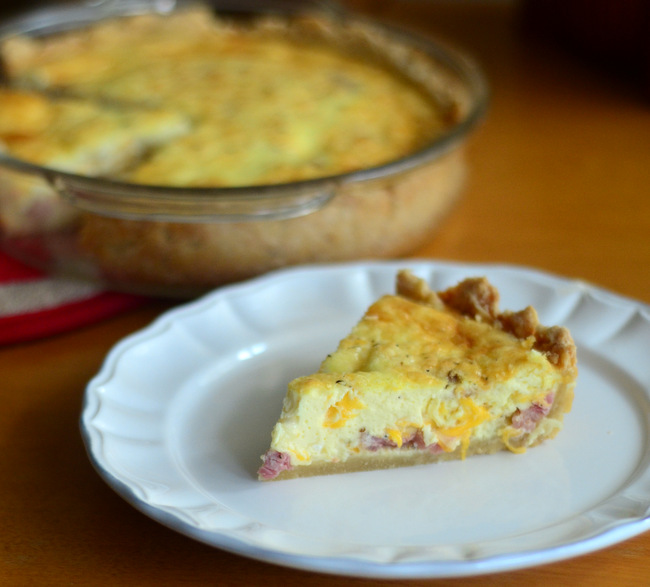 Allow the quiche to cool completely before serving or refrigerating.