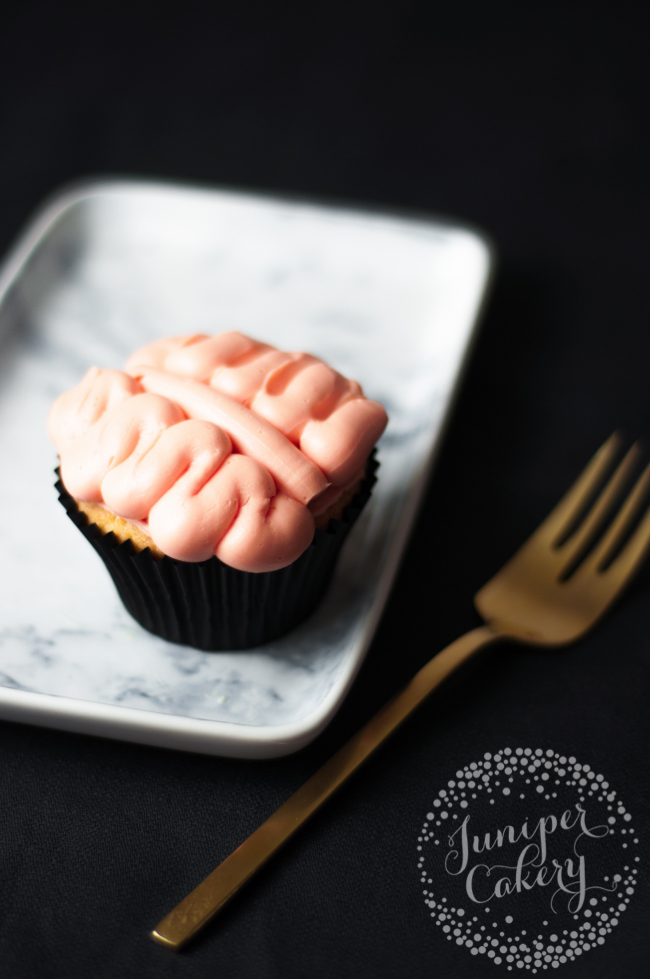 Gimme some brains! For those who love the gorier side of Halloween (or are just really into The Return of the Living Dead), you can make cupcakes that any zombie would love to munch on. And it's all done with simple piping!
Brain Cupcakes
Level: Easy
What You Need
Red velvet cupcakes
Pale pink tinted buttercream
Small angled palette knife
Disposable piping bag
Plain round piping tip (we used an Ateco 803)
Instructions
1. Frost the Cupcakes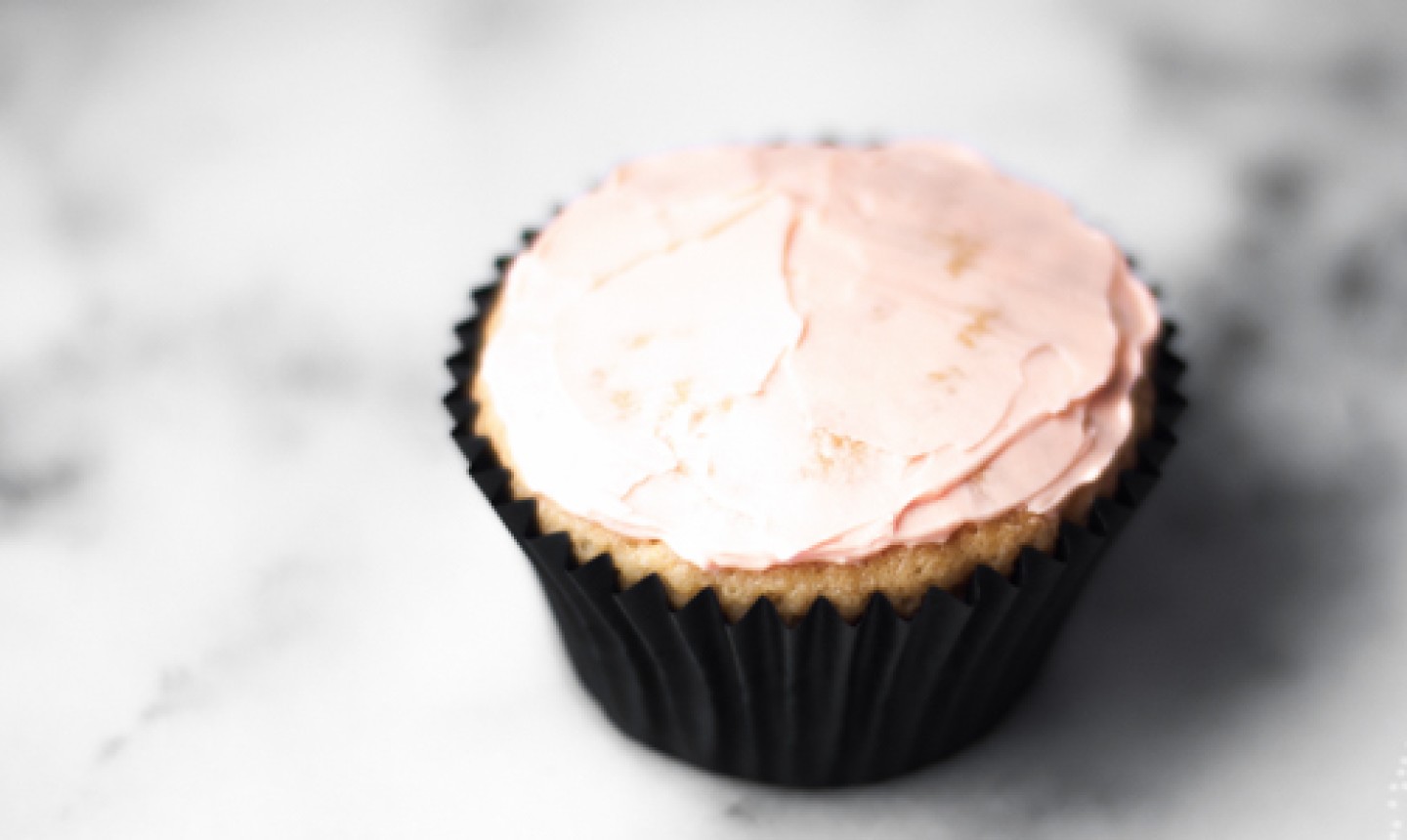 Using your small angled palette knife, smooth the surface of a baked cupcake with a thin layer of buttercream.
2. Pipe a Line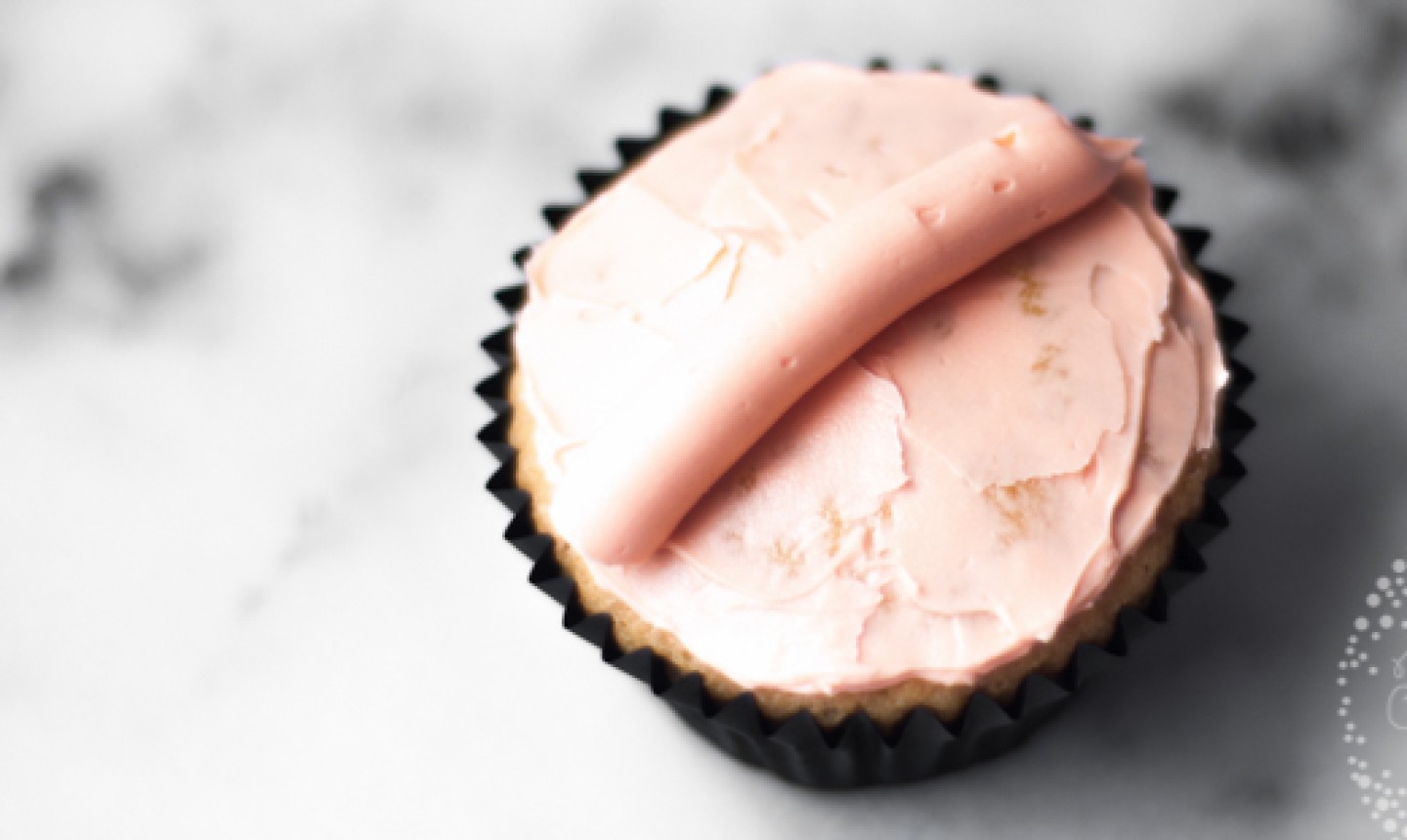 Fill a piping bag fitted with the round piping tip with pink buttercream. Pipe a simple line down the center of the cupcake.
3. Make the Squiggles
Pipe thick, wiggly lines of buttercream on either side of the center line. That's it! If you want more gore, you can also fill your cupcakes with raspberry or strawberry preserve "blood."
Now go get gruesome with your fellow ghouls!