Add gorgeous colors to your meals with edible flowers! Growing edible flowers can be incredibly easy — you might even have some of these stems growing in your garden right now!
Read on to discover our favorite plants with edible flowers that make mealtime a delight for the eyes and the taste buds.
10 best plants with edible flowers: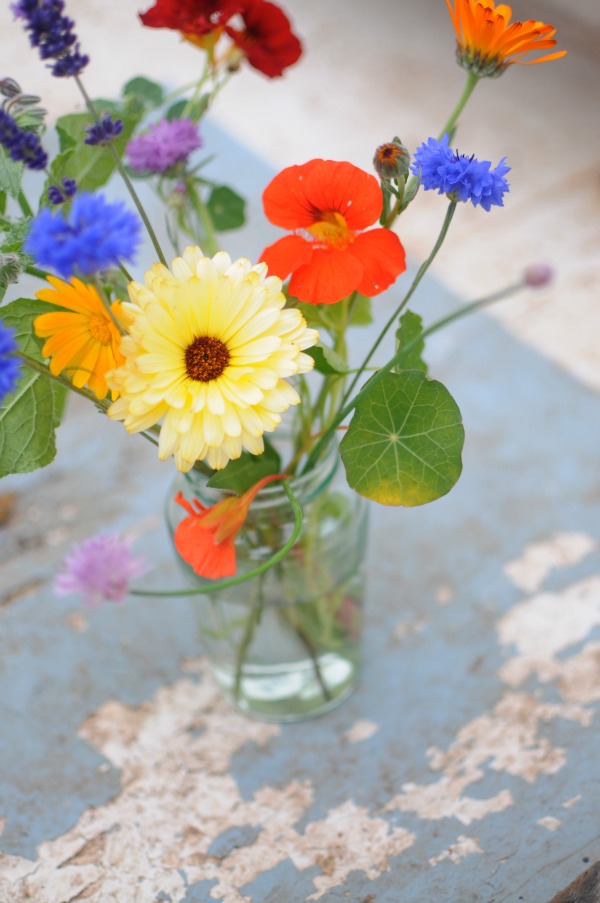 1. Nasturtium
These colorful annuals are super easy to grow by seed — just watch for aphids late summer and if they attack, spray with soapy water. They come in gorgeous orange, yellows and corals. Plant near herbs and gather them to garnish meals. I love to use them in flower salads! They have a spicy flavor.
2. Calendula
Calendula is another favorite annual to grow by seed and another flower I love to toss into green salads with some arugula. To eat, just remove the petals and sprinkle on top of greens or couscous.
3. Lavender
Lavender has so many uses and one of them is culinary. Consider adding to sugar for a floral flavor or adding to tea cookies or cakes. A little bit goes a long way! It's also a lovely addition to summer lemonades.
4. Cornflowers
Cornflowers offer that rare cobalt-blue color to the garden and to the kitchen. An annual easily grown by seed, consider adding their blossoms to salads or to decorate birthday cakes.
5. Roses
Roses add sweetness to cakes both for decoration and flavor. Sprinkle fuchsia rose petals over a chocolate cake for a dramatic look! Roses add a gorgeous floral flavor to cakes, cookies and ice cream.
6. Borage
Borage flowers offer a lovely addition to salads and open-faced sandwiches.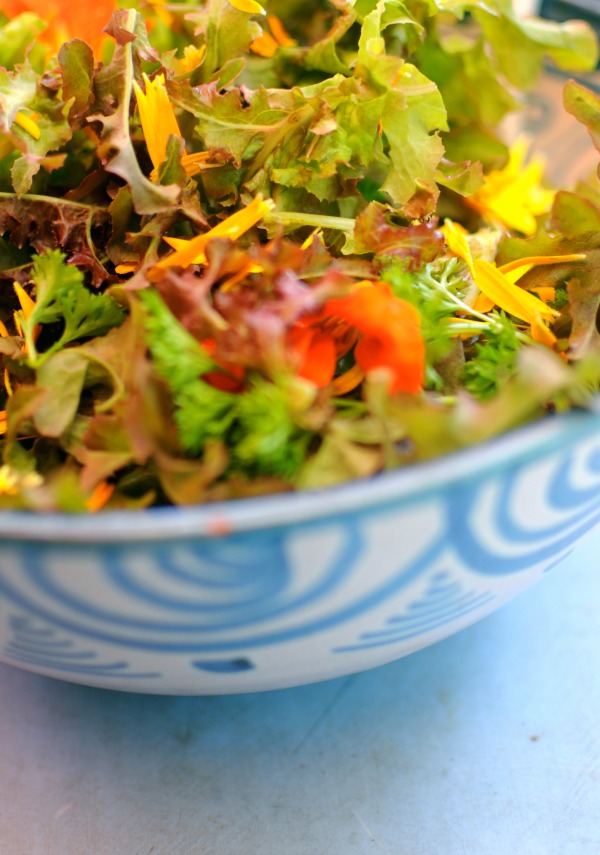 7. Pansies
These sweet purple, lavender, white and yellow flowers look just adorable on top of sugar cookies, or sugared and used to decorate a cake. I like detaching their petals and sprinkling onto summer salads as well.
8. Chamomile
Chamomile creates a lovely ground cover, and it's also great to dry for teas or even to use in baking.
9. Dianthus
Pinks are oh-so sweet on cakes and cookies or tossed into a salad. Remove their small petals and use for decoration or to spice up dishes. They have a subtle but spicy taste.
10. Lilacs
Lilacs are gorgeous when the small blossoms are removed and simply added to a pitcher of ice-cold water for a refreshing floral drink on a spring day. Just the faint fragrance of lilacs as you are sipping is incredibly calming.
Things to keep in mind when consuming plants with edible flowers —
Be sure to only use organic flowers that have not been sprayed. If you have a question about the identity of an edible flower, be sure to check with an expert before consuming!
As with cut flowers, you'll want to harvest in the early morning or evening and not in the blaring sun.
Keep flowers in the fridge until ready to use, and then wash gently. They should last in the fridge a few days, as with any produce, but I like to clip them fresh right before using them. You can also just keep them in a little vase in the fridge. It adds a colorful touch to your refrigerator!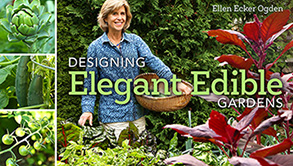 Design a kitchen garden that's beautiful AND delicious! Sign up for the online gardening class Designing Elegant Edible Gardens with renowned food and garden writer Ellen Ecker Ogden to learn how to plan and design your space, grow your favorite vegetables and so much more.