Use your cake decorating tools to their fullest potential and think beyond the instructions that come on the box! The grass icing tip or multi-opening piping tip (Wilton 233) can be used to create a ton of fun textures and designs.
I'm sharing 10 of my favorite ways to use a grass icing tip, but I'm sure there are even more. Let me know what clever and creative uses you come up with!
10 creative ways to use a grass icing tip
1. Grass
Image via Erin Bakes
Forgive me for stating the obvious, but the grass tip is perfect for piping — you guessed it — grass! However, getting the grass to look exactly how you want may not be as obvious.
Using buttercream at the right consistency is key. Too soft and the strands mush together; too firm and they crack and break. Test the level of pressure you'll need to achieve the look you want on a separate surface before piping directly onto your cake.
To pipe a tuft of grass, hold the end of the tip just above the surface of your cake. Apply pressure and quickly release while pulling the tip up and away from the cake in a straight line.
2. Birds' nests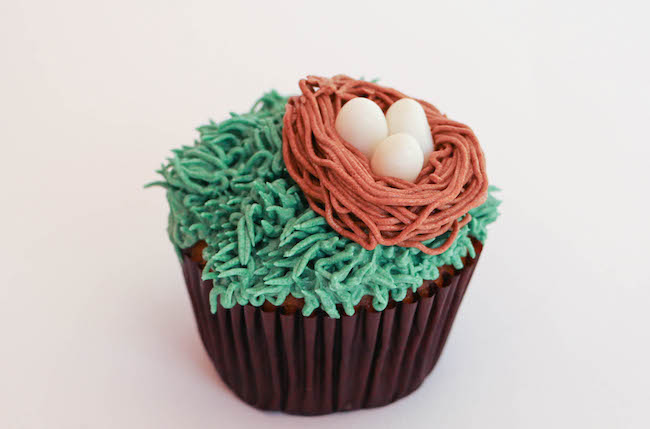 Image via Erin Bakes
Sweet little buttercream birds' nests make for the perfect spring cupcake topper, or as part of a whimsical buttercream floral arrangement.
Here's how: Pipe a circle of strands. Pipe another circle on top of the first circle. Repeat, layering to build up the sides of the nest. Pipe eggs in the nest using a round tip, or add candy eggs or jelly beans.
3. Wreaths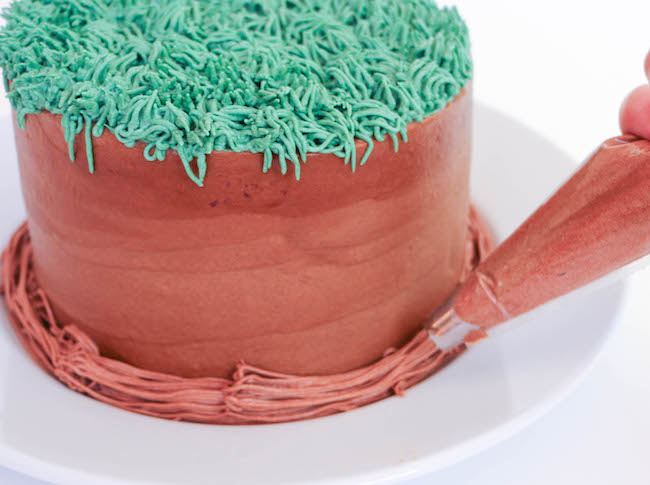 Image via Erin Bakes
A buttercream wreath on top of a cake creates a gorgeous backdrop for a buttercream flower arrangement. When piped around the bottom of a cake, it makes for a lovely finishing border for any rustic-chic creation.
Pipe a wreath in brown to resemble twigs or grapevine. Use white for a wintery celebration cake, or choose yellows and oranges to mimic dried grasses or hay for an autumn-inspired cake.
4. Yarn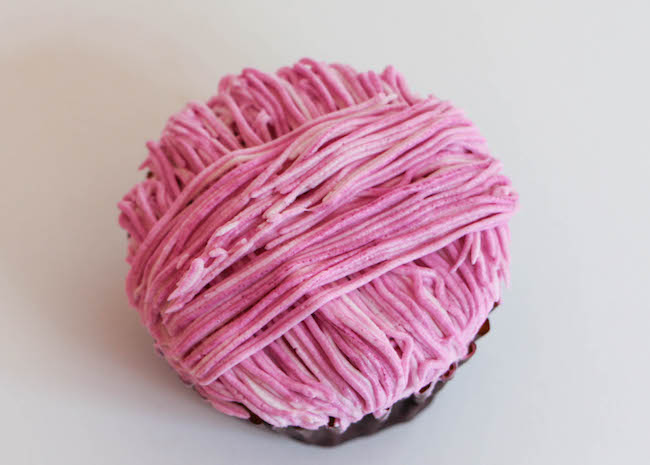 Image via Erin Bakes
Use a grass tip to create the most adorable ball of yarn cupcakes anyone in your knitting circle has ever seen!
Fill your piping bag with a mix of white and colored buttercreams to add realism and texture to your yarn. Cover the surface of the cupcake with strands lined up in the same direction. Pipe the next layer of strands over the center of the cupcake in the opposite direction, leaving the piped ends of the first layer peeking through.
5. Noodles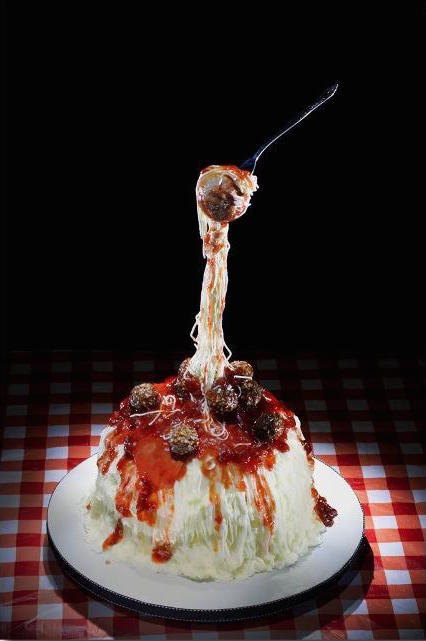 Image via jandunlev93522
Make oodles of noodles or mountains of spaghetti in a flash using a grass tip. Hold the bag steady while piping long strands of spaghetti. Let the noodles fall flat as you release pressure and pull the bag away from the cake. Wiggle the tip back and forth or in a swirling motion to create springy ramen noodles.
6. Fur or hair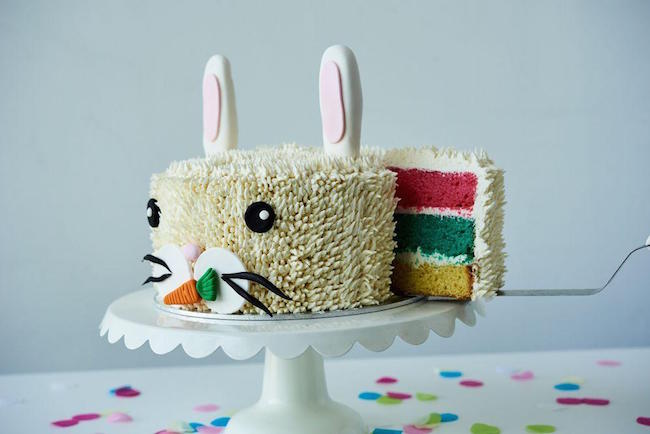 Image via Lyndsay Sung
Next to grass, fur or hair is probably the most common use for the grass icing tip. Line your tufts neatly in rows like Bluprint instructor Lyndsay Sung did for a tidy buttercream fur coat. For a more wild, wooly look, pipe tufts at random and let the ends fall where they may.
7. Flower centers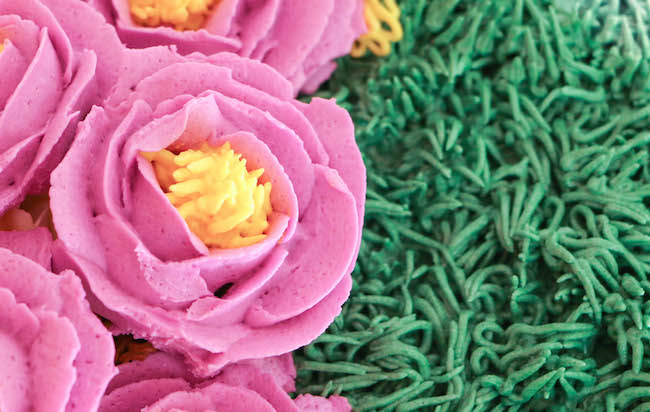 Image via Erin Bakes
Buttercream flowers are back in style! (Were they even really out?) A simple but effective way to add complexity and detail to buttercream flowers is using a grass tip when piping the center or stamen.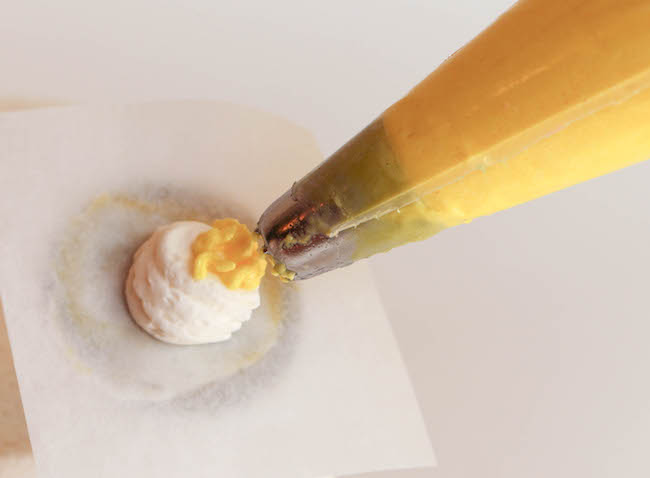 Pipe a dollop like you would to start most buttercream flowers (as shown above) before piping strands of yellow or green buttercream onto the top of the mound. Pipe petals around the center, leaving the stamens exposed.
8. Craspedia (billy balls)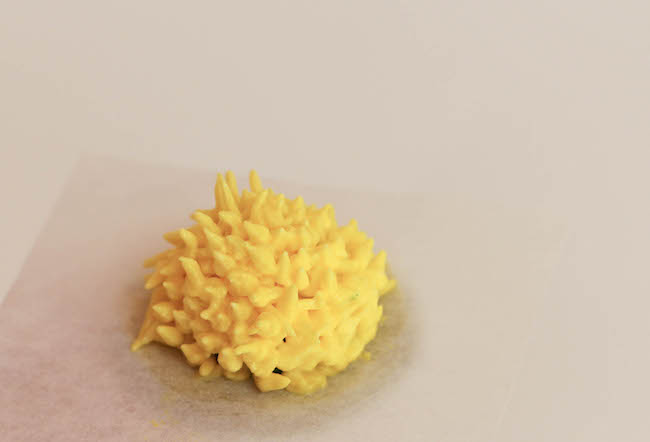 For a quick and easy buttercream filler flower, start with the step for the center of the flower (above). Instead of piping petals, continue piping yellow strands all the way around the mound of buttercream. Pipe billy balls directly onto a cake to fill in gaps left behind by larger flowers or pipe them ahead of time and freeze before arranging on your cake.
9. Pine needles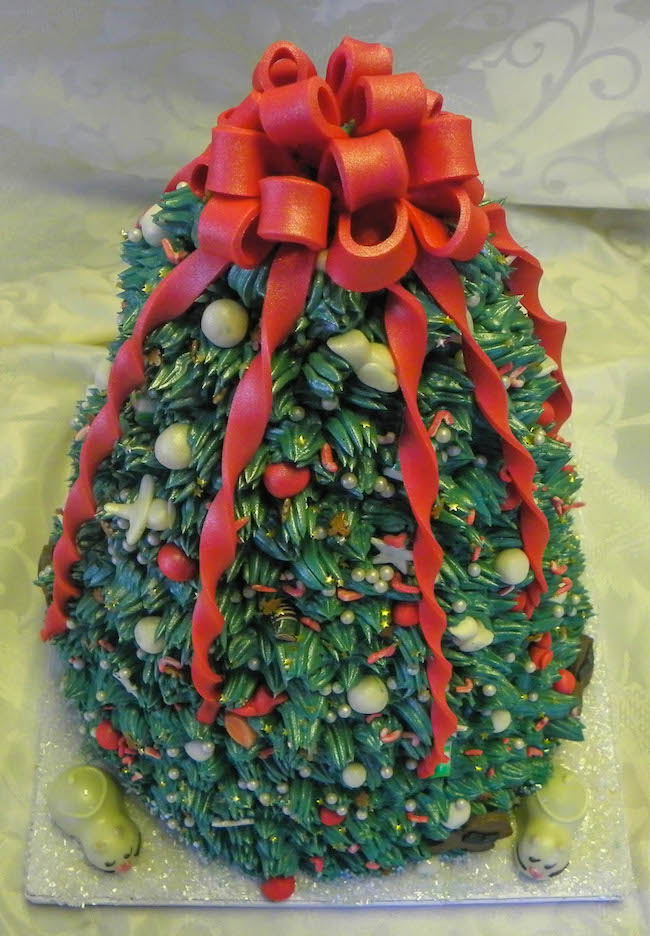 Images via Erin Bakes
A grass tip makes light work of piping otherwise time-consuming pine needles. Apply a little more pressure to the piping bag than you would when piping grass, so that your needles stay straight instead of flopping over.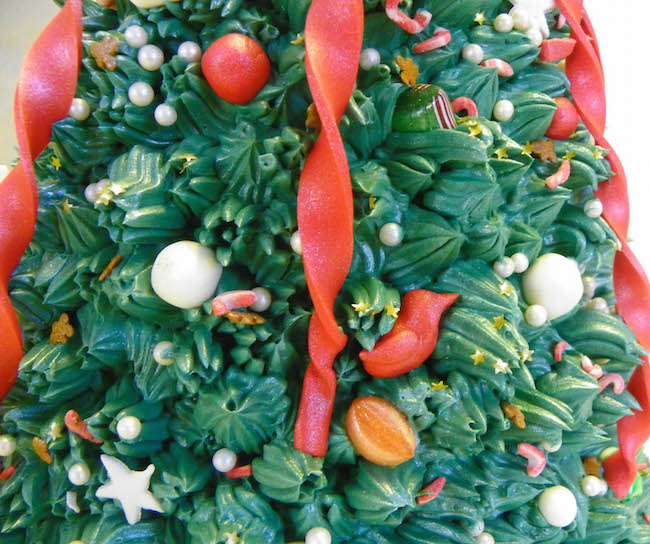 Using a grass tip to pipe pine branches makes it possible to create a Christmas tree cake centerpiece in far less time than it would take with fondant or gum paste. Pipe pine tufts directly onto the sides of a regular round or square cake to create an evergreen forest backdrop for a camping- or nature-inspired cake.
10. Borders and textures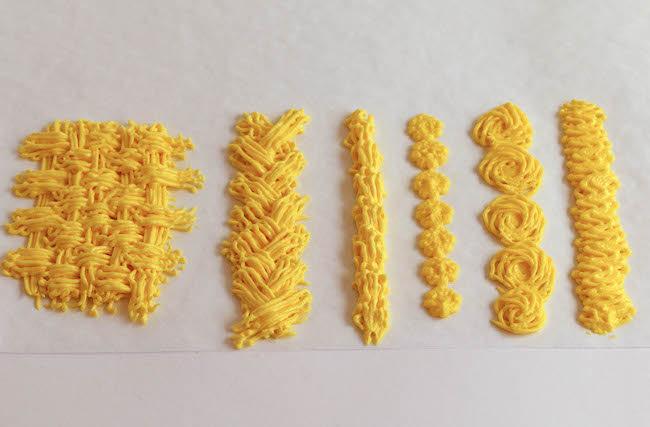 Image via Erin Bakes
The grass tip is great for all of the very specific uses outlined above, but it can also be used to create interesting textures and borders (shown above from left to right):
Use a grass tip next time you want to pipe a basketweave on the sides of a cake for a loosely-woven feel.
Pipe criss-crossing lines around the top or bottom edge of a cake to create a braided border. In white, it would be the perfect finishing touch to a nautical design. In hair-color tones, a buttercream braid would be right at home on a Tangled-themed cake.
Use a grass tip for a modern take on the classic shell border.
Hold the tip close to the surface of the cake and pipe a drop flower daisy chain.
Pipe centers in black or white or finish the daisies with sugar pearls.
Create a festive squiggly streamer border just by wiggling the tip of the piping bag quickly back and forth as you make your way around the cake.
Save this post for later on Pinterest!