Knitters, quilters, bakers… no matter what our creative outlet of choice is, we're all united by a universal language: COOKIES! So when the Grocery Girls (aka hosts Jodi and Tracie of YouTube's Off Our Needles) chose to share their famous family ginger cookie recipe, there was no way we were gonna keep it under wraps.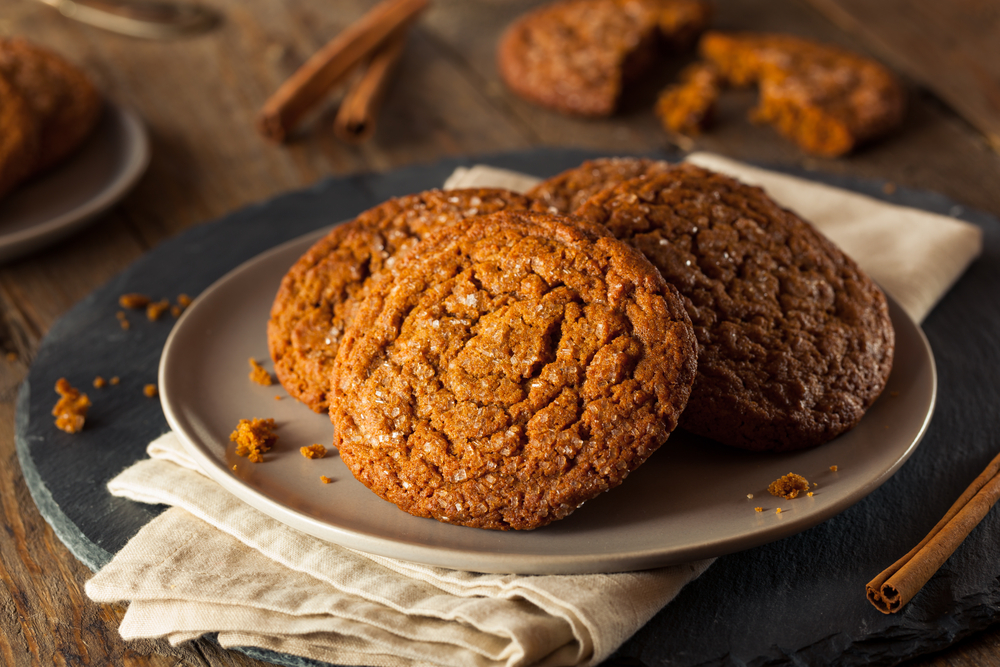 And the recipe for these soft, gooey treats isn't all their sharing…
Make sure to tune into the girls' Christmas in July episode to check out a heaping helping of holiday ideas, from DIY ornaments to festive mug cozies. Who knows? Our pajama-clad partners in crime might even inspire you to get a head start on this year's holiday bounty. (Or if you're like us, at least create a list of cute ideas to procrastinate on.)
The Grocery Girls' Ginger Cookies
Part Sugar. Part Spice. Part Everything Nice.
Yields 4 dozen cookies
Ingredient:
3/4 cup butter, softened
1 cup brown sugar
1/3 cup dark molasses
2 cups white flour
1 egg
2 tsp baking soda
2 tsp ground cinnamon
1/2 tsp ground cloves
1/2 tsp ground ginger
1/4 tsp salt
Sanding sugar
Instructions:
1. Preheat oven to 350 F.
2. Cream butter and sugar together until smooth.
3. Add egg and molasses.
3. Slowly add flour and dried spices.
4. Chill dough in fridge for approximately 30 minutes.
5. Take dough out of fridge and roll into balls using a mini ice cream scoop or teaspoon.
6. Roll dough balls in sanding sugar (Hint: It's easiest to do this in a separate bowl.)
7. Place on parchment-lined cookie sheet, and bake for 9-12 minutes.