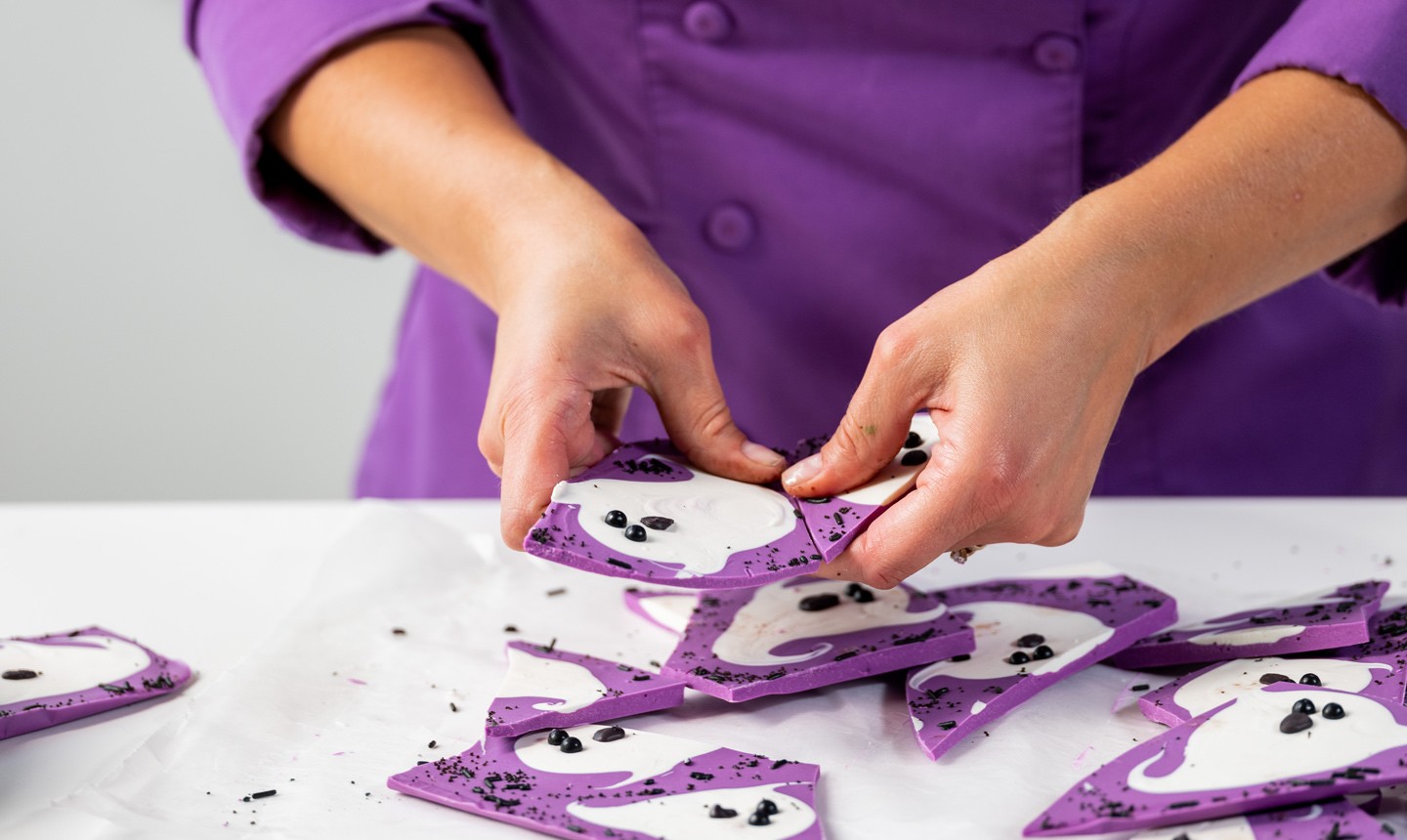 Boo! Who's hungry? We are almost unable to handle the cuteness of this colorful ghost candy bark. And it's so easy to make, you literally can't mess it up.
Ghost Bark
Level: Easy
What You Need
White, purple and black candy melts
Spoon
Piping bag
Skewer
Black sprinkles and black sugar
Black candy pearls
Parchment paper
Cookie sheet
Instructions
1. Melt and Pour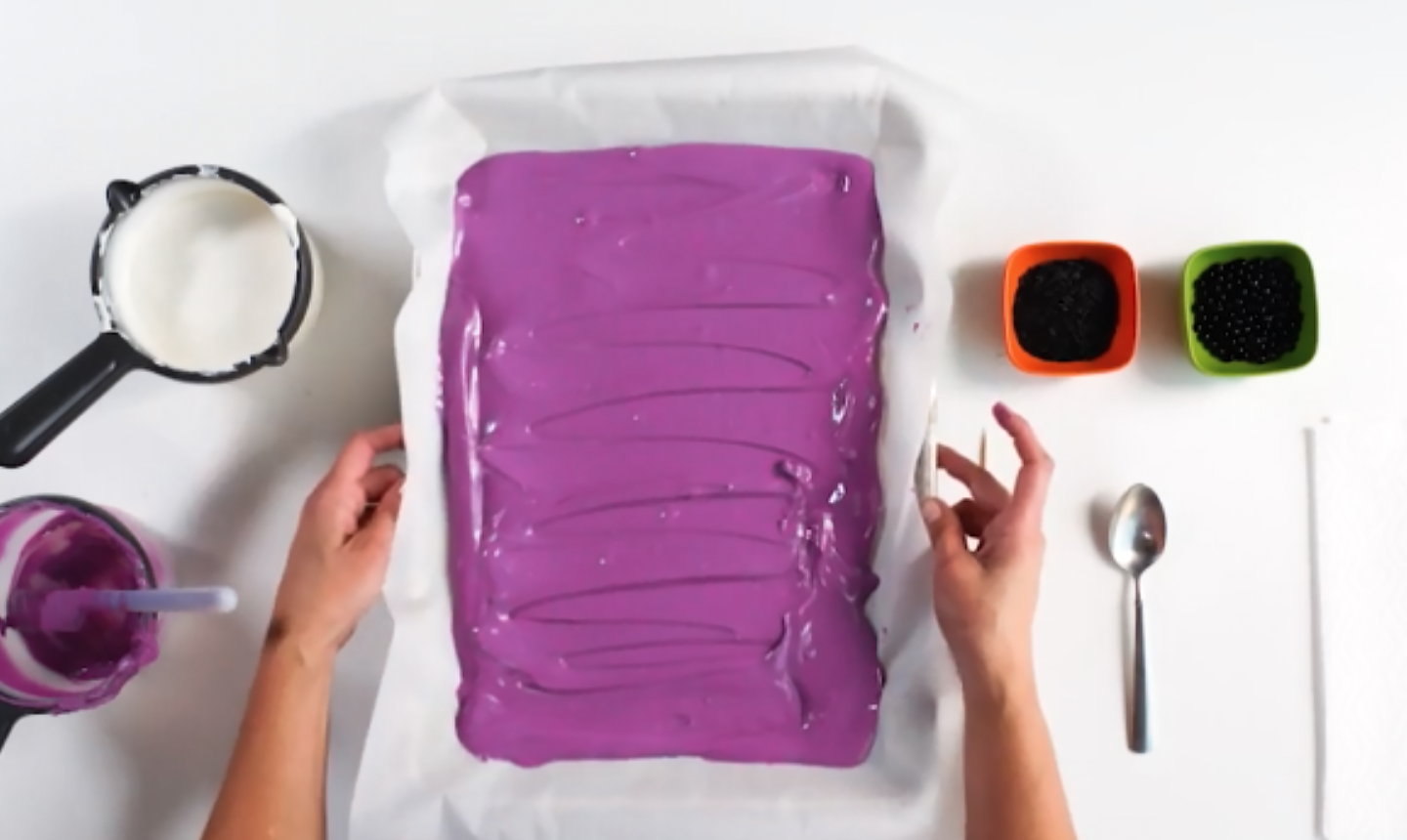 Melt the purple and white candy melts separately. Pour the purple candy melts onto a cookie sheet covered in parchment paper and spread in an even layer.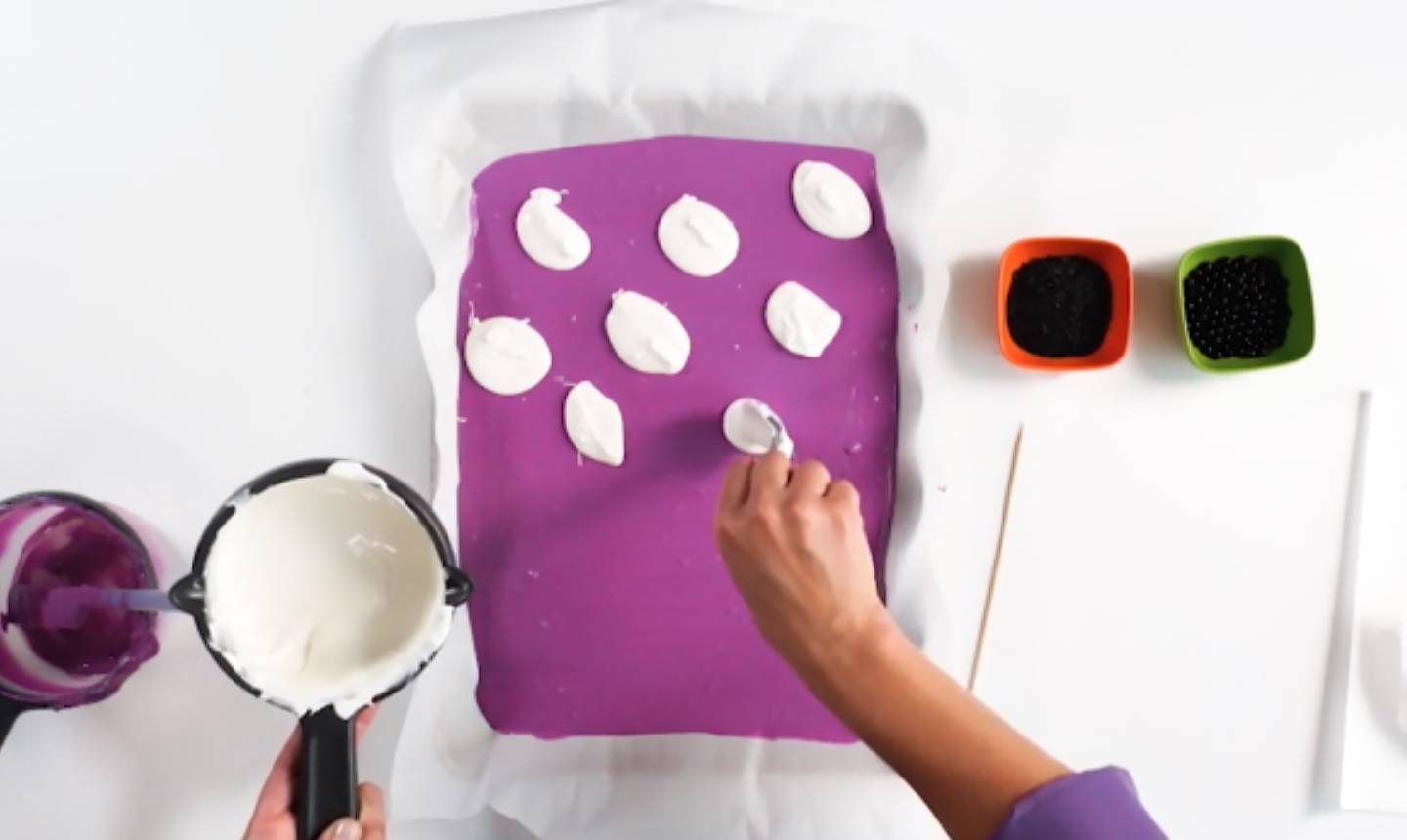 Once your purple base evenly fills the cookie sheet, spoon globs of white candy melts across the top. These are going to be your ghosties.
2. Shape the Ghosts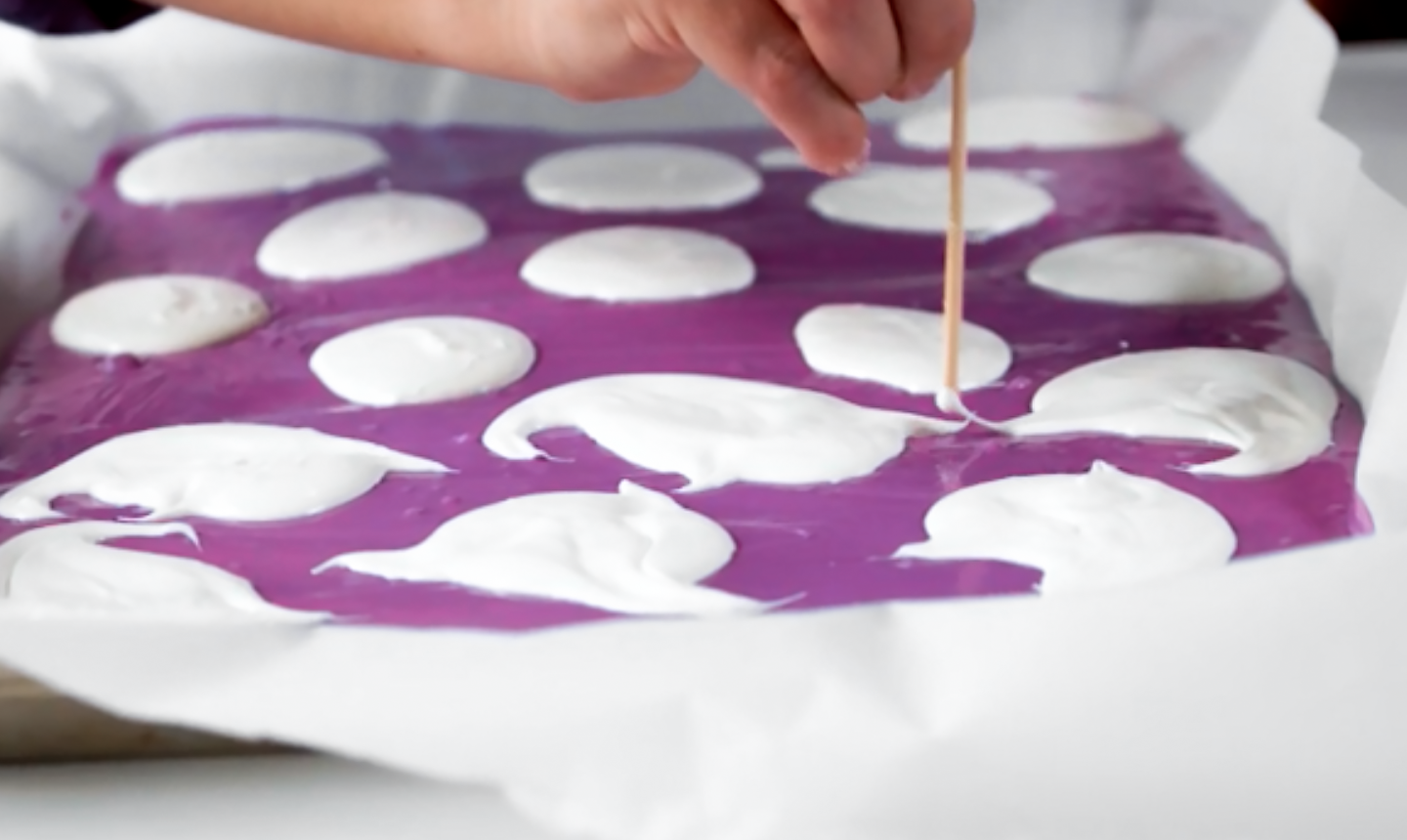 Use a skewer to shape your ghost globs. It's super easy to give your ghosts shape by making a little tail and two arms. Make sure not to reach your skewer too far down, or you'll disturb the purple base and discolor your ghosts.
Pro Tip: Wipe off your skewer after each ghost to make sure the colors don't get mixed.
3. Add the Final Details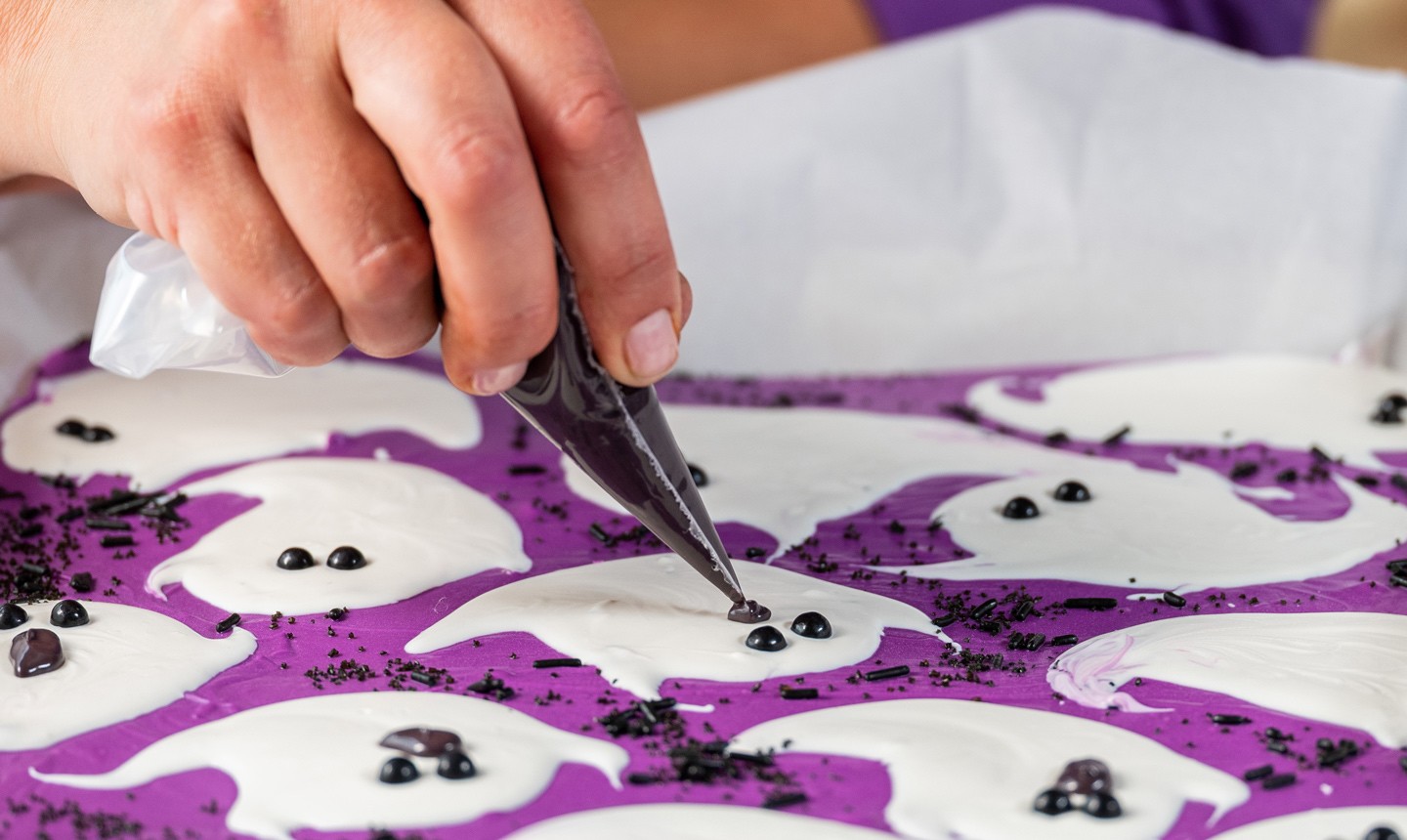 Add two black candy pearls to each ghost for eyes, and decorate the purple negative space by carefully scattering black sugar and sprinkles. As the bark begins to cool and solidify, go ahead and melt your black candy melts. Put that melty goodness in a piping bag and pipe little ovals for the ghoulish mouths.
4. Break It Up and Dig In!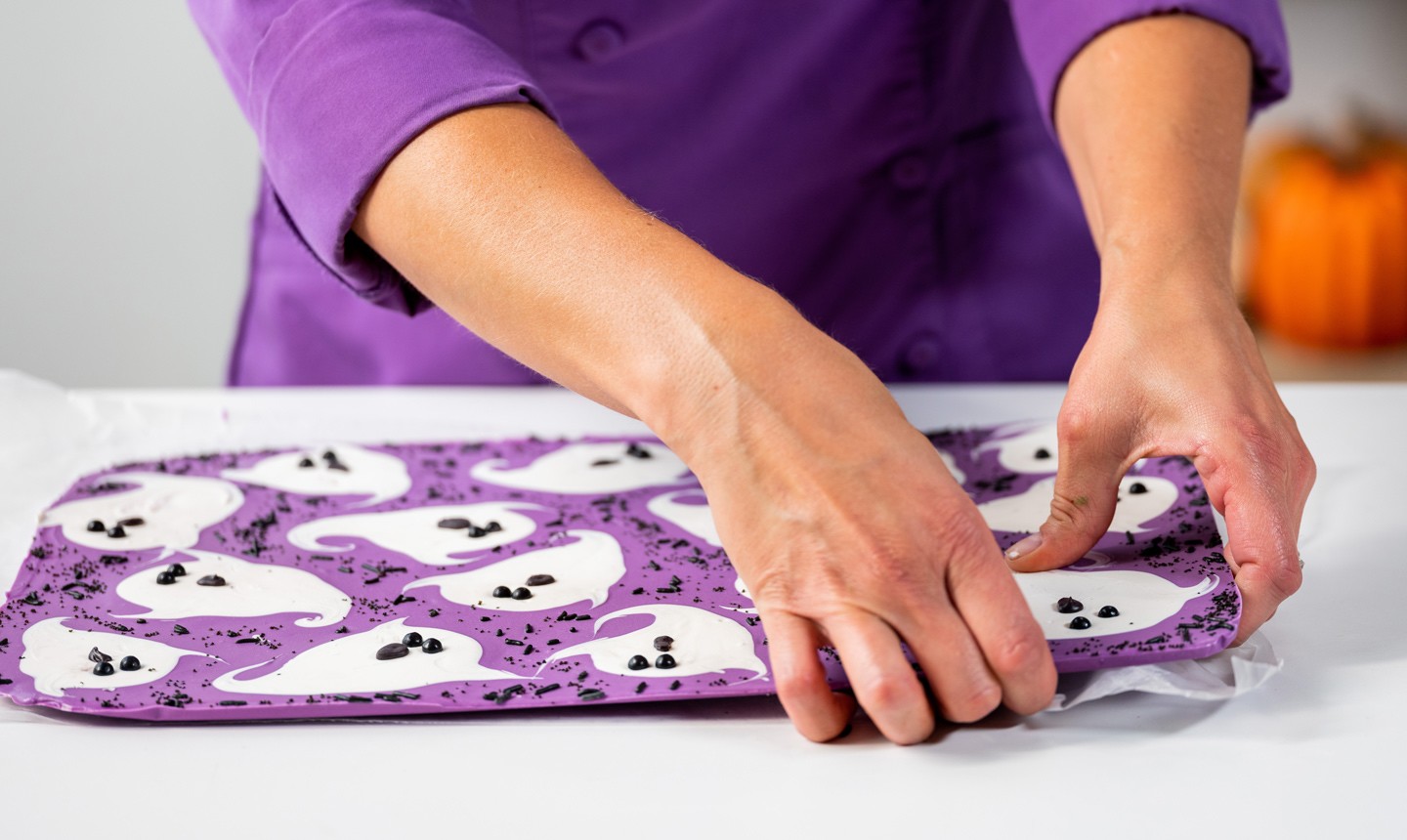 Once the candy bark has cooled, break each ghost into its own separate piece (this doesn't have to be perfect!) and share.