A knitter can never have too many shawls. They're appropriate for nearly any season, and they're great for throwing in your bag for those just-in-case days.
If you're obsessed with shawls like I am, you'll flip out when you see all the gorgeous free shawl patterns that you can download from our generous Craftsy designers.
Your to-knit list is about to get really long! Download these free shawl knitting patterns right away.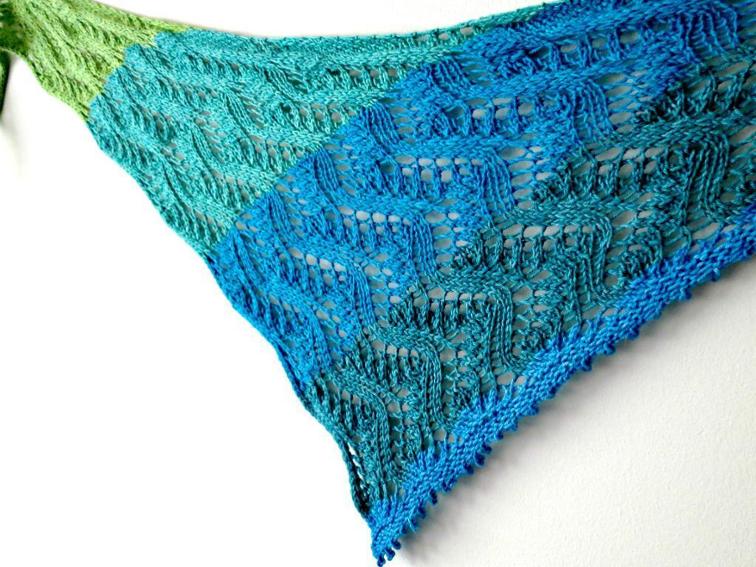 Photo via Pineapple Bird Knits
1. The Kohi Shawl
This ombré shawl is even easier than it looks thanks to Cloudborn Merino Alpaca Sport Color-Change Yarn, with long color changes. You know what that means? Way fewer ends to weave in!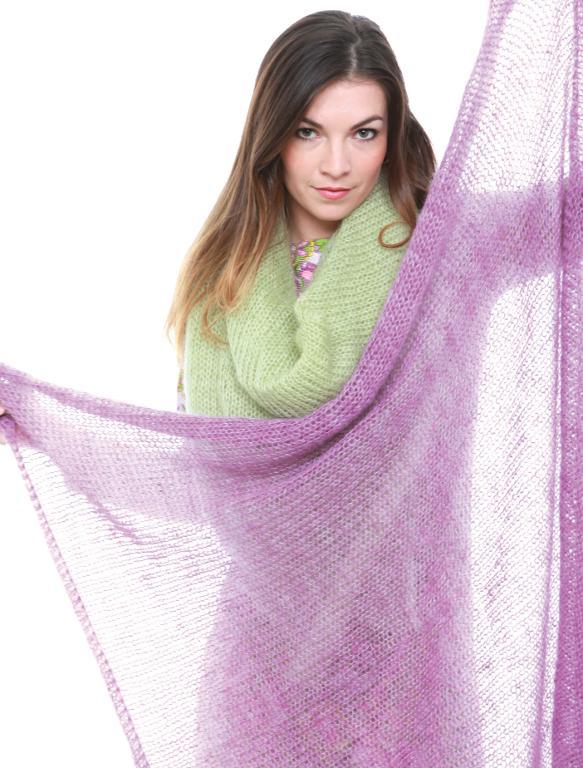 Photo via BeSweet
2. Mary Gale's Square Shawl
If you can knit and purl, you can knit this pattern! The sample shown is stitched with brushed mohair for a lofty shawl with awesome drape. If you're knitting with mohair for the first time, check out our tips and patterns for knitting with mohair yarn.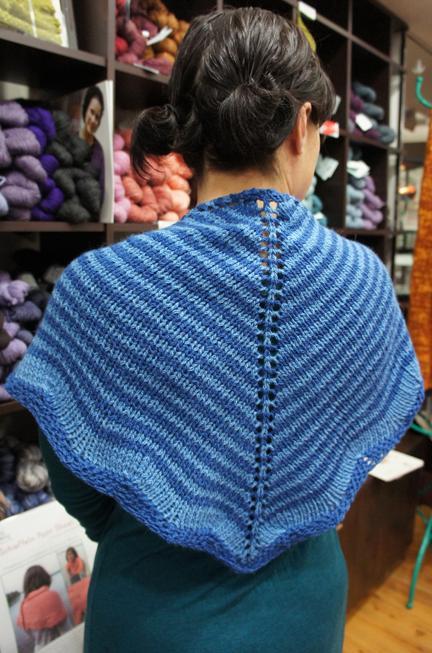 Photo via TanisKnits
3. Indigo Landing Shawlette
You'll only need two hanks of yarn to stitch this pretty shawlette. There are plenty of ways to change up the colors in this pattern; try a solid color with a contrast border, or try making the stripes wider by increasing the number of rows between color changes.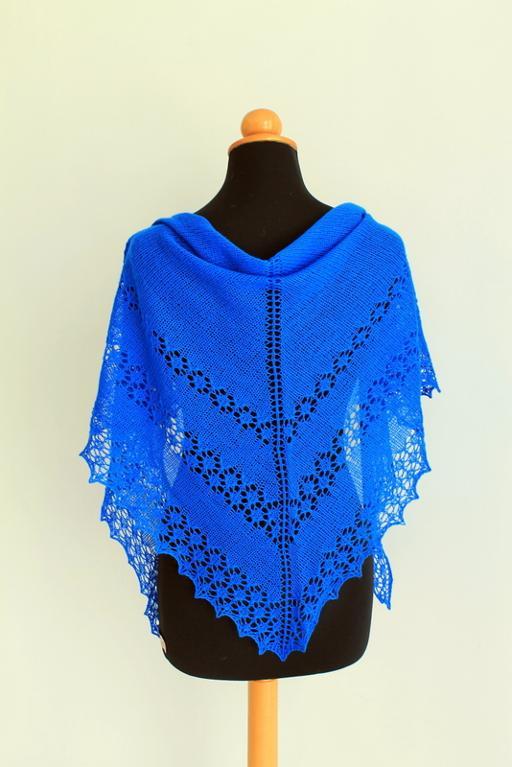 Photo via Inese A
4. June Bunnies Shawl
This is another great example of a shawl that can be customized. Use a variegated yarn for easy self-striping, and then repeat the beautiful lace design as many (or as few!) times as you'd like. You can even experiment with different yarn weights to change up the size.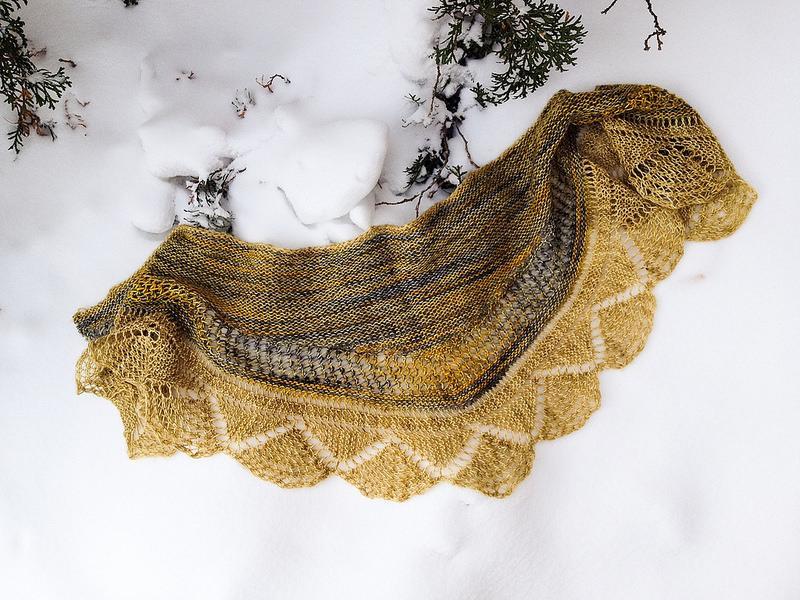 Photo via ClaraBeauty
5. Delovely Shawlette
Work this beautiful Shetland lace edging, then breeze through the garter stitch body to finish. The shawl is reversible, so no need to fuss with it when you're tossing it on in a hurry.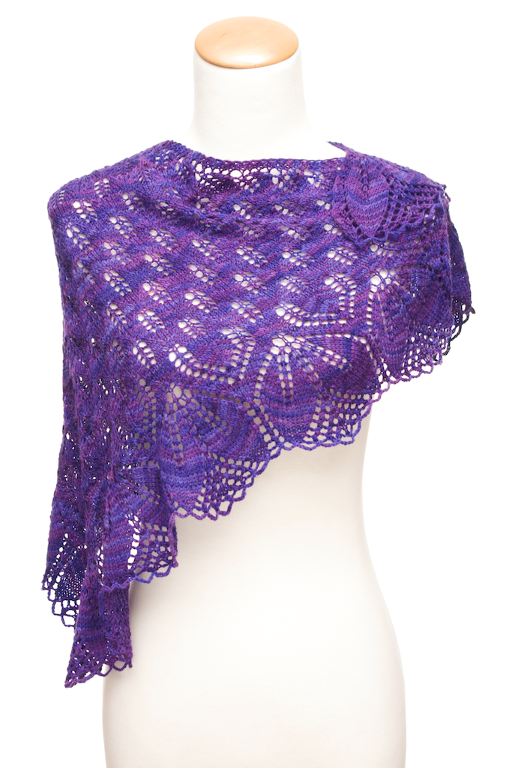 Photo via knitterain
6. Haruni
The color is originally what drew me to this gorgeous shawl, but then I looked closer and found that there's way more going on here than just a pretty hue. Yarn overs and decreases create a beautiful pattern that can be repeated as few or as many times as you'd like to create the perfect triangular shawl.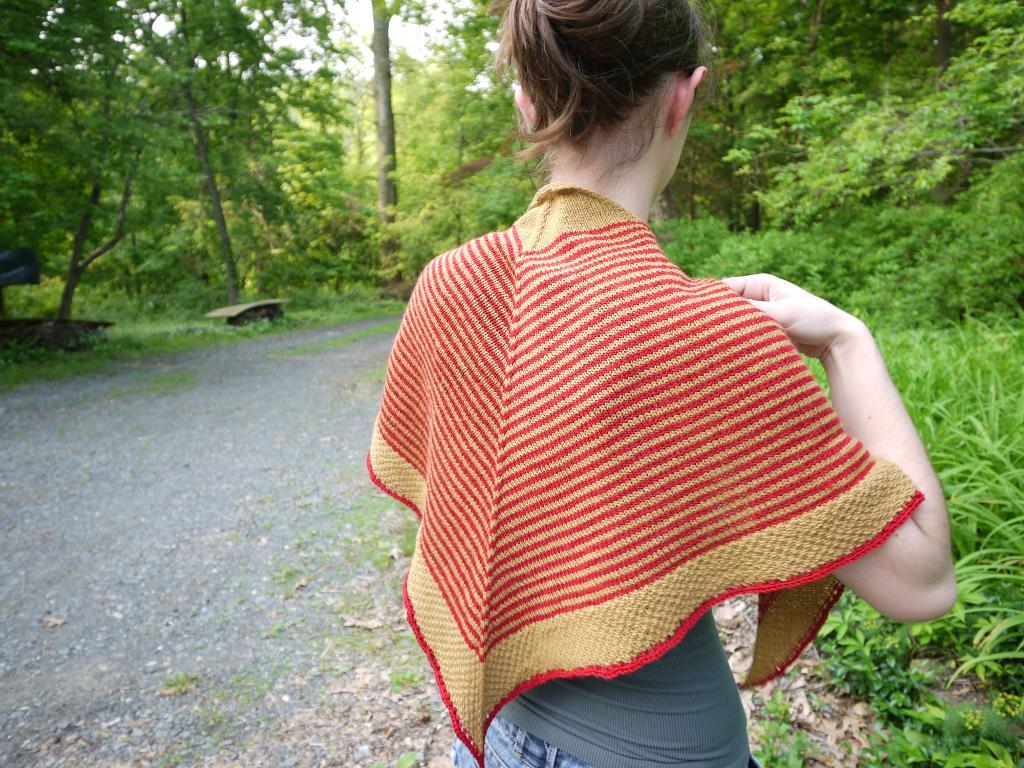 Photo via hollychayes
7. Malus Domestica
This shawl is named malus domestica in tribute to the apple tree, but you don't need to go apple picking to appreciate the design. Knit this one up in your favorite colors and use it to help transition from season to season — including the apple-picking season from summer into fall!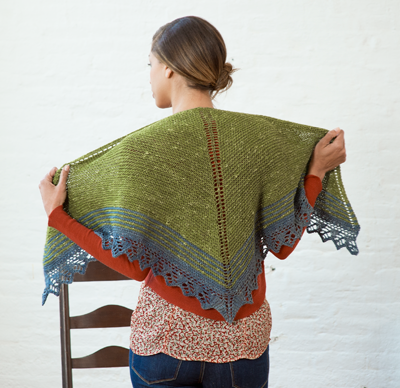 Photo via Kate Gagnon Osborn & Courtney Kelley
8. Quaking Aspen
I've seen plenty of photos of this shawl floating around the internet, and each one looks totally different depending on the color combination. You'll need to know how to read a chart to knit this shawl.
If you dig Kate and Courtney's designs, be sure to check out their New Directions in Lace: Hats class where you'll learn some of those lace chart skills, plus get three pretty lace hat patterns exclusive to members enrolled in the class.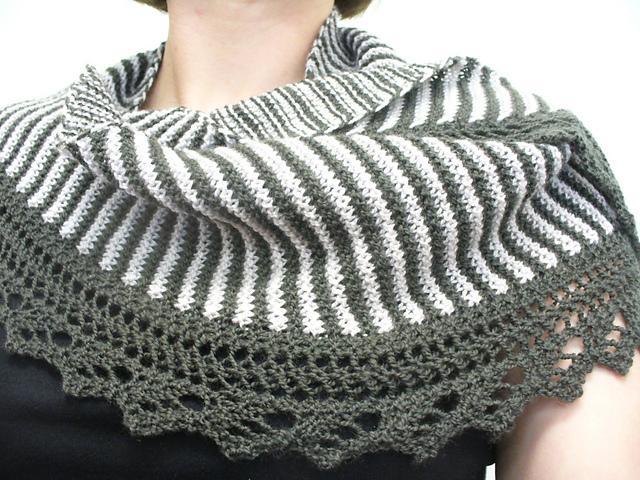 Photo via sneezerville
9. Sencillo Shawl
This is a great shawl for beginners who want a pattern that's interesting but not too complicated. (Seasoned knitters will love it too, of course!) Work it as a curved shawlette or as a triangular-shaped shawl.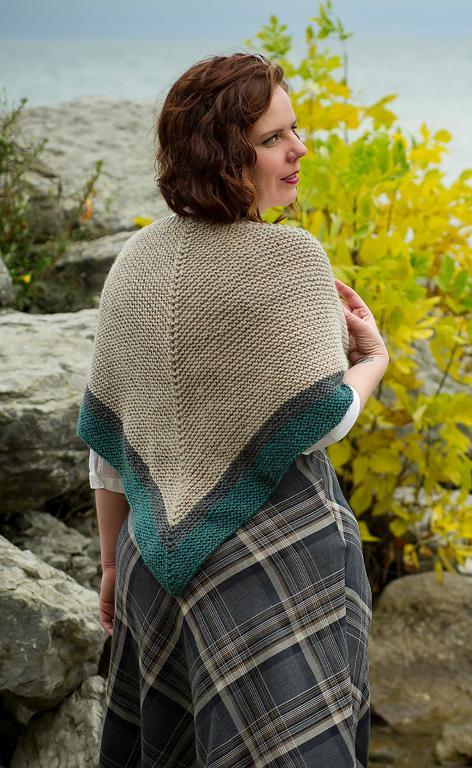 Photo via CarolynMac
10. Highland Travel Shawl
The simple garter stitch makes this a great shawl to work on while you watch TV or chat with friends. Work the color blocking any way you'd like; you can even knit this one up in a solid color.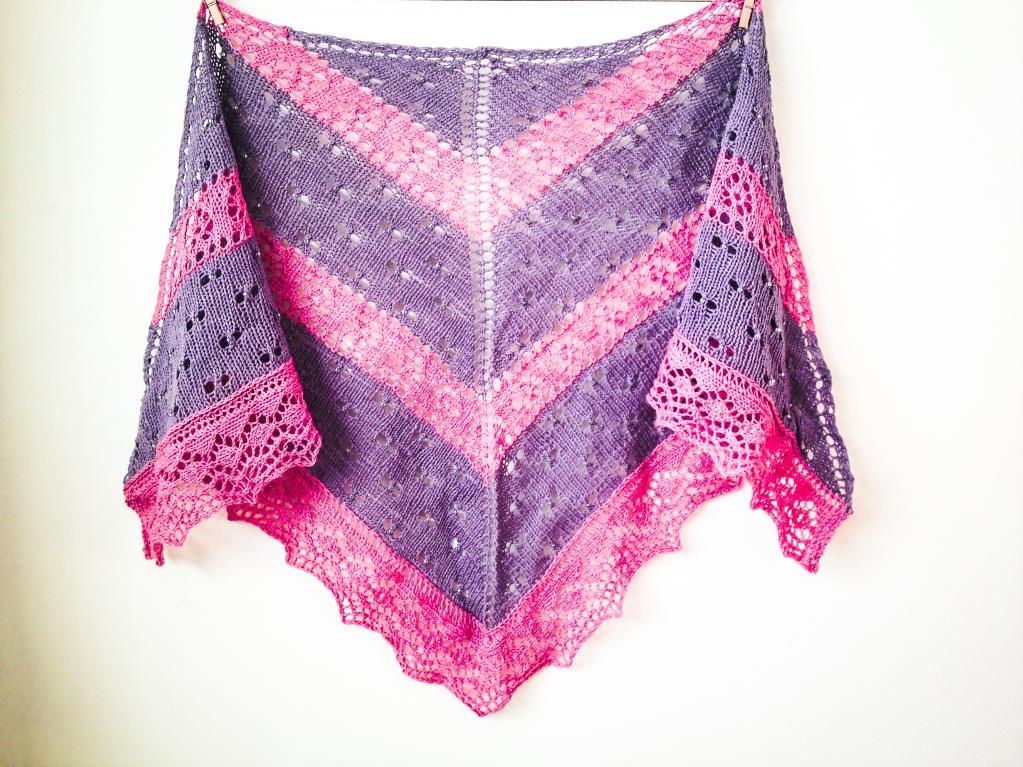 Photo via ClaraBeauty
11. Raindrops and Roses Shawl
This is the only shawl pattern you'll ever need! Four charts are included, resulting in 256 possible different results depending on how you arrange them. The color changes offer a great opportunity to use up that scrap fingering-weight yarn from your stash.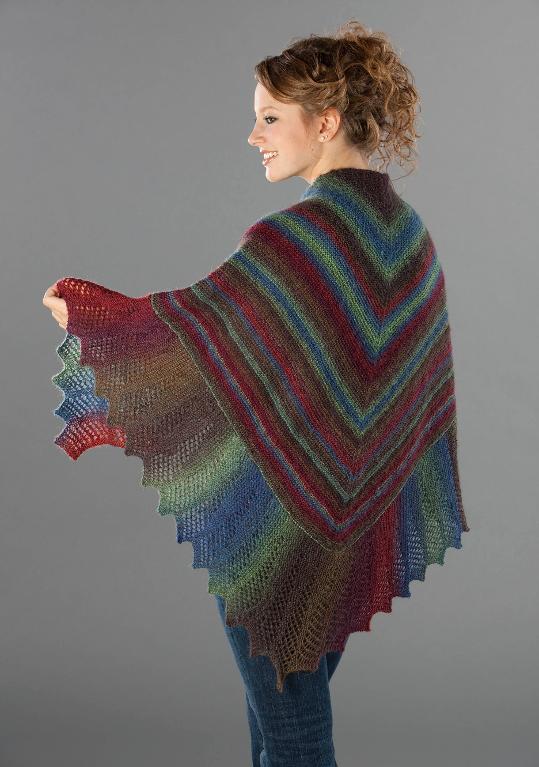 Photo via Universal Yarn
12. Lace Edge Garter Stitch Shawl
Hate purling? No problem! This shawl only involves the knit stitch, plus some basic shaping. The instructions are both written and charted, so you can use the method you prefer for following the pattern.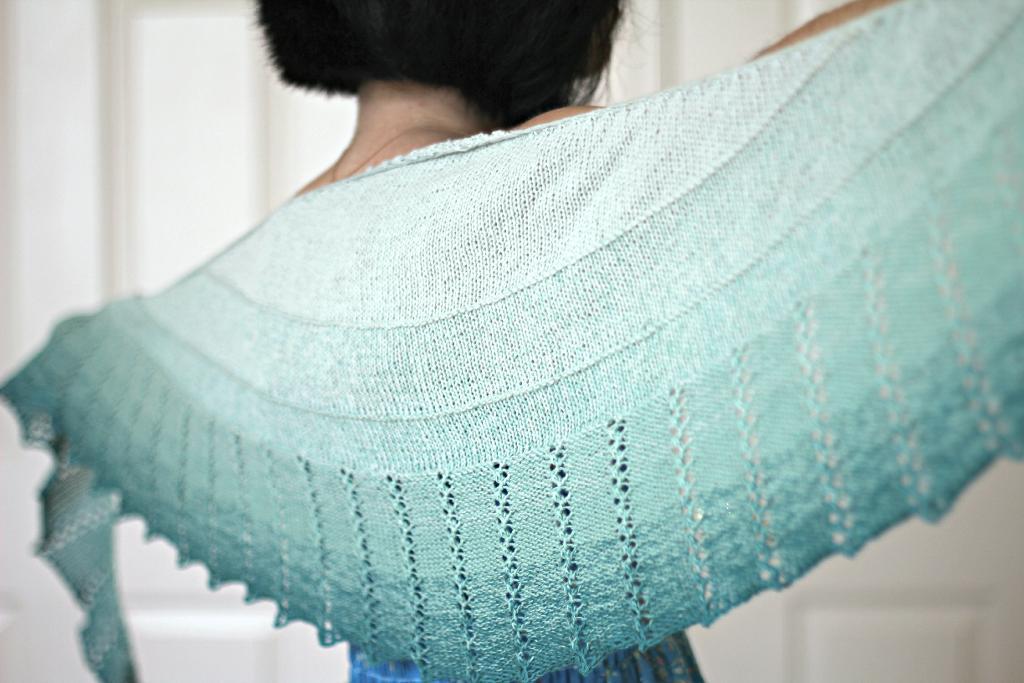 Photo via katerynaG
13. Spearmint Tea Shawl
This is an example of how a variegated yarn and a pattern can work together. The purl rows separate the color changes of this particular yarn, but you could use solid colors or any ombré yarn you'd like.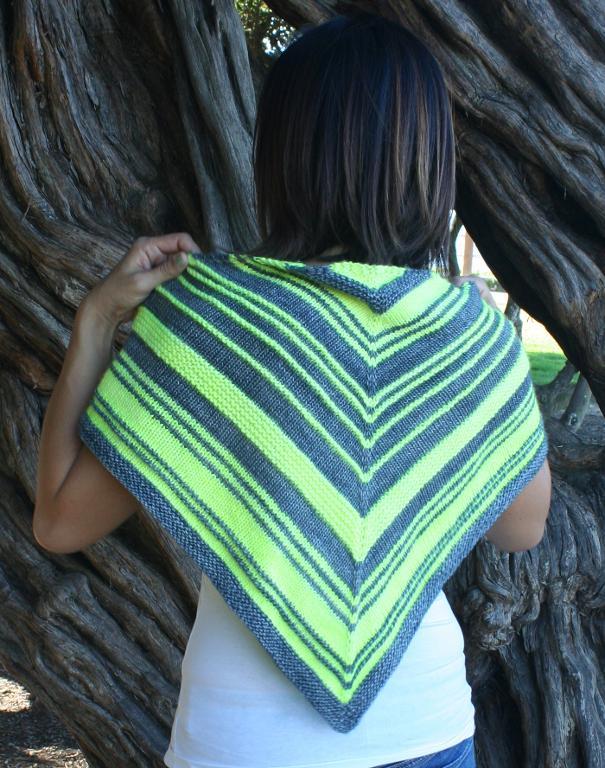 Photo via Taiga Hilliard
14. Beltchley
Modern stripes join forces with a neon colors for an edgy, vibrant shawl. This is a smaller shawl that works well layered under a coat and wrapped close to your neck.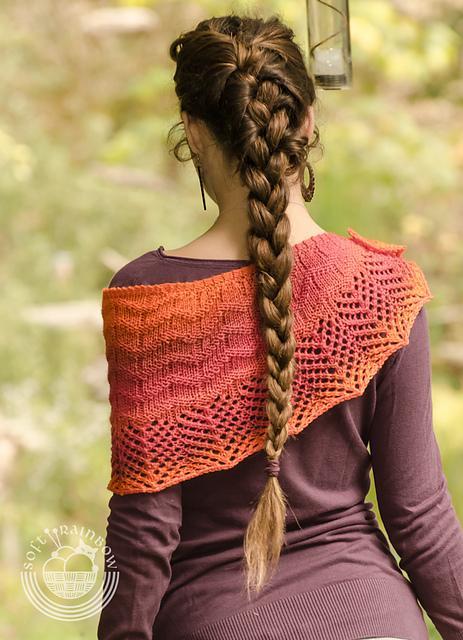 Photo via Muzsi
15. Rising Sun
Use any yarn weight you'd like to make this shawl. The yarn weight will determine the shawl's size, so stick with lighter-weight yarns if you want a shawl that's small with a lot of drape. I love the ombré yarn that gives the shawl a gradient look, but other hues would be just as lovely!
New to knitting shawls? Get step-by-step help from Anna Dalvi in her class My First Lace Shawl. You'll learn the differences in different yarn weights, plus knit a gauge swatch with Anna to make sure you're on the right track.