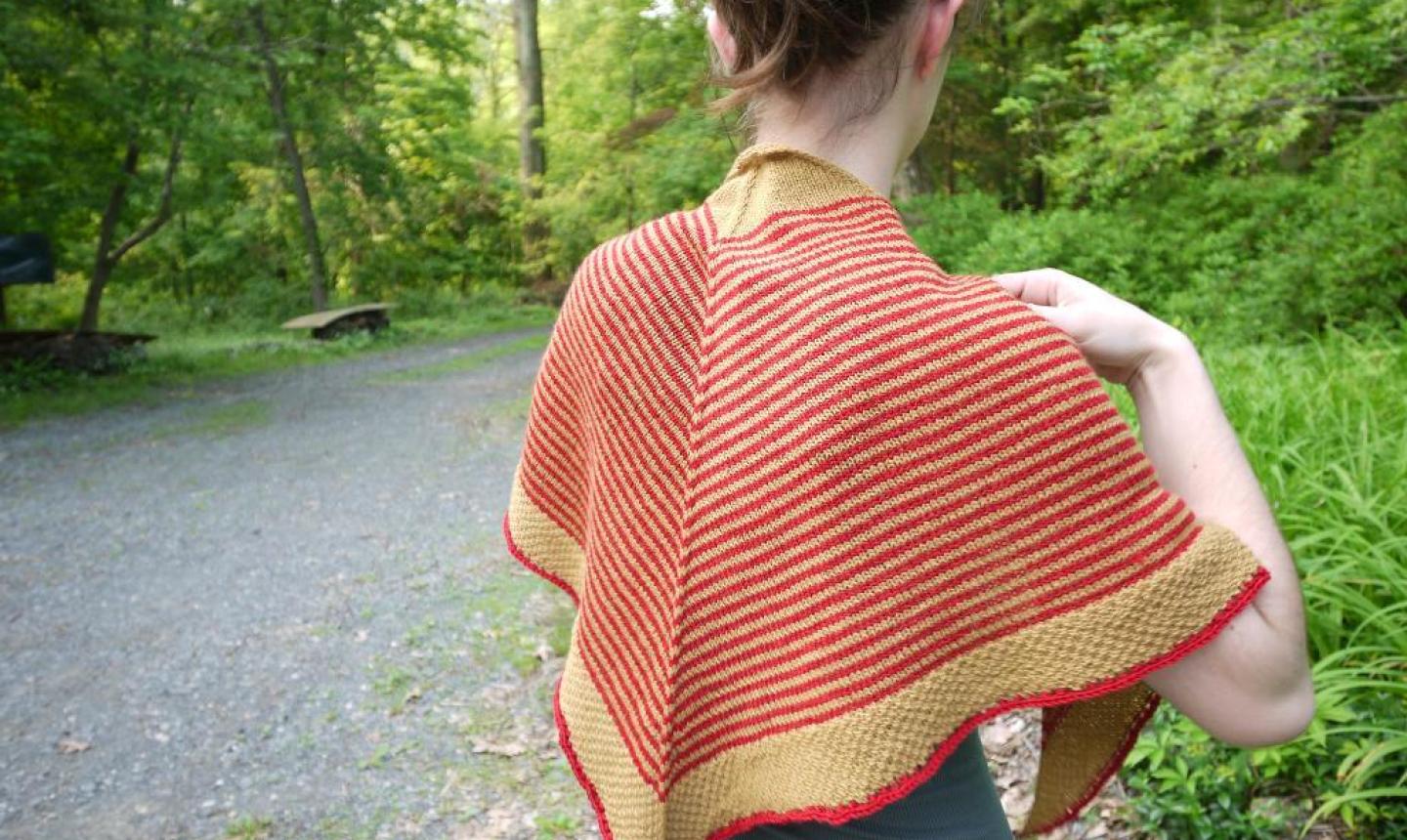 There are so many reasons to love knitting shawls. They're highly customizable, you can wear 'em no matter the weather and they're so easy to customize. Take your pick from the shawl knitting patterns below, then cast on your new favorite accessory!
1. The Kohi Shawl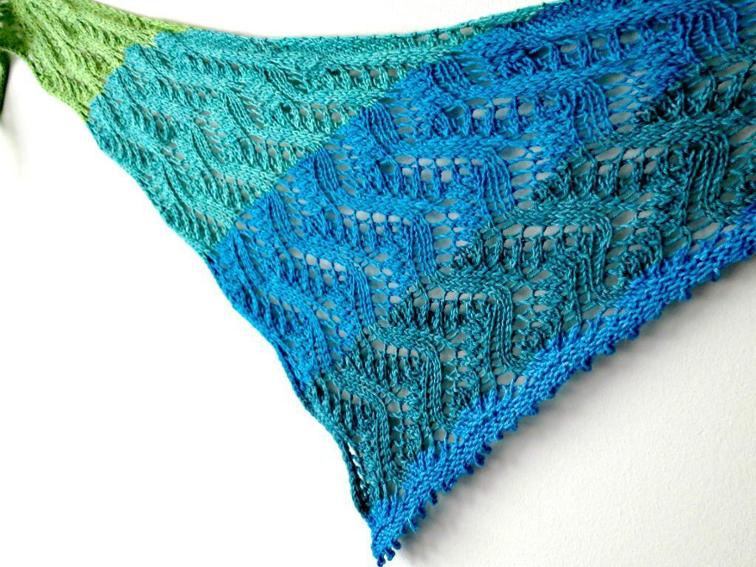 You can make this stunning shawl even easier by casting on an ombré yarn with long color changes — not only will it save you from switching skeins, but you'll have way fewer ends to weave in.
GET THE PATTERN
2. Mary Gale's Square Shawl
If you can knit and purl, you can stitch this shawl. For a supremely lofty shawl with awesome drape, knit the pattern with brushed mohair.
GET THE PATTERN
3. Indigo Landing Shawlette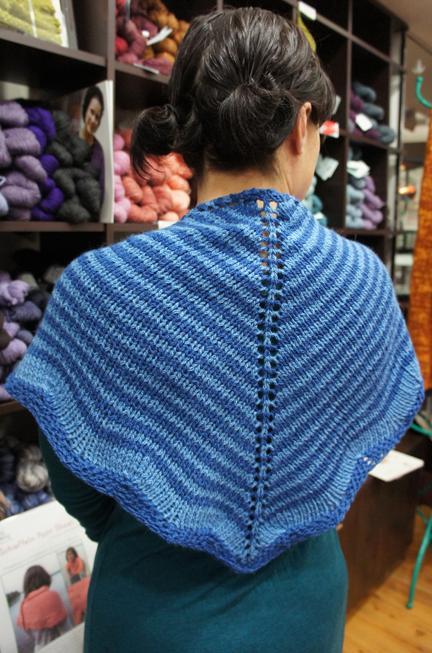 This pretty shawlette (designed by Tanis Gray, Craftsy instructor of Fair Isle Knit Mitts and other classes) comes together with only two hanks of yarn, so you can stitch it in a weekend if you're feeling ambitious. There are plenty of ways to change up the colors in this pattern; try a solid color with a contrast border, or try making the stripes wider by increasing the number of rows between color changes.
GET THE PATTERN
4. June Bunnies Shawl
Pro tip: Think of the pattern as a guideline, because this shawl is totally customizable. You can keep it simple with a solid or use variegated yarn for easy self-striping, work it up in fingering weight yarn or increase the weight for a larger size, or add more (or fewer) lace repeats.
GET THE PATTERN
5. Delovely Shawlette
This pretty shawlette mixes simple garter stitch with a delicate Shetland lace edging. Bonus: it's totally reversible!
GET THE PATTERN
6. Haruni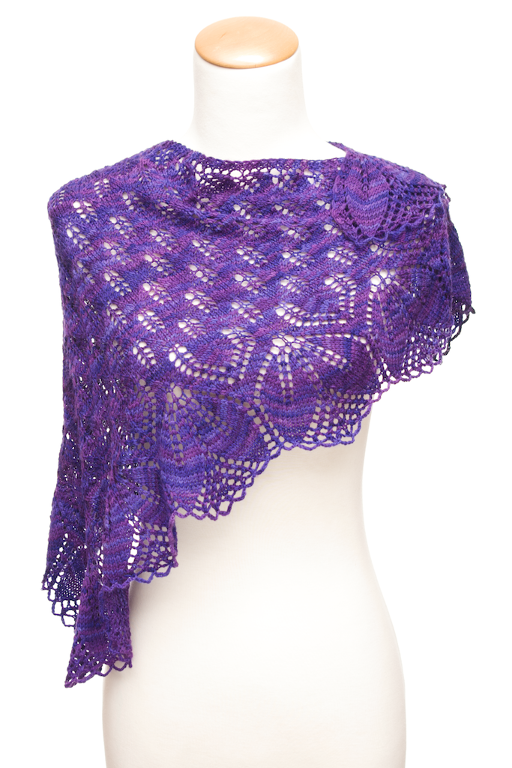 This triangular shawl is worked from the top down. The secret to the beautiful is all in the yarn overs and decreases, which can be repeated as many times as you'd like.
GET THE PATTERN
7. Malus Domestica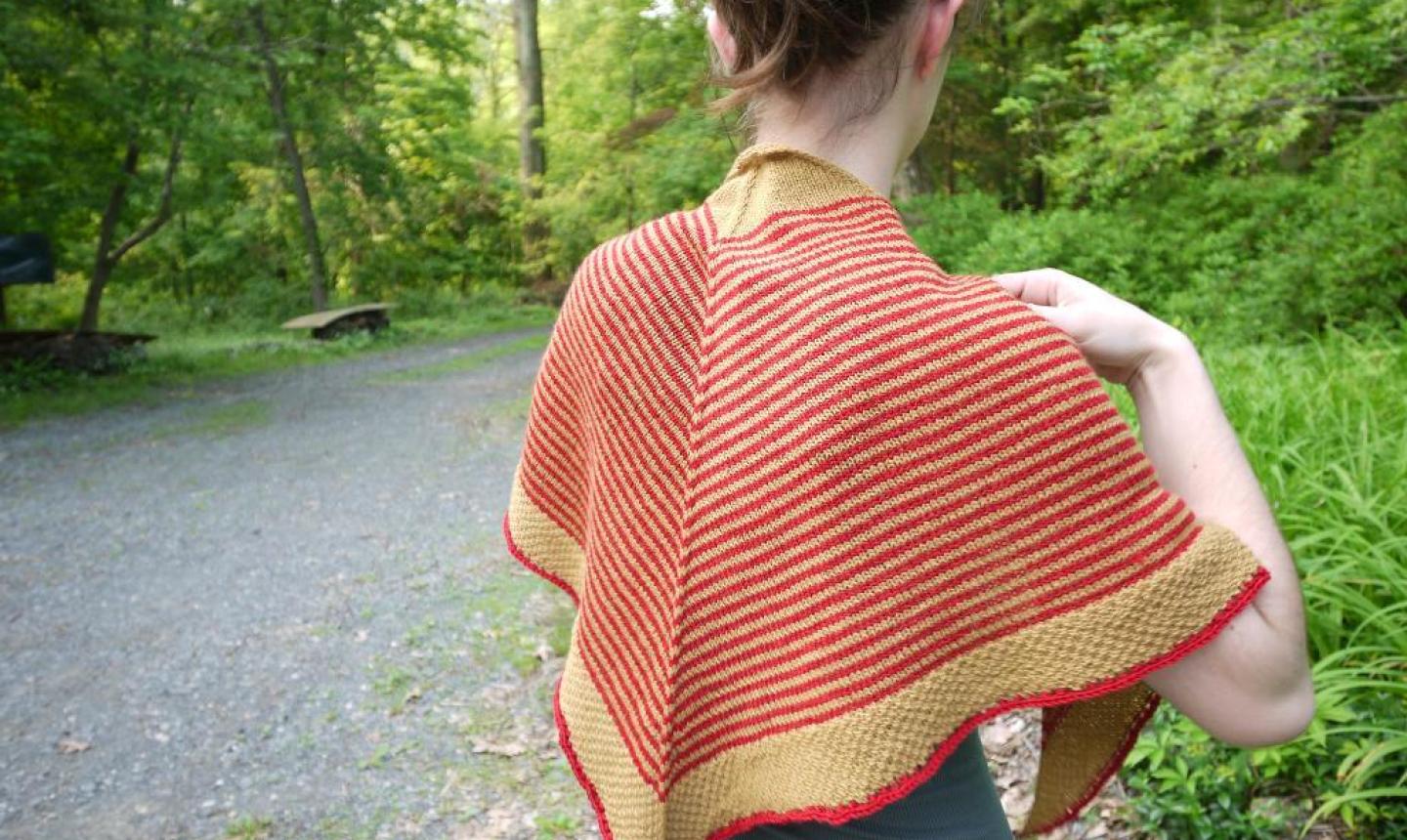 Named in tribute to the apple tree, you don't need to go apple picking to enjoy this stylish shawl — though, it is a great accessory to wear in the fall. And you can simply change the colors to make one for each season.
GET THE PATTERN
8. Sencillo Shawl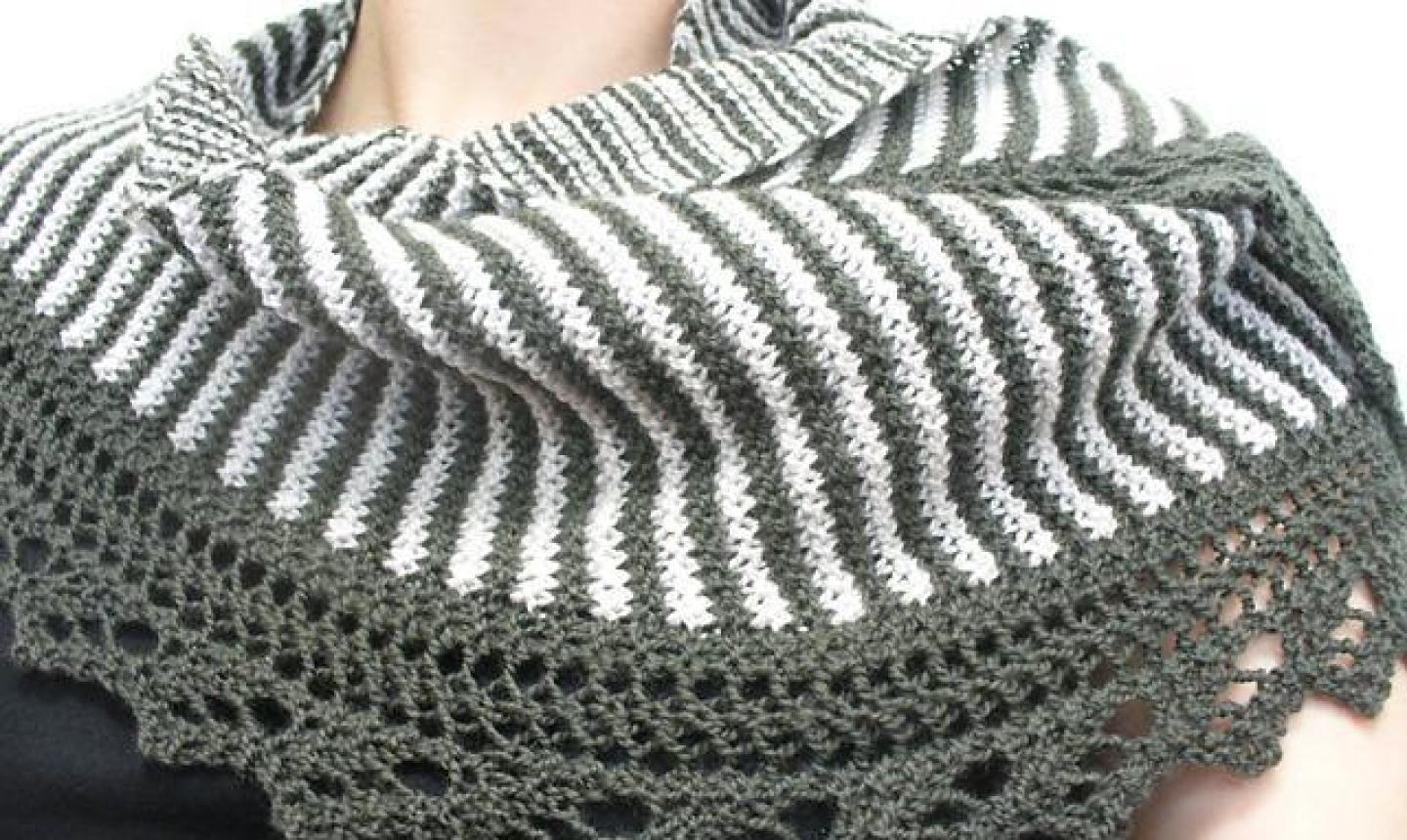 Worked in garter stitch, this shawl is just complex enough to keep you interested, but works up quickly and easily. The lace border is relatively low-fuss, and makes the final product pop.
GET THE PATTERN
9. Teasel Shawl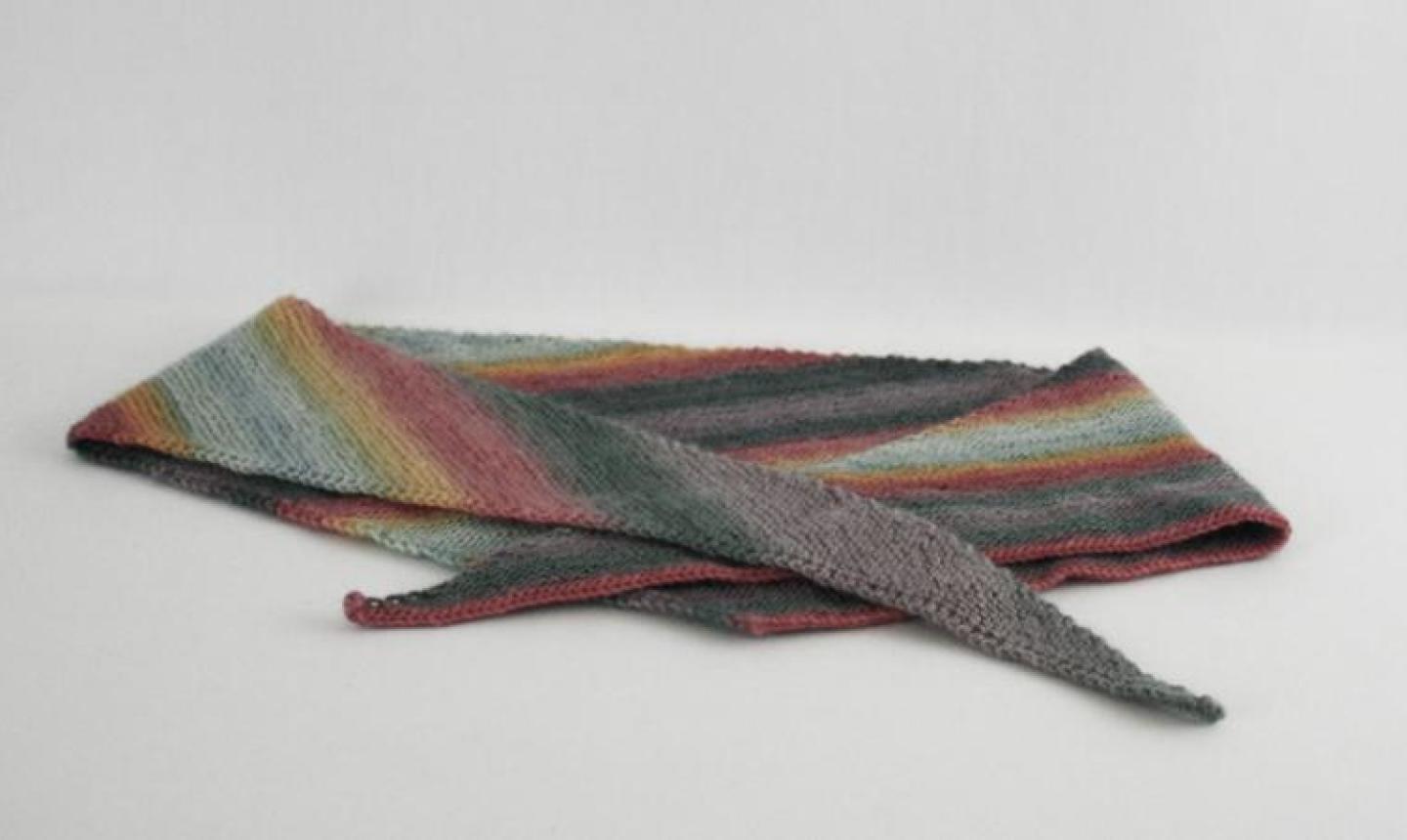 The simple garter stitch pattern makes this shawl a breeze to stitch, even if you're watching TV or hanging out with friends as you work. And if you use variegated yarn, you'll bind off a gorgeous accessory.
GET THE PATTERN
10. Raindrops and Roses Shawl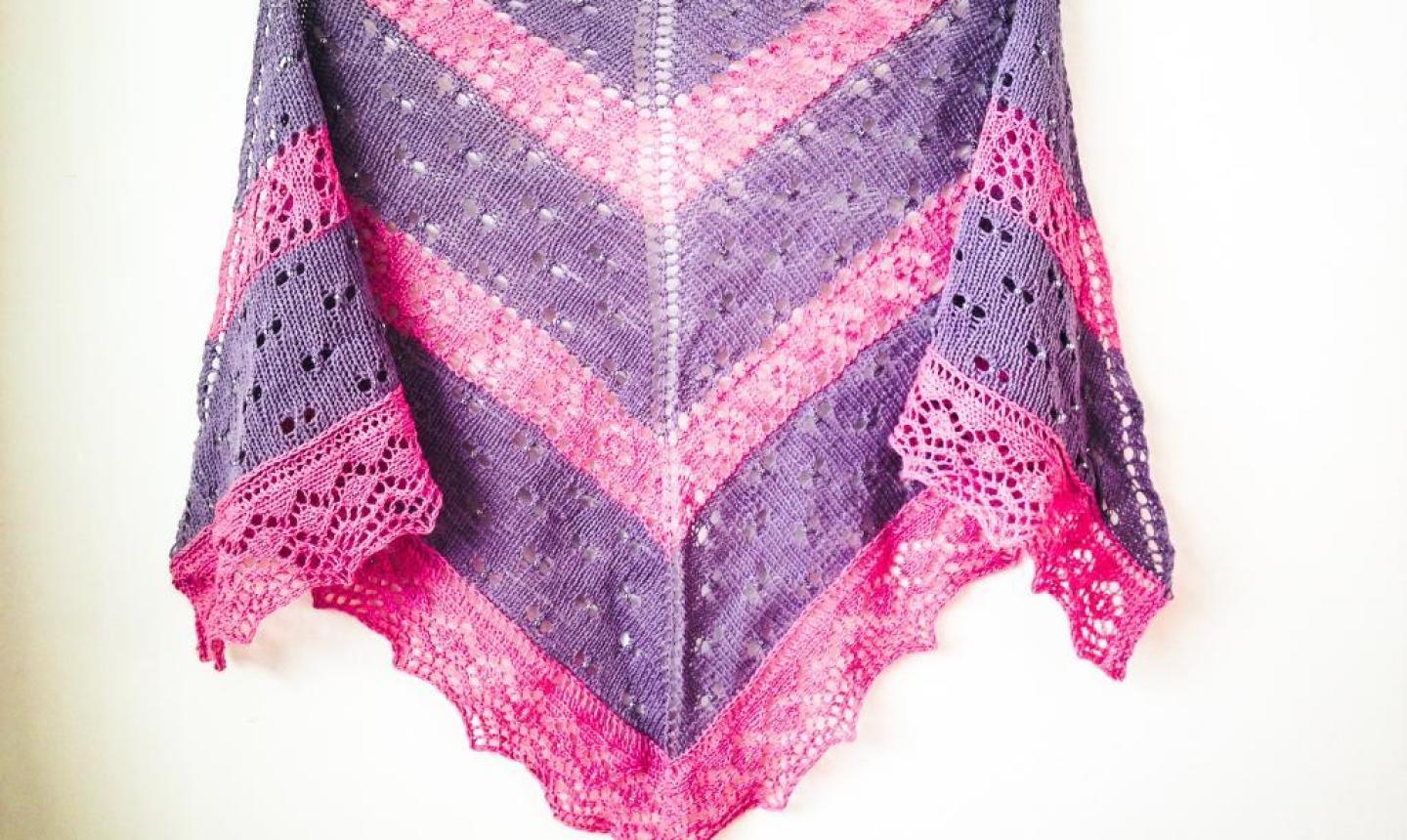 One pattern, four charts, 256 possibilities! Yeah, we're serious — this free shawl pattern give your needles endless possibilities.
GET THE PATTERN
11. Lace Edge Garter Stitch Shawl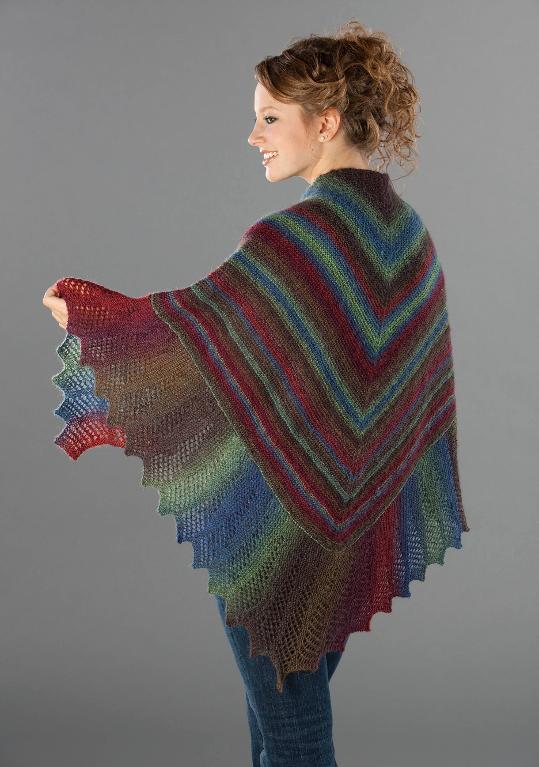 Hey purling haters, this one's for you. Work up this shawl using only the knit stitch, plus some basic shaping.
12. Au Coucher du Soleil Shawl
If you're looking for a new challenge, look no further than this half circle shawl. The construction is unusual — it's worked in small garter strips from side to side, with each strip joining to the one before. Finish it off with a ruffled edge, and you've got a new go-to accessory.
GET THE PATTERN
13. Rising Sun Shawl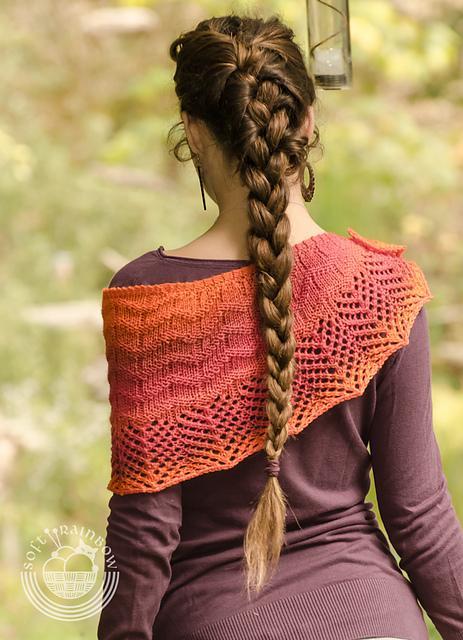 You can use any yarn weight you have on-hand to stitch this shawl, but if you want something small with lots of drape, stick to lighter-weight choices. Pro tip: this pattern looks oh-so-lovely when stitched with an ombré skein.
GET THE PATTERN