My first experience knitting with mohair yarn was not a pleasant one. I went about it all wrong, even becoming frustrated when I had to rip some of the stitches out. When I finished, there was more mohair on my couch than in my knitting.
The soft halo effect that mohair yarn creates can add instant softness and elegance to any knitting project, but there are a few things to keep in mind when knitting with mohair. Here are a few mohair tips, plus a few of our favorite mohair yarns and patterns to knit.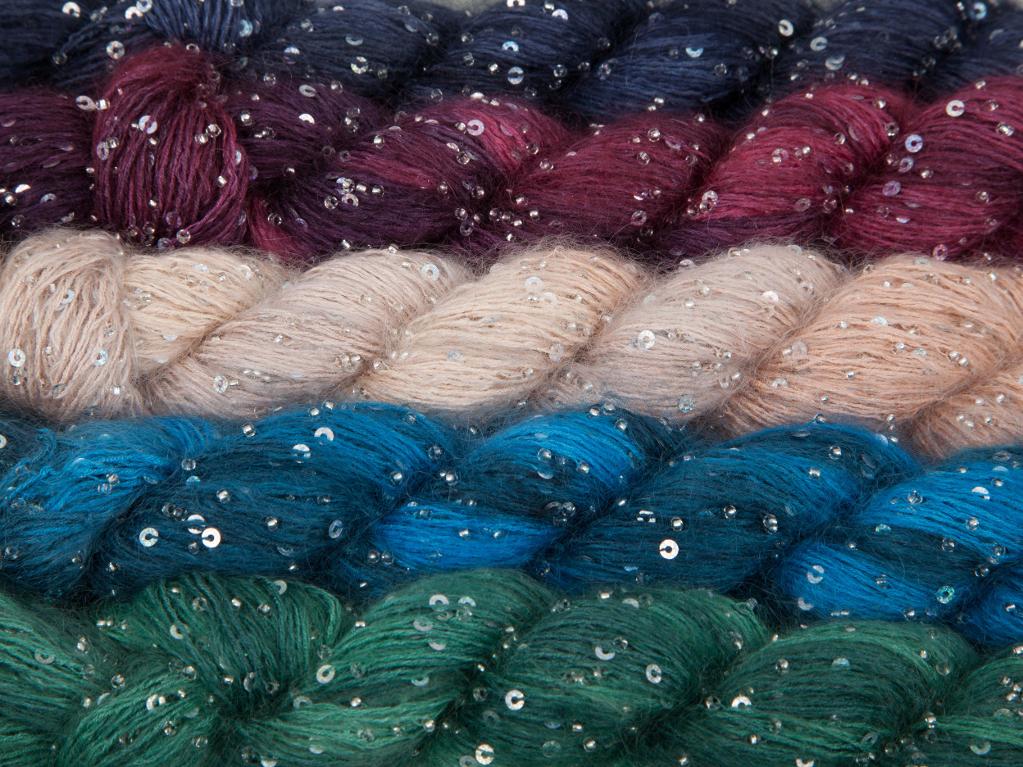 About mohair yarns
Mohair fiber comes from the angora goat (not to be confused with the angora rabbit that produces angora fiber). You've probably also noticed mohair labeled as kid mohair. This mohair comes from a kid — a baby goat — and is both finer and softer.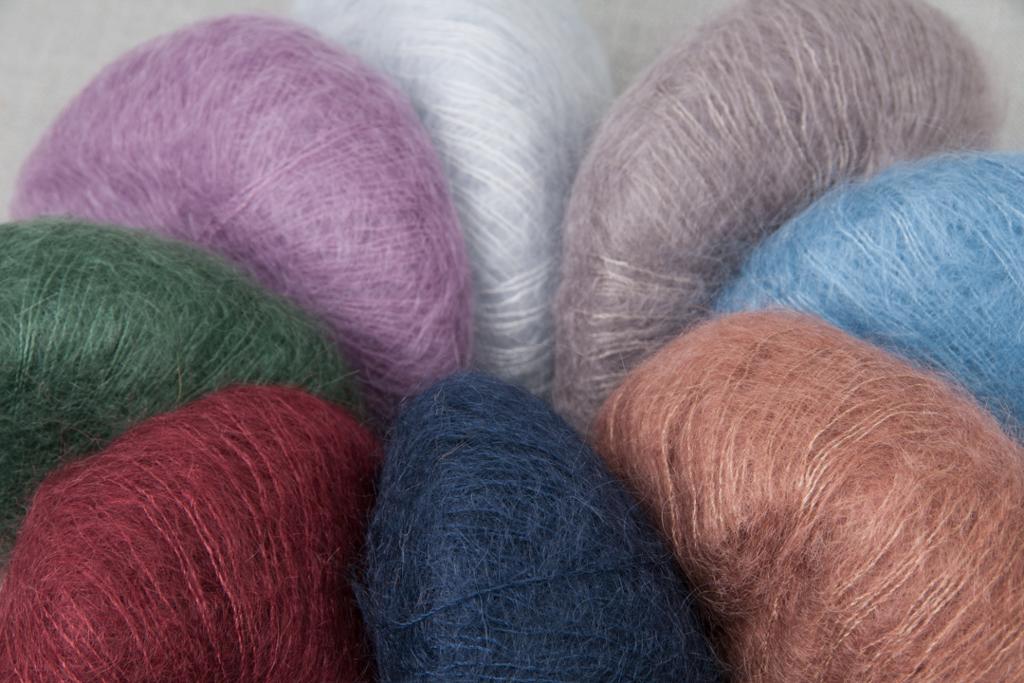 It's unlikely you'll find or even want to knit with a 100% mohair yarn because mohair tends to stretch on its own and never return back to the original length. It'd be a complete nightmare for a knitted garment! That's why most mohair is blended with fibers like silk that help everything stay in place. The Rowan Kidsilk Haze yarn seen above, for example, is blended with merino and polyester.
If you're looking for a mohair yarn that works up quickly, try the super bulky Schulana Rodeo Yarn. Its heavier weight, paired with the amazing mixture of colors, makes it perfect for cozy cold-weather accessories.
A few things to keep in mind when working with mohair:
Drape
Mohair's soft texture allows it to drape beautifully. Keep it in mind for wraps, scarves or any other type of accessory that calls for a luxurious, elegant drape. You'll see many examples of this in the patterns below.
Ripping mohair
Mistakes happen and sometimes we need to rip our project. Because of the long, delicate fibers, ripping mohair can be a challenge. Be sure to rip your work out slowly, gripping the yarn as close to the work as possible when you rip.
Texture
Mohair creates a beautiful drape, so why not leavehttps://www.craftsy.com/post/knitting-cables-resources/?_ct=rbew&_ctp=65883″>cables or special stitches to the design because mohair is already making a statement on its own.
If you're a fan of lace knitting, consider mohair for your next lace project. Its airy texture goes hand in hand with a lot of beautiful lace patterns.
Mohair patterns to try
Mohair is versatile enough to work well in many different kinds of knits. Check out these Craftsy patterns for inspiration and ideas for your next mohair knitting project.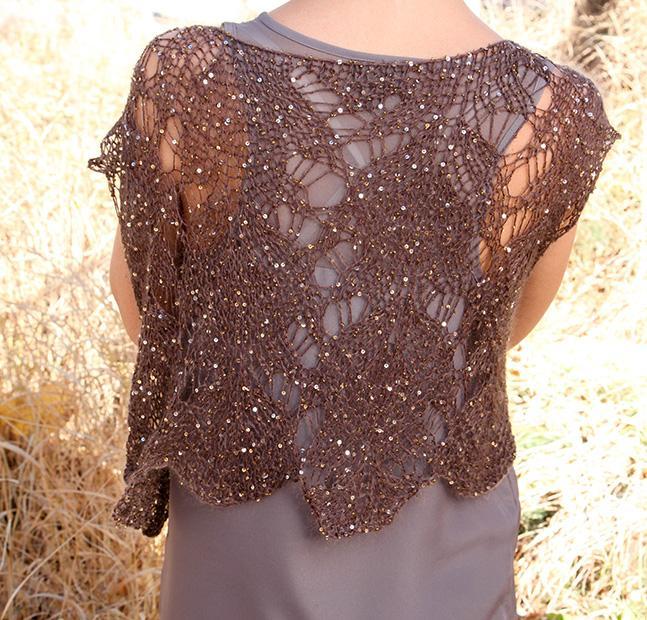 Photo via Craftsy member irissch
Sequined mohair lace vest
Have you ever worked with Artyarns before? The sequins and beads of their mohair is already attached, so you can knit up your project without worrying about attaching them as you go. This lace vest uses just two skeins of Artyarns Beaded Mohair and Sequins for a vest that's loose but also slightly clingy because of the mohair fibers.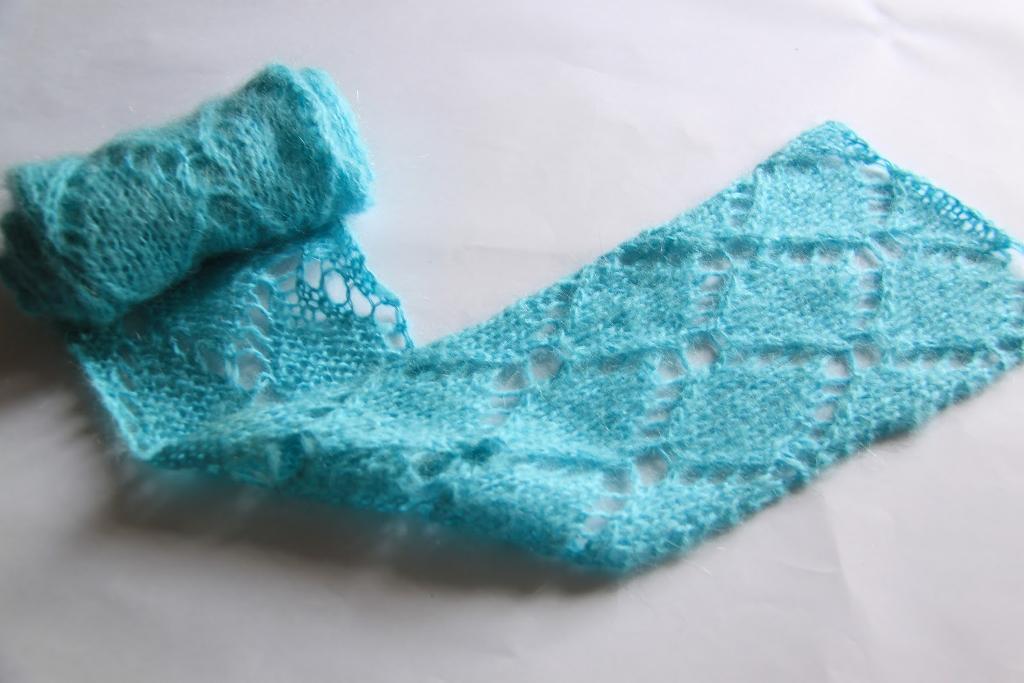 Photo via Craftsy member iKnitU
Sea of diamonds scarf
Mohair can make anything look light and airy, including a scarf. This diamond-stitch scarf recommends using any mohair-blend yarn, including Rowan Kidsilk Haze yarn. The yarn overs in the diamond pattern are perfect for mohair yarn.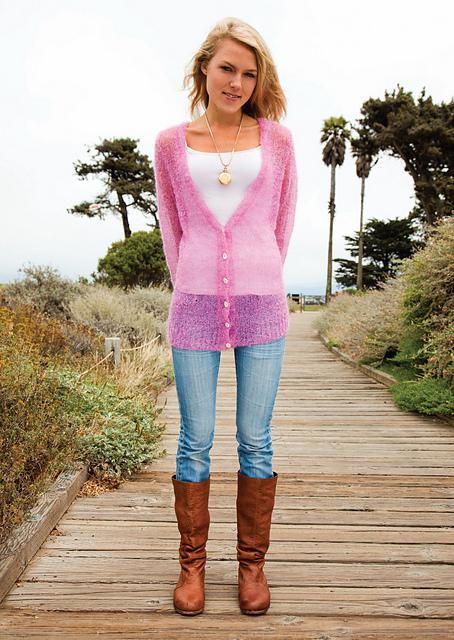 Photo via Craftsy member BeSweet
Wanderlust cardigan
Mohair isn't just for wraps and other accessories. Mohair yarn can also work well for garments that you intend on layering. This cardigan is knit with an extrafine mohair and then layered over another top. It's perfect for the warmer months when you need that slight bit of extra warmth.
Have you ever worked with mohair? What's your favorite knitted project to make with mohair yarn?