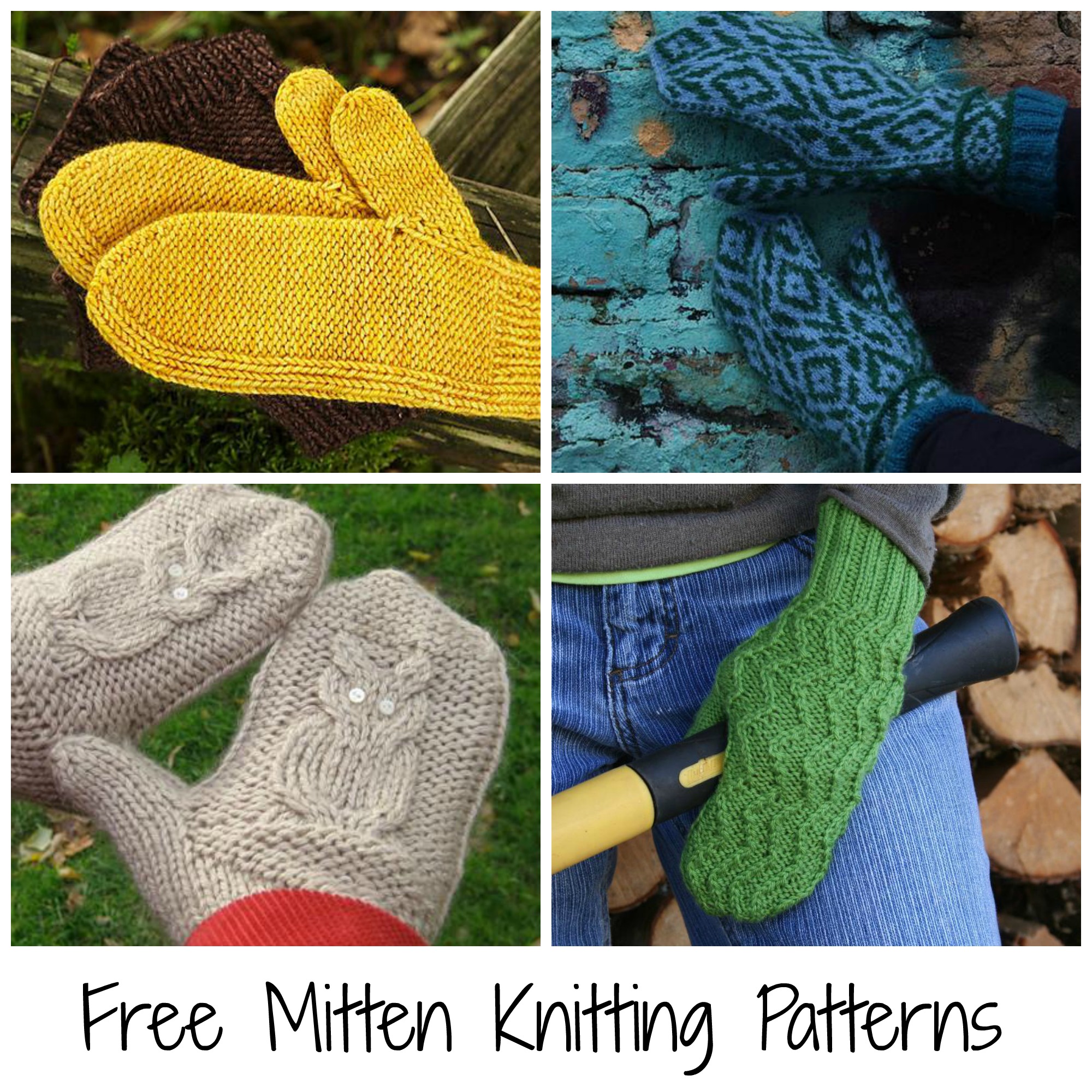 These free mitten patterns are the cozy cousin to finger gloves, and we knitters love 'em because they're so much easier to knit than the usual gloves. (Weaving in the ends on all those fingers is no fun at all.)
But there's another reason to love our free mitten patterns: The uninterrupted surface with minimal shaping means that mittens are a great time to show off beautiful fibers or designs. Maybe you want to showcase a gorgeous luxury yarn or perhaps you want to test out a new colorwork technique.
Crocheter? Check out crochet mitten patterns here.
These free mitten patterns offer plenty of ideas for every knitting level!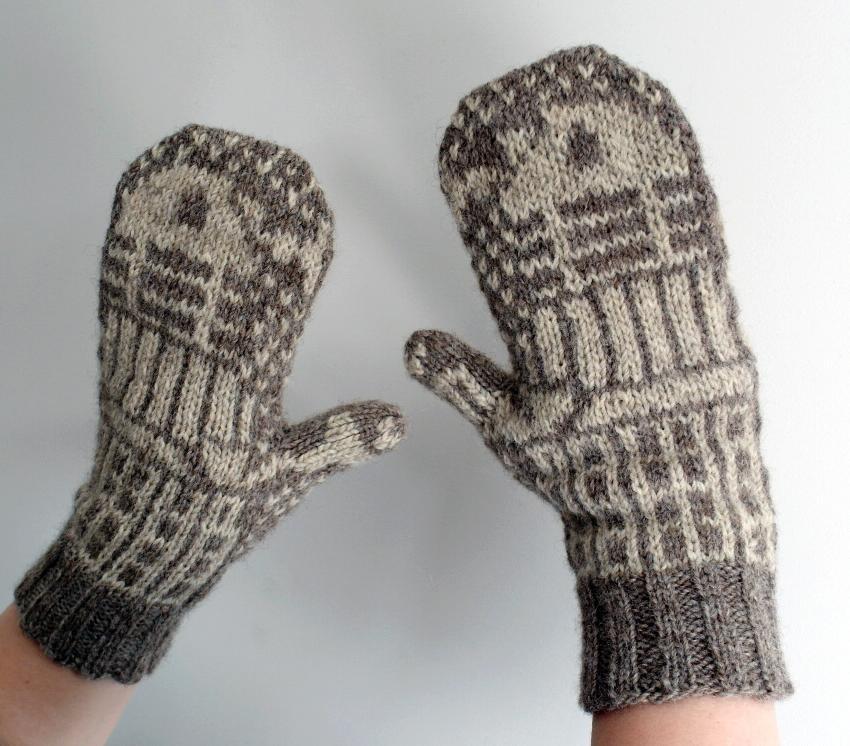 Photo via AmyvdLaar
1. Insulate! Mittens
Ever wondered why you see so many stranded colorwork mittens? It might be because those strands on the wrong side of the work, otherwise known as floats, add an extra layer of warmth. You'll love the stranded pattern on the other side of the mittens, too!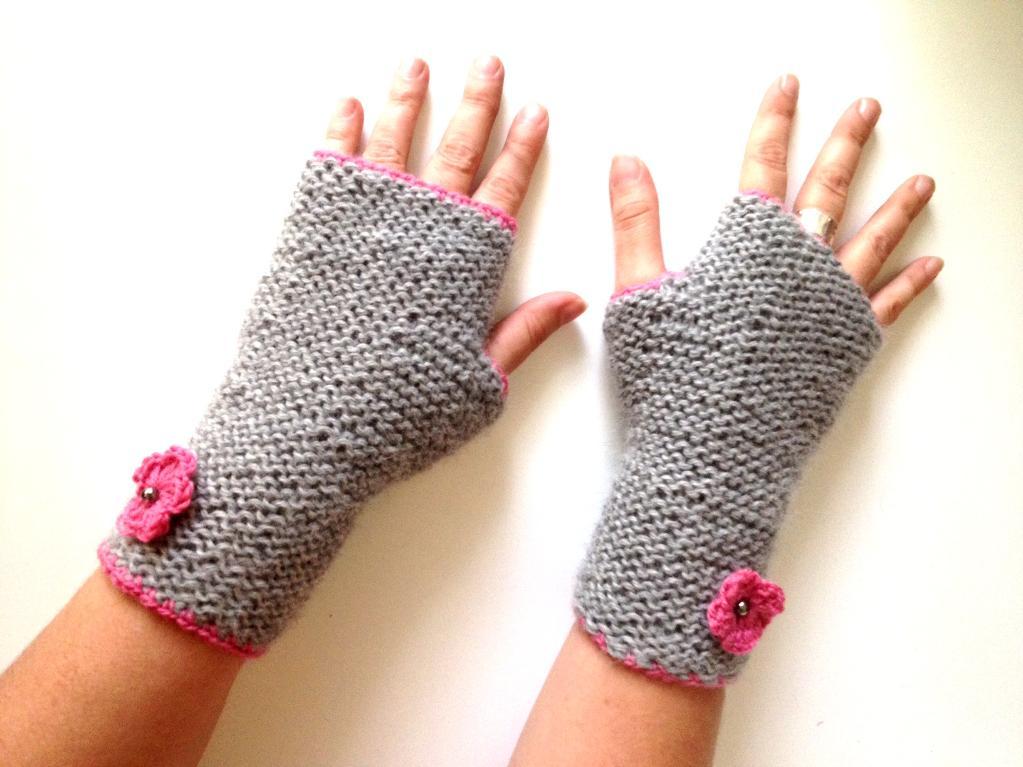 Photo via ClaraBeauty
2. Simple Mittens
The fingerless mitts are often the most popular of all mittens since they're so easy to knit. Knit up to the fingers, bind off and you're finished! There's often minimal shaping involved, too. These simple mittens would make a great quick knit — or a great project for first-time mitten knitters.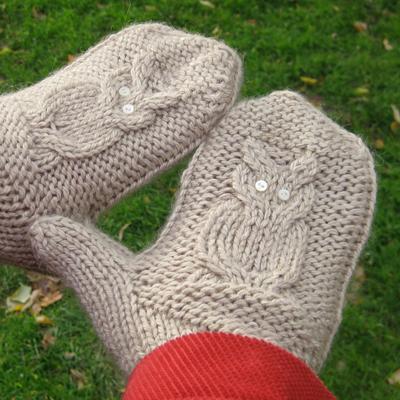 Photo via Kate Gagnon Osborn & Courtney Kelley
3. Give a Hoot
Use basic cables to create a fun little owl on the top of your mittens. We love the tiny shell buttons on the owl's eyes, but you could also embroider the eyes with scrap yarn.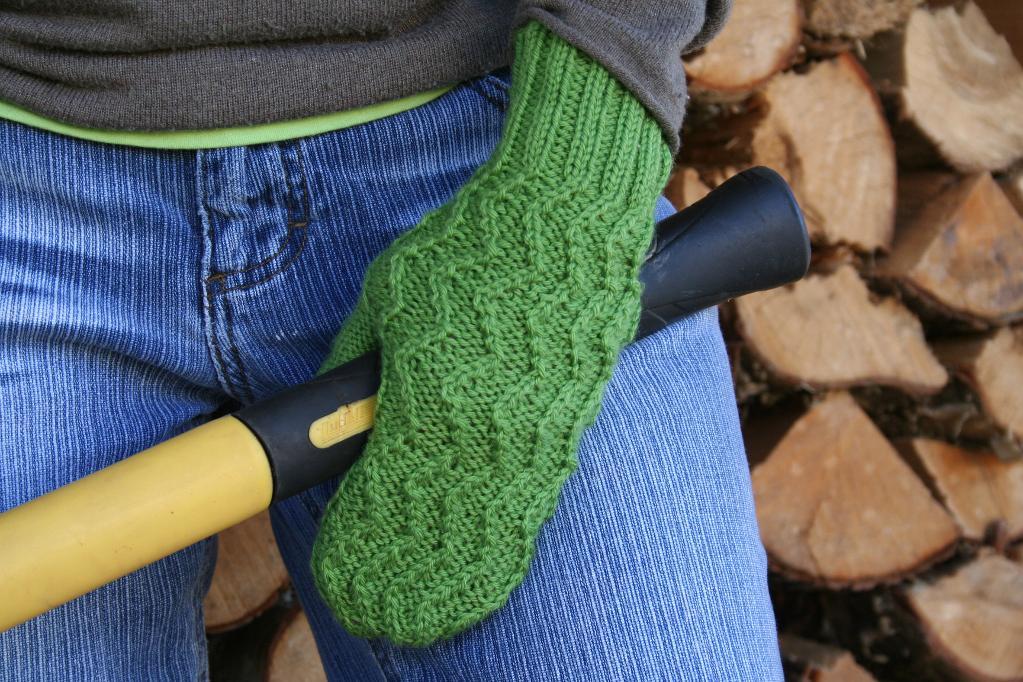 Photo via Amanda Lilley
4. Zig Zag Mittens
Plain stockinette mittens are nice since they're easy, but you can add some texture without much effort. These mittens feature a cool zigzag stitch that will add as much warmth as they do visual interest.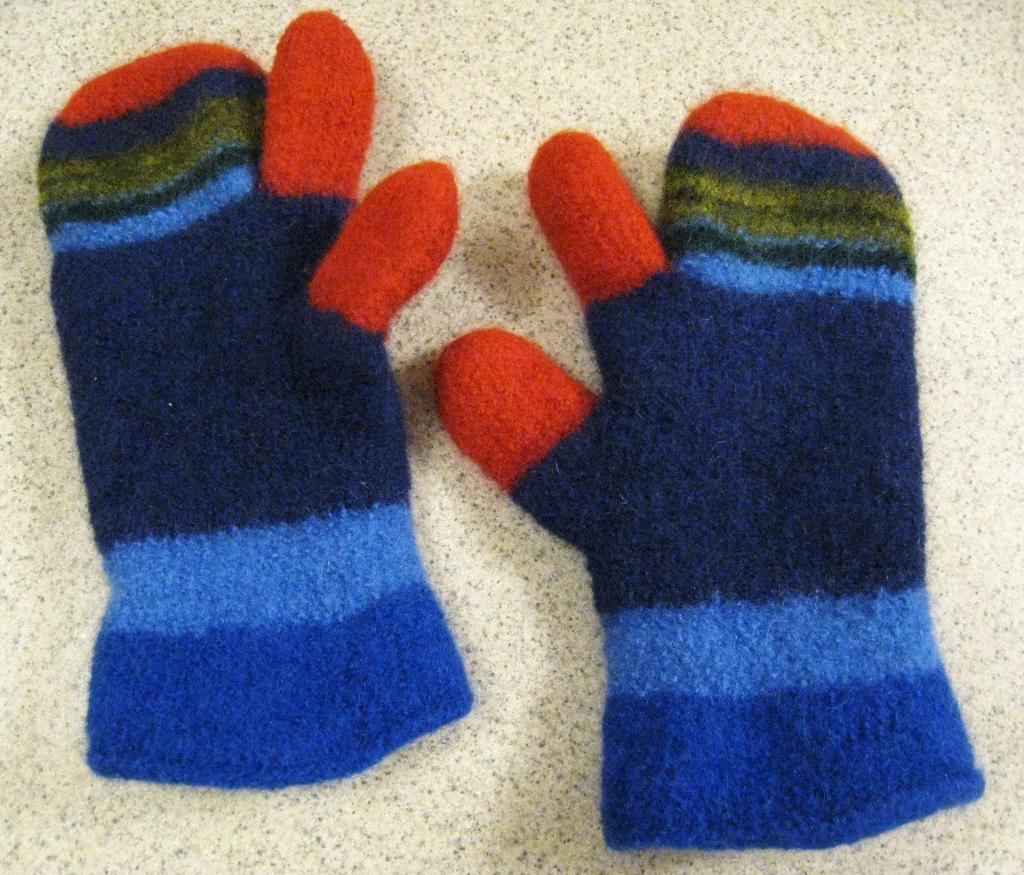 Photo via Cathy Kean CKGF
5. One Fingered Felted Mitten
The main reason most people avoid mittens is because they don't allow individual movement of your fingers. Even opening door knobs can be a little tricky when you are wearing mittens! This pair solves that problem with an extra pointer finger built in. The gloves were first designed for a Christmas tree farmer to allow extra movement, but anyone who's not a fan of the usual mittens will love them.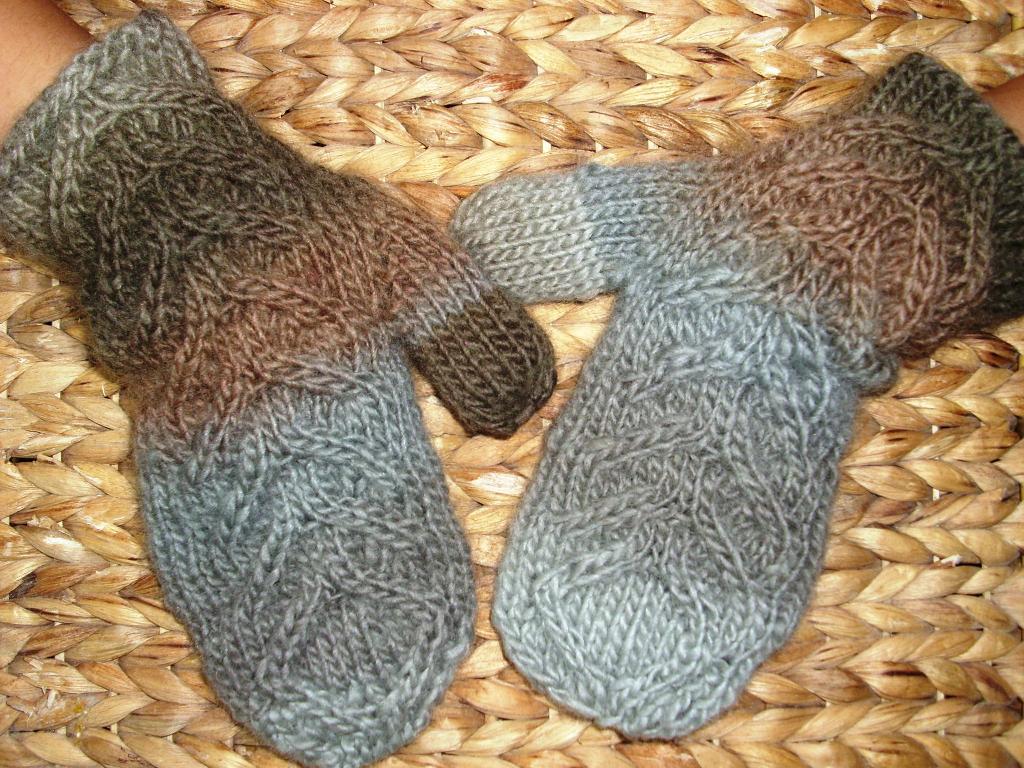 Photo via mollyrivera
6. Poplar Mittens
I love the gradient color change of the yarn used to knit these mittens. If you can't find a variegated yarn that you like, you could get the same ombré effect by using different hues of the same color family, changing colors every few inches or so.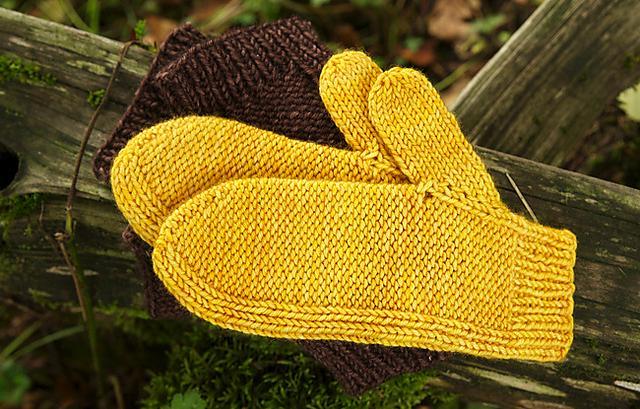 Photo via Tin Can Knits
7. Maize
These mittens are sized to fit anyone from a toddler to an adult. There are three different adult sizes, so you can measure and customize them to fit you or the recipient perfectly. Choose from traditional mittens or fingerless mittens for milder temperatures.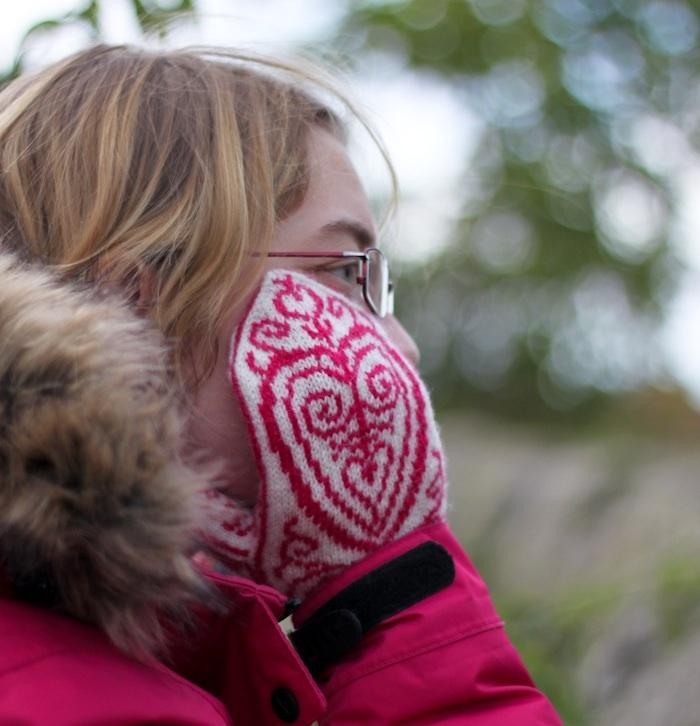 Photo via Emmy Petersson
8. Freja
We couldn't resist including another stranded colorwork mitten! This gorgeous mitten is inspired by Freja, the Nordic goddess of love and fertility. There are smaller hearts on the flip side, too. The red and white colors are the most obvious to choose, but of course you can try other color combos, too.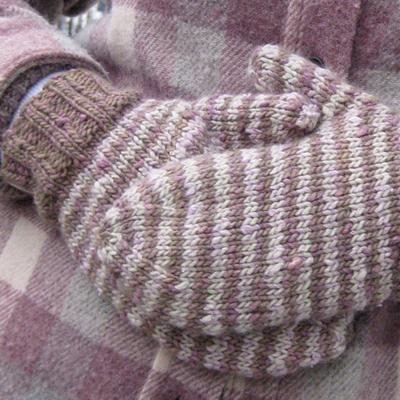 Photo via Kate Gagnon Osborn & Courtney Kelley
9. Lychee
Time to practice those color changes! If you're not digging the stripes, how about a solid or variegated yarn instead? This is a basic pattern that you can get creative with.