One of my favorite ways to use the magic loop is when I'm knitting socks. You can use the magic loop to knit socks both toe-up and cuff-down, but the way you cast on for each one is just a little different. For cuff-down socks, the cast-on is an open cast-on, which is a little easier than a closed cast-on.
When you're ready to try magic loop a try, check out these patterns.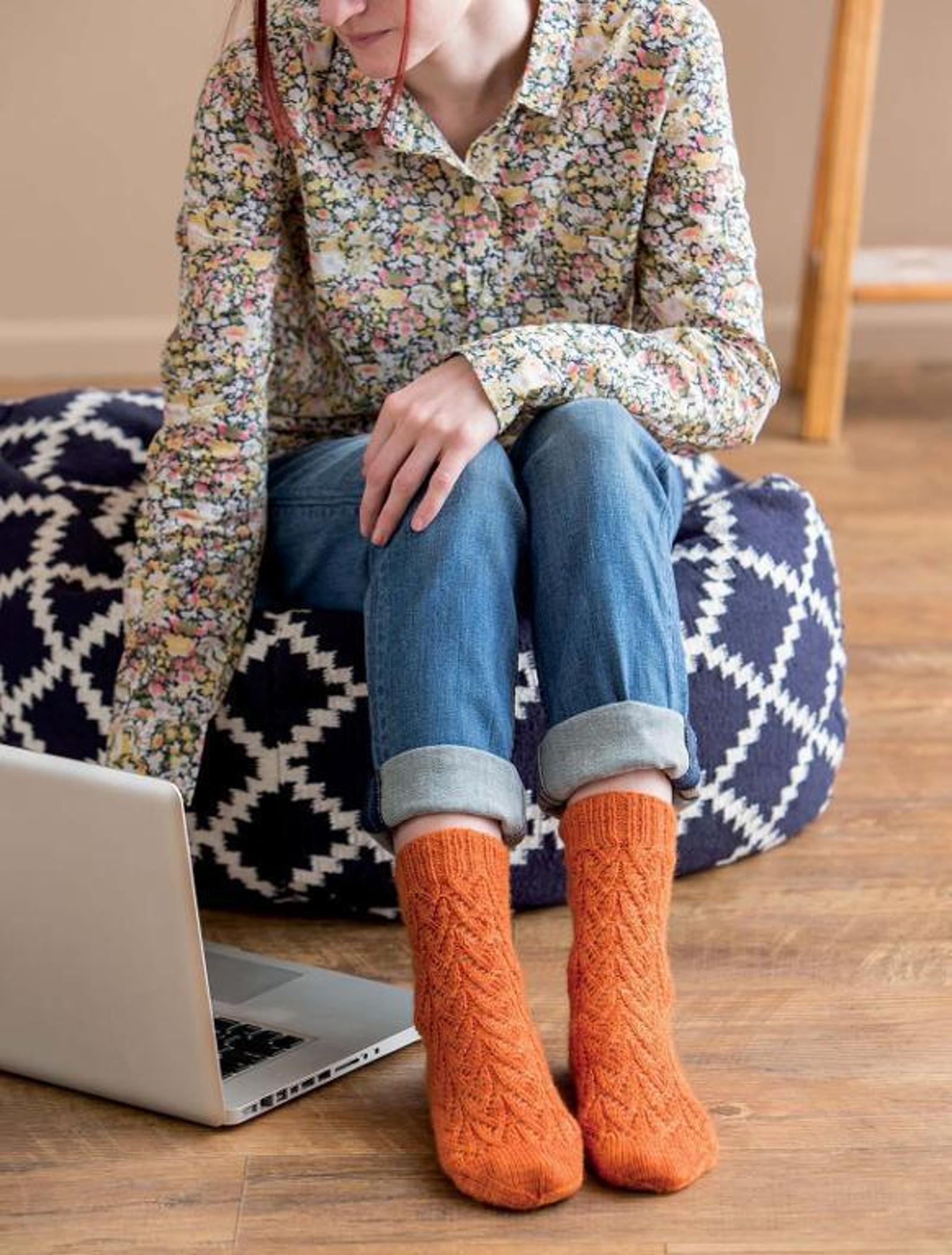 1. The Oh, Valencia! Sock
Craftsy instructor Kate Atherley knows a thing or two about getting a great fit for your socks, and she's kindly sharing this pattern from her book Custom Socks: Knit to Fit Your Feet. If you stitch this pattern and love it, check out the other patterns in her book.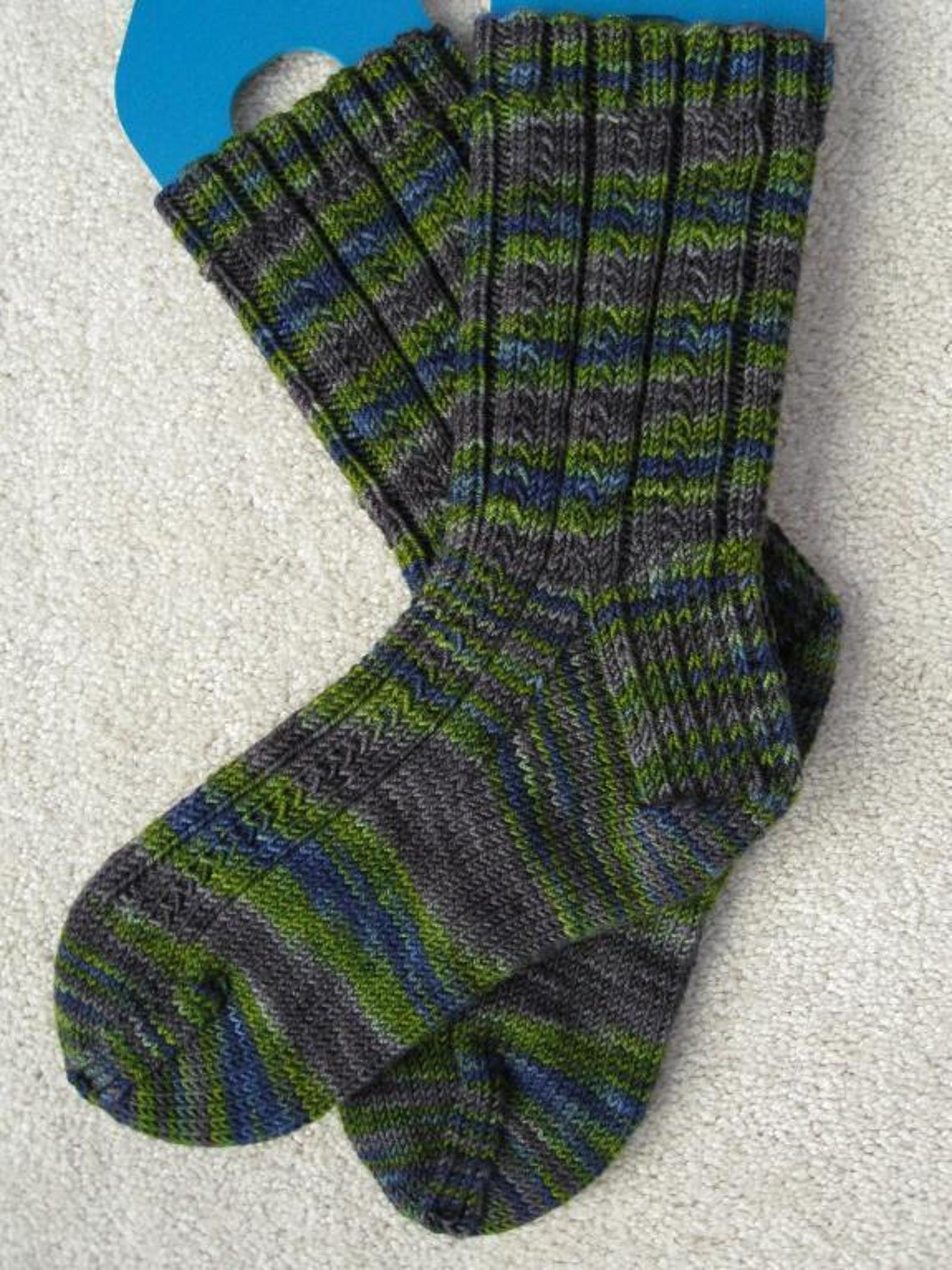 Photo via Mushroom Knits
2. Simple Skyp Socks
I've stitched these socks a couple of times. It's a great pattern because while there is some interesting texture, it's easy to memorize the stitch pattern. It's especially easy when you're using magic loop, since you don't have to shuffle from one double-pointed needle to another.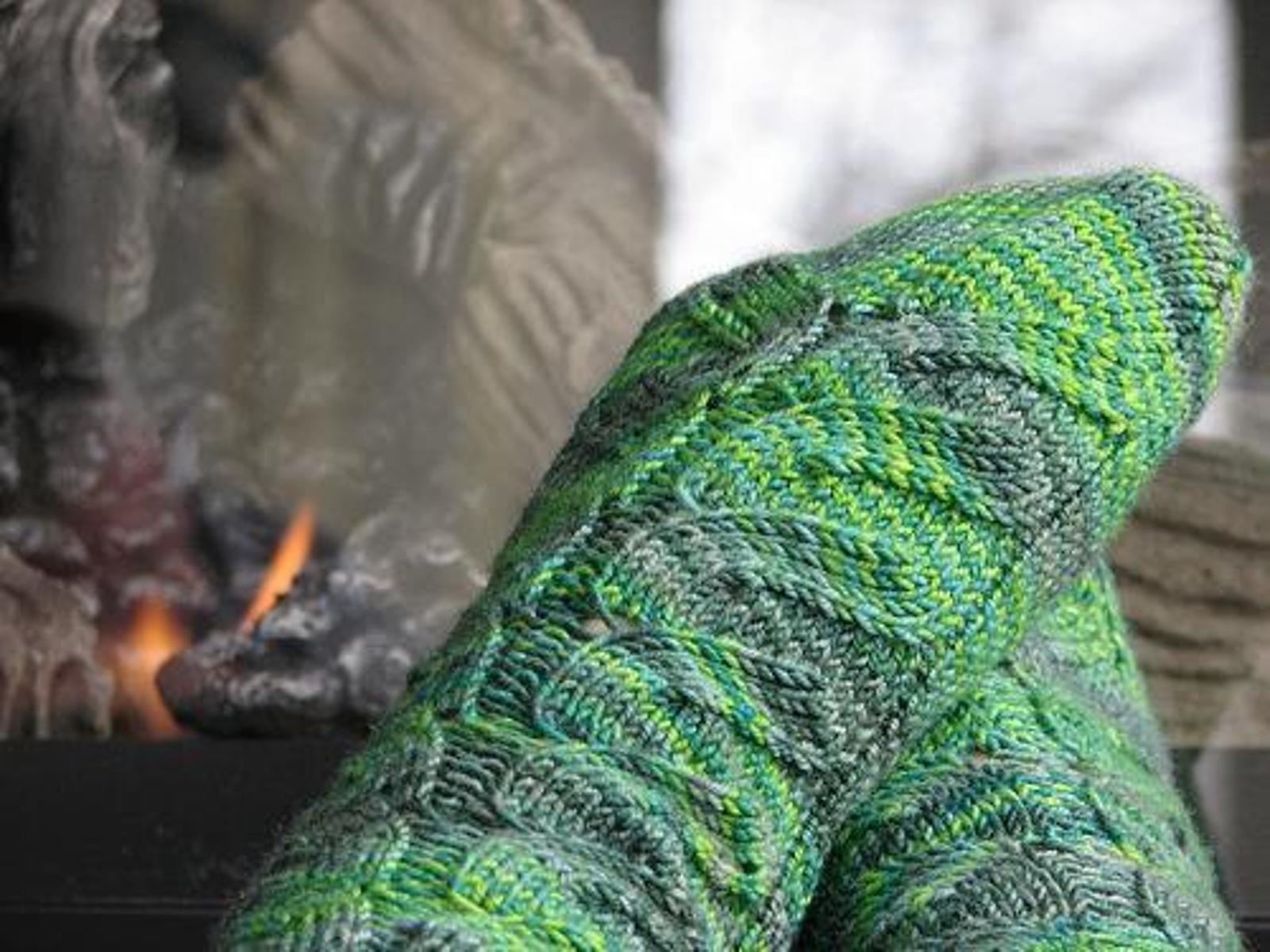 Photo via Gidget's Stitches
3. Tadpole Socks
I knit these socks for my mom one year as a Christmas present, and I was tempted to keep them for myself! The pattern is charted, and it's super fun to stitch. You'll memorize the pattern after a couple of repeats, so don't be intimidated by all the twists and turns.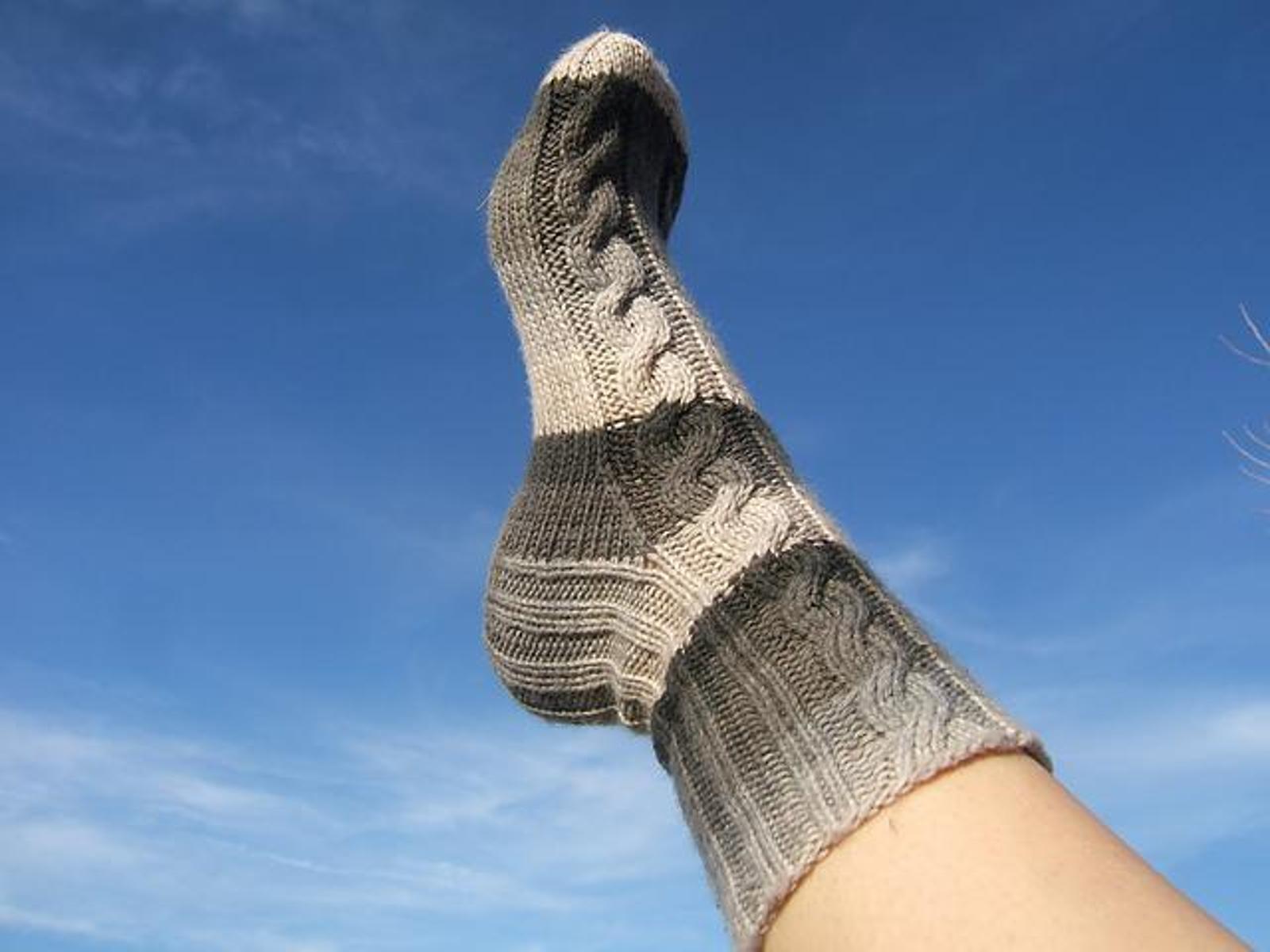 Photo via Sara Elizabeth Knitting
4. Eirene Socks
When a simple sock just won't do, add a cable! You'll start cabling in magic loop right away, working that cable all the way down to the toe. Thanks to magic loop, your cable will never be divided among two needles.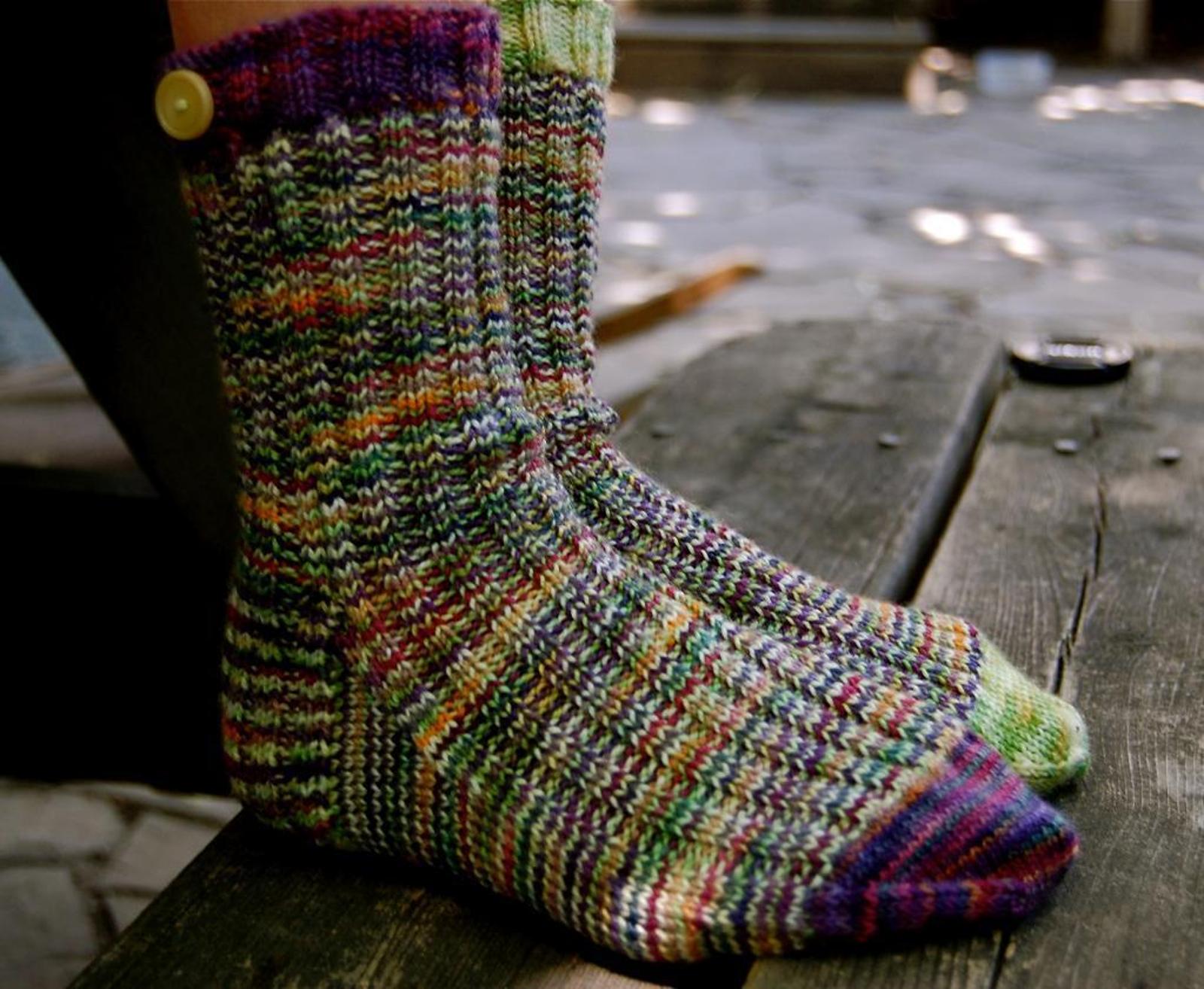 Photo via Joey's House
5. A Study in Scraps: Sock #1
Grab all your sock yarn scraps to stitch up this fun pattern. This pair of socks uses two colors of scraps, but you can incorporate as many as you need to in order to bust your own stash.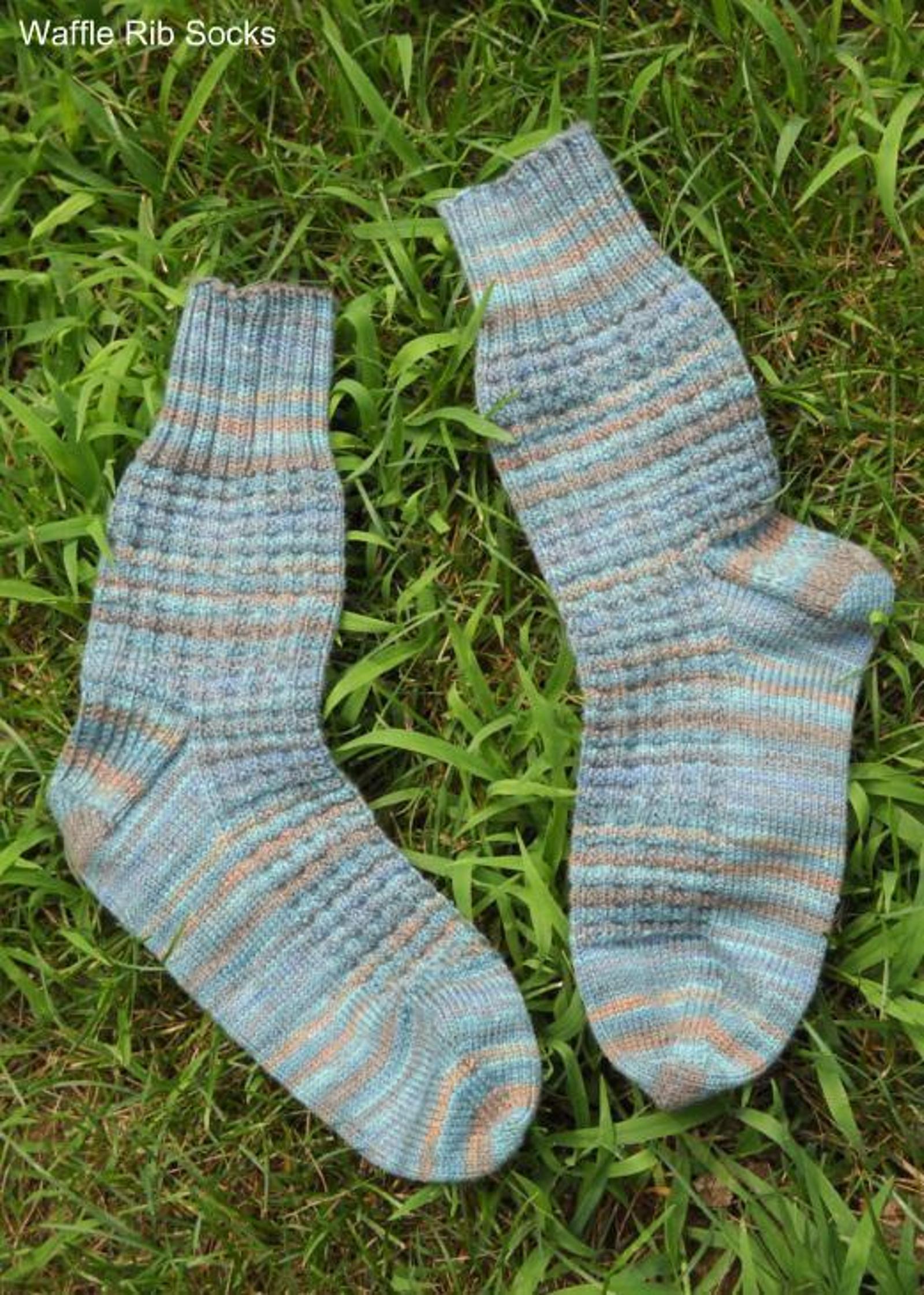 Photo via patchworkcat
6. Waffle Rib Socks
This is another example of a sock pattern with lovely texture that's easy to memorize. The waffle stitch also gives these socks a cozy texture. I made these socks for my husband many times, and I used magic loop every time!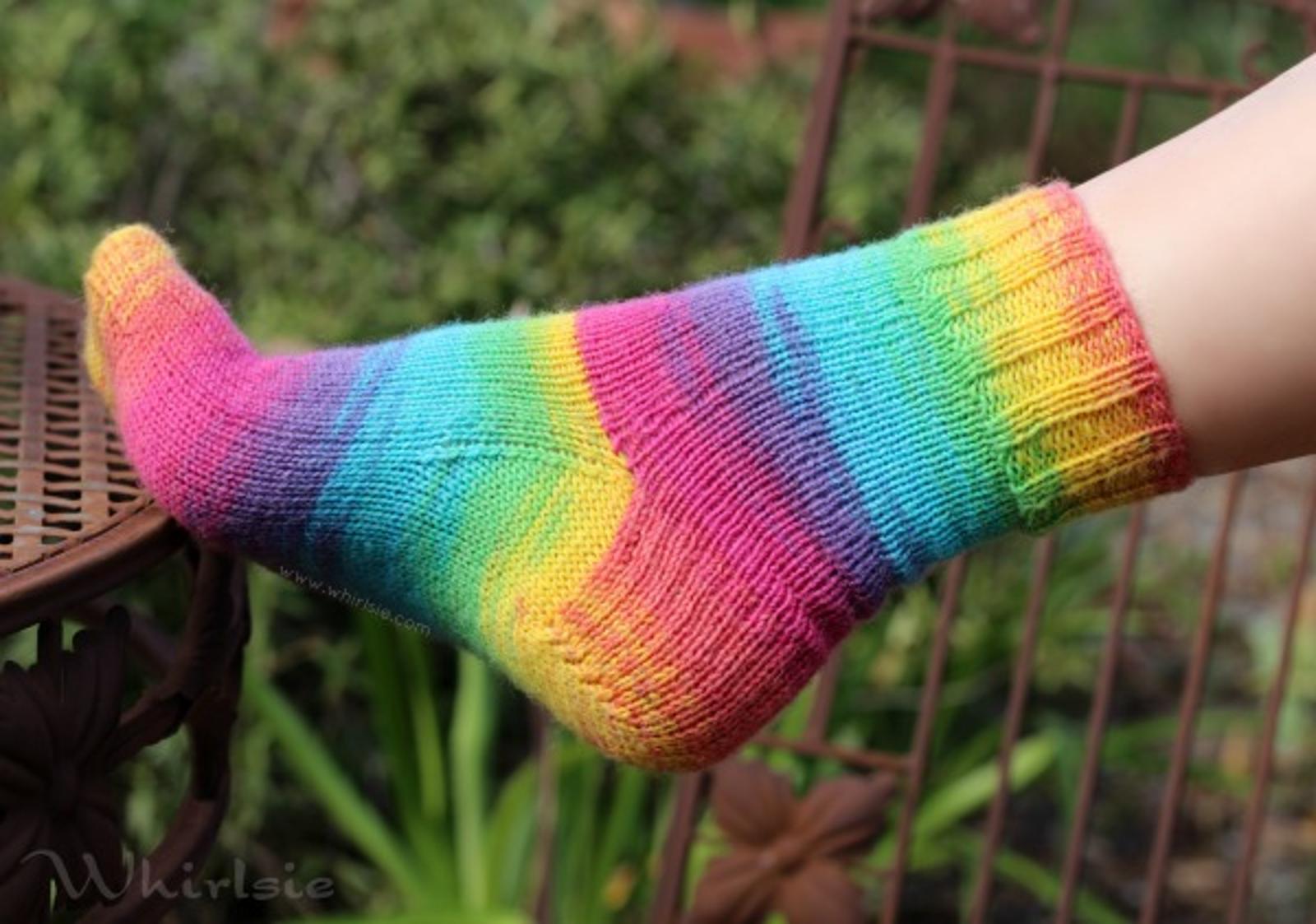 Photo via Whirlsie's Designs
7. Whirlsie's Vanilla Socks
First time knitting a sock? No problem! This pattern breaks every thing down into small, digestible pieces so that you don't feel overwhelmed. The pattern is ideal for magic loop, too — in fact, it was designed to teach knitters the technique.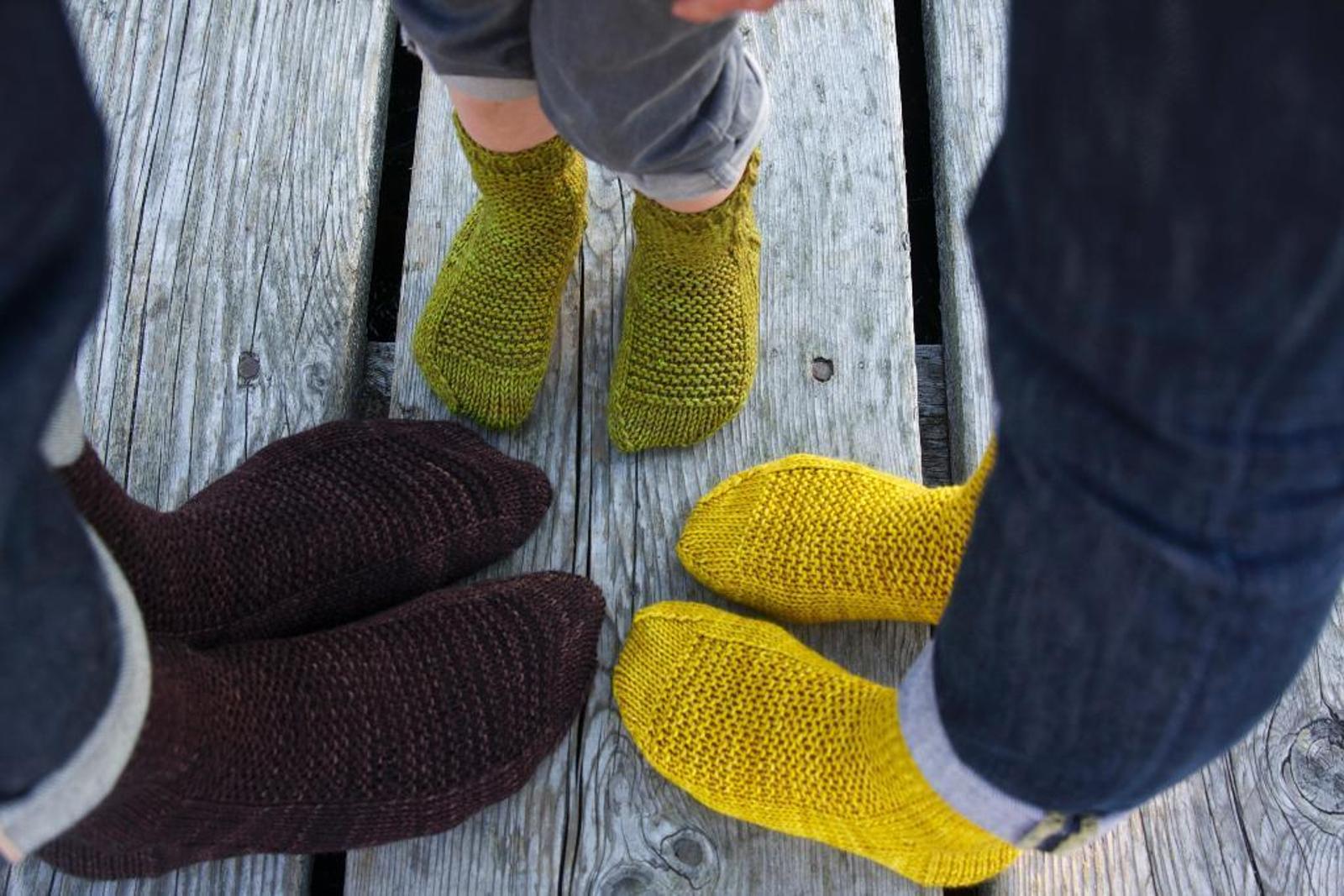 Photo via Tin Can Knits
8. Rye
This sock pattern comes in six sizes, so you can make a pair for everyone in the family. The yarn is DK-weight, not fingering, so the socks work up faster than other sock patterns that use traditional sock yarn.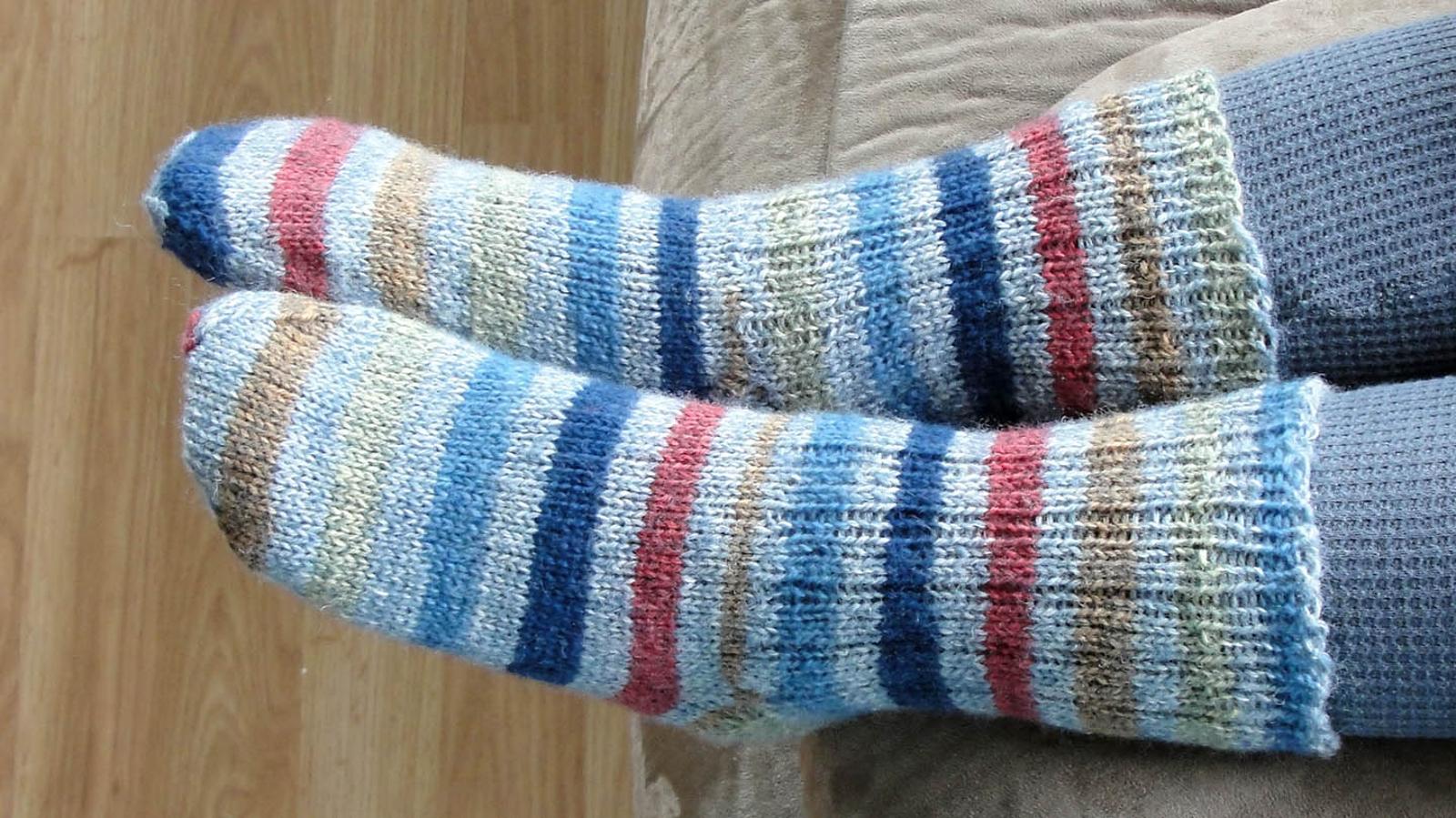 Photo via My Secret Wish on Craftsy
9. Just Plain Socks
Nothing fancy or crazy to see here! These socks were designed with beginner sock knitters in mind. Work your way through them once — using magic loop, of course! — and then make dozens of pairs to experiment with different stitch designs, yarns and anything else you want to try.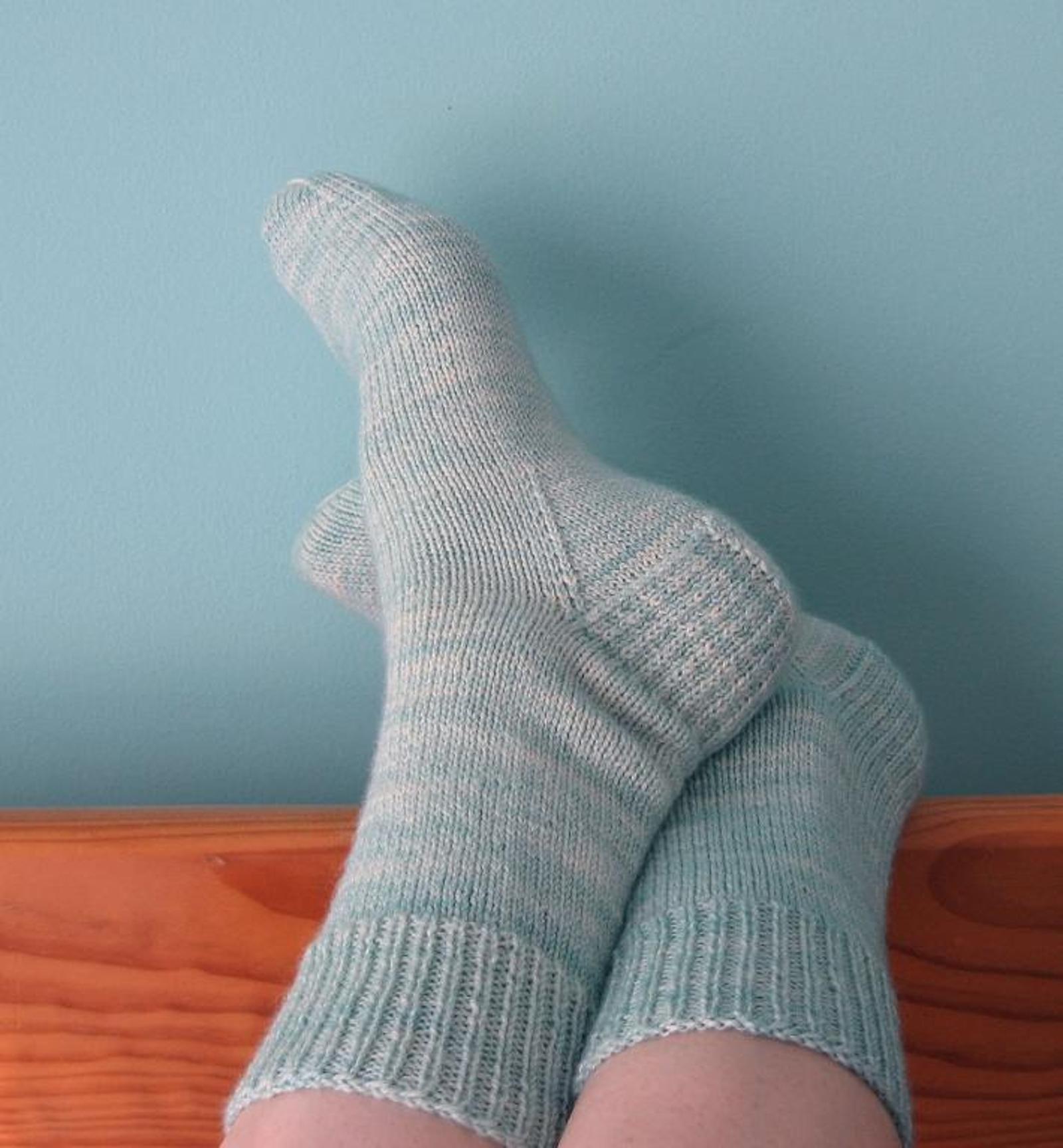 Photo via KBJ Designs
10. Very Vanilla Socks
If you're looking for a basic sock pattern that you can crank out while you watch a movie, you've found the right pattern! These cuff-down socks have a traditional heel, but feel free to change that up if you want something just a little different.
When you're knitting magic loop socks, do you prefer a pattern that's super textured, or one that's more basic? Let's talk socks in the comments!