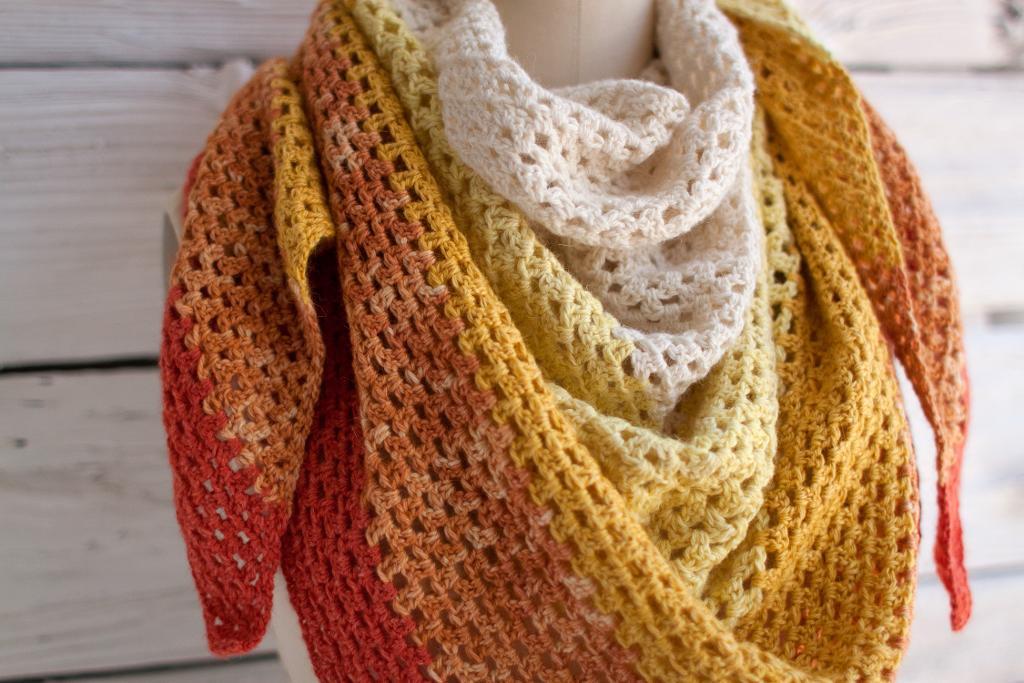 Crochet shawls are the perfect project for any season: wear 'em on top of a sweater for style and warmth, or stitch up a lacy pattern to drape over a summer dress. Pick your favorite pattern below and make your new go-to accessory.
Good to Know: If you're also a knitter, check out our roundup of free shawl knitting patterns.
1. Refracted Lace Shawl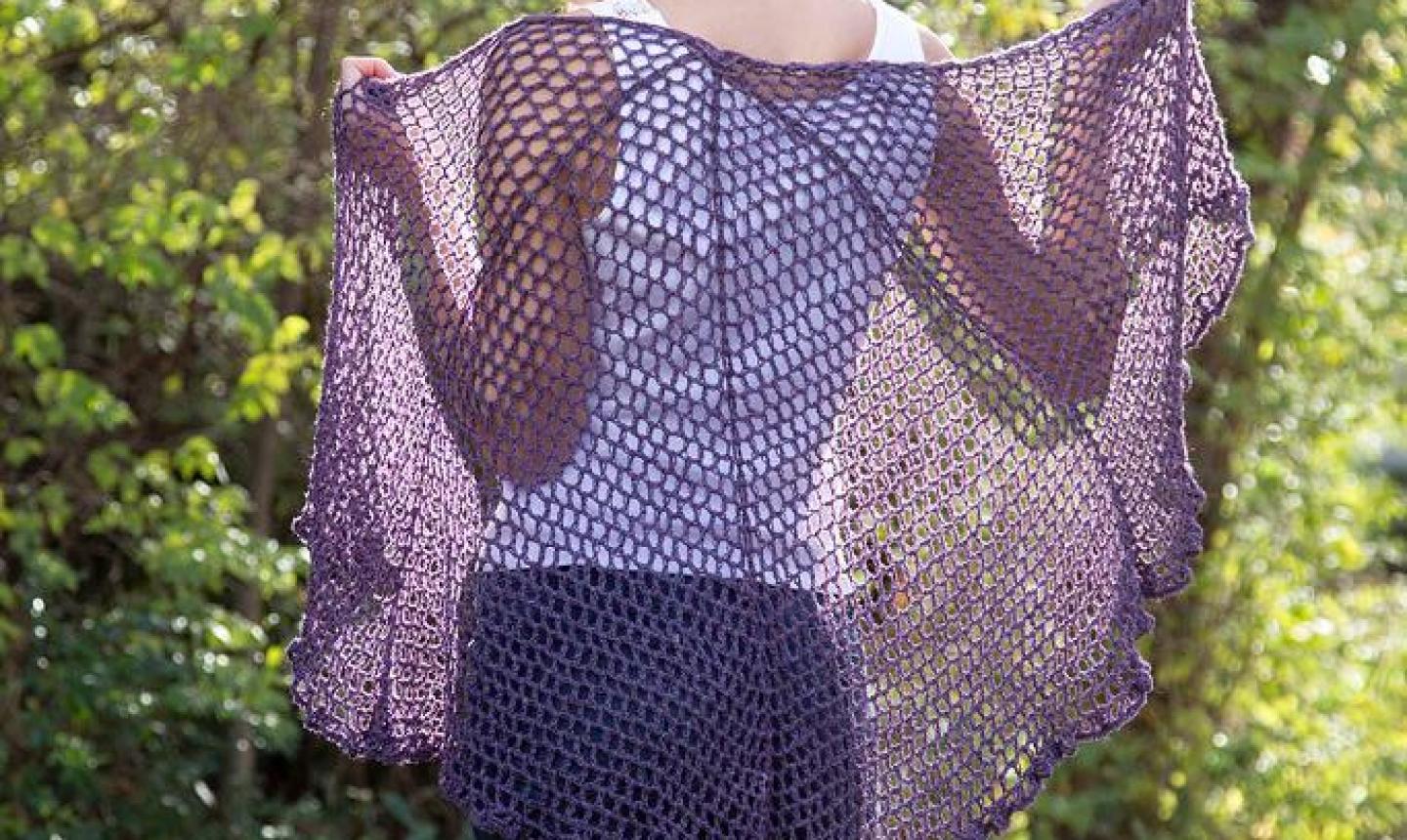 Sport an airy shawl with a beautiful drape as you work this impressive (but easy!) shawl made with artful post stitches.
GET THE PATTERN
2. Flowering Herb Shawlette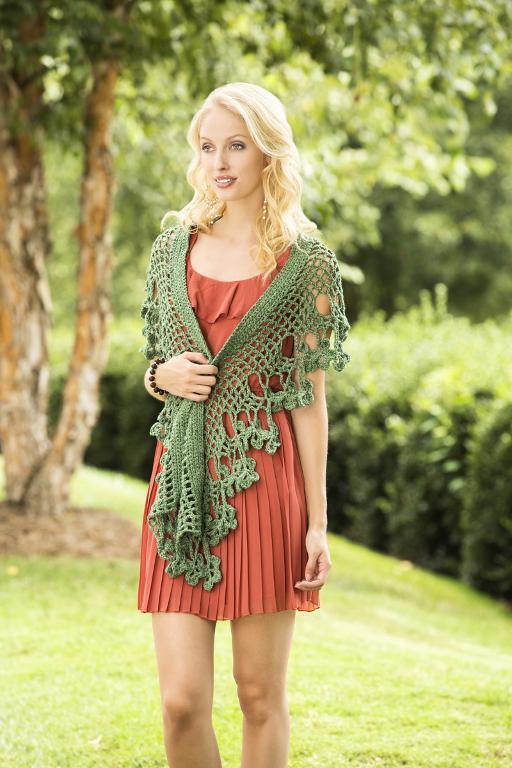 The fringe-style flowers on this lovely simple shawlette add a natural, organic flair that makes it a perfect accessory for spring or summer. The crochet pattern uses basic crochet stitches like single crochet and double crochet worked in worsted weight yarn, making this an easy pattern to play with.
GET THE PATTERN
3. Ombré Granny Stripe Crochet Shawl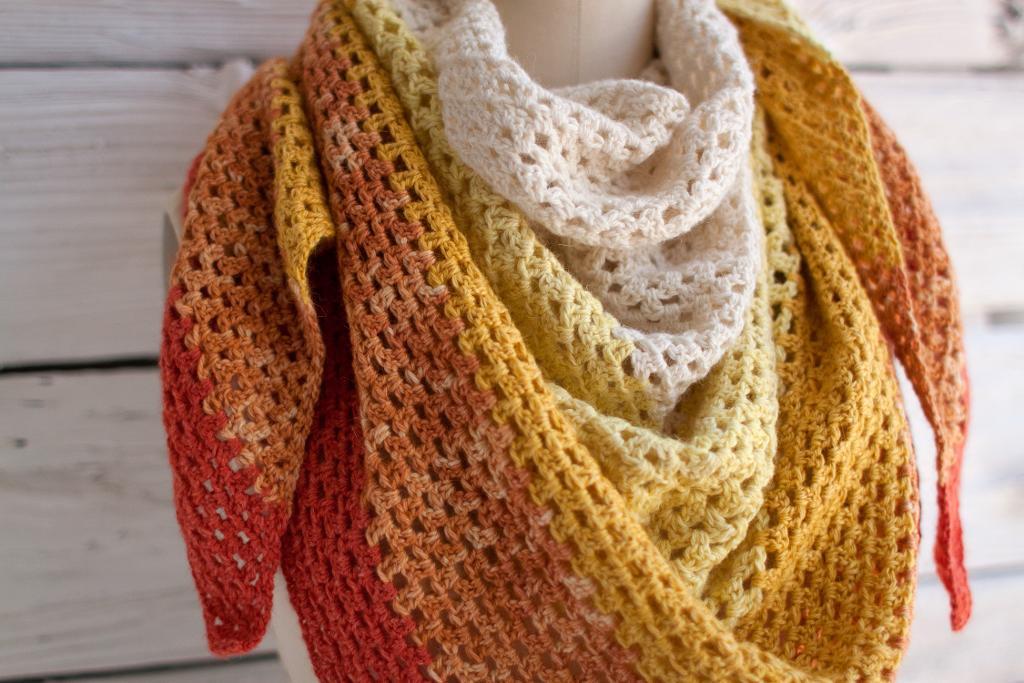 This shawl is inspired by a classic crochet motif: the granny square. It's simple to work up, though the pattern is easiest to understand if you know how to read a crochet chart.
GET THE PATTERN
4. Pineapple Crochet Shawl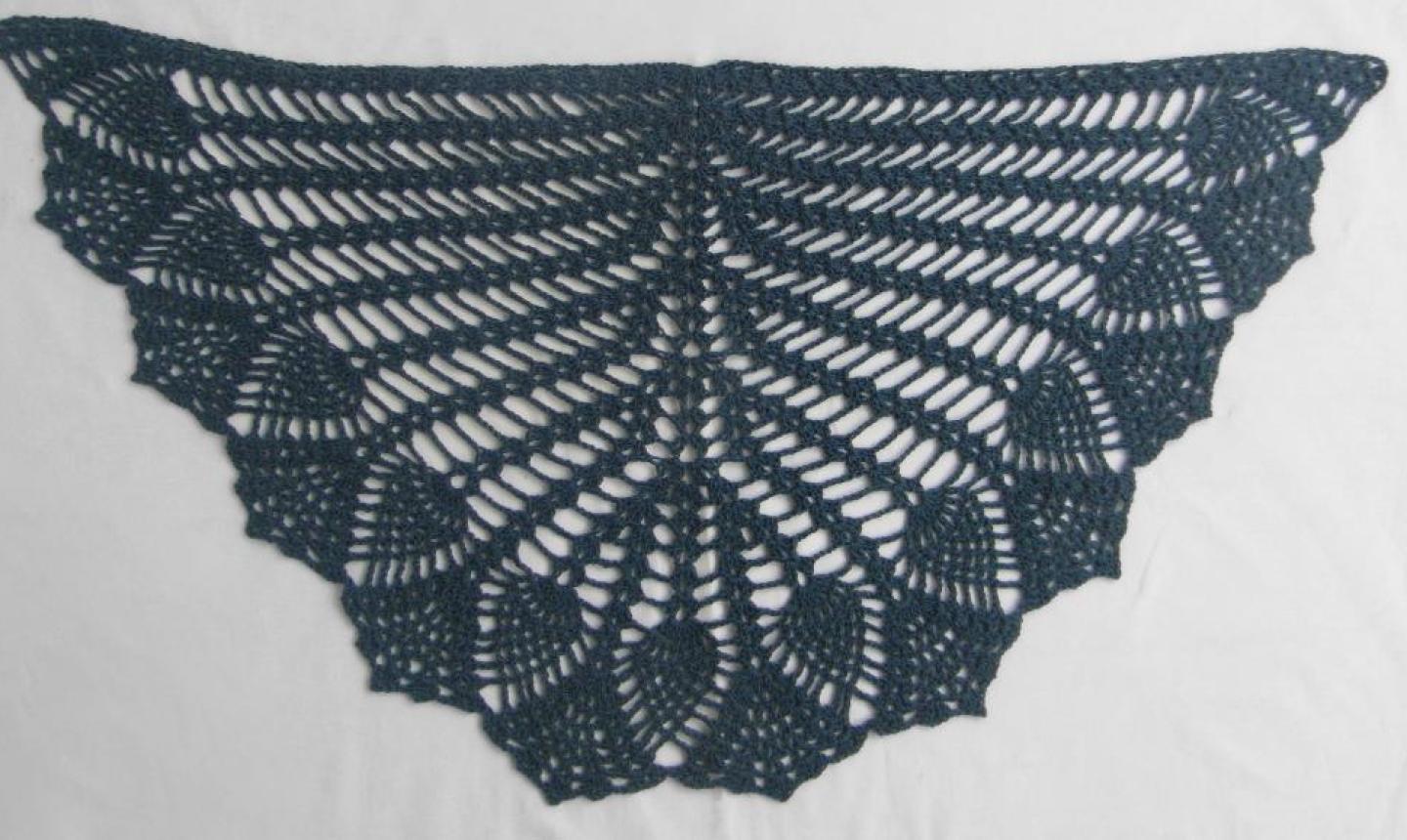 The pineapple stitch has been around since the earliest days of crochet, but this shawl brings it into the modern era with a cool design you'll love to wear for any season. The pattern uses sport-weight yarn, but you can sub in any heavier skein instead.
GET THE PATTERN
5. Lacy Arches Stole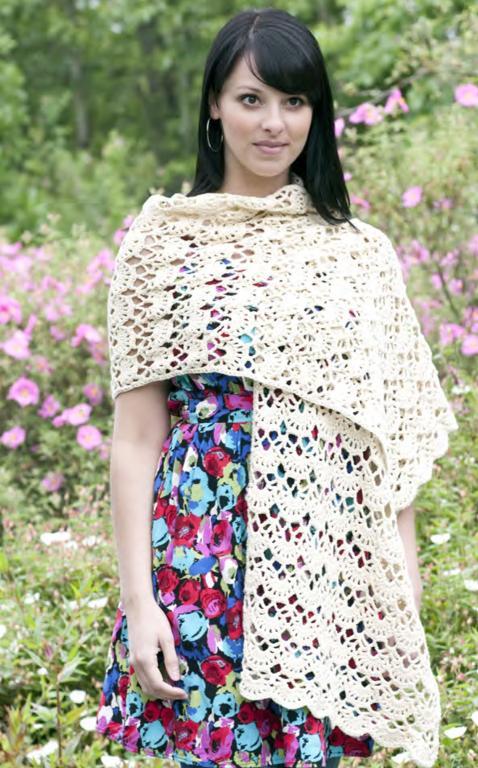 This rectangular lacy shawl screams "classic." Stick with a white palette for the traditional and elegant look, or change it up with different colors to make it your own.
GET THE PATTERN
6. Leaflines Shawlette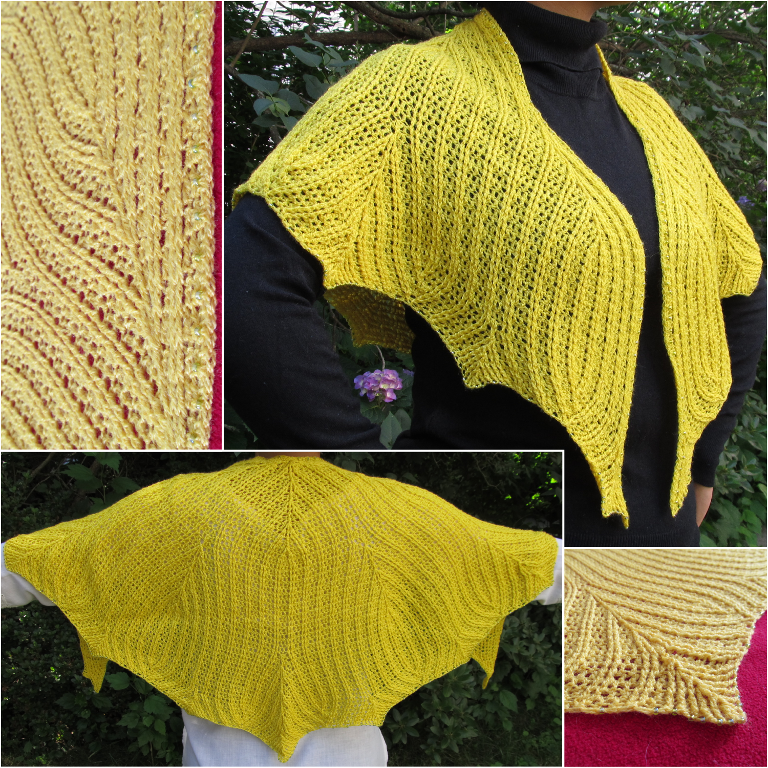 This gorgeous shawl is perfect for intermediate-to-advanced crocheters. It comes together using unique cabling techniques with front and back post stitches to create a vein-like pattern that looks just like leaves.
GET THE PATTERN
7. Three Triangles Shawl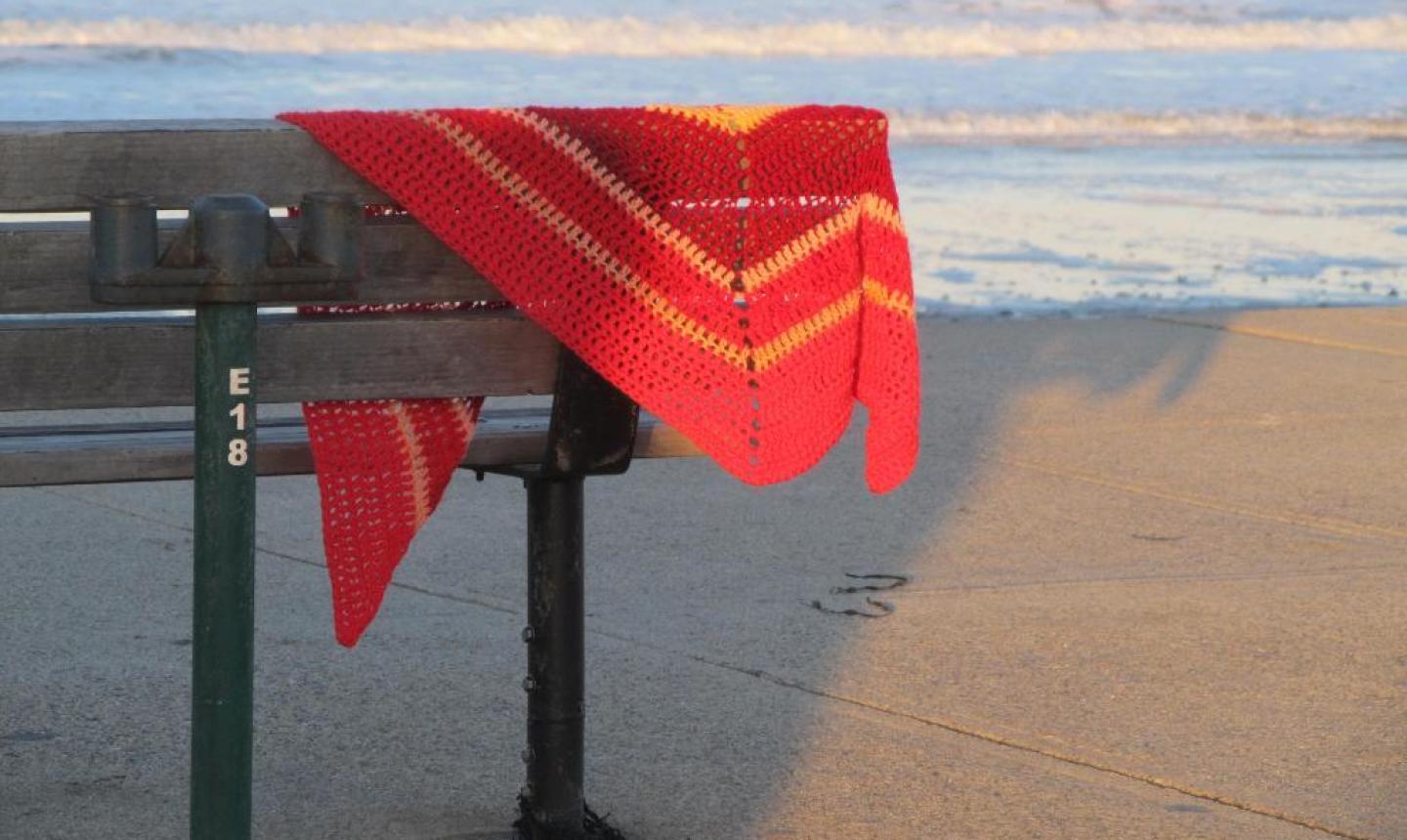 This is a very simple, top down shawl is shaped like a half hexagon — that is, three triangles. The pattern includes tips for customizing so you can make the shawl to match your style.
GET THE PATTERN
8. Boho Triangle Shawl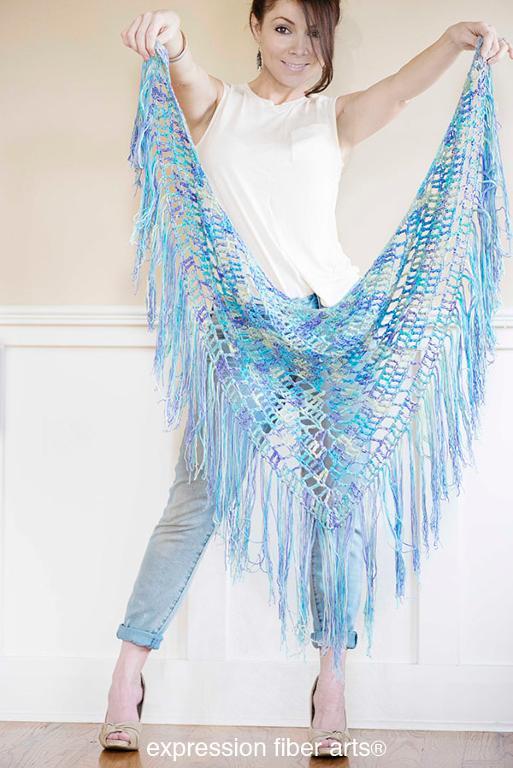 Flowy, sexy, casual. This shawl's got it all! The long fringe turns a basic lacy crochet scarf into a chic work of art, perfect to bring along to summer music festivals.
GET THE PATTERN