Crochet shawls are perfect for any season. They can be added on top of winter wear for warmth as well as a stylish layered look. In the hot months of the year, a wrap can be a great way to keep your bare shoulders cozy when the sun goes down.
Handmade wraps come in styles from casual everyday wear to elegant event fashion. Plus, shawls are always fun to crochet! They come in great shapes (circles, triangles, rectangles) and can be worked in any number of different stitch patterns to keep crafting interesting.
We've rounded up our favorite free crochet shawl patterns available right here on Craftsy.
Photo via The Blue Brick
1. Beaded Crochet Shawl
Lisa's Shawl is a really simple pattern for a classic triangle crochet shawl. What makes it interesting is that it incorporates beads for a little bit of shimmer and texture. The pattern comes with instructions for bead crochet, so don't be afraid to give it a try!
Photo via Universal Yarn
2. Refracted Lace Shawl
Sport an airy shawl with a beautiful drape as you work this impressive (but easy!) shawl made with artful post stitches.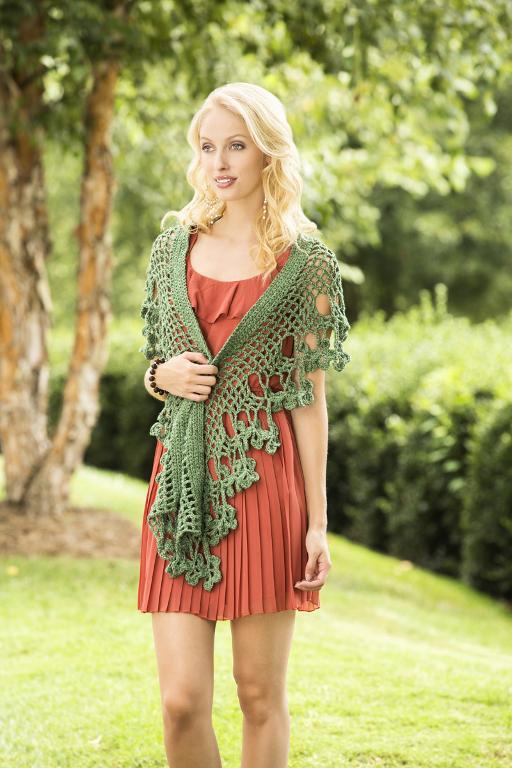 Photo via Universal Yarn
3. Flowering Herb Shawlette
The fringe-style flowers on this lovely simple shawlette add a natural, organic flair that makes it a perfect accessory for spring or summer. It looks great with dresses! The crochet pattern uses only basic crochet stitches worked in worsted weight yarn, making this an easy pattern to play with.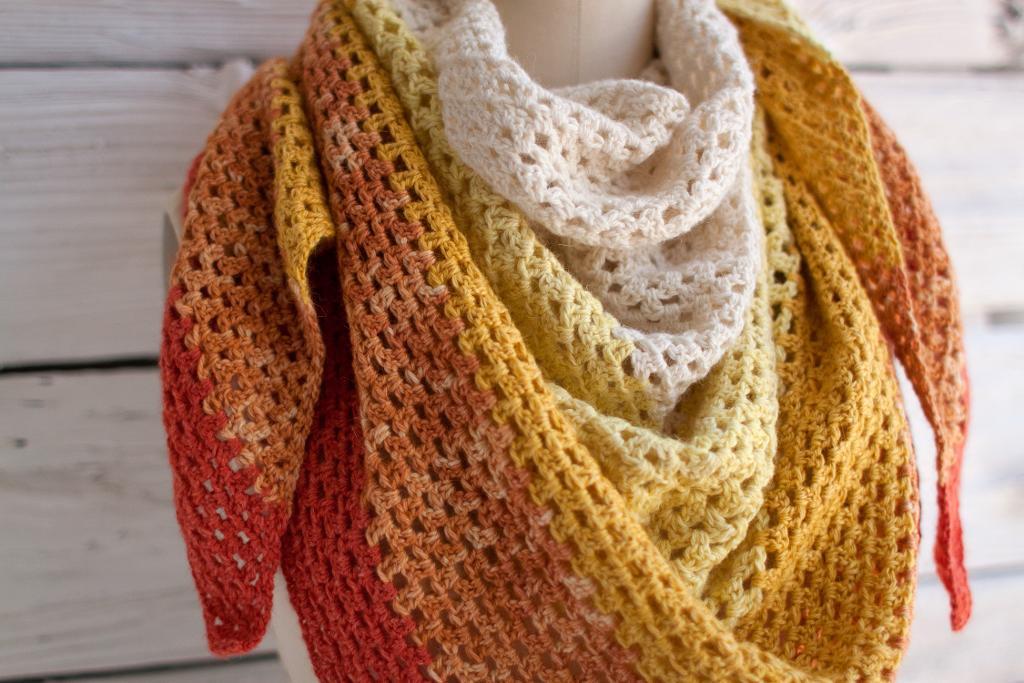 Photo via Fairmount Fibers
4. Ombré Granny Stripe Crochet Shawl
The Augusta Shawl is a crochet shawl inspired by the classic granny square. It's simple to work up although the pattern is easiest to understand if you know how to read a crochet chart. The yarn colors here are a terrific ombré influenced by the summer sun and autumn leaves.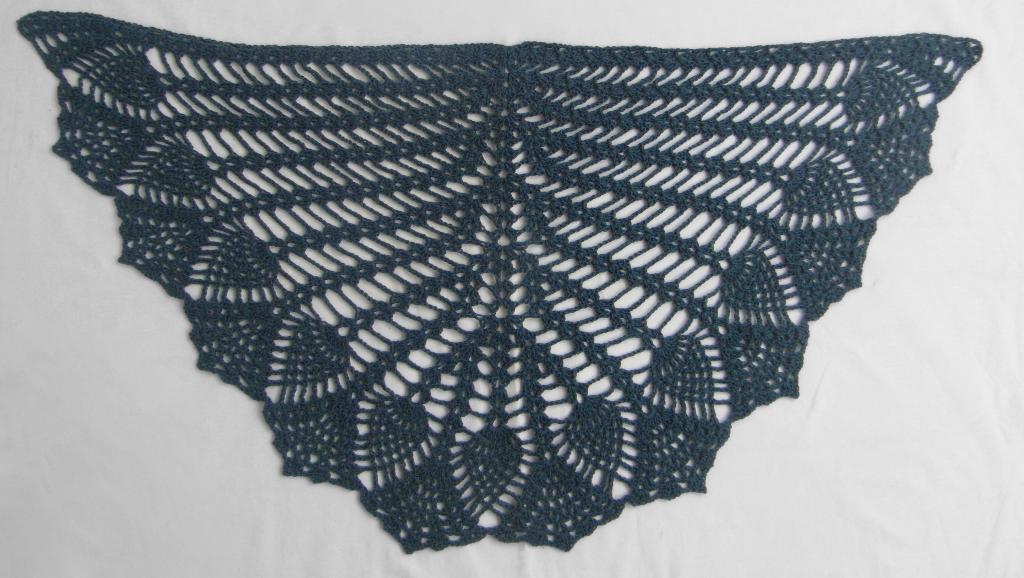 Photo via Bluprint member Cute and Kaboodle
5. Pineapple Crochet Shawl
The pineapple stitch is a great lace stitch that harkens back to the earliest days of crochet but has been brought into modern times with contemporary designs. This is a classic crochet crescent wrap that highlights the beauty of the pineapple crochet.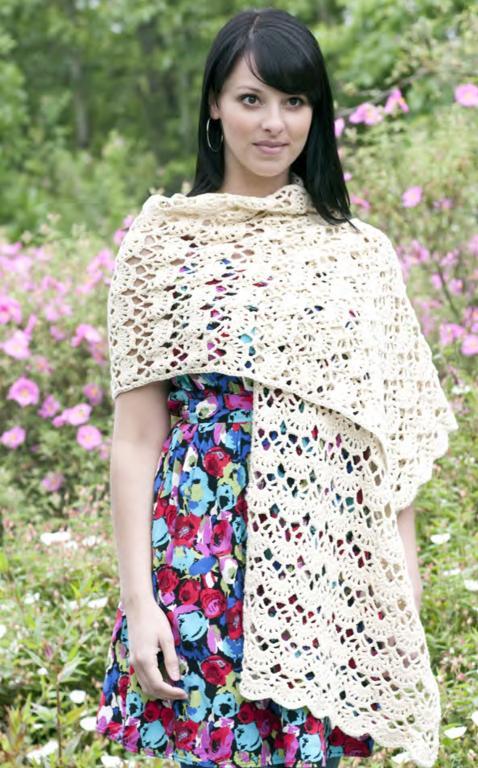 Photo via Cascade Yarns
6. Lacy Arches Stole
Another really traditional crochet shawl is the white crochet shawl, created in all shades from snow white to cream. The Lacy Arches Stole is a rectangular version of this everlasting design.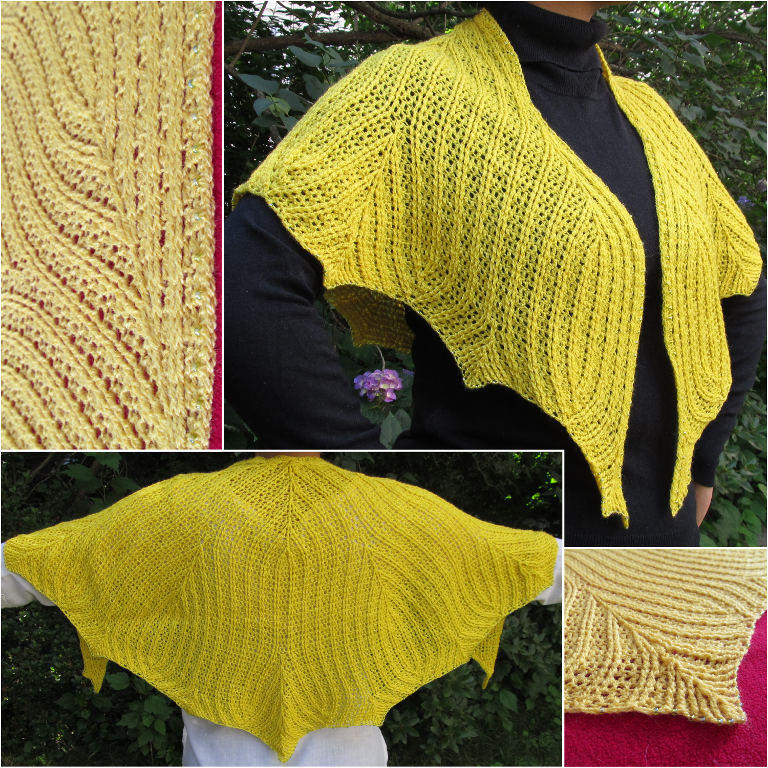 Photo via Aparna Rolfe
7. Leaflines Shawlette
Intermediate and advanced crocheters will enjoy trying out this free crochet shawlette pattern. It relies on unique cabling techniques with front and back post stitches to create a vein-like pattern that looks just like leaves. Crochet one in every color of the autumn leaves!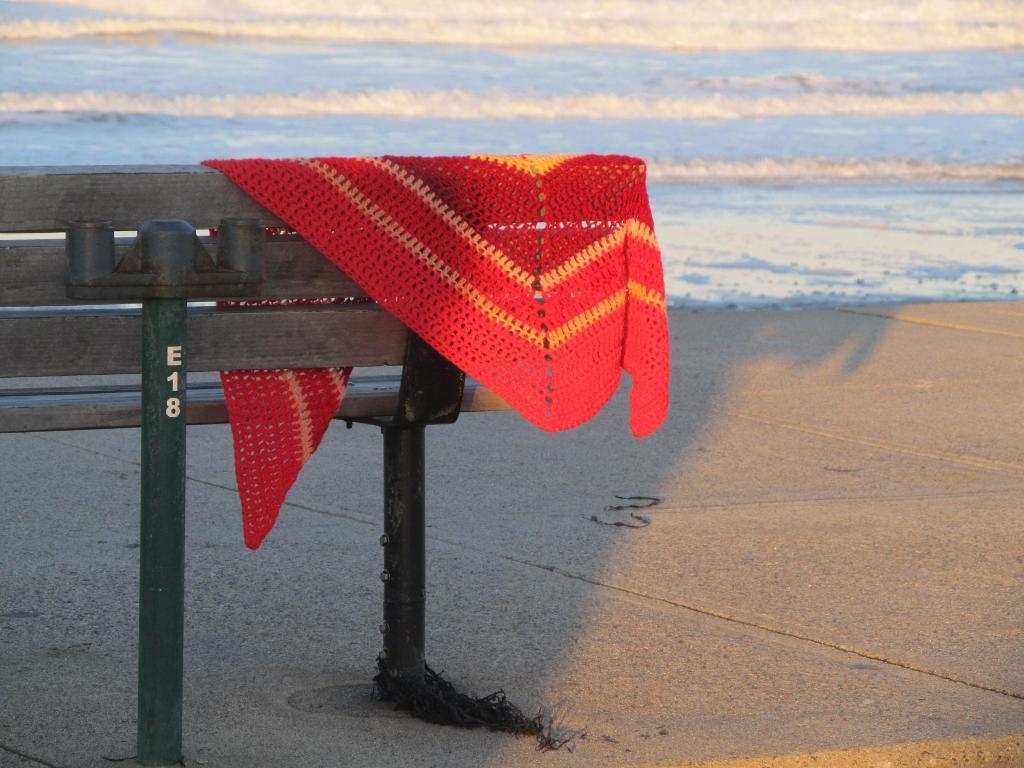 Photo via anastasiaknits
8. Three Triangles Crochet Shawl
Crochet designer Anastasia Knits explains, "This is a very simple, top down shawl, that is shaped like a half hexagon – or in other words: Three Triangles". She offers tips for customizing the pattern.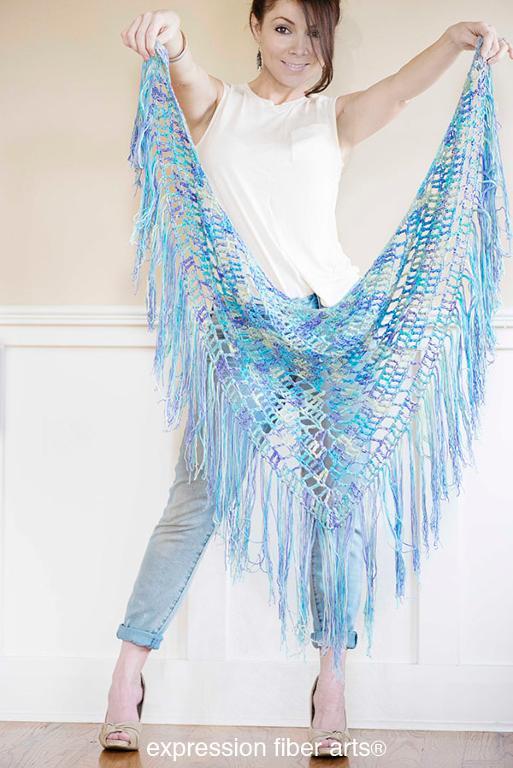 Photo via Chandi Agee
9. Boho Triangle Shawl
Long fringe turns a basic lacy crochet scarf into a boho chic work of art. This is the perfect shawl to take with you to summer music festivals for warding off the chill when the sun sets.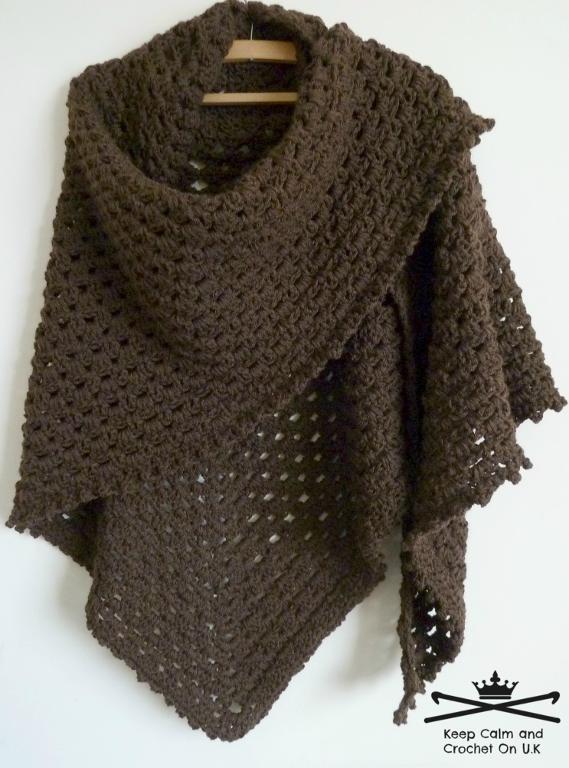 Photo via KCAC On U.K.
10. Crochet Prayer Shawl
This free crochet pattern was designed to be a prayer shawl. People crochet prayer shawls for churches, hospitals, charities and others in need, stitching inspirational thoughts of love and support into each row of the shawl.
Which of these fabulous free crochet shawl patterns will you stitch up first?