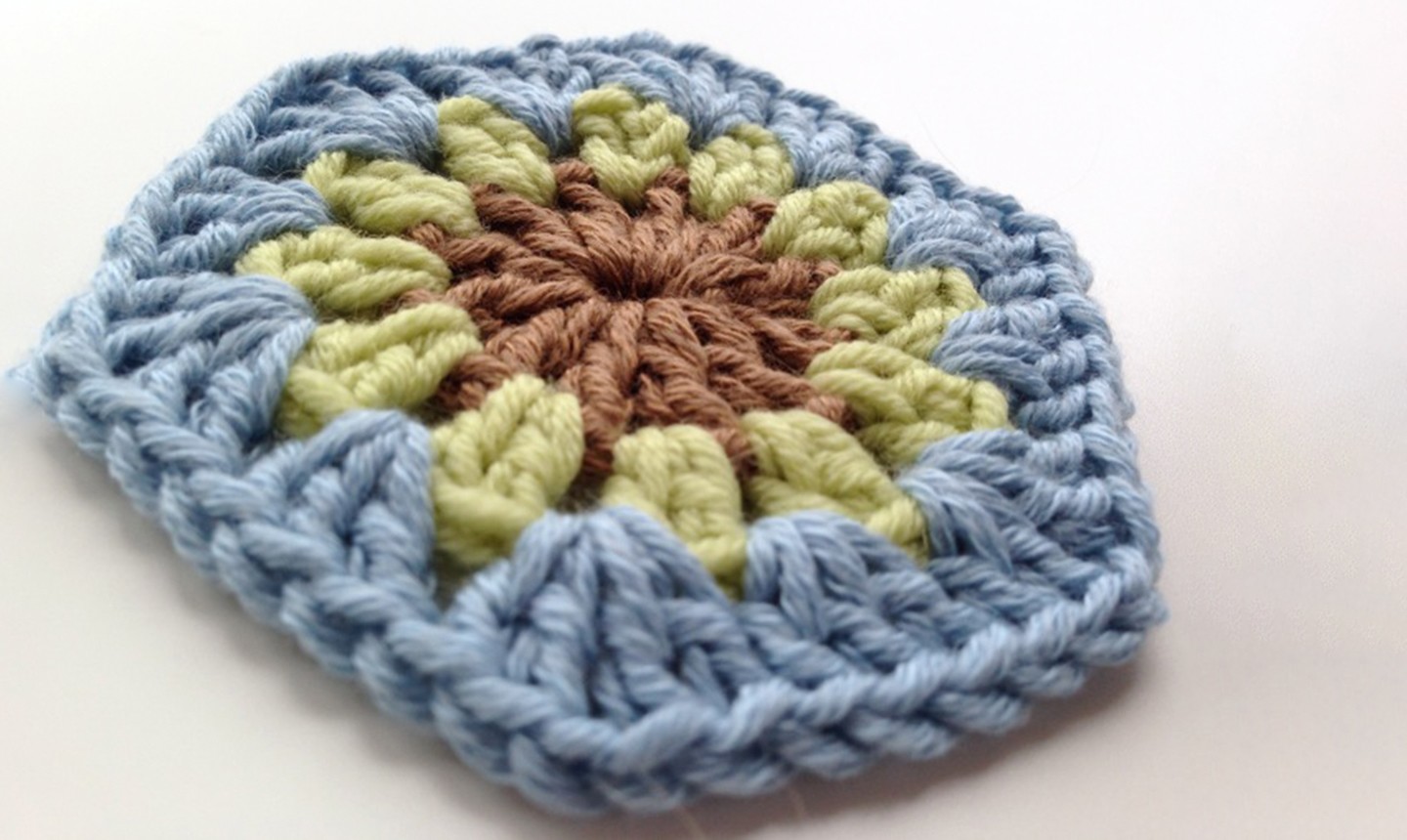 Good news: crocheted flowers and hexie motifs are a perfect match. We love these worked up in a rainbow of colors — just join them together for an afghan full of gorgeous blooms. If joining's not your thing, these motifs stand on their own as placemats, too. Add a few extra rounds with your final color until you have the size you need.
Flower Hexagon Motif
Level: Easy
What You Need
Yarn (use whatever you like, but we're big fans of worsted weight!)
Crochet hook (make sure you use something that works with your yarn weight)
Tapestry needle
Abbreviations
Ch – Chain
Dc – Double crochet
Sl st – Slip stitch
Rnd – Round
Instructions
Rnd 1: Start by making a magic ring. Ch 2 (these do not count as a stitch), and then work 12 dc, 1 ch into the ring. Close with a sl st, fasten off and weave in ends.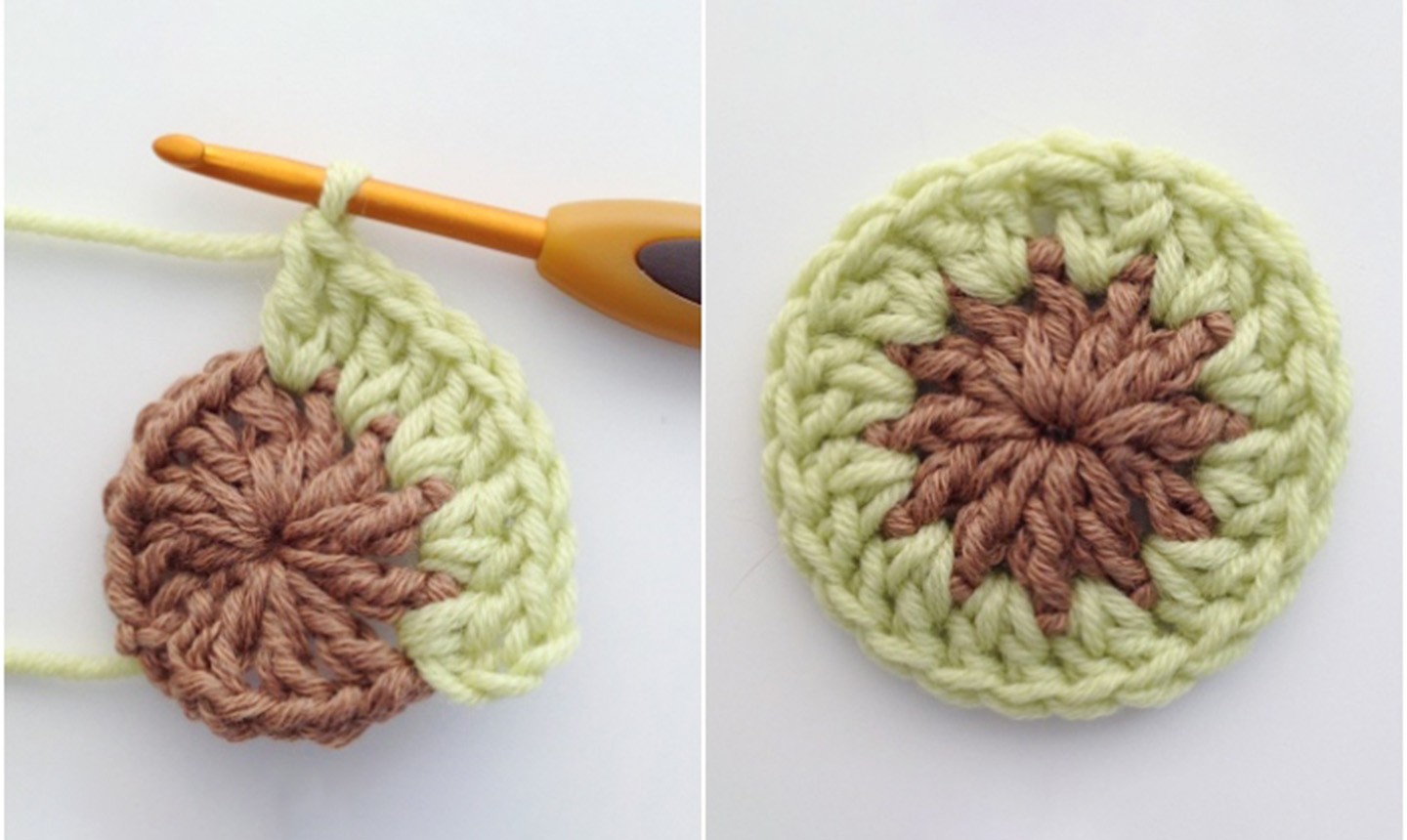 Rnd 2: Join the next color yarn into any chain space . Ch 3 and 1 dc into that space. 2 dc into the next 11 chain spaces. Close with a sl st, fasten off and weave in ends. You will have a circle with 24 dc stitches.
Rnd 3: Join your next color yarn into any space between the pairs of dc stitches in Round 2. Ch 3 (counts as one dc) and 2 dc into the ch space. This is the first side of your hexagon.
*Into the next space make 2 dc, 1 ch, 2 dc. (This is your first point.) 3 dc into the next space. Repeat from * five more times.
After making the final point, join to the 3rd starting chain with a sl st. Fasten off and weave in your ends.