Finishing your crochet project is more than cutting the yarn to fasten off. After many hours crocheting your newest project, there are still a few final steps after fastening off that will give you a professionally finished piece. Here's how to do it!
Here are 6 key tips to completing your crochet project for a professionally-finished piece!
Tip #1: Weave the ends
Once all the crocheting is done, go back and weave in those loose ends. Now, don't snip them just yet! There are many ways to weave in ends, but generally securing an end is as easy as weaving it back on itself, then once more.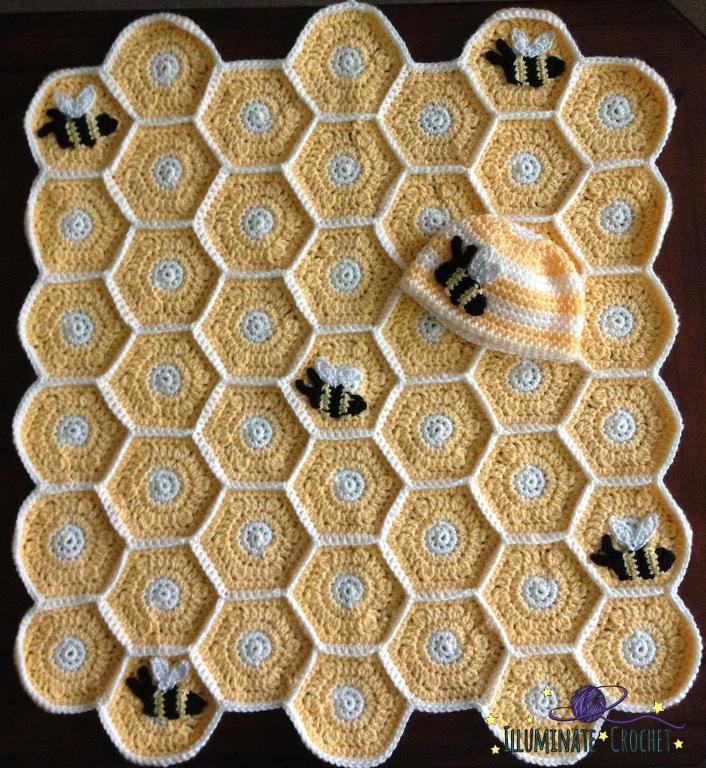 Sweet as Honey Baby Blanket via Bluprint member Sara Leighton
Tip #2: Block
That's right, even if your project is done in pieces, blocking before doing any further finishing — like seaming, collars or buttonbands — will make those steps much easier. Blocking will allow your fabric to relax. A blocked, relaxed fabric is easier to seam than an unblocked one. Use a light wool wash to soak your pieces for at least 20 minutes then gently squeeze out as much water as you can. Use a large towel to wrap the piece and continue squeezing until you've gotten as much water out of your crochet as possible. Lay your piece flat in a well ventilated area, shaping it to the measurements given in your pattern, then have a cup of tea while you wait for it to dry.
Tip #3: Seam
The best way to seam a project well is to take your time. Don't rush the job as you want to really focus on being consistent with your seaming. Depending on how your piece was made, there will be a few ways to seam your crochet. Use the same yarn, if possible, to work the seam, as this will help to hide it in the project. After seaming, be sure to follow tip #1, weaving in and hiding your ends.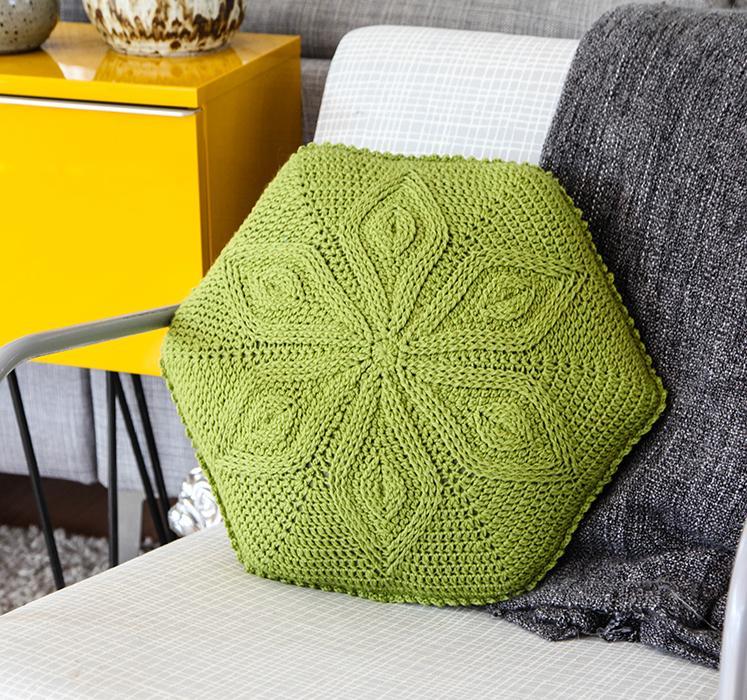 Hexagon Flower Pillow via Bluprint instructor Linda Permann
Tip #4: Snip
Now you can go ahead and cut the tails of all those hidden ends. I suggest waiting until you've blocked because I feel like any agitation the piece encounters as you spin it out, squeeze, or stretch to measurements will not cause the tail of the yarn to pop up since it's still long. There have been times when I've cut the yarn before blocking only to find a little tail popped to the right side of the piece after it's dry.
Tip #5: Block again
I know most people won't be keen on this idea, but if you are crocheting a garment in pieces I'd suggest a few blockings. The first would be after all the pieces are done but before seaming. The second would be after seaming and the adding of collars or buttonbands. This will help the new parts of the garment to lay similarly to those that have already been blocked. Again, your goal with finishing is to get a professional look so an extra blocking couldn't hurt.
Tip #6: Add buttons 
The final step in finishing your crochet project is to add any buttons or zippers the project may call for. Just like with seaming, take your time. Use a flexible but sturdy thread. I prefer to hand sew any buttons or zippers onto my projects.
[box type="shadow"]
There really isn't much to finishing a project, just a few easy steps you will want to remember. For a more in-depth look into finishing your crochet, Linda Permann's Bluprint class, Professional Finishing for Perfect Crochet, is just the thing.
[/box]
I really enjoy finishing. It's so satisfying to see all those crocheted pieces turn into something amazing! Do you find finishing difficult, annoying or do enjoy it?