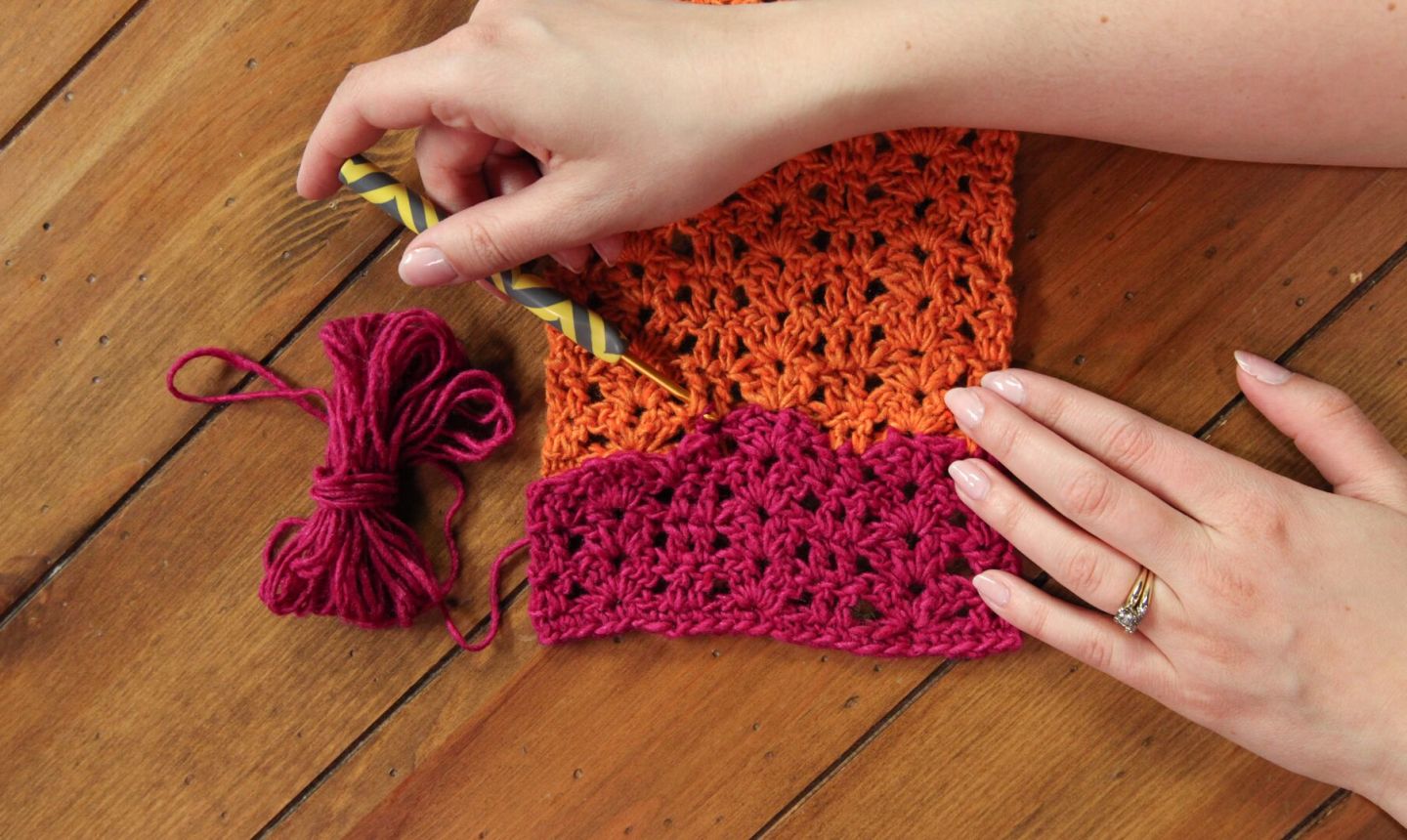 There's a lot more to finishing a crochet project than fastening off. To get a professionally finished piece, you need to put just as much care and attention into finishing as you do the actual stitching. Here are some must-know tips for producing the best crochet possible.
1. Weave in the Ends
When all your stitching is done, it's important to go back and weave in any loose ends. There are a few ways to do so, but in general securing an end is as easy as weaving it back on itself a few times. But don't snip your tails before you block — doing so can cause the yarn to pop out on the right side as you squeeze and stretch your fabric.
2. Block to Shape
Even if your project is done in pieces, blocking your garment makes the rest of the finishing process so much easier, as it relaxes your fabric and makes it simple to seam. All you need to do is soak your pieces for at least 20 minutes in water and soak wash, gently squeeze out as much water as possible, then let your work dry on a flat surface. Once this is done, you can snip those tails.
3. Seam
When the finish line is in sight, it can be tempting to breeze through seaming. But it's important to take your time on this step for consistent, invisible seaming. If possible, use the same yarn to work the seam and weave in your ends just as you did earlier.
4. Block Again
Most people aren't too keen on the idea of blocking twice. But if you're crocheting a garment in pieces, a second blocking after the project is joined can go a long way, especially if you added collars or button bands during the seaming process. This will help any new parts of the garment lay similarly to those that have already been blocked, and ensure your project has a top-notch finish.
5. Add Closures Last
The final step: adding any closures, such as buttons or zippers, that your project calls for. Just like with seaming, take your time and use a flexible but sturdy thread.
Pro Tip: For more tips on blocking, seaming and adding closures, check out our class, Professional Finishing for Perfect Crochet.