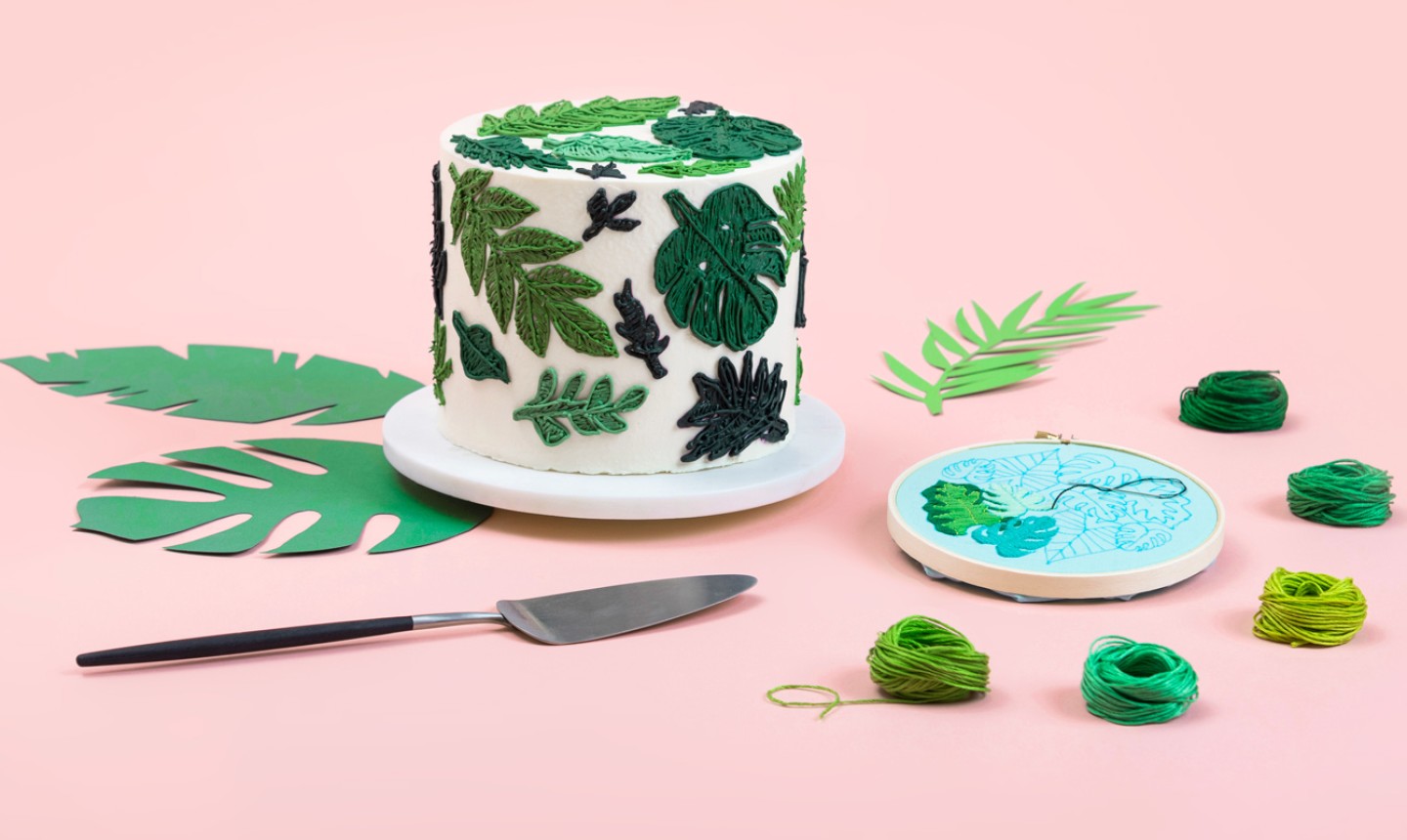 Talk about leafing us breathless: With a modern design and cool piping, this embroidery-inspired cake is the most delicious craft mash-up yet. (Though we're also big fans of these lace cookies.) Plus, it's a technique that's totally easy to master. Winning!
Embroidery Cake With Greenery
Level: Easy
What You Need
4-layer round cake, crumb-coated and finished in white buttercream
Cake turntable (optional, for decorating)
Disposable piping bags
Buttercream, tinted 3-4 different shades of green, to your liking
Number 3 round piping tip
Instructions
1. Create Your Design
You'll want to start by planning out your composition, so either print out photos of tropical leaves you like, or draw your own onto paper and cut them out. Then, use a scriber tool to trace them directly onto your buttercream, being sure to vary the size and placement.
2. Pipe the Outlines
Using varying shades of green buttercream and a piping bag fitted with the number 3 tip, outline each of the leaves.
3. Fill 'Em In
Fill in the leaves using up-and-down and zig-zag motions with your piping bag to mimic stitching. Finish each one by piping a line down the center for the stem.
Fill in your cake with smaller, free-handed leaves between the large ones that you sketched out, if needed.
Let your cake set, then serve and enjoy!
Looking to learn cake decorating? Check out our Startup Library: Cake Decorating now!