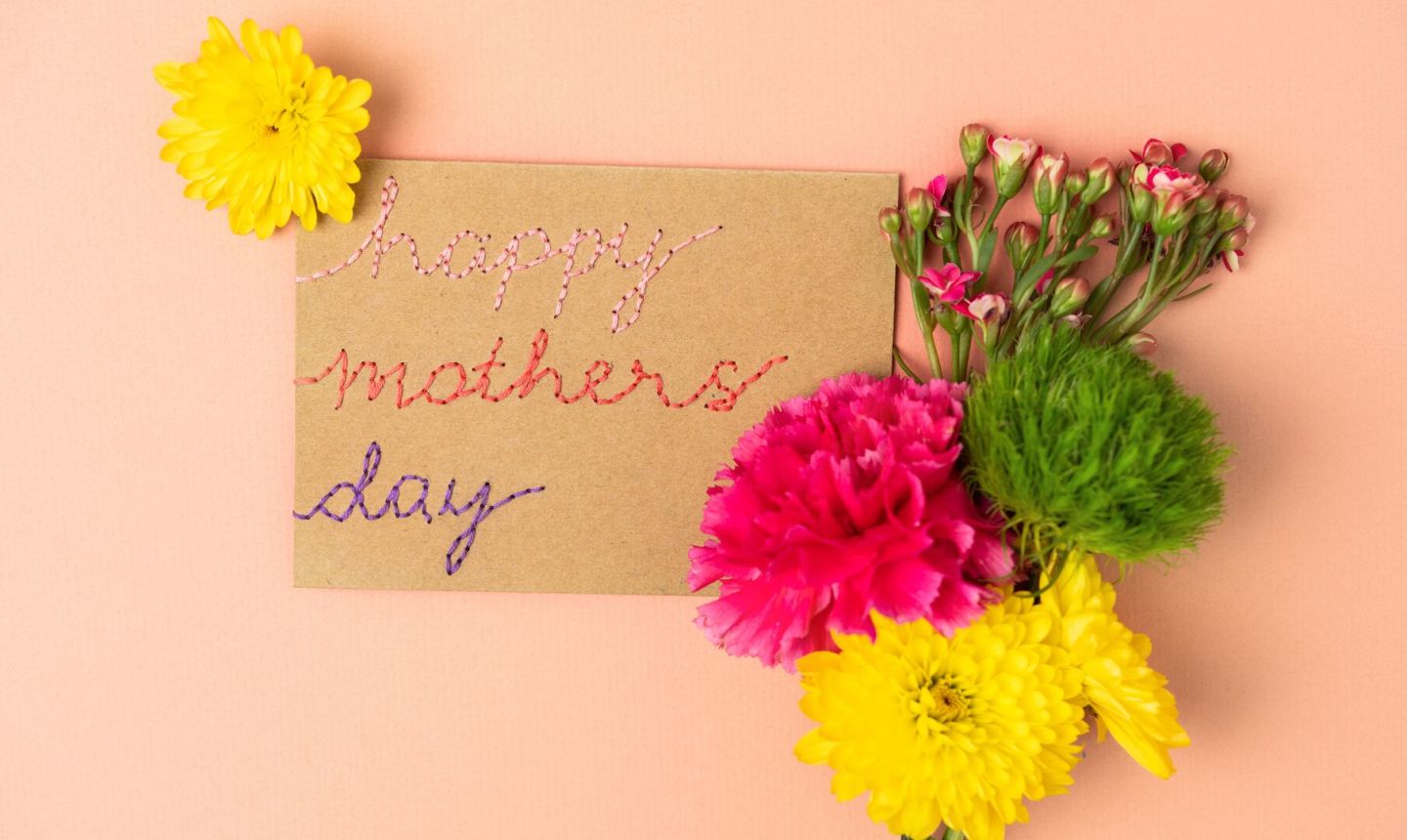 Nothing says "I love you" like a handmade card, especially for Mother's Day. With some simple supplies that you likely already have around the house, you can stitch a card that's totally one-of-a-kind.
Embroidered Mother's Day Card
Level: Easy
What You Need
Blank card
Envelope
Embroidery scissors
Embroidery floss
Embroidery needle
Pencil
Eraser
T-pins, safety pins or push pins (or another tool for punching small holes)
Scrap paper
Glue
Instructions
1. Create Your Design
Using a pencil, lightly sketch your design or phrase on the front of your card. Pro Tip: If you're looking for inspo for your font and layout, check out our class Hand-Lettering for Beginners.
2. Punch It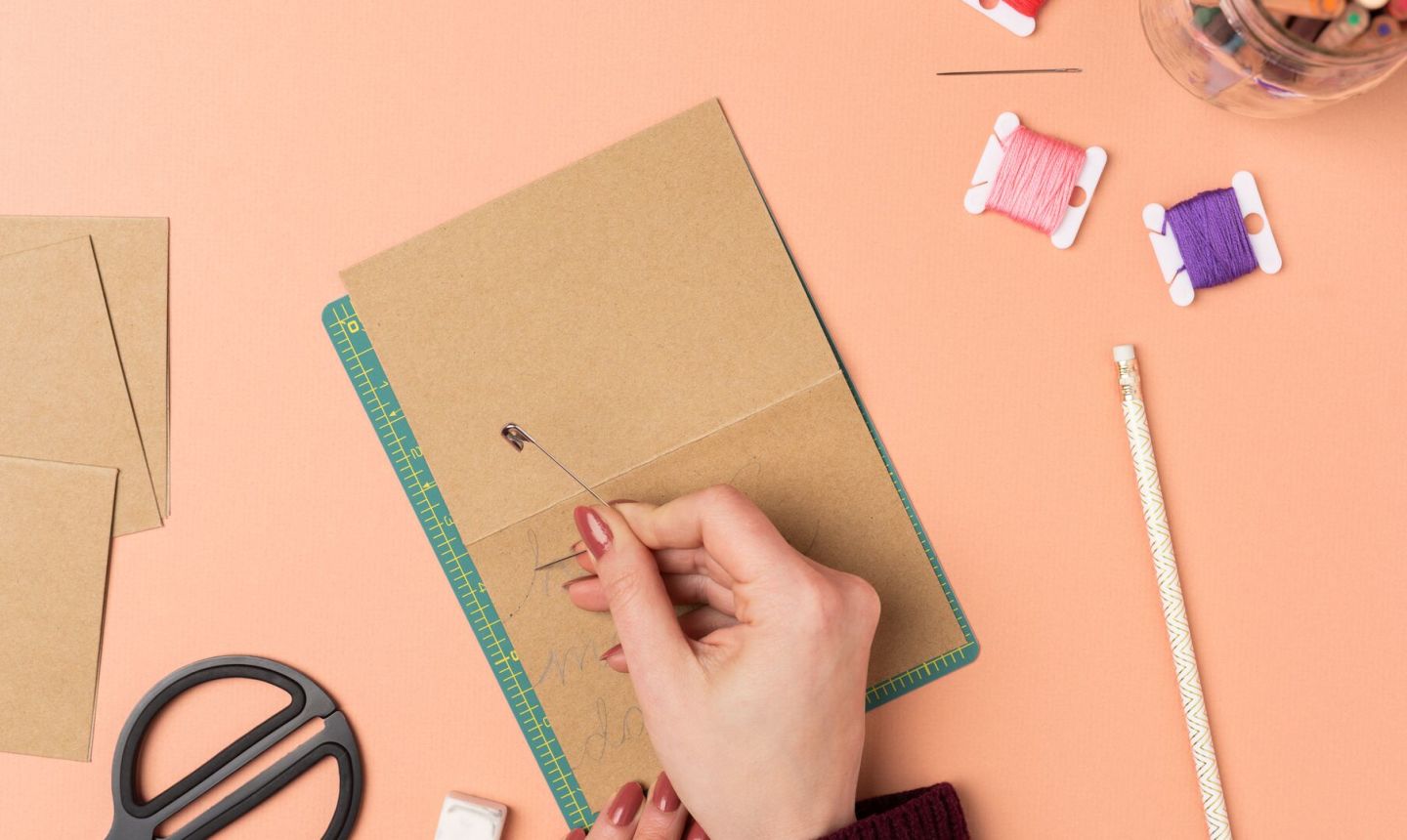 Use a pin to punch holes along the letters, making each about ⅛" apart. When the letters are fully punched into a template, erase the pencil lines.
3. Start Stitching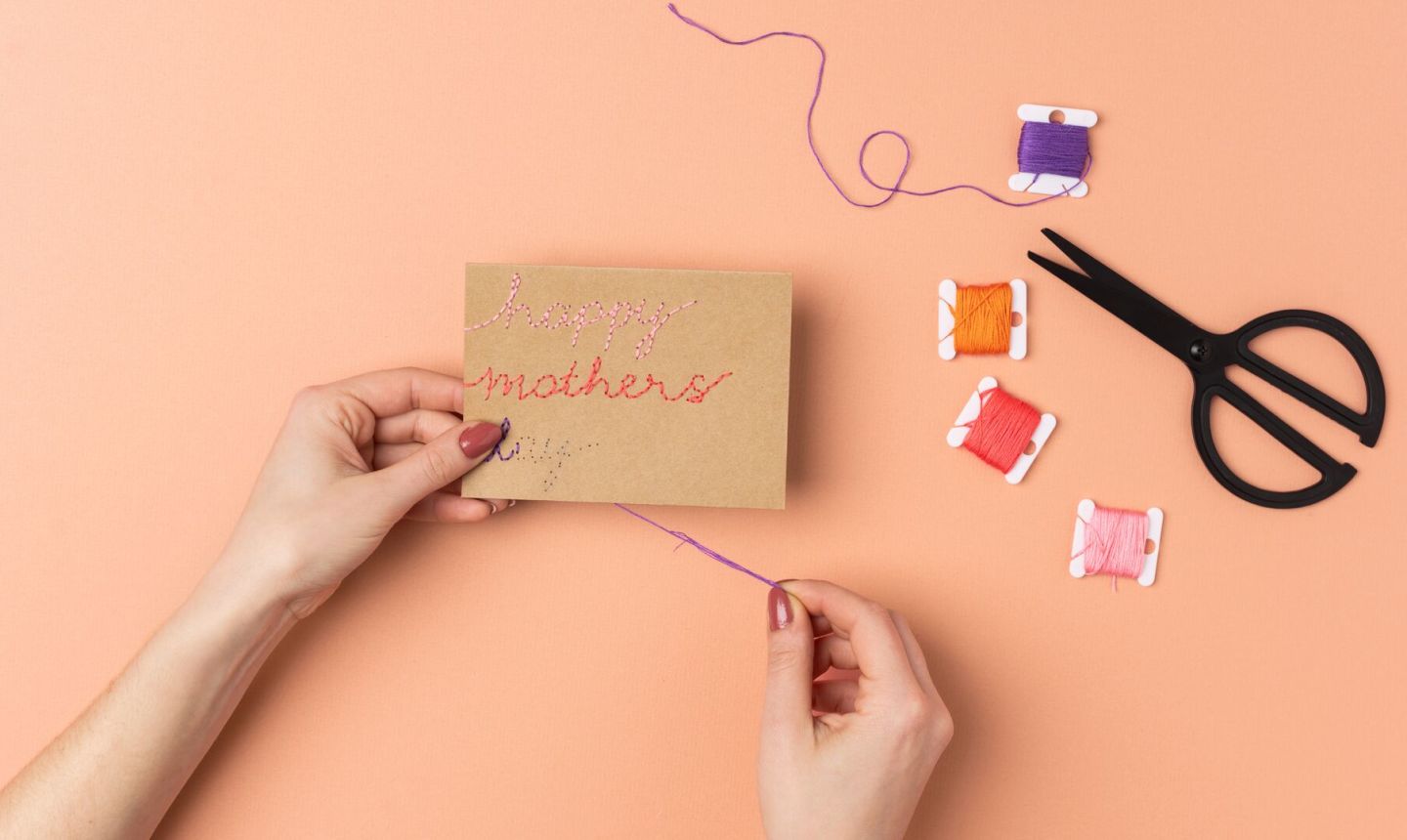 Thread your needle with the floss of your choosing and knot the end. Starting from the inside (the wrong side) of your card, come up through the hole and begin stitching.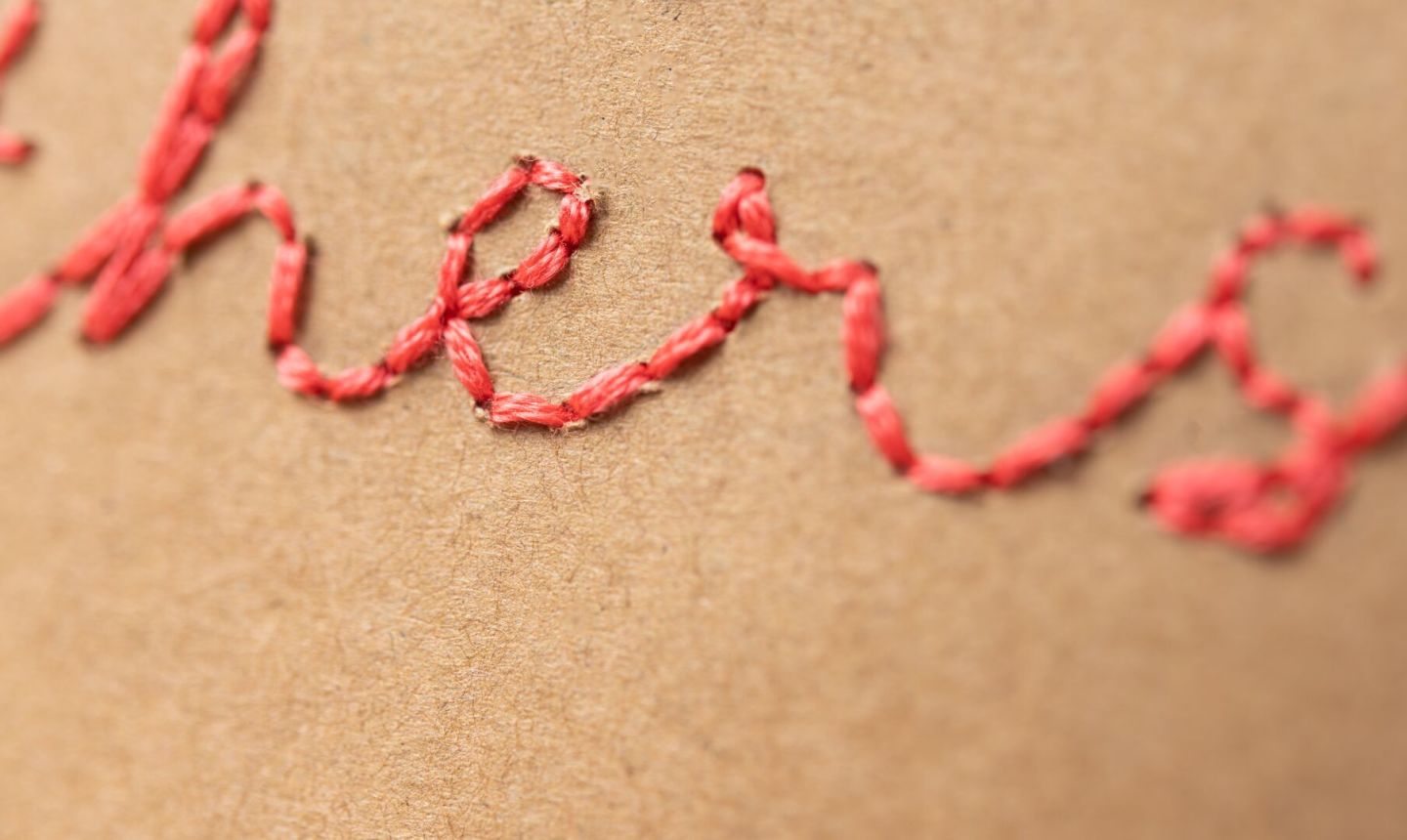 There are a ton of embroidery stitches you can use, but for our hand-embroidered letters, we used backstitch throughout. When you finish stitching a word (or you run out of floss), weave the end into previous stitches on the wrong side of your card.
4. Finish the Card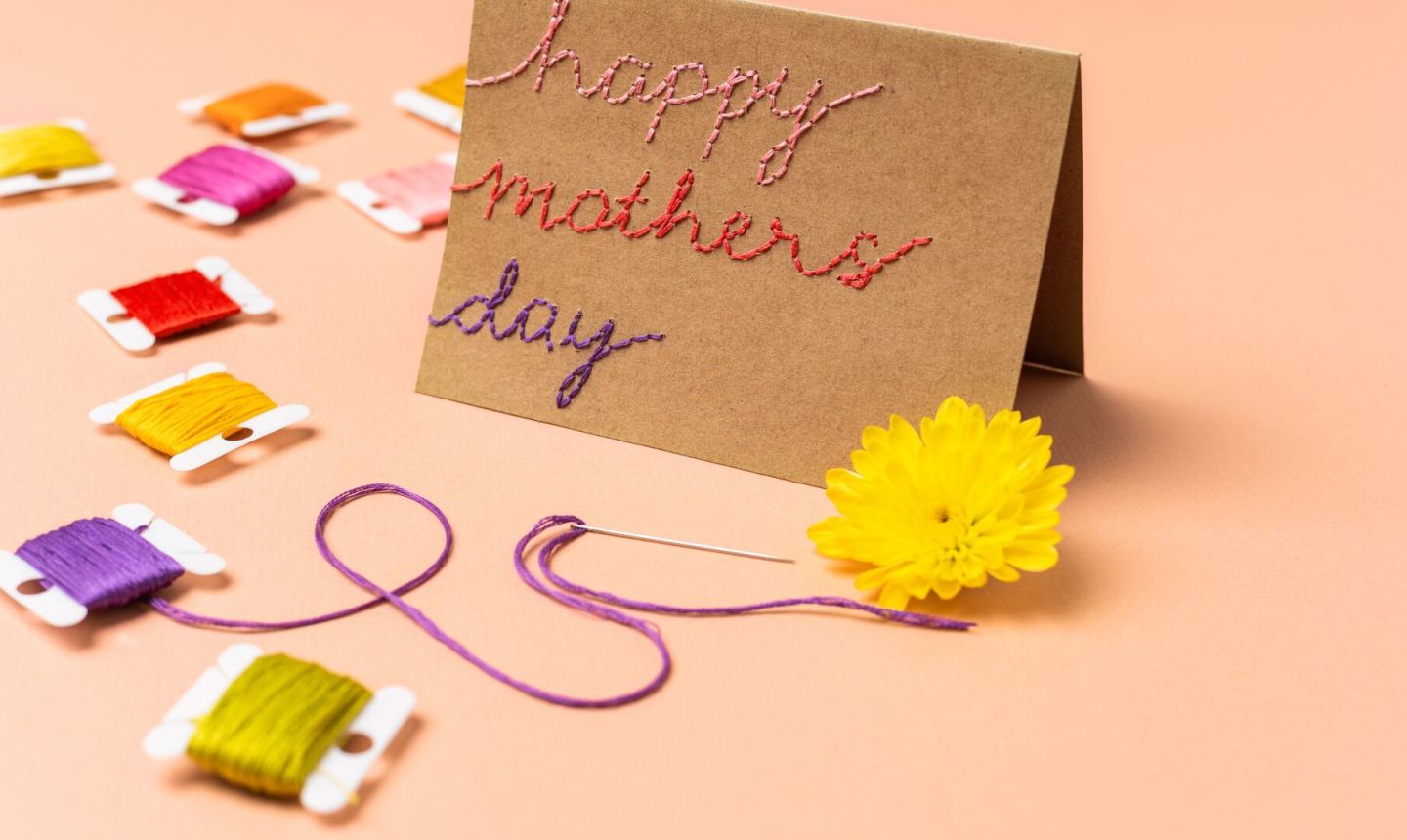 Tape or glue a piece of scrap paper to the wrong side of your stitching. This will give the inside of your card a cleaner finish.

Good to Know: Instead of stitching directly on your card, you can also embroider a piece of cardstock and then glue it to the front of a card. It's up to you!

Write your personal message inside, stick it in a fabric envelope and gift to Mom!