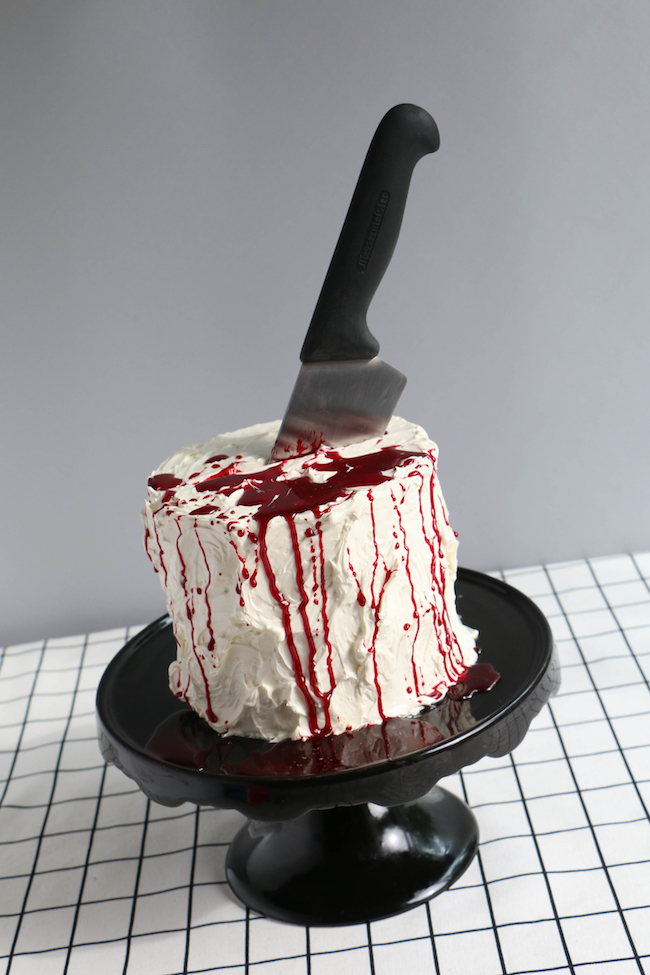 Edible blood. Yep, it's gross. And it's totally a thing for Halloween. Thanks to our fiendishly easy recipe, you can scare your friends and creep out your fam in a splash. Style tip: it looks even more sinister on simple baked goods that would otherwise appear harmless.
Pro Tip: Start with the recipe below, but feel free to experiment depending on the look you're going for. Add a little more water to make it runny, or use less if you need it to be thicker. Chocolate sauce helps deepen the red color, so your edible blood looks disgustingly realistic. But if chocolate doesn't go with what you're making, just add a few drops of brown, black or purple food coloring.
Edible Blood
Level: Easy
Ingredients
1 cup corn syrup
2 tablespoons water
2 tablespoons red gel food coloring
1 tablespoon chocolate syrup
2 tablespoons cornstarch
Instructions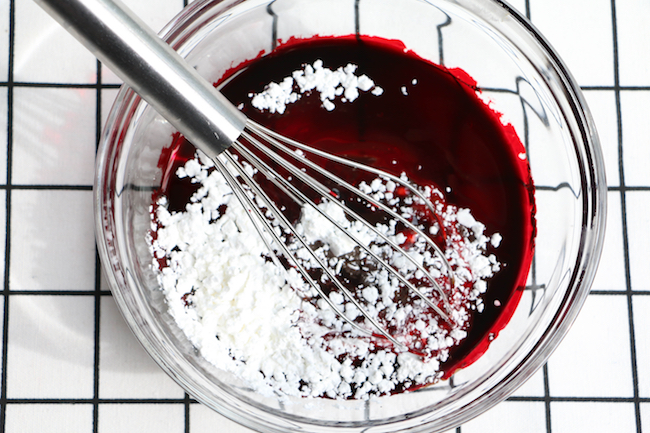 1. Combine all ingredients in a bowl and whisk until combined. Alternatively (and for major ick-factor), combine all the ingredients in a blender and pulse until combined.
Quick Tips for Using Edible Blood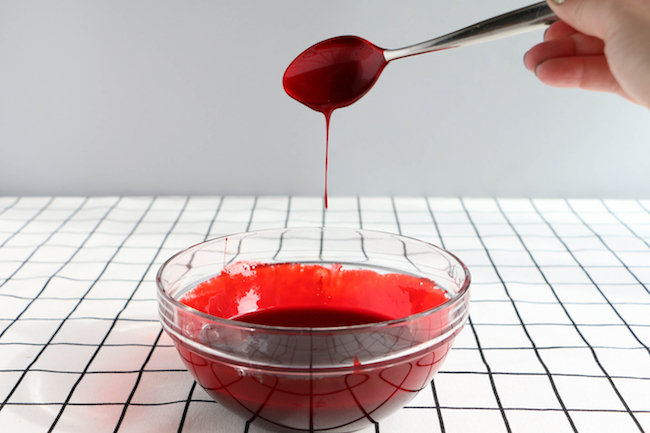 1. Store edible fake blood in an airtight container at room temperature for up to a month. 
2. Edible fake blood will stain anything it comes into contact with. Be very cautious using it around clothing, fabrics or any porous surfaces.  
3. A little fake blood goes a long way. Start with a dribble and add more until you reach your desired effect. It's far easier to add a little more than to cleanly wipe any excess away. 
4. Edible fake blood will remain tacky for quite a while, so handle anything decorated with it very carefully. 
5. Add edible fake blood shortly before serving. Over time the it may "bleed" into whatever frosting or baked good it's on.