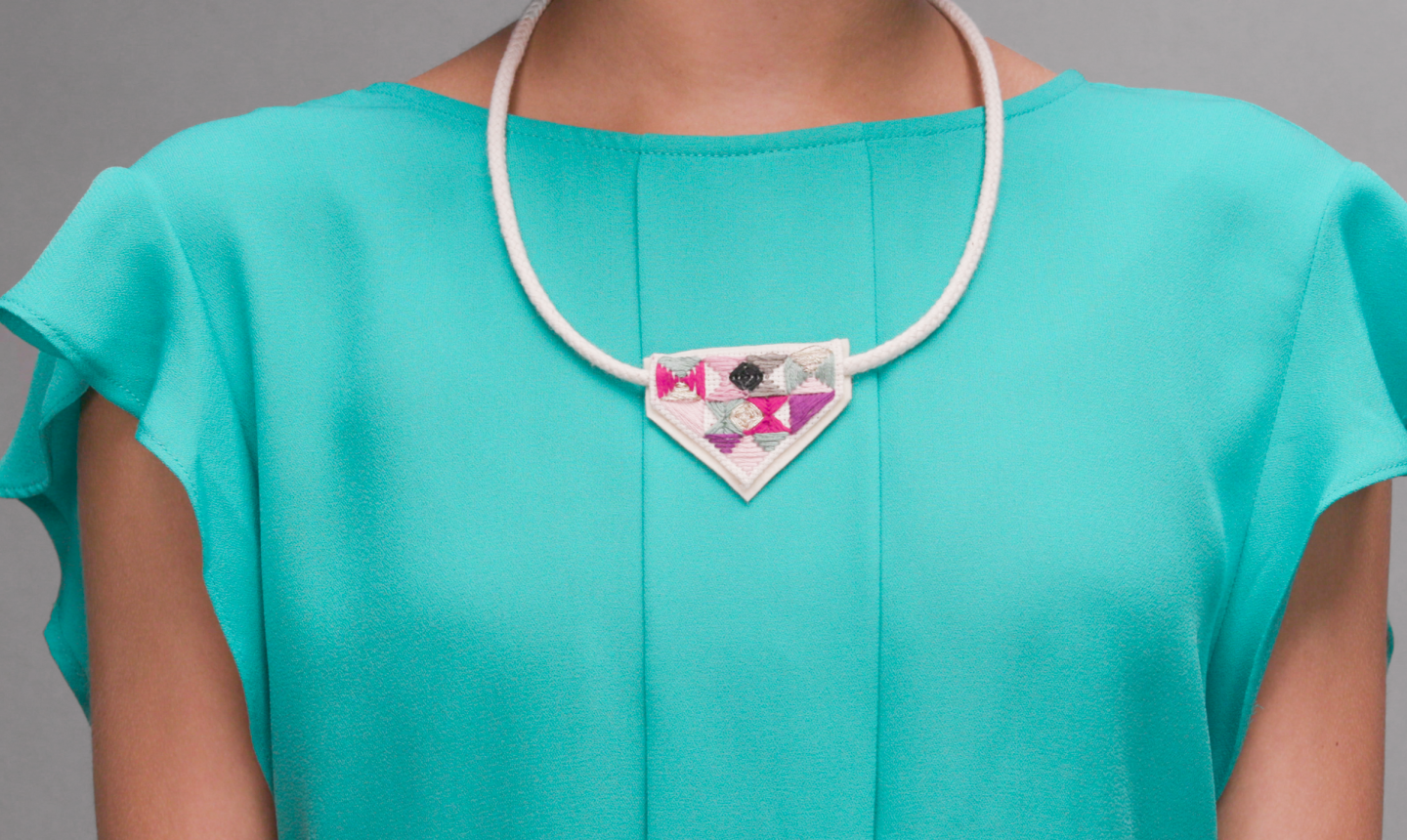 Take a look at your closet: what have you already embroidered? It's likely that a T-shirt, jeans, and maybe even monogrammed pajamas are in there — and that's great. But here's an off-the-T-shirt way to showcase your stitching in style.
Embroidered Pendant
Level: Easy
What You'll Need:
A small square of needlepoint canvas
Small embroidery hoop
Air-soluble fabric marker
Embroidery floss
Embroidery needle
Fabric glue
Paint brush
Felt
Scissors
Necklace cord
Instructions
1. Hoop Up and Design
Hoop up your fabric and, if you like, draw out your design. We used a geometric triangle design, but you can use your imagination.
2. Start Stitching
Stitch your design using colorful embroidery floss and a needle.
3. Trim It Down
Trim around your design, leaving a little bit of buffer around the stitching. Dab a bit of fabric glue on that buffer, on the wrong side of your design. Fold the edges in (this makes your necklace a bit sturdier).
4. Add the Backing
Cut a piece of felt to the same size and shape as your embroidered design. Use hot glue to stick the felt to the back of the piece — and be sure to tuck the ends of your necklace cord in there, too.
5. Attach a Clasp
Finish it off by adding your favorite kind of jewelry clasp on the end of the cording.