Traditional denim is the workhorse of fabrics. It washes and wears extremely well and lasts for decades, but that does not mean it cannot be as pretty as it is practical. Denim also makes a great base for embroidery! Ever since Levi Strauss introduced the utility garment in the late 1800s, denim has been on an upward climb. Once entirely blue-collar wear, it is now a runway regular and a staple in most closets.
Here are five tips for embroidering on denim!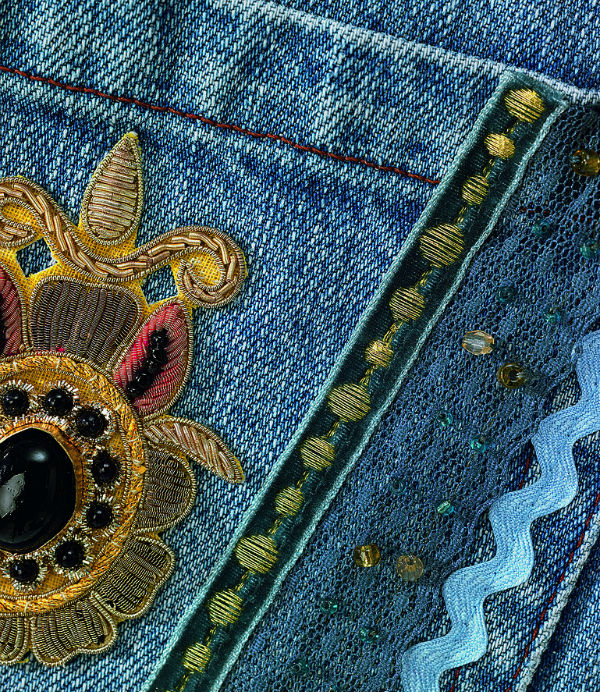 Photos via Bernina.com
Keep it stable
Even the newest, tightest jeans stretch when worn. Though denim is thick and durable, it does need to be properly stabilized when embroidered to avoid puckering. Using a cut-away stabilizer in the hoop helps to keep stitches crisp and fabric flat.
Choose appropriate designs
Embroidery designs with heavier stitch counts show beautifully on denim. Light designs, like those with bean stitch or red work stitches, often get lost on blue jean material unless they are embroidered using heavier threads.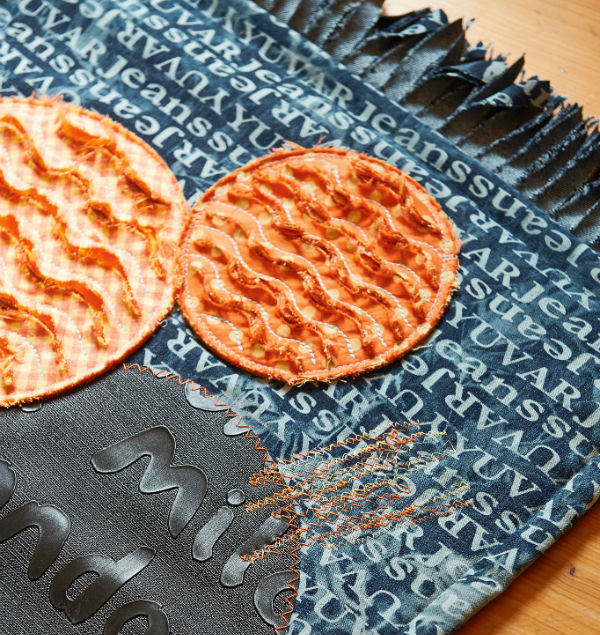 Denim also makes a good base for appliqué designs. Patches with heavy monograms work well as do an assortment of appliqué media. The sturdiness of denim provides a substantial base for fabrics not typically used in appliqué such as leather.
Pump up the contrast
Bright thread colors pop against a dark indigo background. Remember that the piece is likely to be worn and laundered for an extended period of time, so it will fade.
If lighter thread colors are used, they will fade into the background over time. Dark or bright embroidery thread colors will make the denim item look newer longer.
Use the right thread

Polyester threads are a popular choice for wearables because they have the luster of rayon with the strength of cotton but do not fade or bleach. Many of the newer trilobal polyester threads are extremely radiant and come in a wide assortment of colors.
Repurpose and embellish even more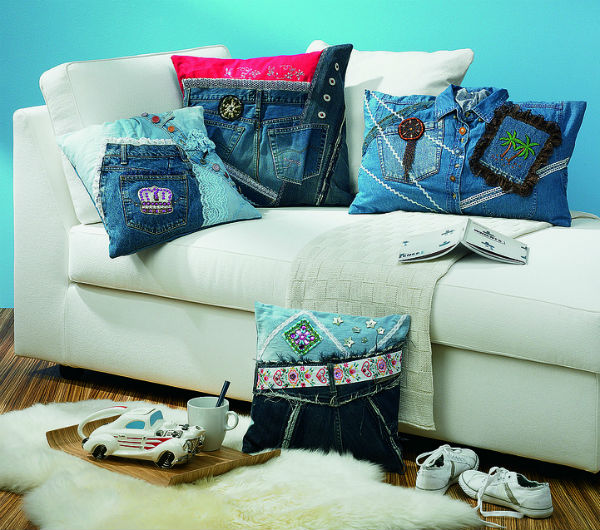 Long after you get tired of wearing your jeans and denim jacket, they will likely still have a lot of life left. Clothing can be easily repurposed into decorative tote bags and pillows with plenty of additional customized embroidery.
What is your favorite way to stitch on denim?