Add a touch of spring to your Easter decor this year. This watercolor Easter egg garland is fast and easy to make, and is a fun project to involve the whole family. Having a project the kids can help with is always a bonus in my book.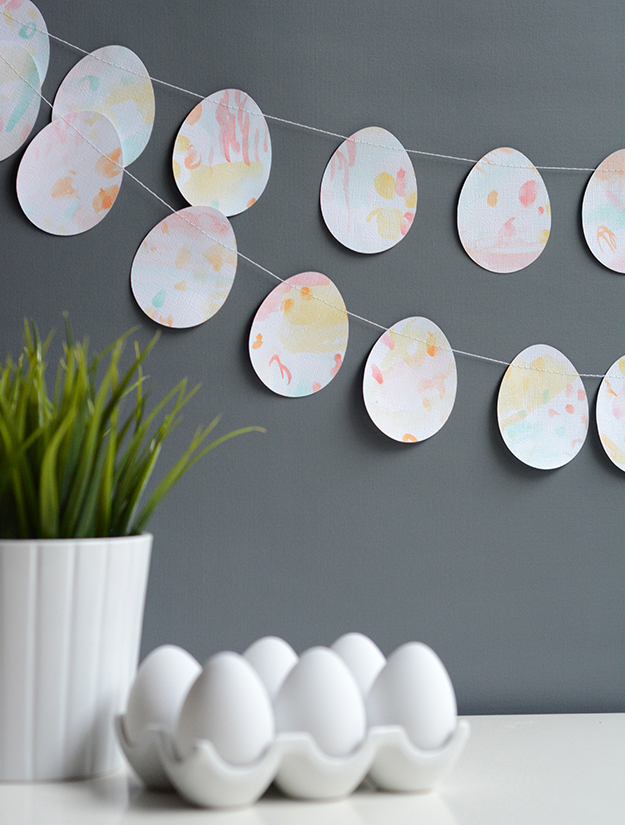 Use Scraps for Stunning Paper Crafts
DIY Easter garland tutorial
Download a printer-friendly PDF version of this tutorial here.
Supplies you'll need:
Watercolor paints
Card stock
Paintbrush
Sewing machine and thread OR Scotch Tape and twine
Die-cutting machine OR scissors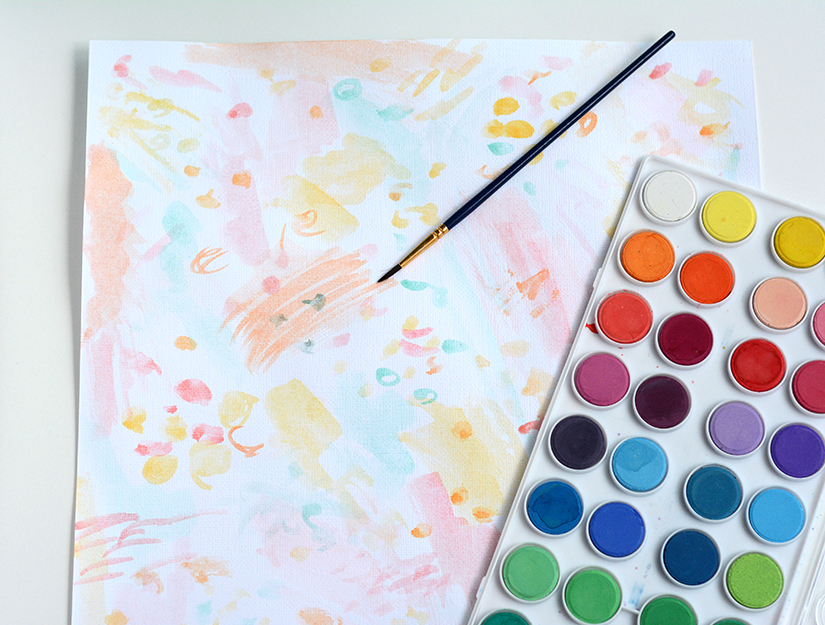 Step 1: Paint your paper
With your watercolors, paint a piece of paper in the colors and pattern you desire. I used different strokes and shapes to add more interest and variety. If you are involving the whole family for this project, you could assign each a separate color to each person to end up with a pretty rainbow effect.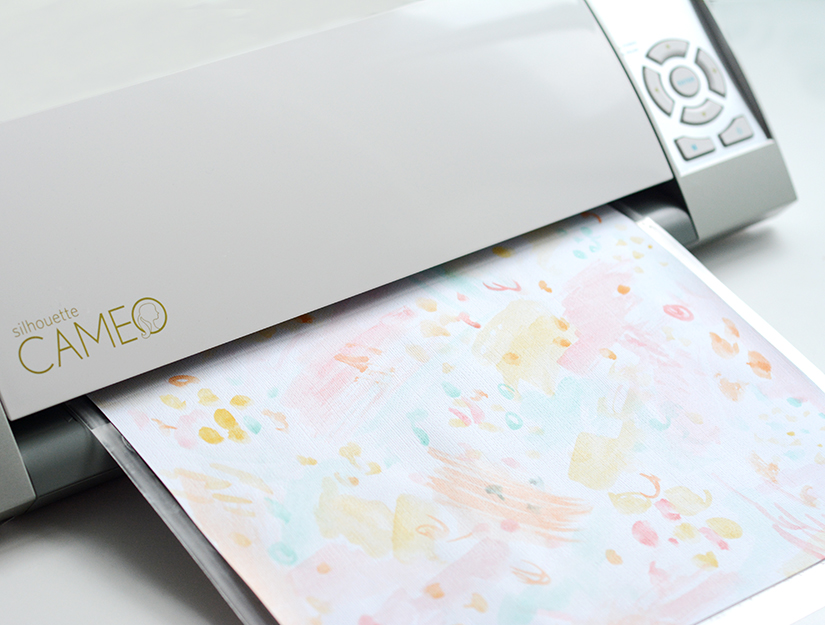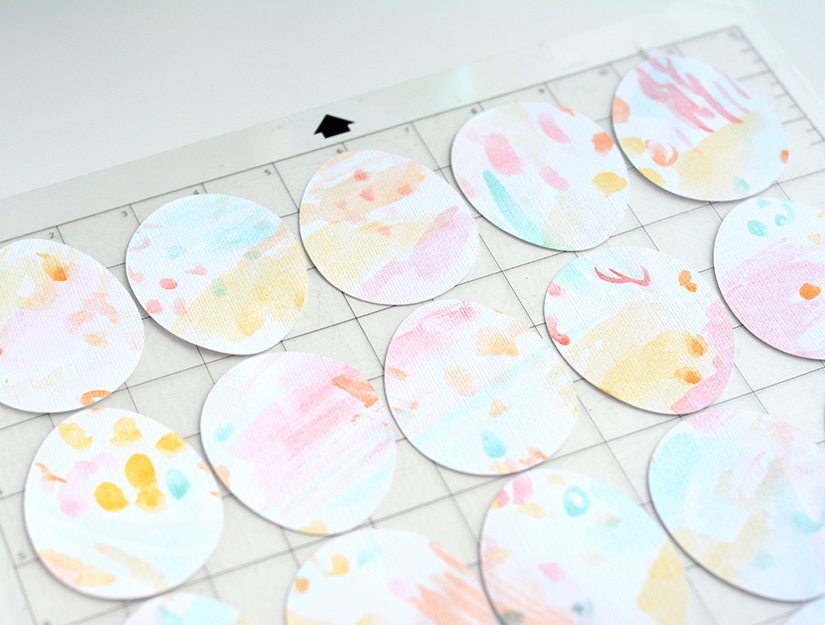 Step 2: Cut out your paper Easter eggs
You'll need to cut out enough eggs to make your Easter garland. If you have a digital die-cutting machine, I recommend using it for this step. (I used my Silhouette Cameo). It helps you cut out eggs the exact same size and shape, in a matter of minutes. If you don't have a die-cutting machine, you can simply cut the egg shapes out by hand.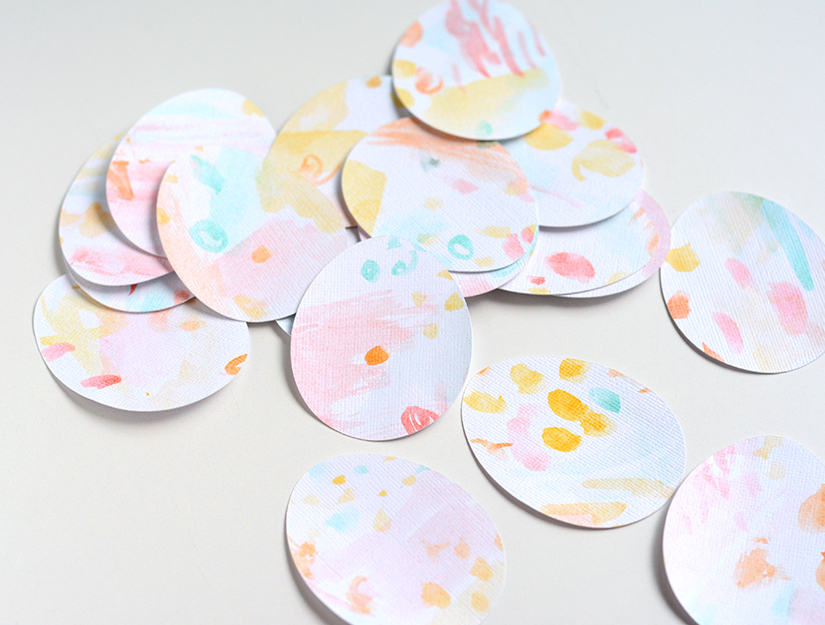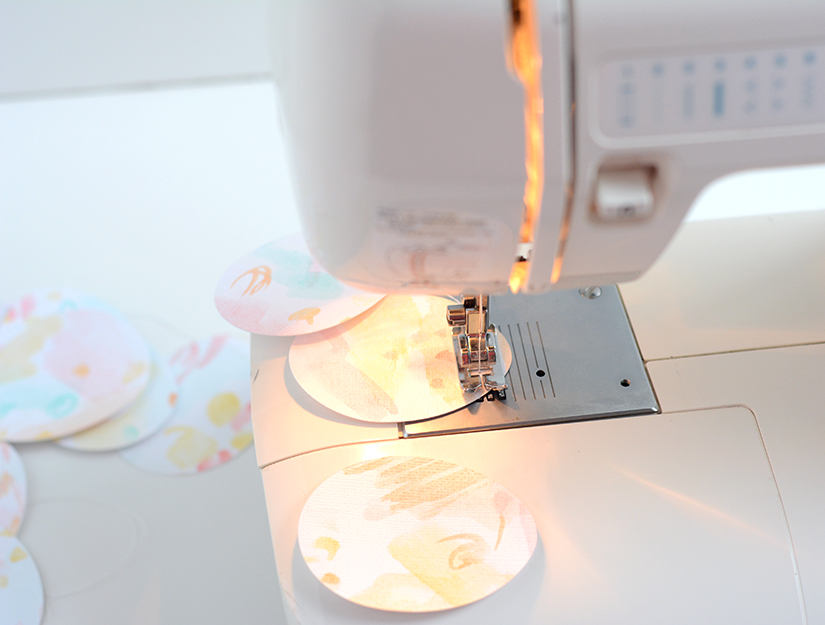 Step 3: Assemble your Easter garland
If you have a sewing machine, use it to assemble your garland, evenly spacing your paper eggs apart. (A few inches between each egg works well.)
Tip: Always test your stitches on a piece of scrap paper before sewing your entire garland together. This way you can make any adjustments needed so you don't make any mistakes on your garland.
If you don't have a sewing machine, simply string these together by taping the back of the eggs to a piece of twine.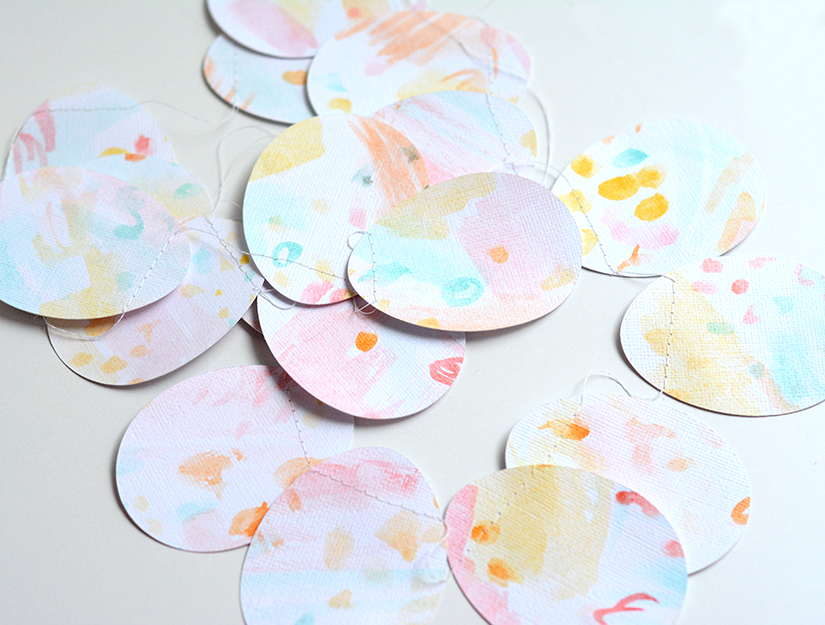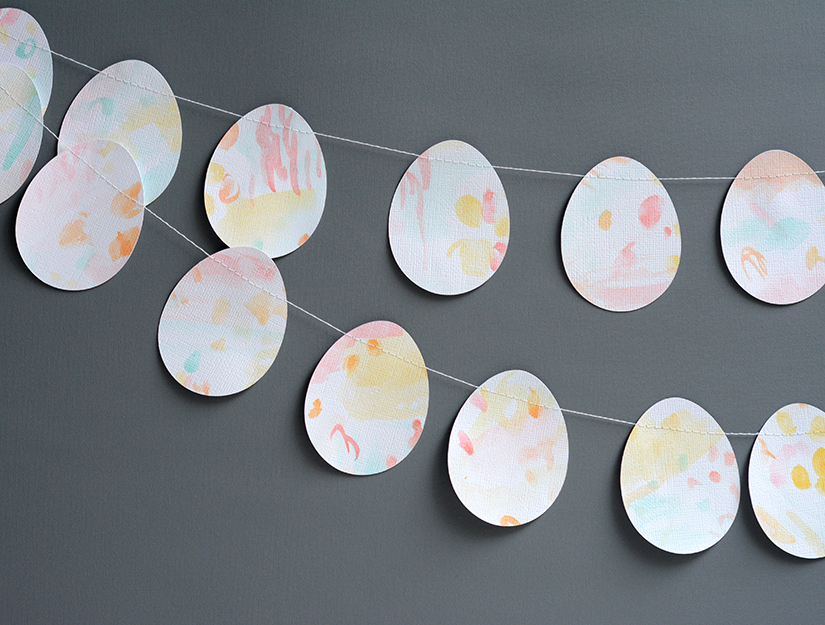 Step 4: Decorate!
Hang your Easter garland wherever you could use a special touch of spring. These paper Easter eggs would also make adorable embellishments for scrapbook pages or handmade cards, or you could use them as DIY gift tags for special Easter treats.
You might also enjoy our super fun tutorials for DIY Easter egg holders and woven paper Easter baskets.
Use Scraps for Stunning Paper Crafts