Denim is known for being a rugged and durable fabric, making it ideal for jeans, jackets, tote bags and more. But have you ever considered quilting with denim? Whether you cut it from the bolt or repurpose old pairs of jeans, denim comes in many shades of blue and you can occasionally find it in other colors like black, pink or green. These gorgeous denim quilts will make you think differently about using jeans for patchwork and appliqué.
Check out these 7 denim quilts from Craftsy's community of indie designers:
Photo via Craftsy member Quilted Sunshine
Denim Stars Quilt
Combine different shades of denim in diamond shapes to make a star pattern on top of cozy flannel. These patchwork blocks are quilted as you add them, so there's no extra quilting to tackle afterward. A zigzag stitch helps keep the denim edges from curling up or fraying.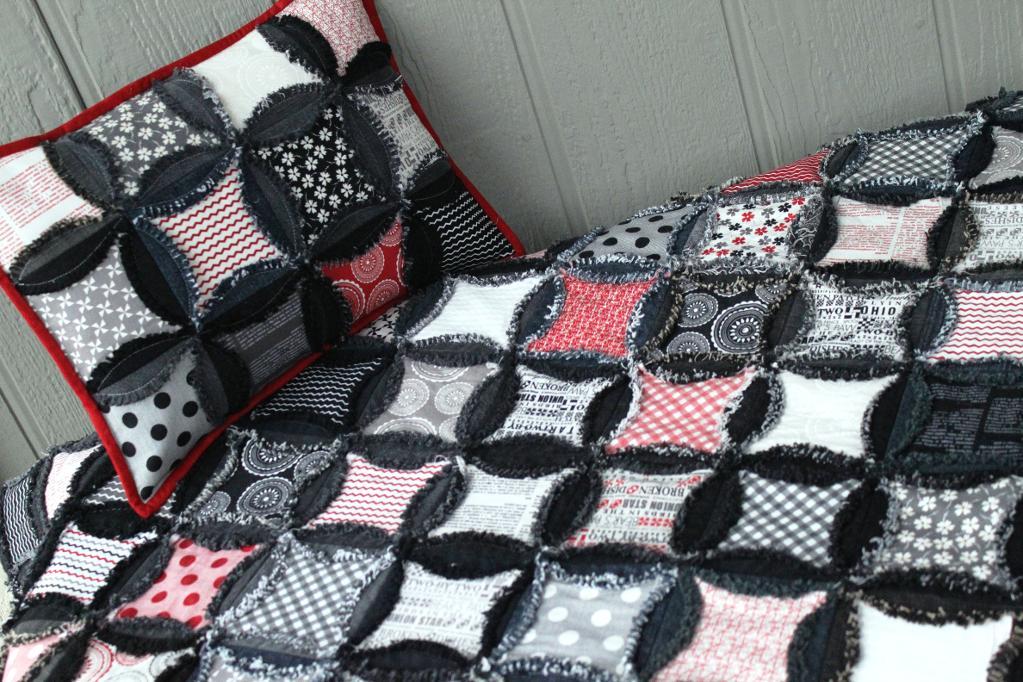 Photo via Craftsy member Inventive Denim
Denim Circle Rag Quilt
Take some pre-cut charm squares and combine them with denim to sew this rag quilt that is based on a faux cathedral windows design. A great memory quilt, this project can help you use up many pairs of old jeans! Snip the edges of your jeans for a frayed look that also makes the quilt super cozy.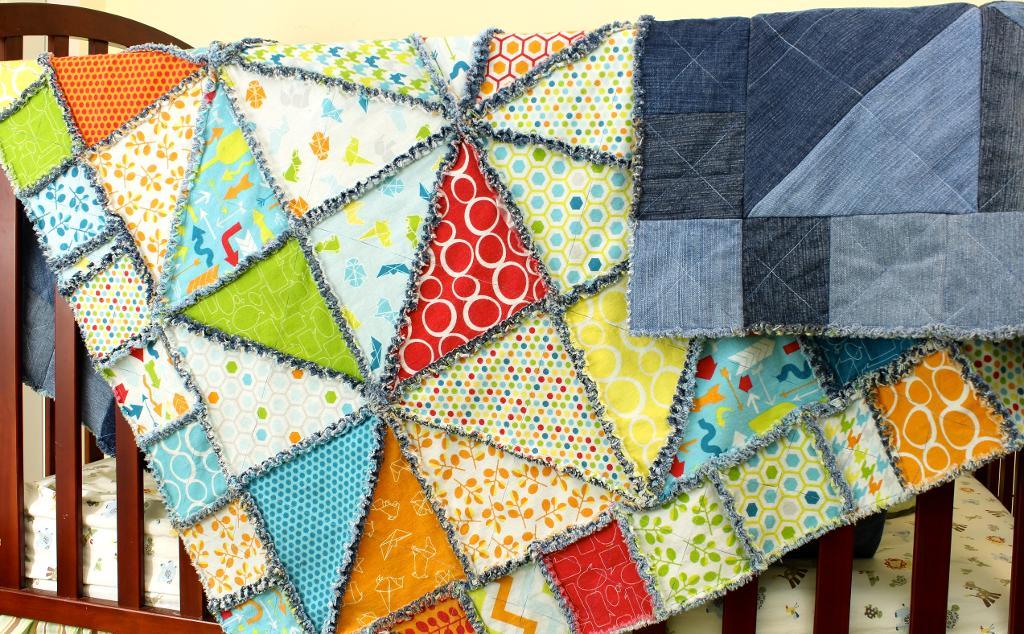 Photo via Craftsy member EdofSAHM
Half-Square Triangle Denim Quilt
Turn one layer cake and one charm pack into a fun and durable rag quilt! Unlike many denim quilts, this project is unique because the back is all denim and the front is made of colorful flannel, for the look of two quilts in one. This quilt uses about 5 pairs of men's jeans or you can purchase denim by the yard.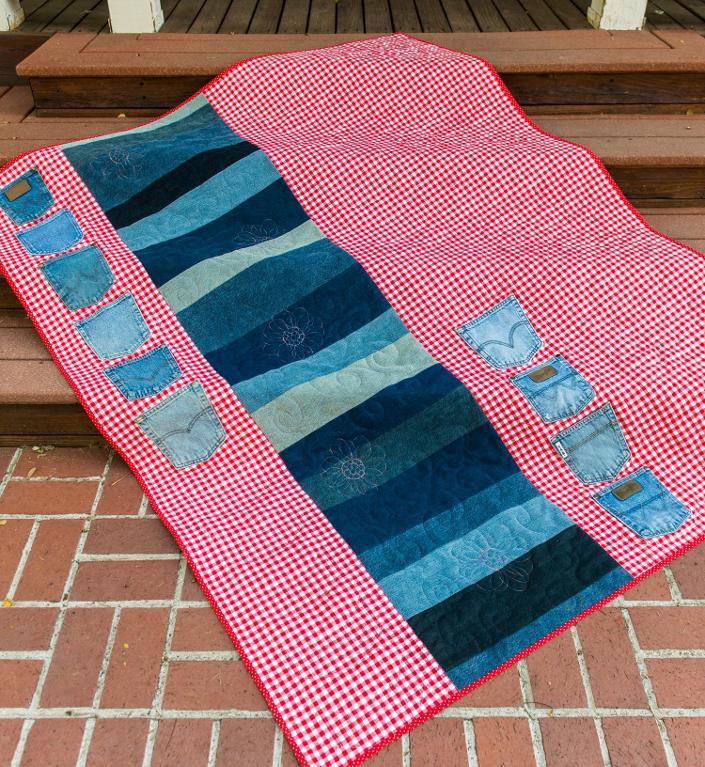 Photo via Craftsy member Inventive Denim
Denim Picnic Quilt
This pattern will teach you how to make a quilt from old clothes, challenging you to use every part of your jeans, including the pockets and labels. Just 2 yards of fabric and a stack of old jeans will help you sew up this denim quilt pattern, which makes a great gift for teens.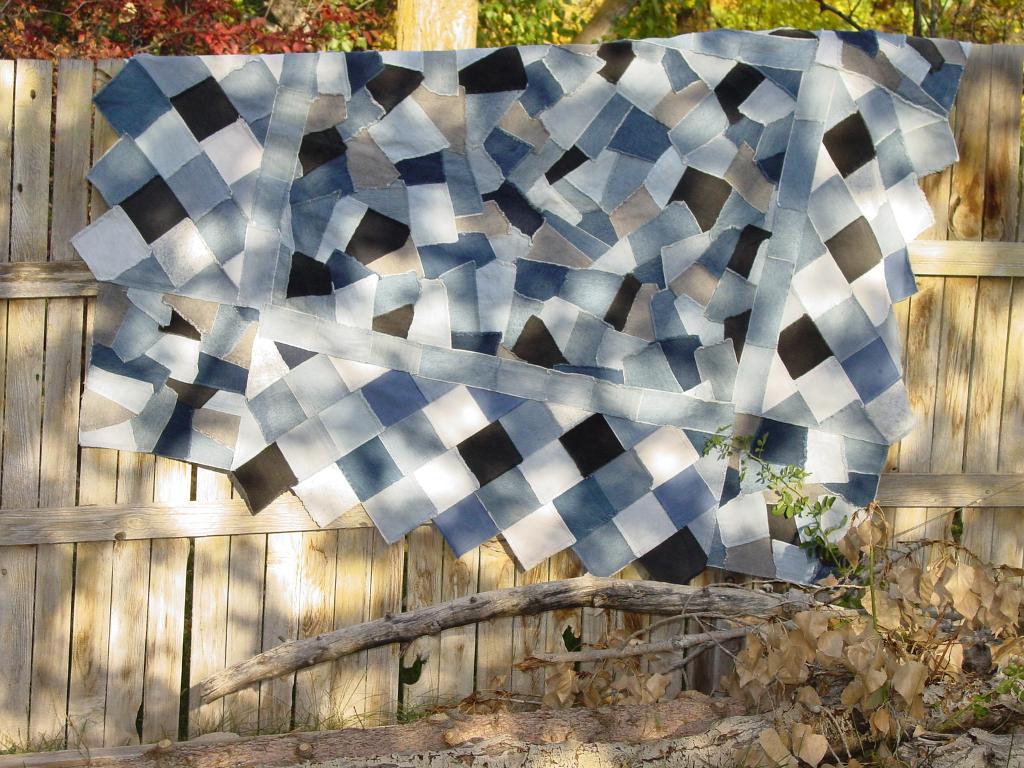 Photo via Craftsy member Quilted Sunshine
Crazy Denim Quilt
If you are swimming in old jeans, you can cut up about 20 pairs and try crazy quilting. In fact, this quilt is so unusual, it's built from the outside in (border first, and then the center). As a bonus, this denim quilt doesn't require any batting!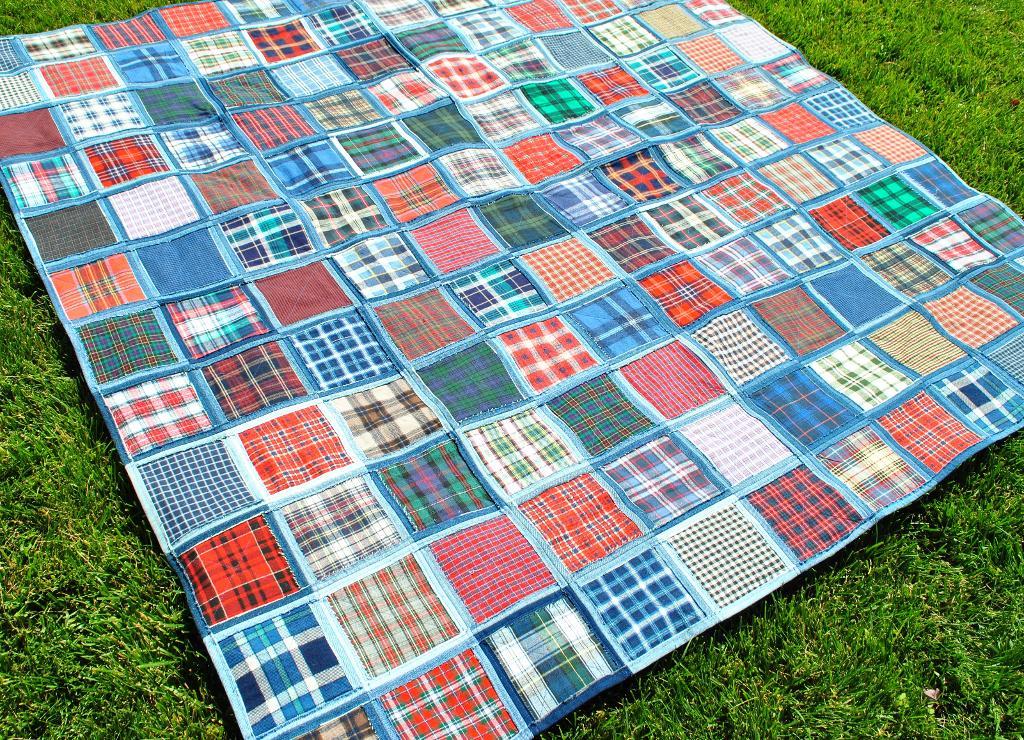 Photo via Craftsy member Double Nickel Quilts
Denim Picnic Blanket
Recycled jeans and flannel shirts or pajama pants make the ideal picnic blanket, which you'll never mind throwing on the ground. It's so durable and convenient to keep in your car. Since it's a quilt-as-you-go project, you won't need any backing or binding! With many sizes and styles of jeans, this pattern includes two charts and quilt size to choose from.
Photo via Craftsy member Quilted Sunshine
Denim Waves Quilt
Pair up to 20 pairs of old jeans with hand-dyed fabric to make a stunning waves quilt that's just as cozy as it is beautiful. Durable denim quilts like this one will stay put even when the ocean breezes try to blow them away.
You might also enjoy our tips for quilting with denim.