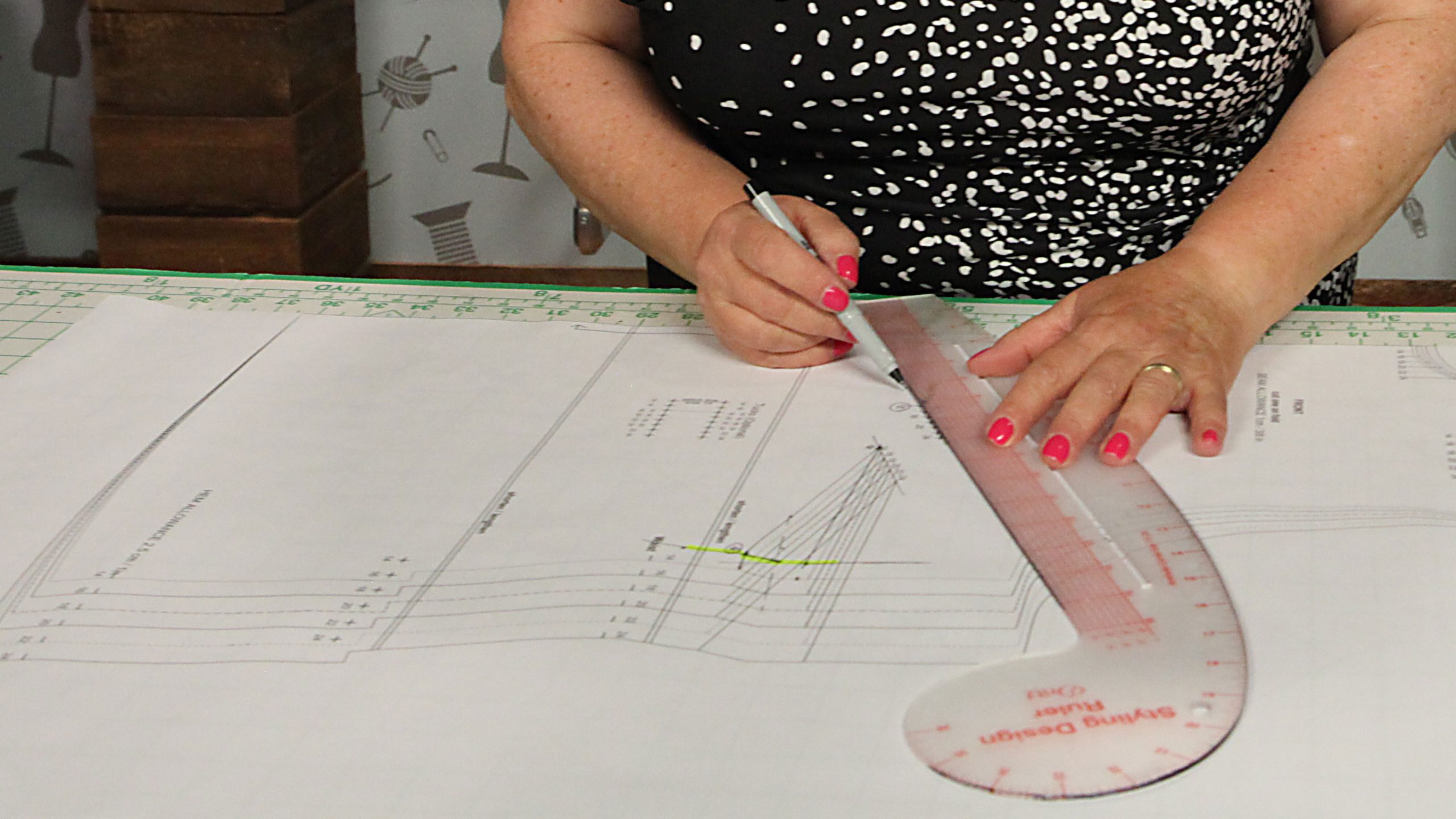 When it comes to making alterations to your WIP garment, there's a secret weapon just waiting to be used: curved rulers. These get the job done much better than simple straight rulers could — after all, our bodies aren't filled with straight edges and hard lines. Humans are curvy!
Curved rulers are most often used for both pattern drafting and fitting adjustments. There are three main types used for sewing garments, and each have a place where they shine. Steal the tips below and you'll know exactly which to use each and every time.
1. French Curve Ruler
The French curve is the most common curved ruler used for fashion design. (It's the translucent ruler shown above.) It's especially handy for making common fitting or pattern adjustments.
2. The Hip Curve
The hip curve is an essential tool for making patterns and fitting adjustments at the hip line. The tool is also great for making adjustments at the hemline, for lapels and at the elbow. Anywhere a slight curve is needed, this is a good ruler to use.
The hip curve ruler is also particularly useful for making side-seam adjustments. Once a side seam is pinned to fit, use a hip curve to draw in the new seam line that the pin line has created. The ruler is unlikely to conform exactly to the curve of the pinned line, so it will likely require drawing in the new seam line in phases.
3. The Fashion or Styling-Design Curve
The styling-design curved ruler is one of the most common curved rulers used by the home sewer. While it can be can be used to draft patterns, it's more commonly used to make neckline, collar and sleeve cap adjustments. In addition, it's a great tool to use when converting darts into princess seams, and it can be used for making side seam adjustments.
Oh, and when it comes to altering sleeves, the styling-design curve is essential. Once a garment armhole has been altered, adjusting the sleeve cap follows. Use this ruler to record the adjusted armhole measurement and then transfer those measurements to the sleeve cap to ensure a great fit.