We crocheters are no strangers to gifting that pair of gloves that took a few hours or even gifting that huge sweater that took months ("Aw, it was nothing," we say when the recipient compliments us on it). Crocheters give from the heart year round and, lucky for us, Valentine's Day is just one of those opportunities. Crochet hearts, anyone?
When you're a crocheting enthusiast, Valentine's Day is about more than just paper valentines. Crochet hearts can be seamed onto clothing as an embellishment or even crocheted solo as a decoration.
[box type="shadow"]If you want to add a little something extra to any of these projects, let Linda Permann show you dozens of ideas in her Crafty Crochet Embellishments class! You'll learn everything from how to crochet edgings to patterns for sculptural flowers that would look amazing on any of these crochet heart projects.[/box]
Whether you're crocheting for your valentine or just adding some much needed Valentine's Day decor to your life, show some love this year with one of these crocheted hearts.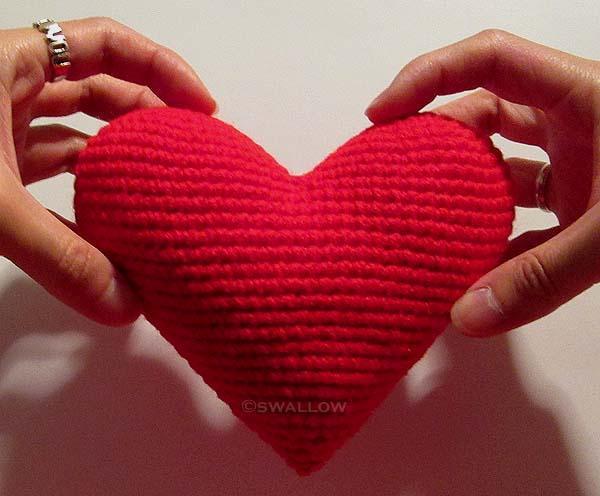 Photo via Bluprint member Tiff Tran
Giant toy heart
This giant amigurumi heart is a fun gift to work up for the one you love this Valentine's Day. This FREE pattern is a perfectly sweet project for beginners to tackle.
Get the FREE Giant Heart pattern.

Love heart party bunting
This adorable heart bunting is perfect decor for a Valentine's Day party, wedding or shower. The pattern calls for worsted weight yarn, and can be worked up as long or short as you'd like. Included are both small and large heart sizes, and directions on how to make the cording that holds the hearts together.
Get the Love Heart Party Bunting pattern.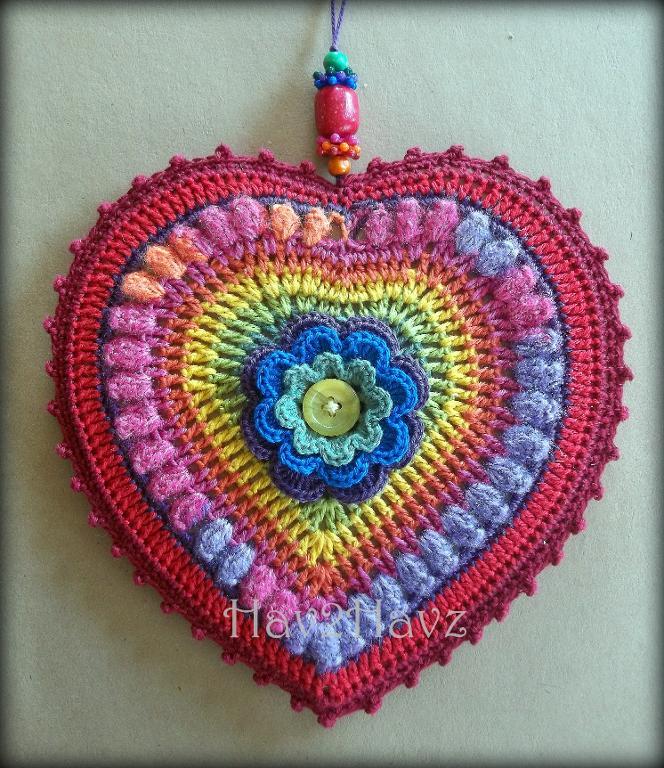 Photo via Bluprint member Rene Grabie
Adele heart wall art
Holla at your scrap yarn, crocheters! This heart can be crocheted with any yarn color or yarn weight. Designer Rene Grabie gives you plenty of inspirational photos for color palettes, too.
Get the Adele Crochet Heart pattern.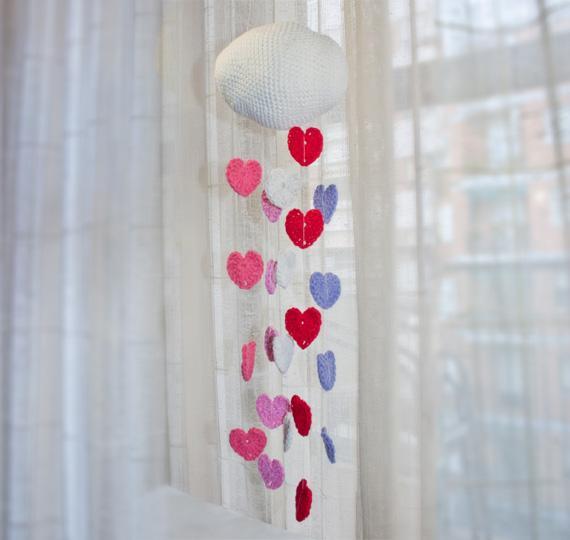 Photo via Bluprint member oneandtwoco
Heart mobile
This mobile makes you think of Valentine's Day, sure, but couldn't you decorate with it all year round? The mobile is topped off by a cute cloud that holds everything together. Each little heart is a breeze to crochet, so make as many as you'd like for your mobile!
Get the Hearts Mobile pattern.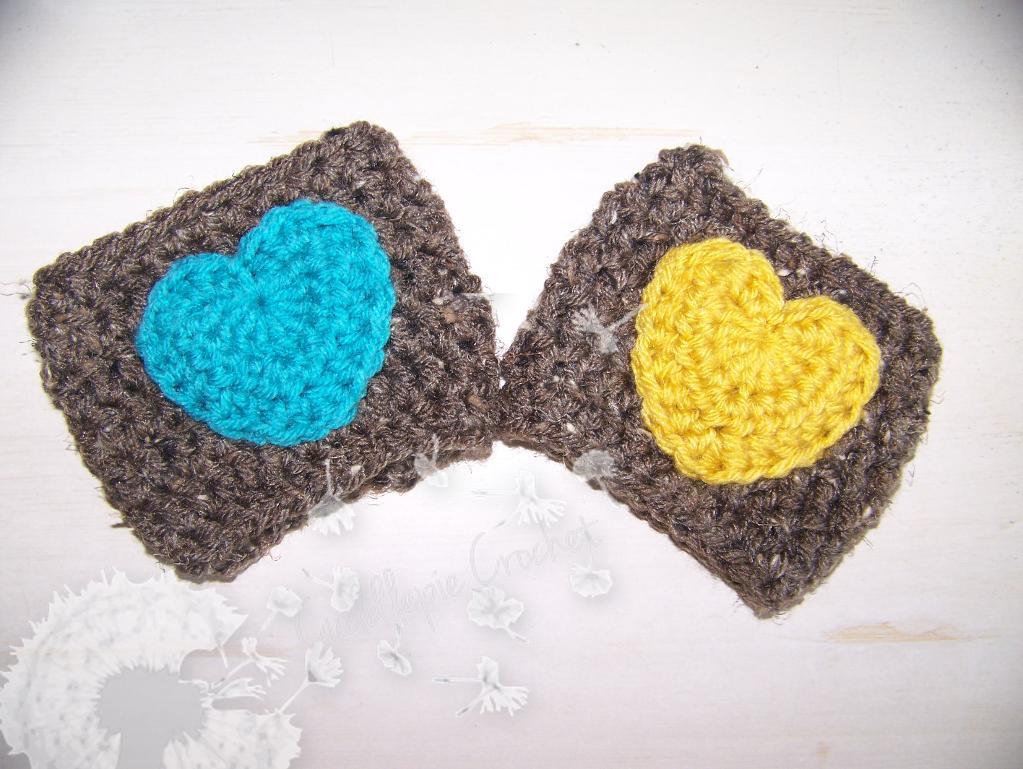 Photo via Bluprint member Punkrawkpookie
Heart mug cozies
Here's another one of those practical yet awesome crochet patterns. These heart mug cozies are scrap-friendly, and crocheting the hearts in non-traditional Valentine's Day colors, like the hearts seen here, make them acceptable no matter what time of year.
Get the Heart Cup Cozy pattern.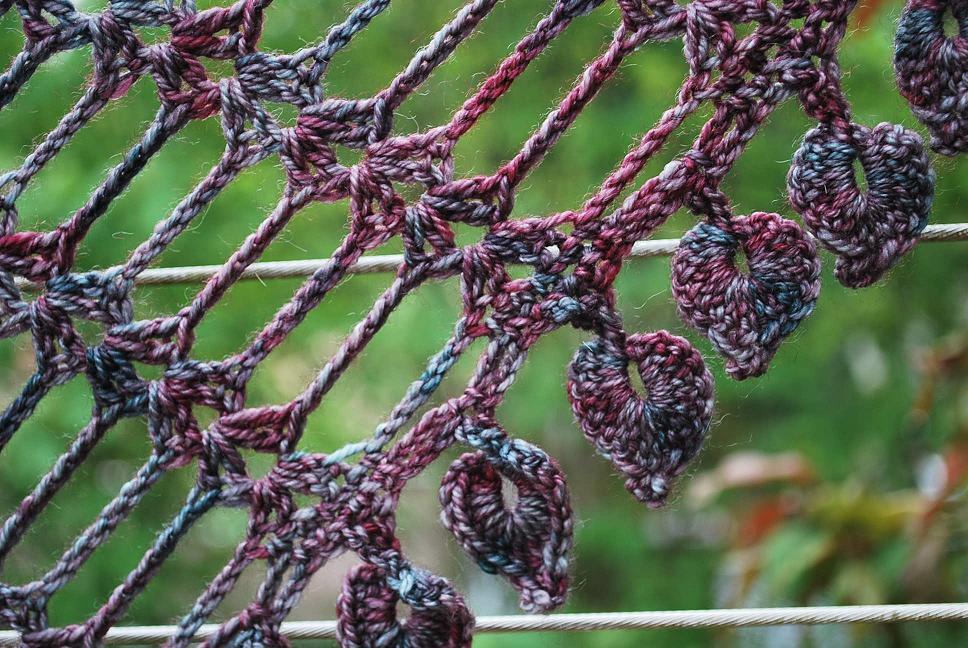 Photo via Bluprint member MADuNaier
Hearts desire shawl
Designer MADuNaier designed this shawl for her daughter's prom. It doesn't get any more heartfelt than that! The hearts aren't super obvious at first — that's one thing that makes this shawl so amazing — but on closer inspection, you'll see them hanging from the border. Metallic yarns make the shawl perfect for special occasions, while primary colors will give you a more casual look.
Get the Hearts Desire Shawl pattern.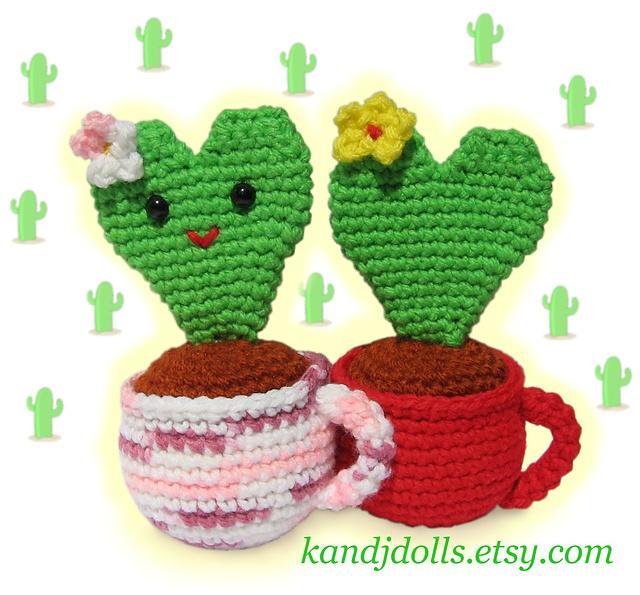 Photo via Bluprint member Sayjai
Amigurumi heart cactus
Cacti shaped like hearts? Yes, please! These little guys would look awesome hanging around your kitchen or office. If you're new to amigurumi, this pattern is ideal for you; it comes with 14 images to help you as you work through the crochet pattern.
Get the FREE Amigurumi Heart Cactus pattern.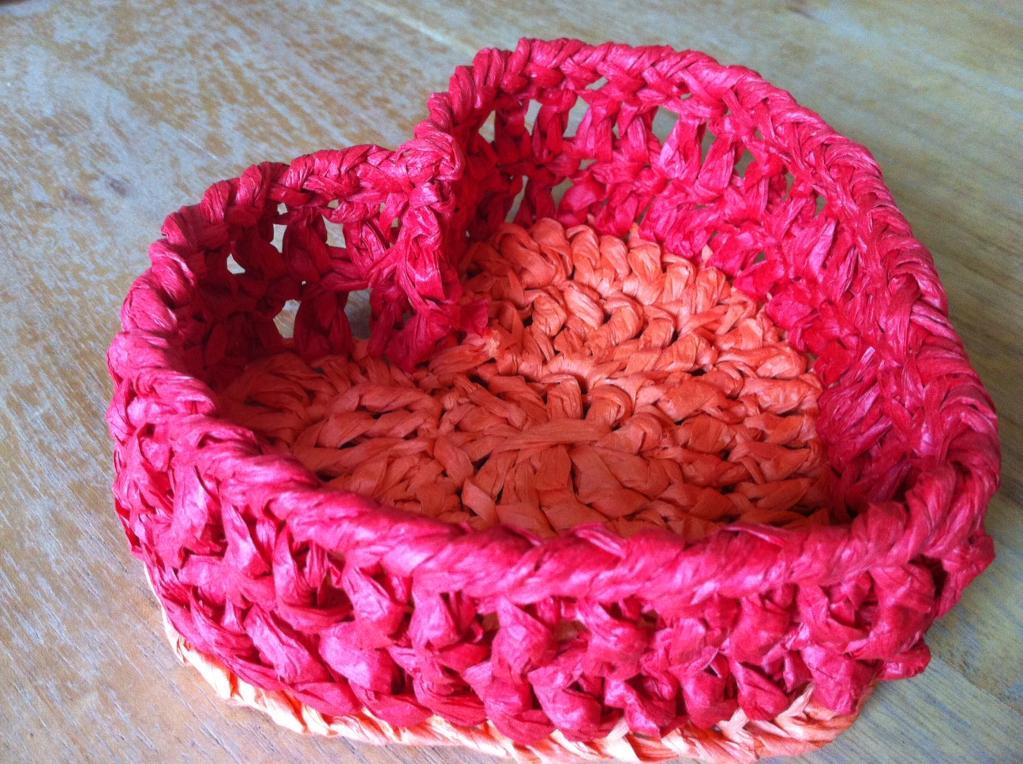 Photo via Bluprint member GaBo Socks
Heart basket
The best kind of valentines are the ones that are both pretty and functional. This crochet heart basket fits the bill. This particular basket is made with sisal, but you could use any type of sturdy rope or cotton to get the same effect. Fill the heart with candy — or maybe even craft supplies if you're valentine is a crafter — and the recipient can repurpose it after Valentine's Day.
Get the FREE Heart Basket pattern.
[box type="shadow"]
Put your heart into it!
On Valentine's Day, hearts are on everyone's mind! Not everyone is lucky enough to have a strong heart, however. 2Hearts is a national organization dedicated to helping children, teens and young adults who have been diagnosed with Congenital Heart Disease, the #1 birth defect in the nation. Their mission is to help these youth transition into adulthood in a healthy, safe and informed way. Through activities, info sessions and more, 2Hearts is helping the young CHD community.
This Valentine's Day, spread the love with Bluprint Cares! Learn more about the 2Hearts mission and how you can make a difference: Learn more on the Bluprint Cares page![/box]
Are you going to crochet anything for Valentine's Day this year?