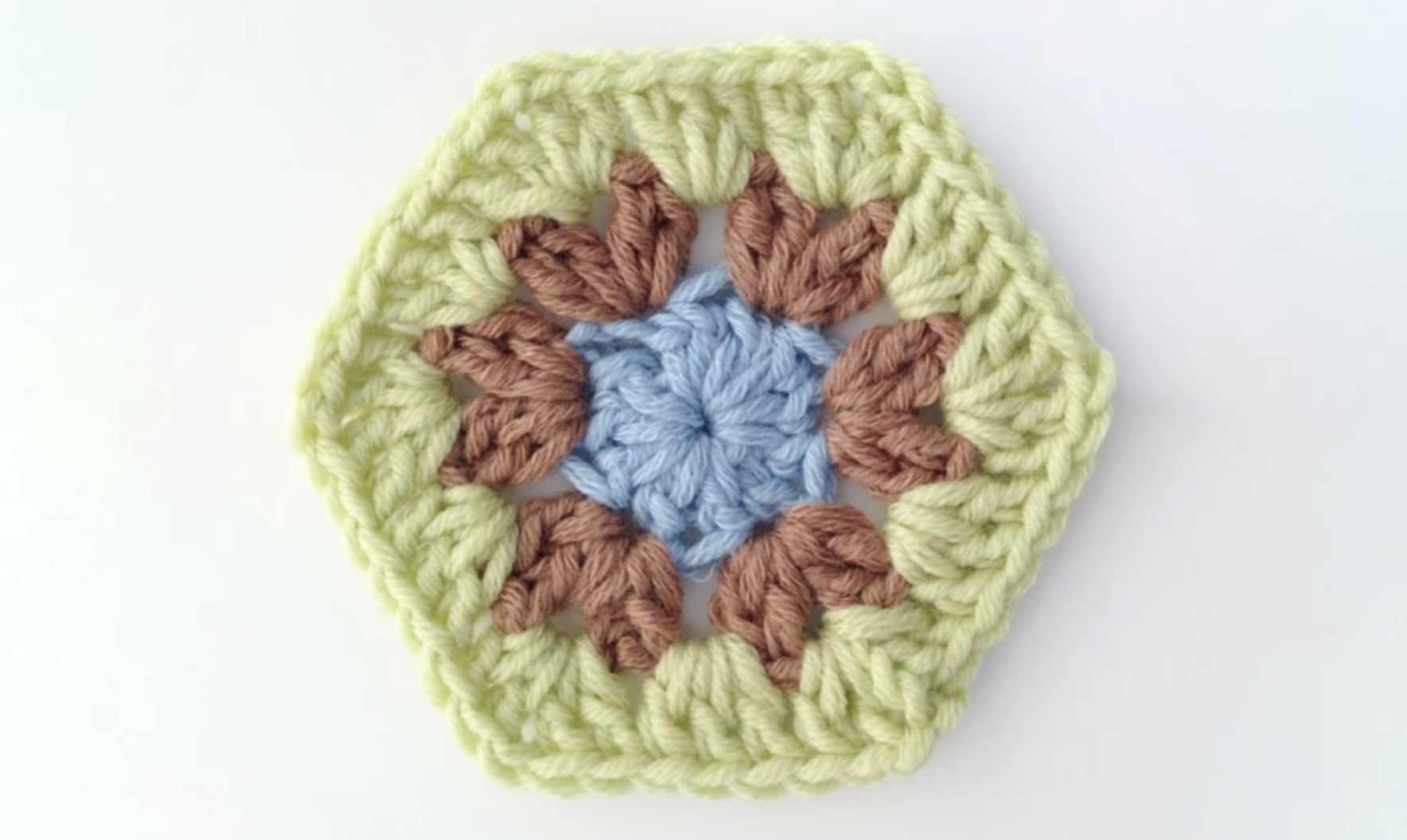 If you're starting to feel a bit…boxed in by the very square shape of a traditional granny square, we've got an easy solution. It's called a hexagon, and it's just as easy to make as a granny square, promise.
Granny Hexagon Motif
Level: Easy
What You Need
Yarn (use whatever you like, but we're big fans of worsted weight!); you'll need 3 colors
Crochet hook (make sure you use something that works with your yarn weight)
Tapestry needle
Abbreviations
Ch – Chain
Dc – Double crochet
Sl st – Slip stitch
Rnd – Round
Instructions
Rnd 1: Start by making a magic ring or ch 4 and join with a slip stitch to form a ring. Ch 2 (these do not count as a stitch), and then 12 dc into the ring. Close with a slip stitch or a neat join and weave in ends.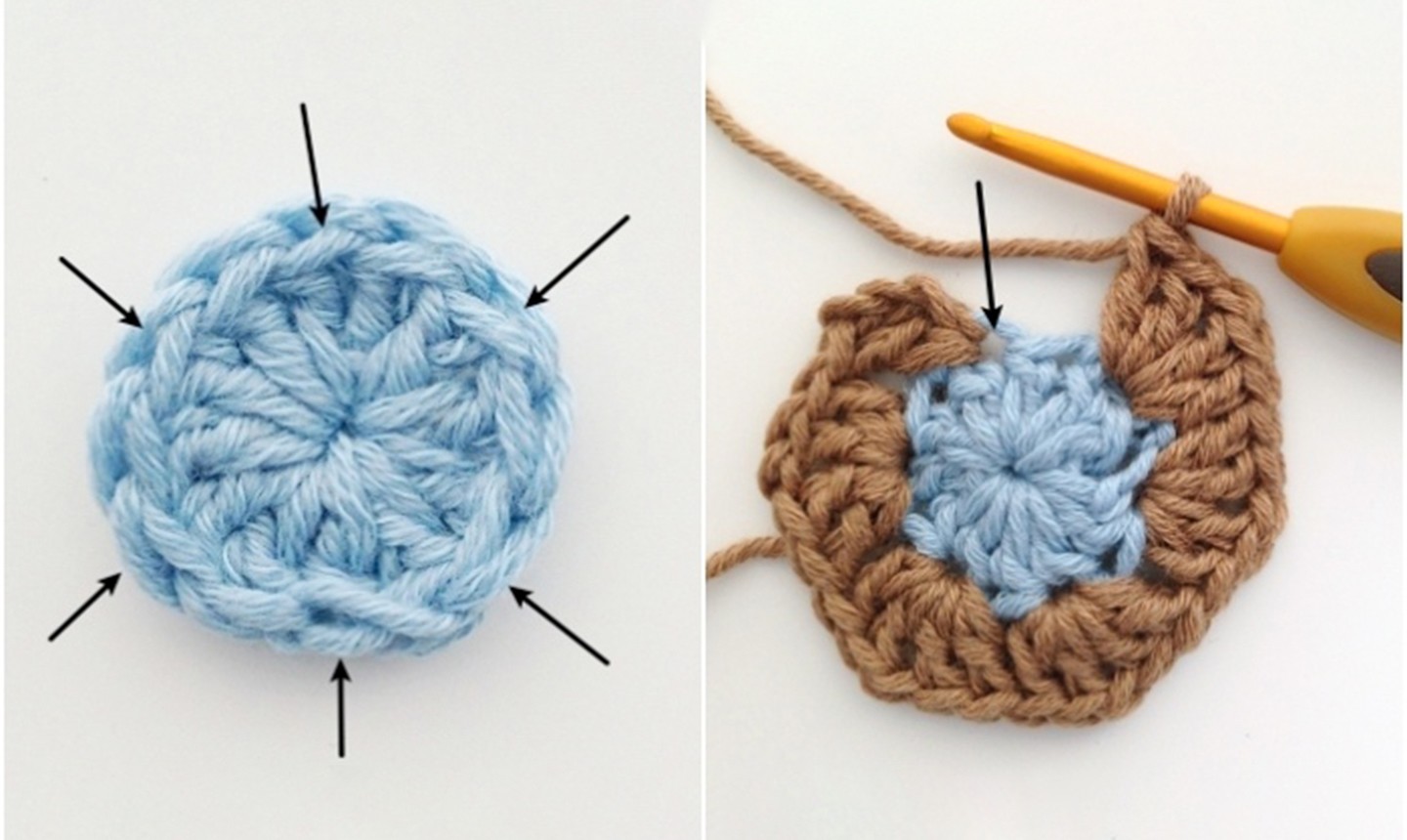 Rnd 2: Join the next color yarn into any stitch. Ch 3 (count as one dc) and then 1 dc into that same stitch. This is the half of the first point.
Skip a stitch, then 2 dc, ch 1, 2 dc into every other stitch around the circle (in the photo above, the arrows indicate where you'll work your points). When you have completed five points, make 2 dc and 1 ch into the first stitch and join with a sl st to complete the round. Cut your yarn and weave in ends.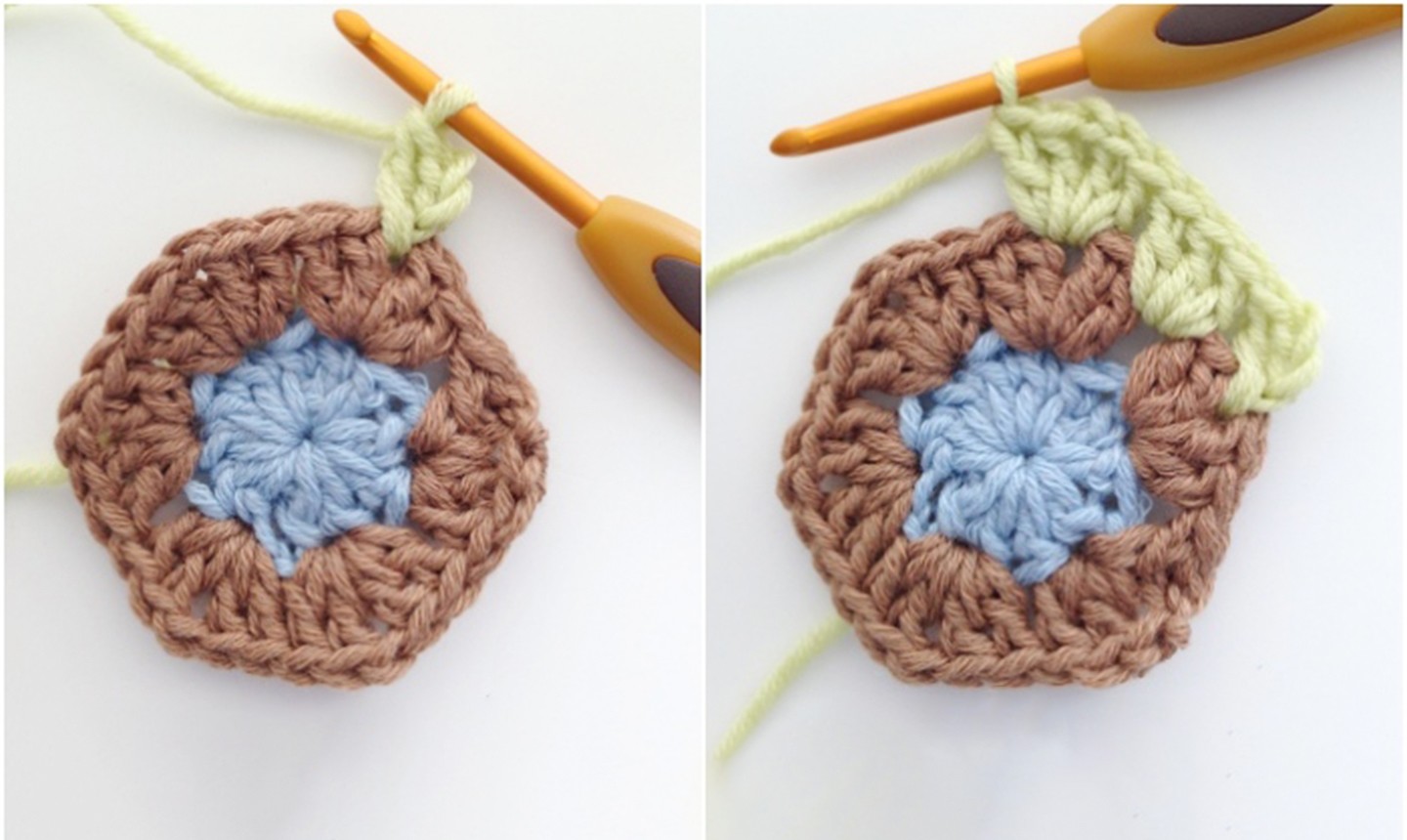 Rnd 3: Join your next color yarn into a chain space at one of the points. Ch 3 (these count as a dc), dc into the same chain space.
*Skip 1 ch space, 3 dc into the next ch space (This should be the gap between your starting point the next one, making a flat side of the hexagon). 2 dc, ch 2, 2 dc into ch space at the next point. Repeat from * 4 more times.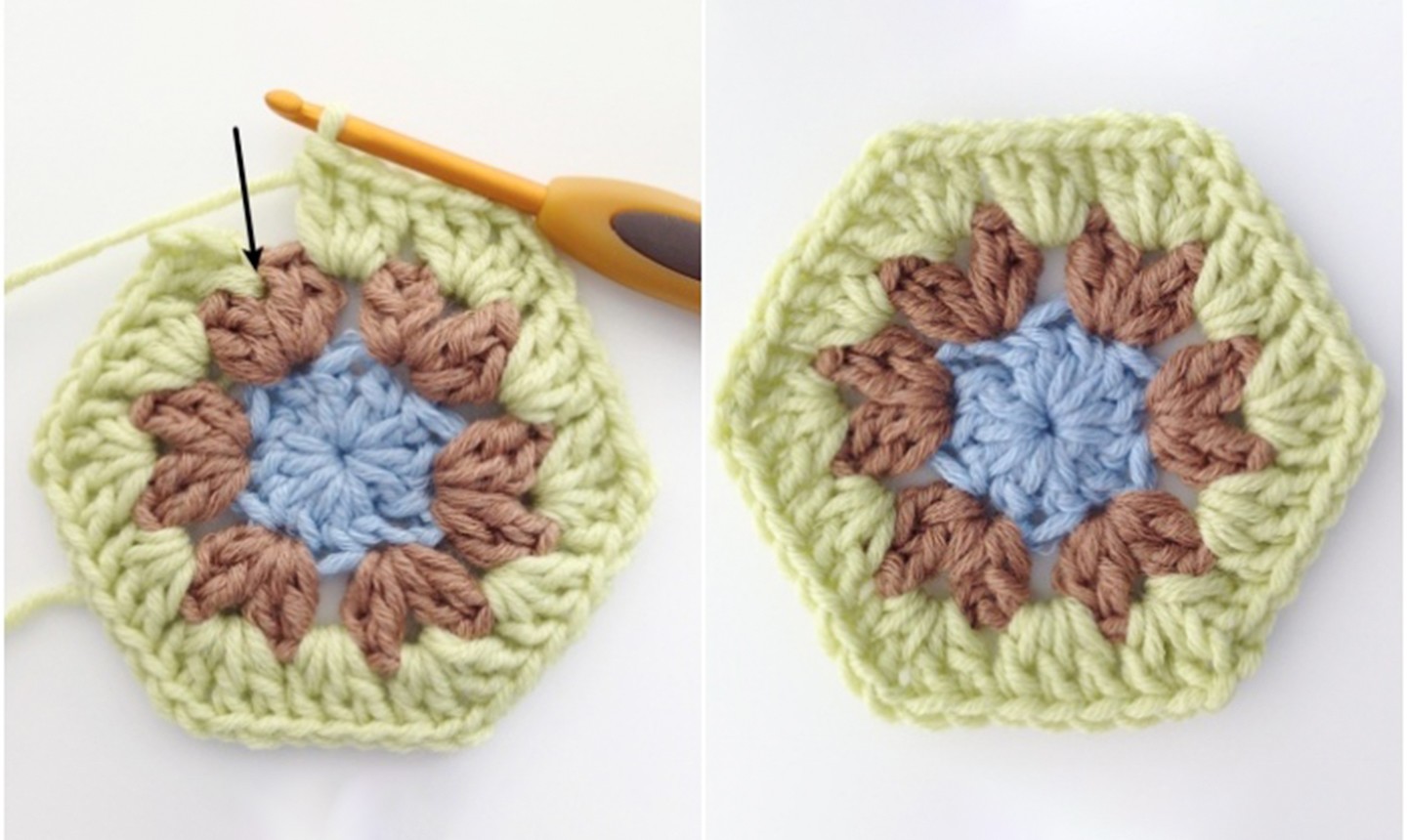 At the end of the round, make 2 dc and 2 chains in the same space where you started the round. Join to the starting chain with a slip stitch to close the round. Fasten off and weave in ends.