Flat yarn — also called tape yarn or ribbon yarn — is a unique fiber that's exceptionally wide and flat. It also happens to be having a major moment!
Want to give flat yarn a try, but can't figure out how? Try the patterns in this collection.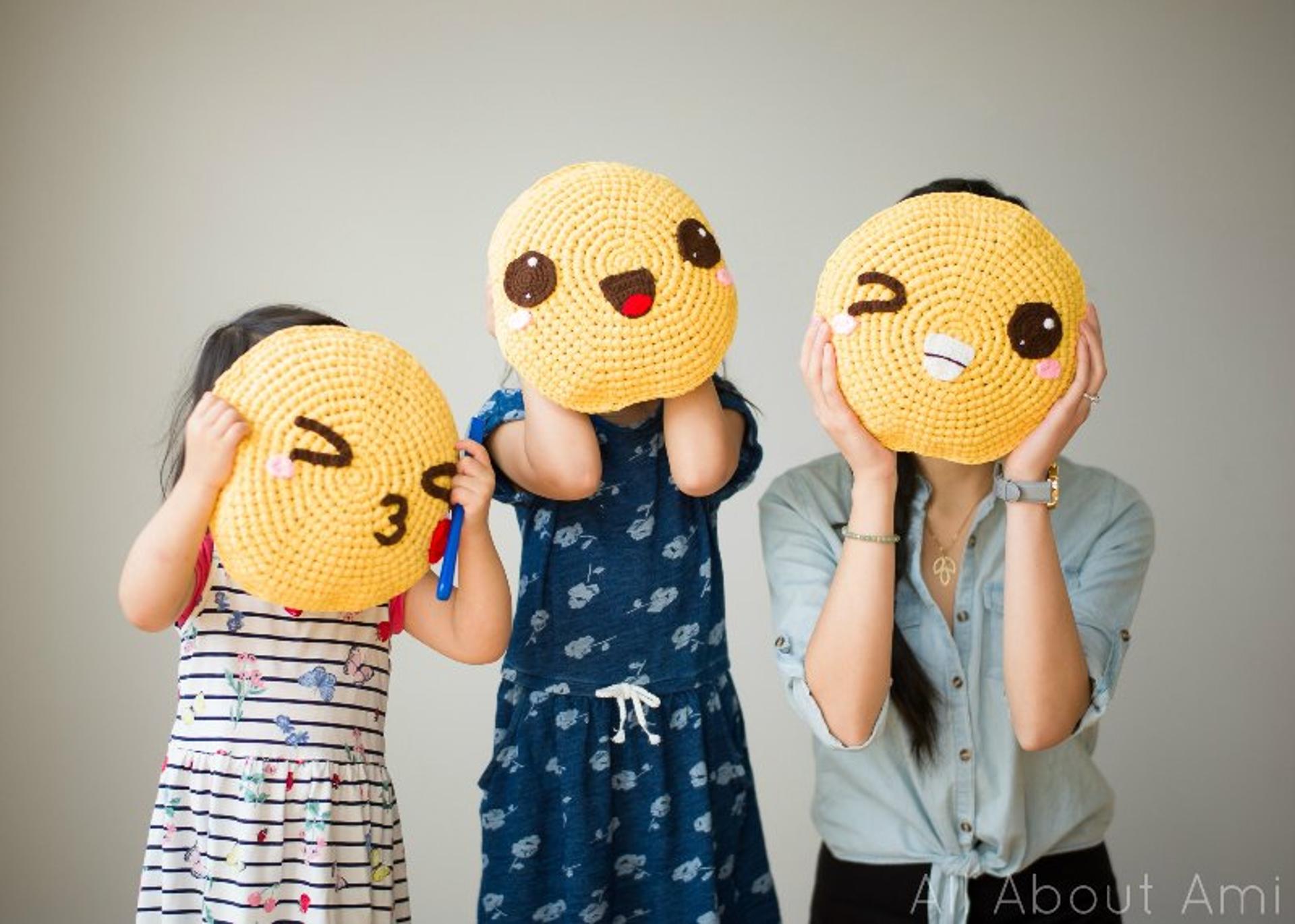 Photo via All About Ami
1. Pillowji Pillows
These fun emoji-inspired crochet pillows are created using Lion Brand Fast Track Yarn, a bulky weight, cotton-polyester blend flat yarn. The cotton in this yarn makes it soft but sturdy yarn — perfect for home decor. These pillows work up quickly, using one skein of yarn per pillow.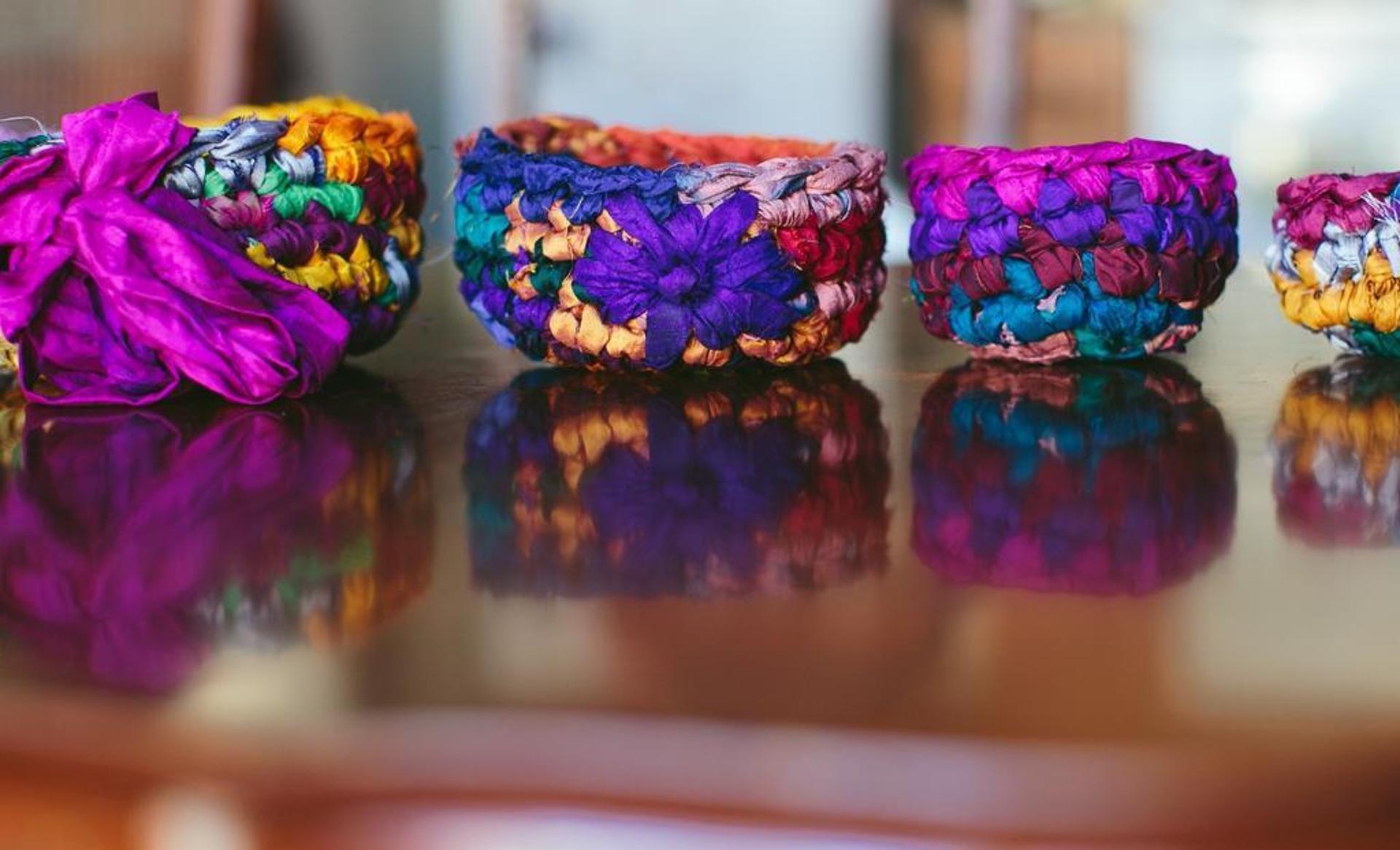 Photo via The Firefly Hook
2. Sari Silk Nesting Bowls
Crochet patterns that call for recycled sari silk yarn are often good choices for using flat yarn, as this yarn tends to be wide and flat. This is a great set of 4 crochet nesting bowls that range in size from under 3″ diameter to about 6″. Make them all or just make one in the size that you need.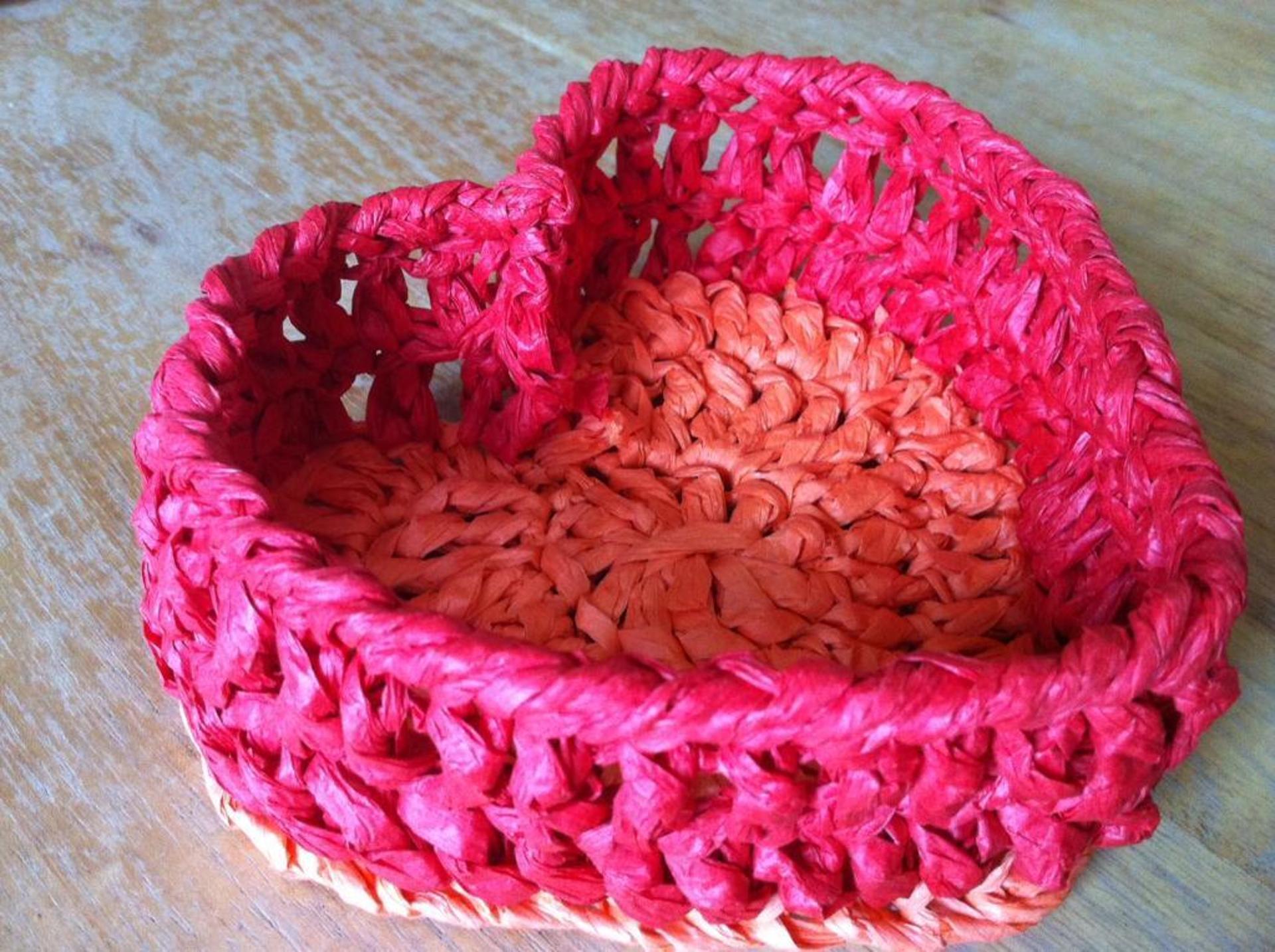 Photo via GaBoSocks Pattern Store
3. Heart Basket
Bulky weight flat yarn (or double-stranded flat yarn in lighter weights) will work well for all types of crochet bowls and crochet baskets. This heart-shaped basket was originally designed to be made with sisal but can be created in many different materials and tape yarn is a nice choice.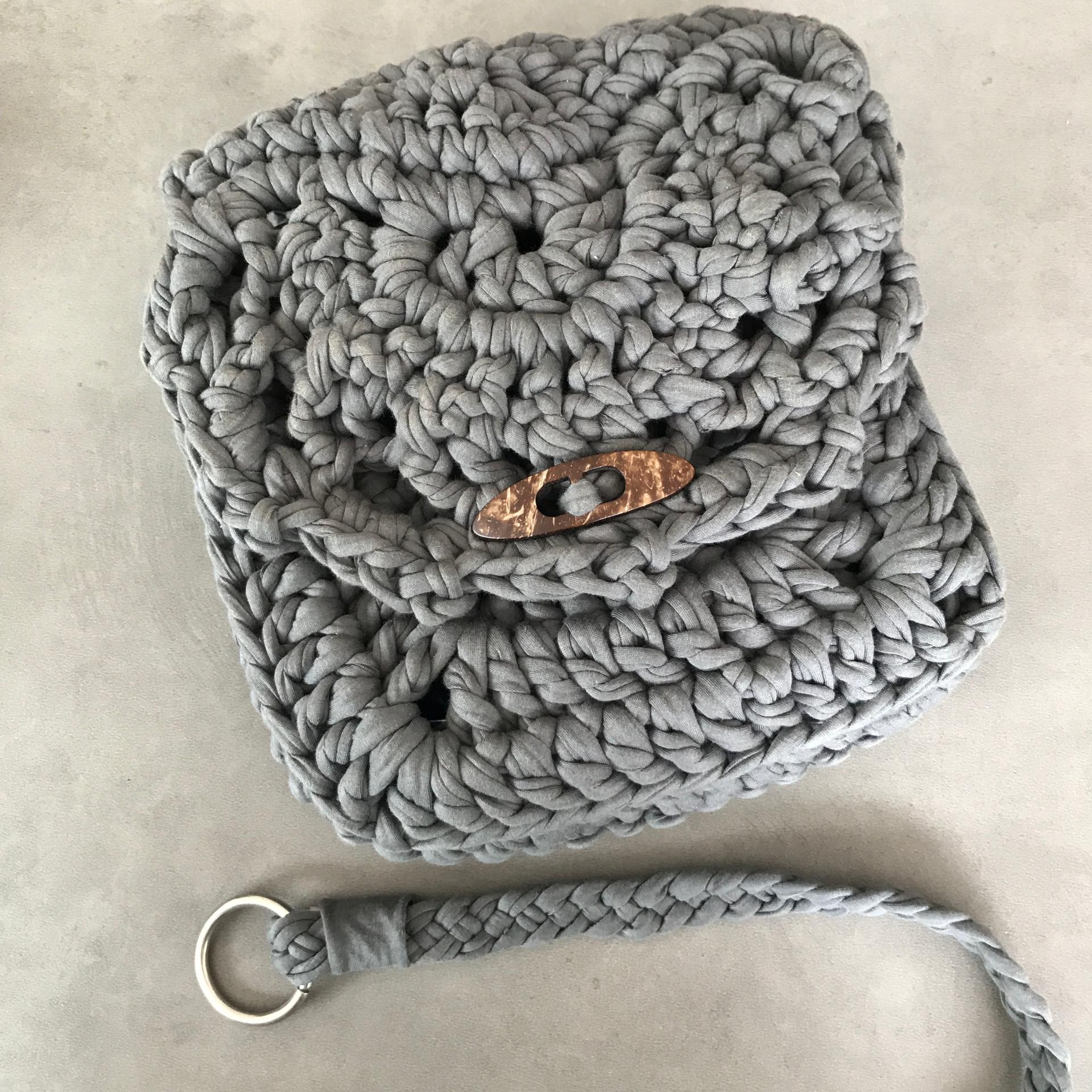 Photo via Prochet Design
4. T-Shirt Yarn Bag
Consider adapting at T-shirt yarn patterns for your flat yarn! Although the yarns are a bit different, they do have a lot of similarities. For example, try using tape yarn to make this small crochet purse. The yarn's thickness helps protect what you have inside and creates durable straps that will stand the test of time.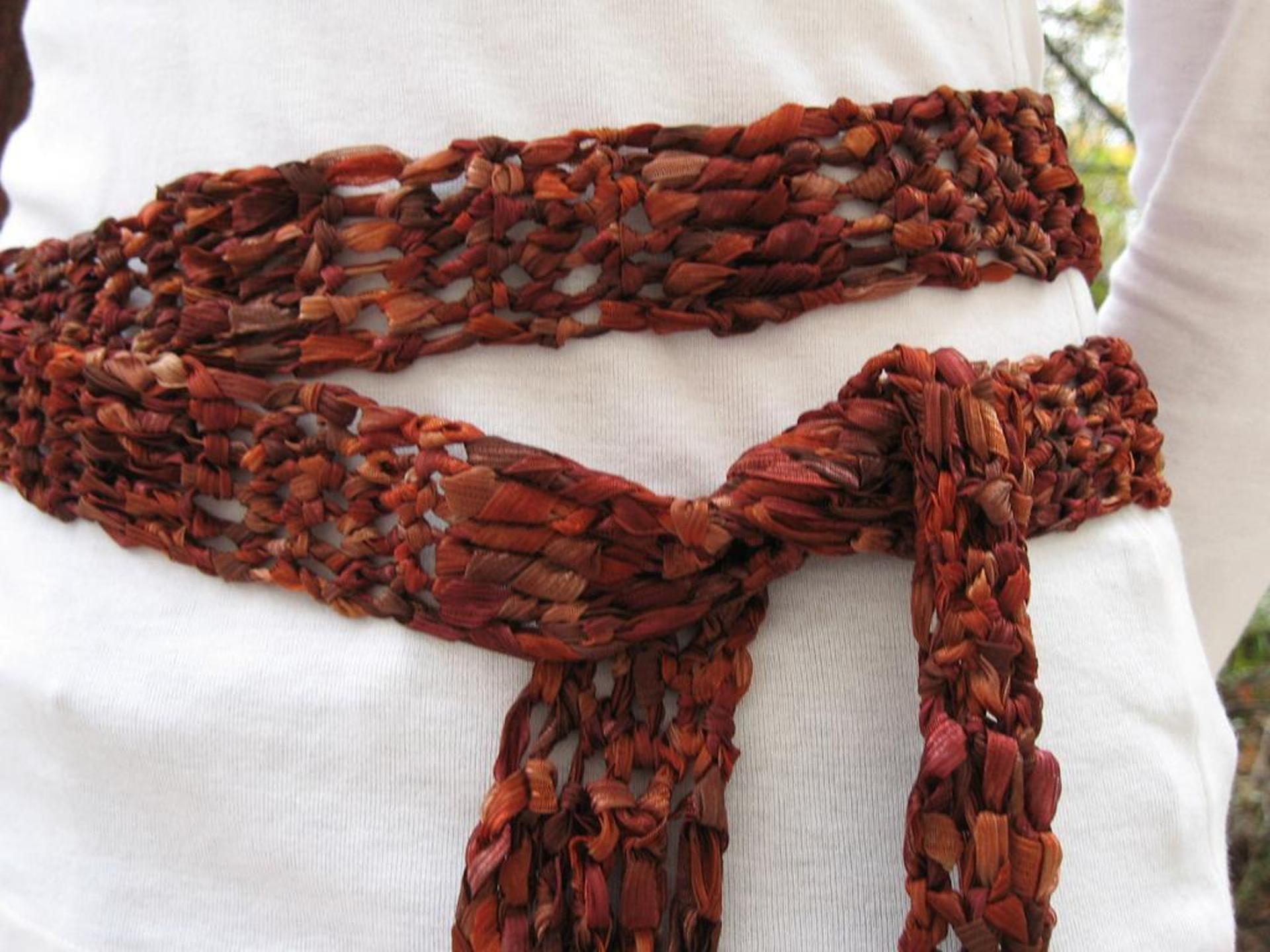 Photo via Andrea's Yarn Basket
5. Incredible Ribbon Belt
Simple crochet accessories made with the basic stitches are a top choice for working with flat yarn. This crochet belt is a good example. It's made with single crochet and treble crochet stitches that nicely showcase the texture of this unique yarn. Bonus: The belt can also double as a skinny scarf!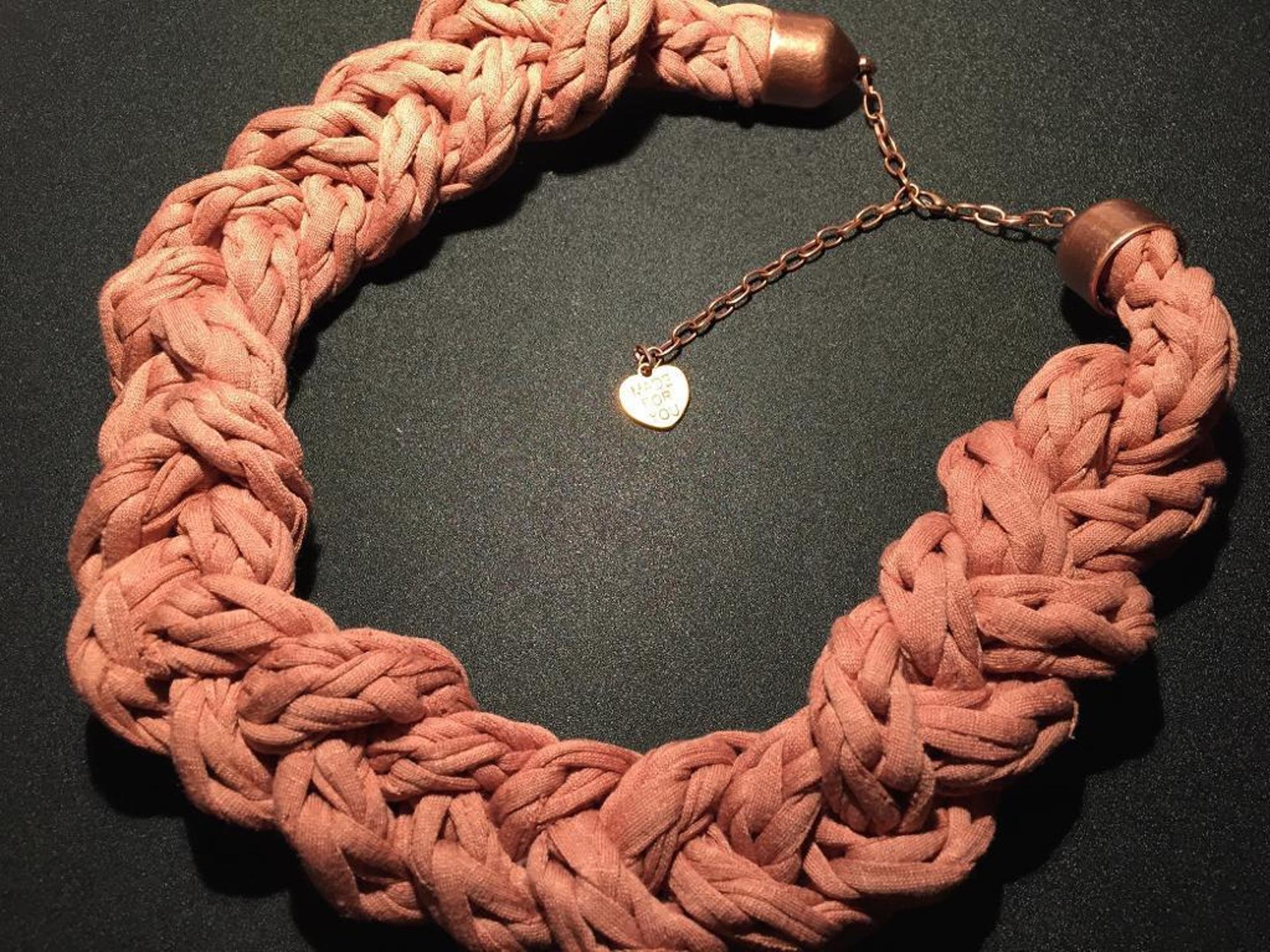 Photo via Monnalisa's Pattern Store
6. Navy Braid Necklace
Chunky crochet jewelry is another accessory that accentuates flat yarn perfectly. This necklace is very simple, made with single crochet stitches that are then braided to create a more interesting design. This is the type of project that works up really fast and doesn't require a lot of yarn but gives you a lot of bang for your buck, dressing up any outfit with funky flair.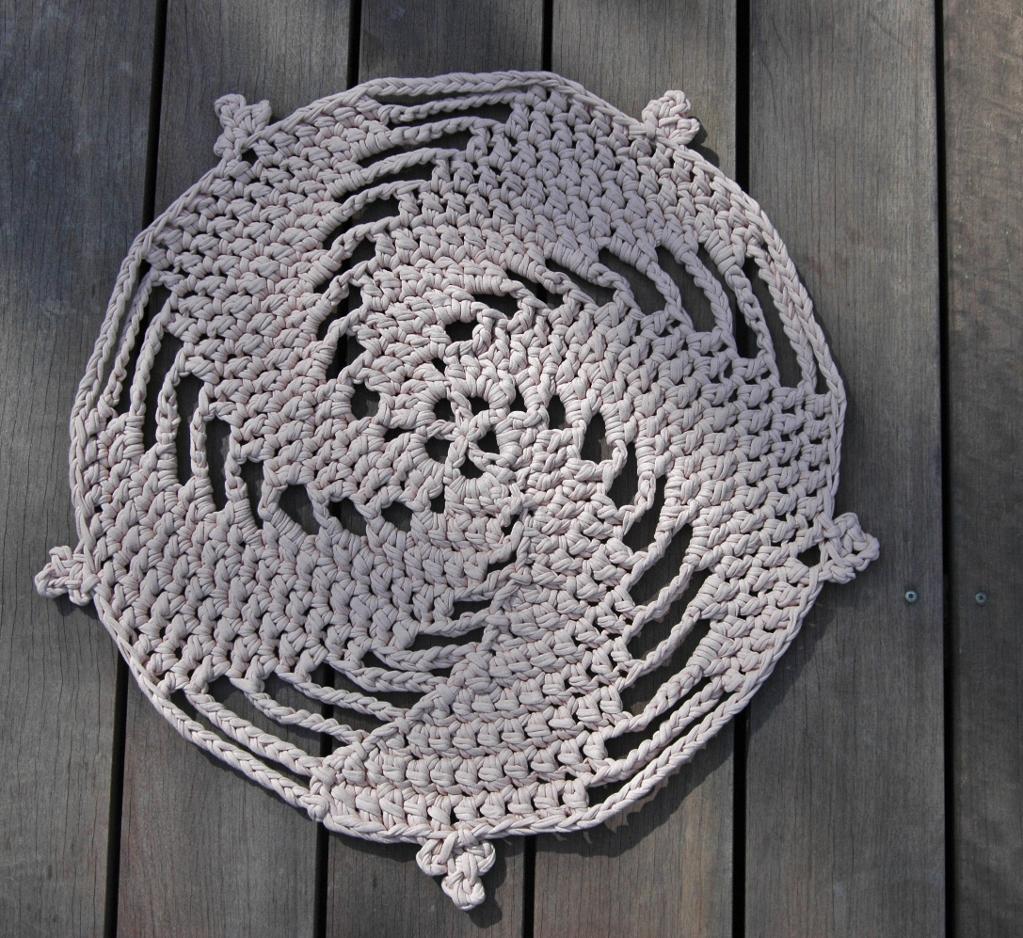 Photo via ByNumber19
7. 5 Spirals Rug
Simple crochet rugs work well using flat yarn. A bulky weight flat yarn can be substituted for T-shirt yarn in patterns such as this one, creating high-class home decor that's cozy under bare feet. This small rug is designed for use in a bathroom but would also work nicely in a kitchen.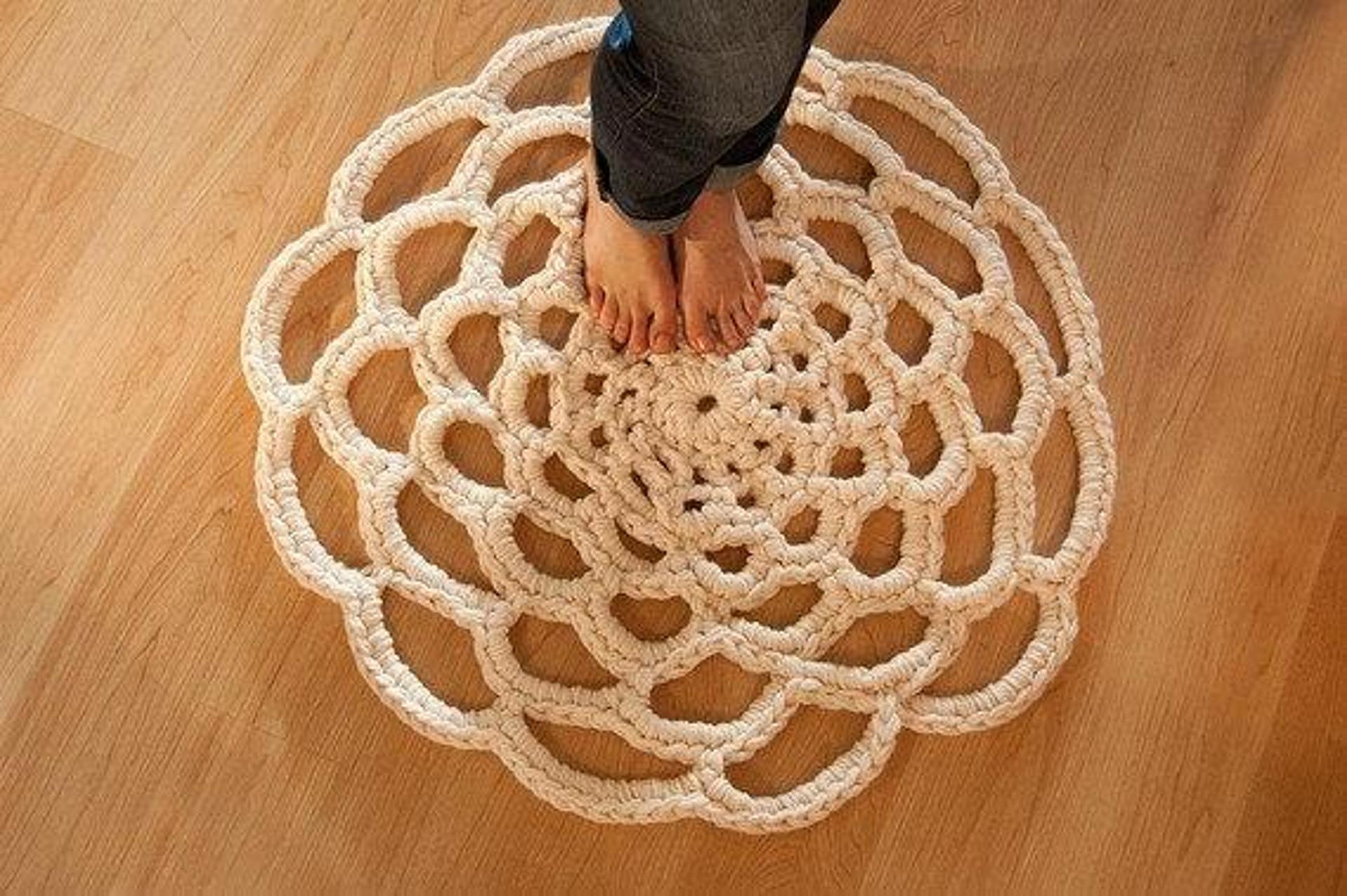 Photo via Dainty Loops
8. Doily Rug
Flat yarn works nicely in openwork crochet patterns, too! This is especially true for bulky weight flat yarn because the open spaces contrast nicely with the chunky crochet. This doily rug is a lovely example of a decorative piece that is very eye-catching because of this exact contrast.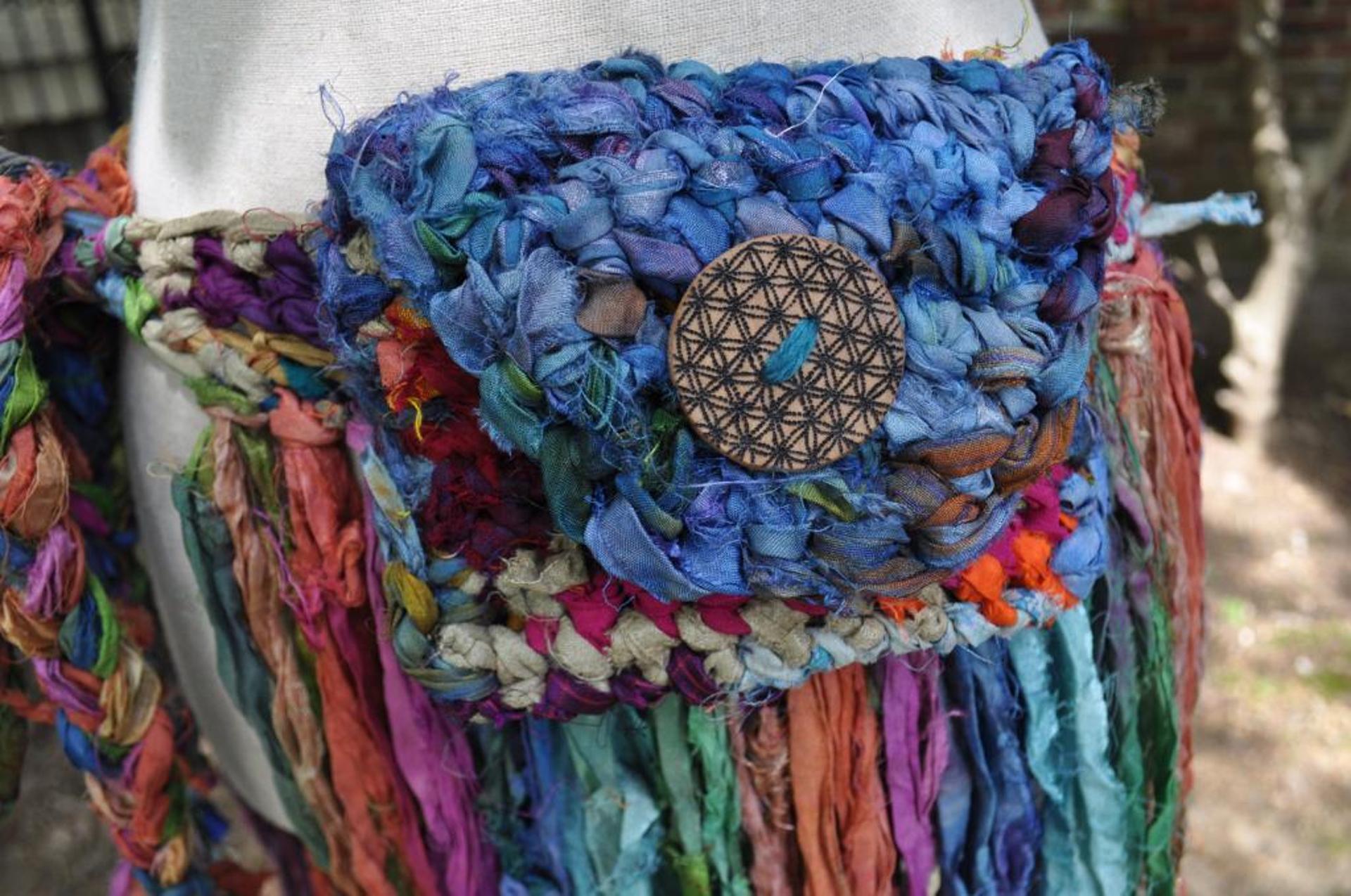 Photo via Of Mars
9. Sari Silk Fringe Skirt
This skirt is designed to be worn over leggings or other clothing — really, it's more like a belt with lots of long, beautiful fringe. Flat yarn makes for terrific texture that creates interesting fringe, so it's a fun choice for a project like this one.