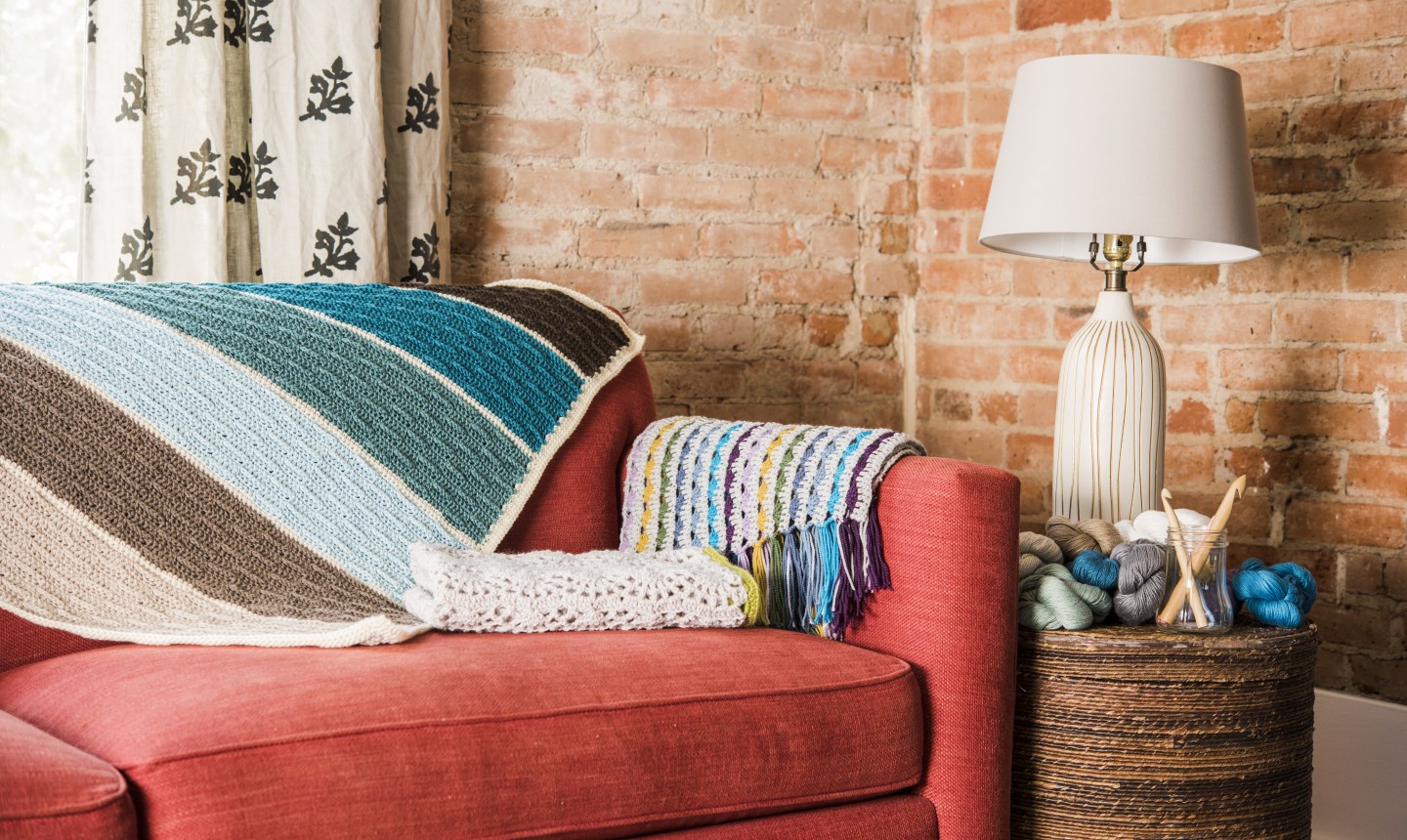 No Saturday morning is complete without a cozy, handmade afghan to keep you warm. Add coffee (or tea!) and a little stitching, and your weekend vibe is complete. These picks are as much fun to make as they are to snuggle with.
1. Massapequa Afghan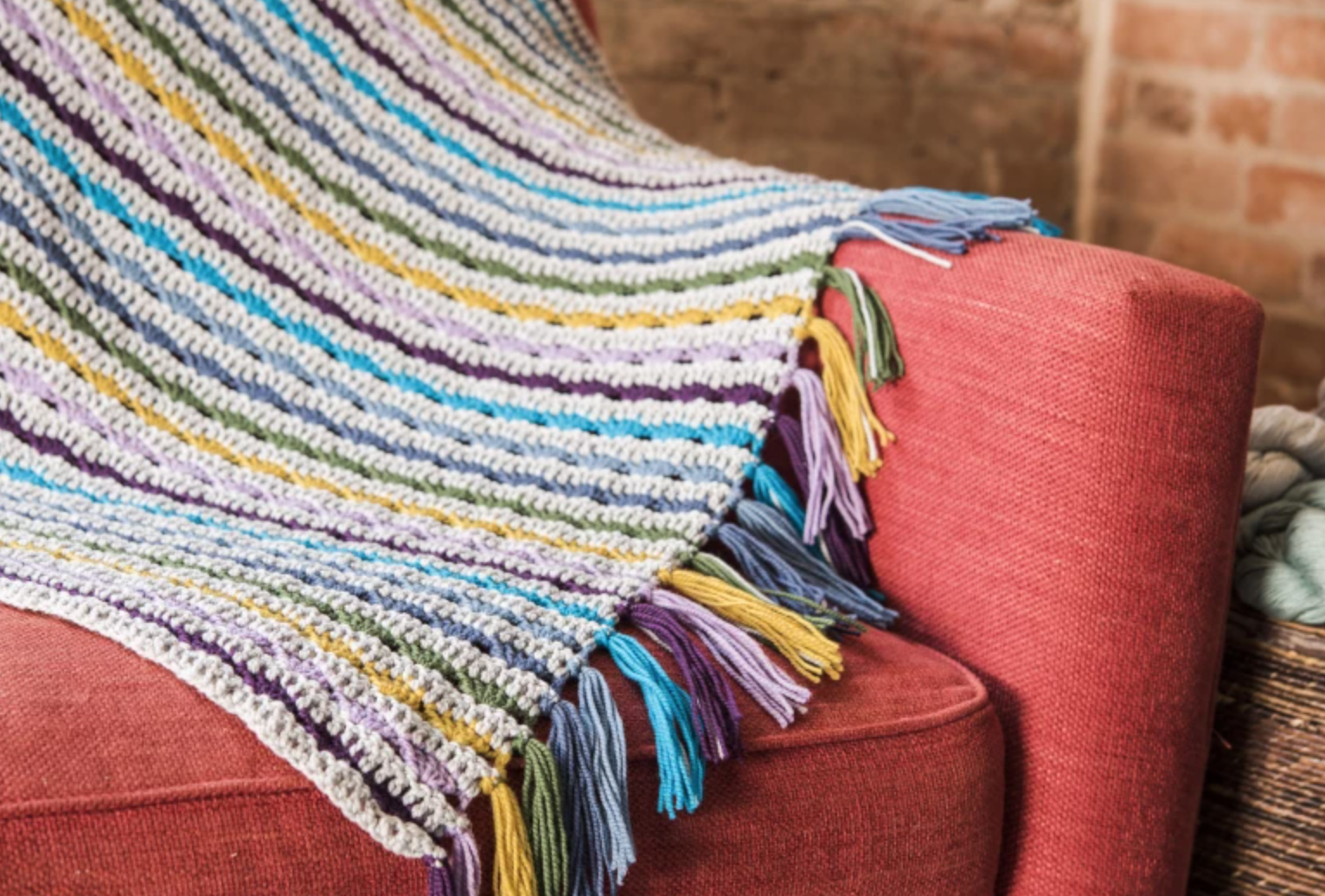 Sometimes stripes mean an endless number of ends to weave in. Not so, with this colorful blanket! You'll work a simple two-row repeat, and turn your ends into tassels at the end. Genius!
MAKE IT
2. Flagstone Lace Afghan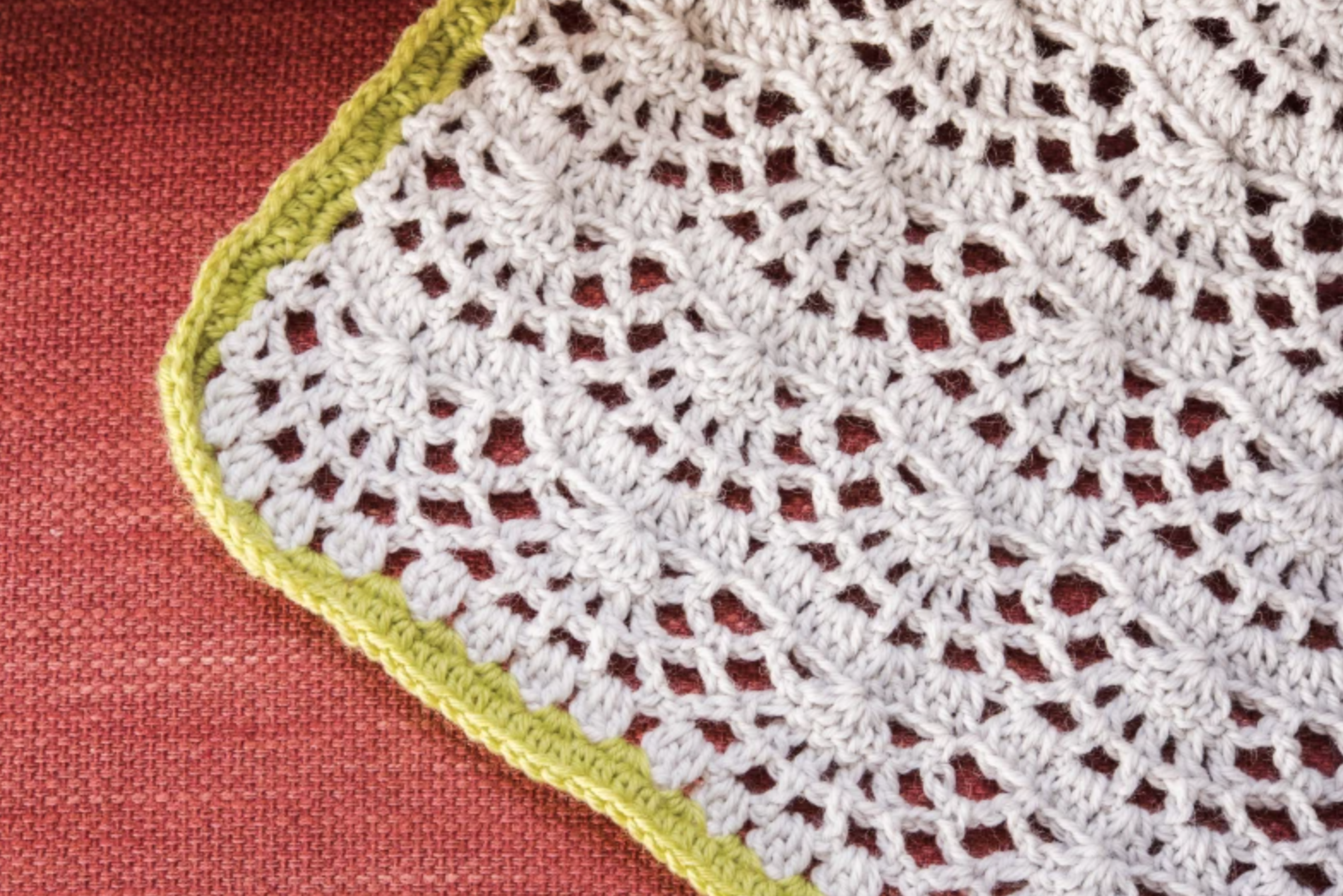 The lacy stitch pattern on this summery afghan draws you in right away, but it's the subtle details that really make it extra. For example: the lace is worked from the center out, so the pattern is a mirror image of itself.
MAKE IT
3. Colorblock Afghan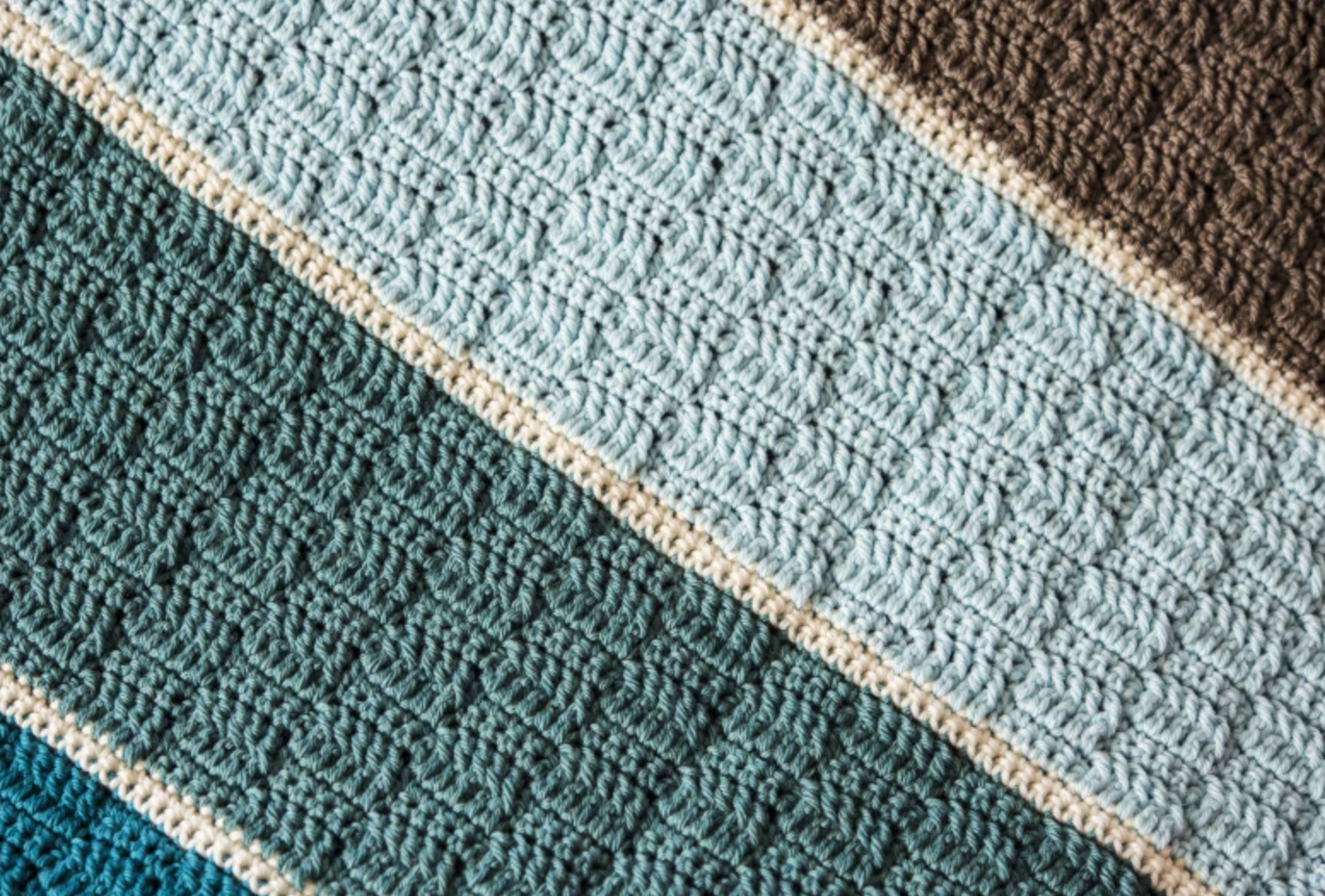 Color, texture, and worsted-weight yarn join forces in this gorgeous design. Pick your six favorite colors (or get inspired by paint chips!), and tie them all together with a neutral shade.
MAKE IT
4. Grayscale Afghan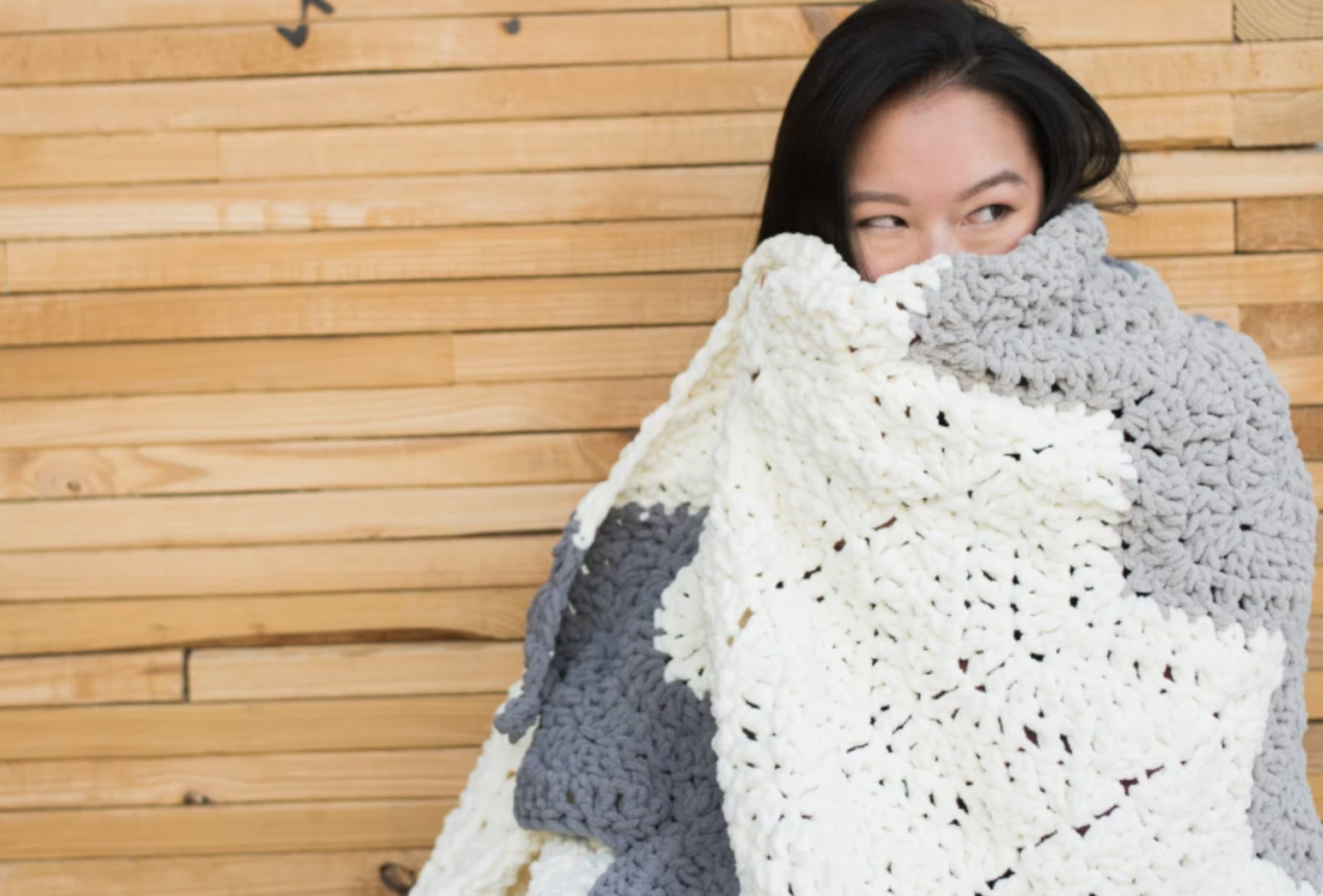 We love it when simple stitch patterns are used to make bold design statements, so it's no wonder this afghan is on our list. By increasing and decreasing double crochets, and playing with stripes, you'll create a graphic zigzag that'll wake up any couch.
MAKE IT
5. Granny Square Afghan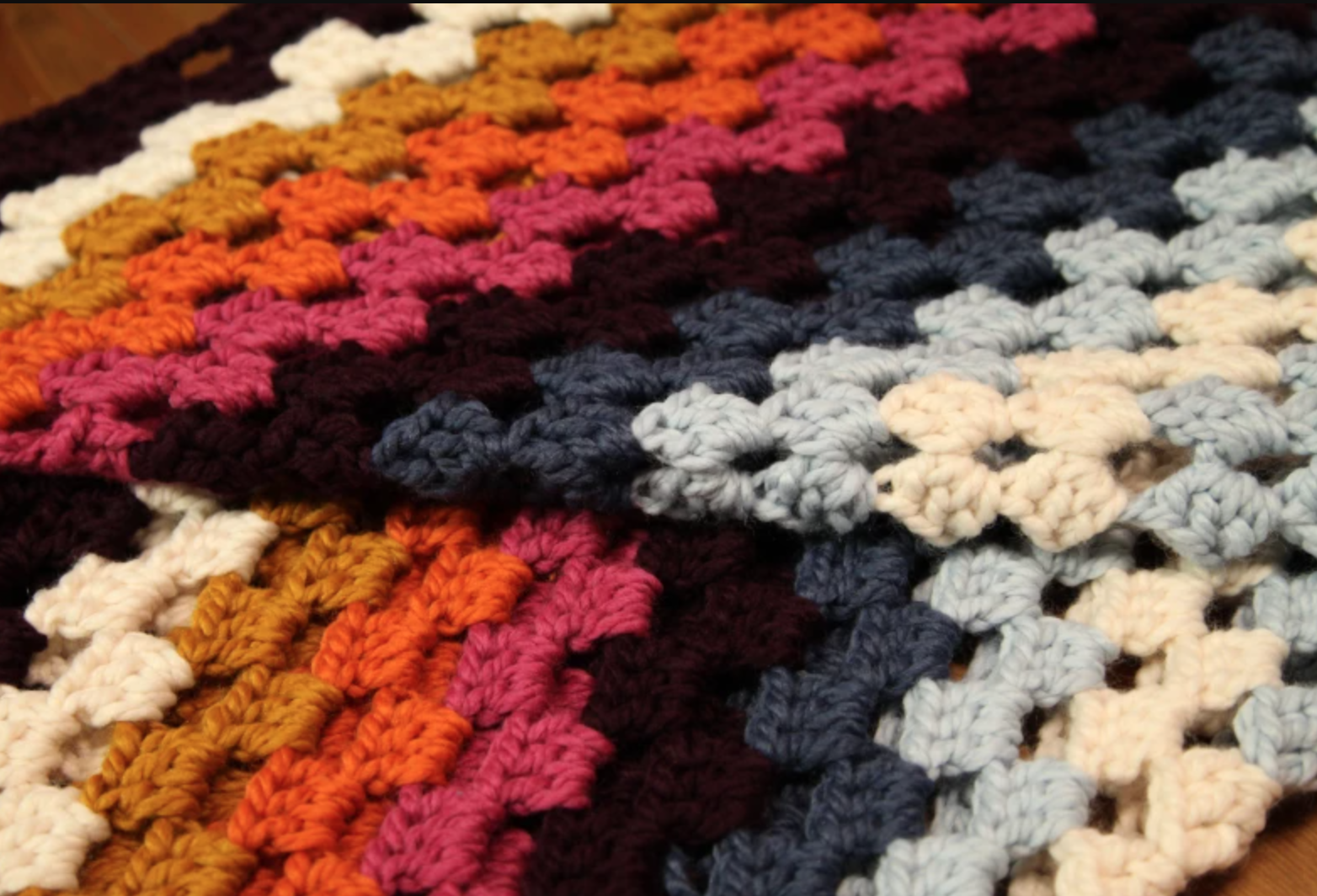 Love granny square afghans, but hate all that joining at the end? We feel you. That's why we're big fans of this pattern — it's literally one giant square, no joining required. Just keep adding rounds until it's the size you want.
MAKE IT
6. Crochet Texture Afghan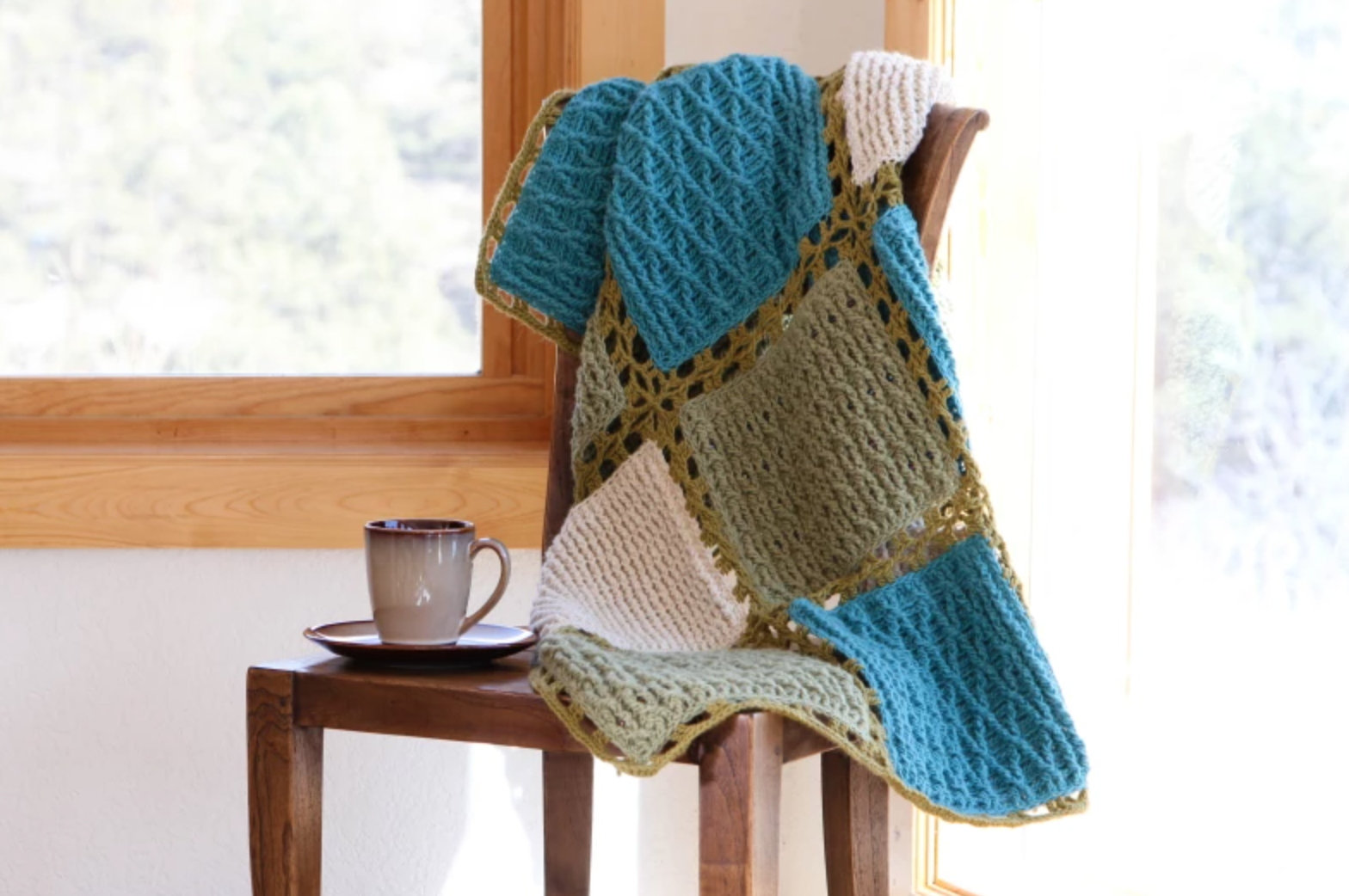 If you're the type that has trouble settling into just one project, this blanket's for you. The Texture Afghan keeps things interesting with post stitches, cables, and even beads. Join your squares at the end for the ultimate sampler-style afghan.
MAKE IT