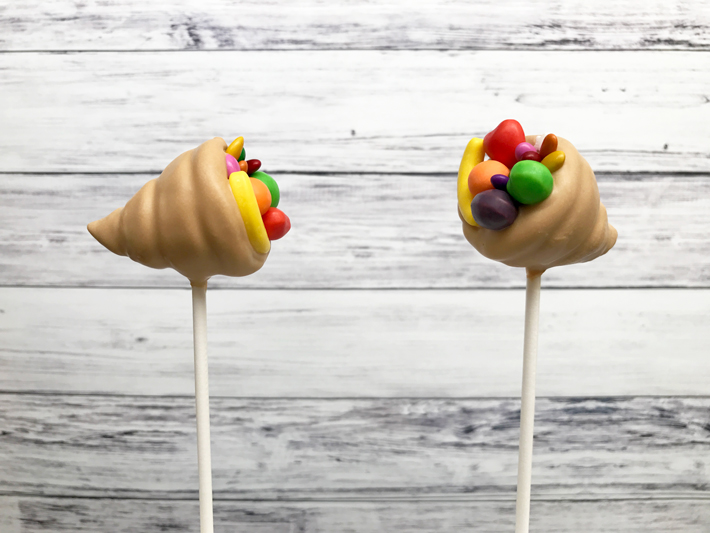 Pie may be a classic Thanksgiving dessert, but that doesn't mean it has to be the only one. Make your table pop this year with cornucopias the whole family will love.
Cornucopia Cake Pops
Level: Easy
What You Need
Baked cake (use your favorite recipe)
Buttercream (Swiss meringue or American buttercream work well)
Peanut butter or toffee-colored candy wafers
Runts candies, sprinkles or any mini colorful candies
Paramount crystals, EZ-Thin or virgin coconut oil (solid)
Lollipop sticks
Cookie scoop
Toothpicks
Waxed paper
Cake pop stand or foam block
Instructions
1. Make the Cake Pop Dough
Mash up a baked cake (you can use any recipe you love) and combine it with buttercream.
Pro Tip: For every 2 cups of cake, use 1 tablespoon buttercream. Adjust this ratio until you have a doughy consistency you can roll into a ball.
2. Shape the Pops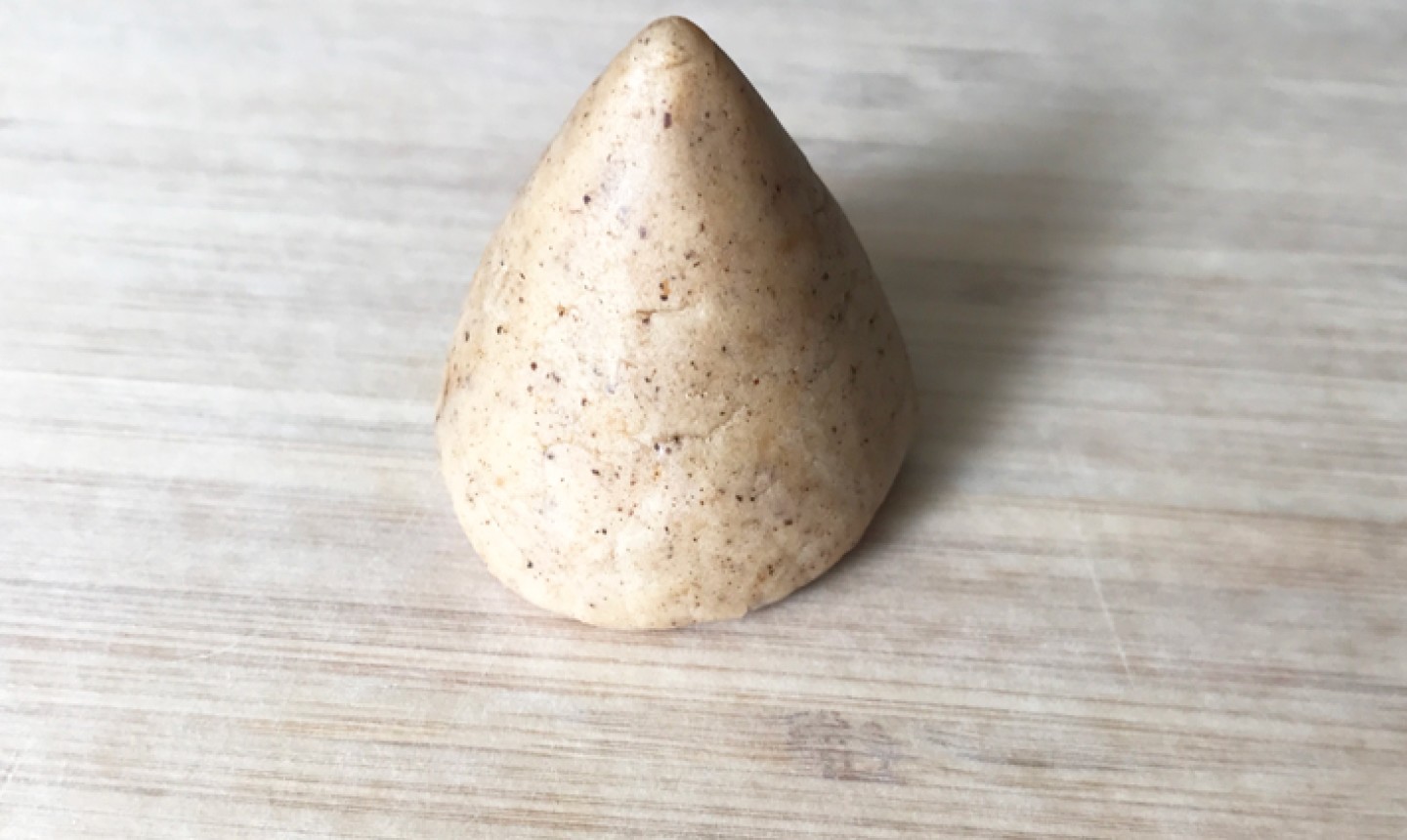 Use a cookie scoop to uniformly portion your dough. Roll each scoop into a ball, then form into a teardrop. Flatten the wide end to form a cone.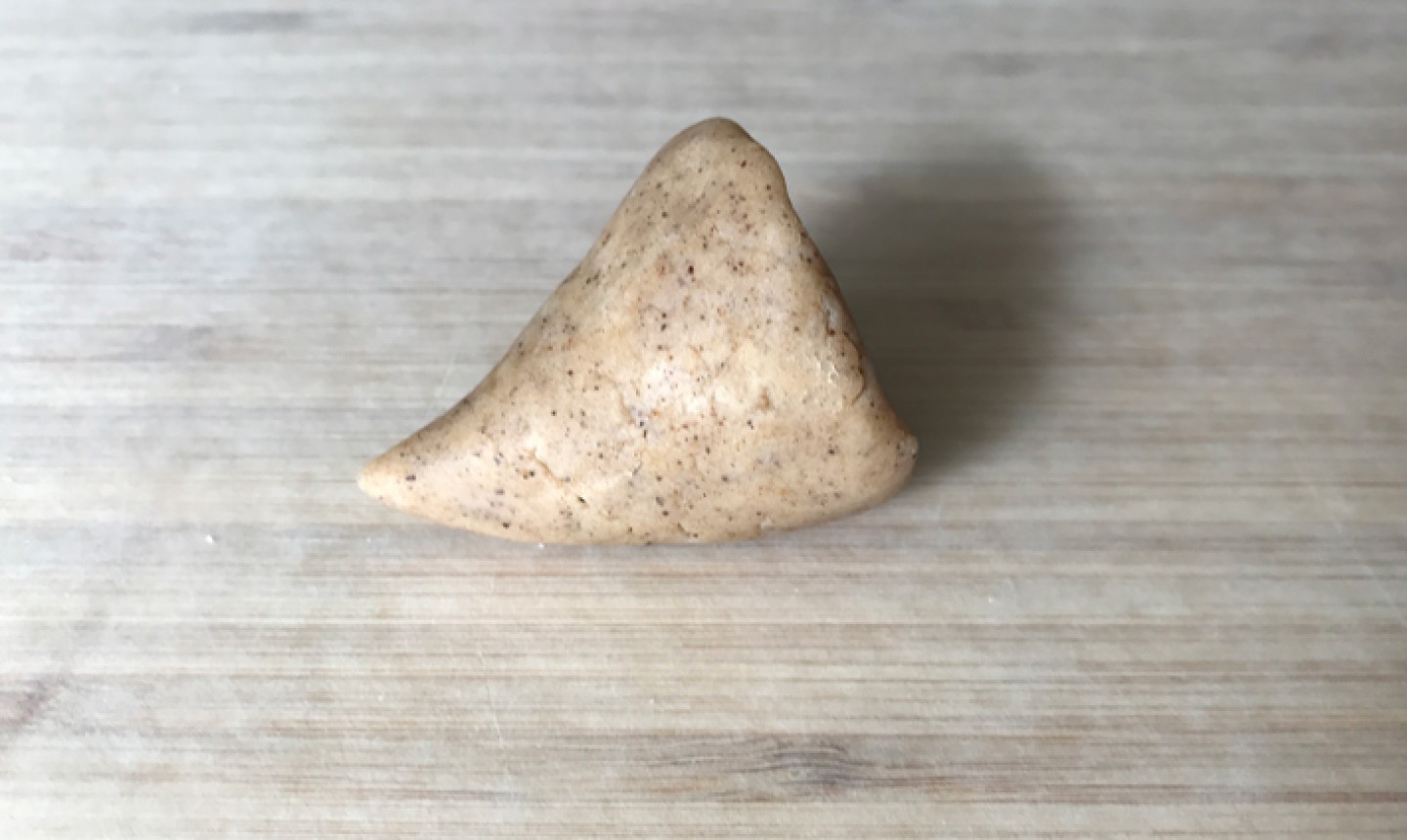 Elongate the cone with your fingers and turn up the pointed end. Press the outer edges out, making the center concave.
3. Indent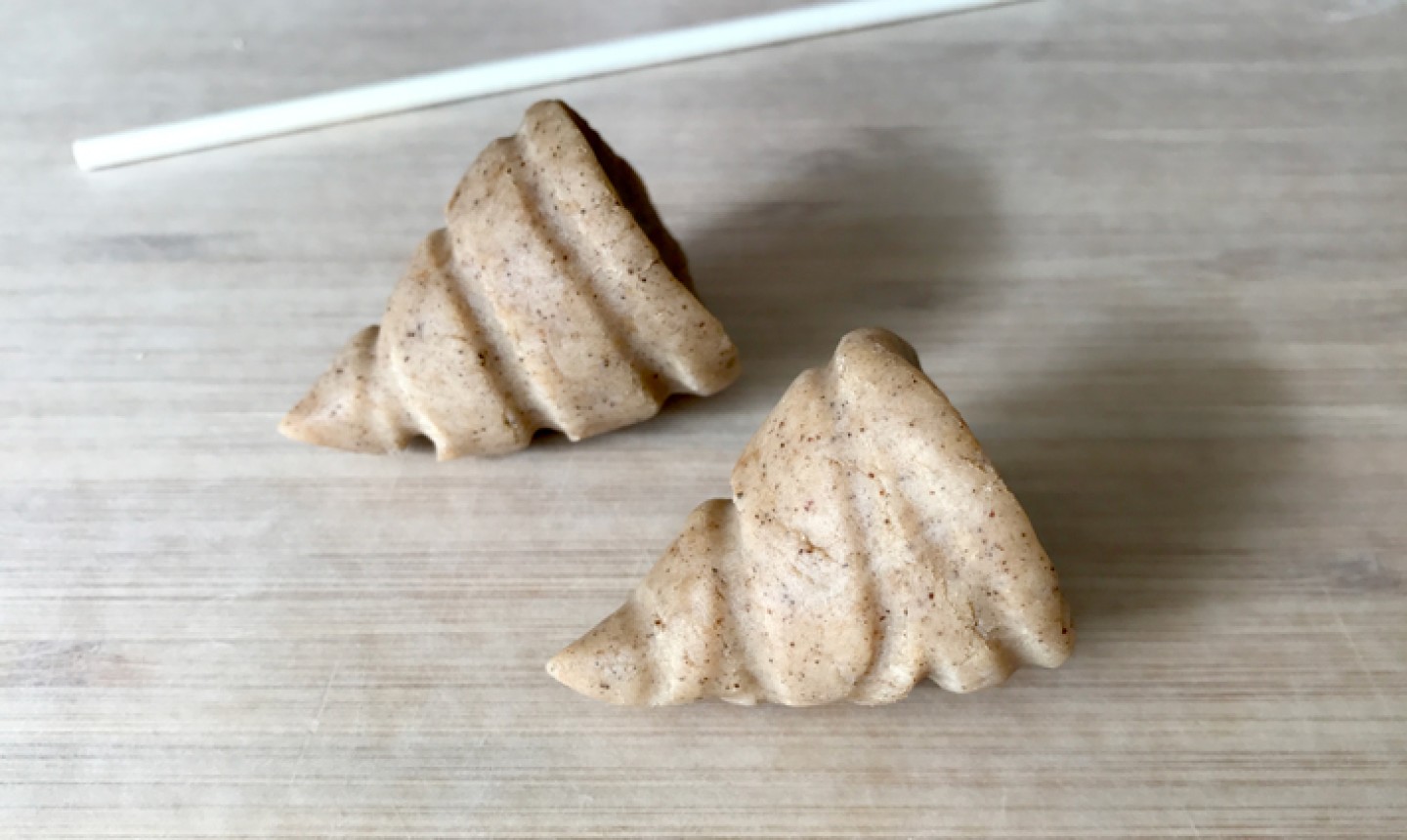 Press a lollipop stick around the cone to form a spiral indentation. Repeat steps 2 and 3 to form all of your cake pops. Place them onto waxed paper and chill in the fridge for 10-15 minutes.
4. Melt the Candy Coating
While your cake pops chill, melt your toffee-flavored candy wafers. If you don't have any in this color, combine equal parts yellow and light brown candy wafers for the same effect.
Once the candy is melted and smooth, add paramount crystals, EZ-Thin or virgin coconut oil to thin the coating until it flows like wet paint.
5. Insert the Sticks
Dip a lollipop stick about ⅓" into the candy coating and insert it halfway through the bottom of each cornucopia. Repeat for every cake pop.
6. Dip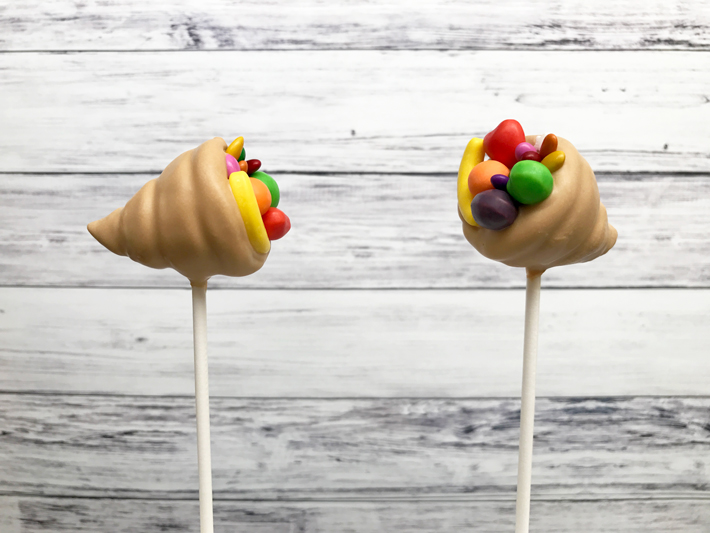 Dip each cake pop into the candy coating, gently shake off the excess and pierce any air bubbles with a toothpick. While the pops are still wet, gently place the candies on the wide end.
Let the pops dry in a cake pop stand or foam block, then they're ready to serve.