Cookie pops are fabulously fun and delicious to eat. They're obviously perfect for themed kids parties, playful birthday bashes or as a snack for the weekend BUT they make incredibly cute wedding favors, too! If you're stuck for some pretty wedding treat ideas to make, then look no further than this quick cookie pops tutorial!
Cookie pops tutorial
Materials needed:
Your go-to sugar cookie recipe
Cake pop sticks
Plain flour to dust
Buttercream containing melted chocolate, ganache or flavored royal icing
Melted white chocolate or candy melts
Nonpareils 
Heart-shaped cookie cutter (approx. 2″ diameter)
Ribbon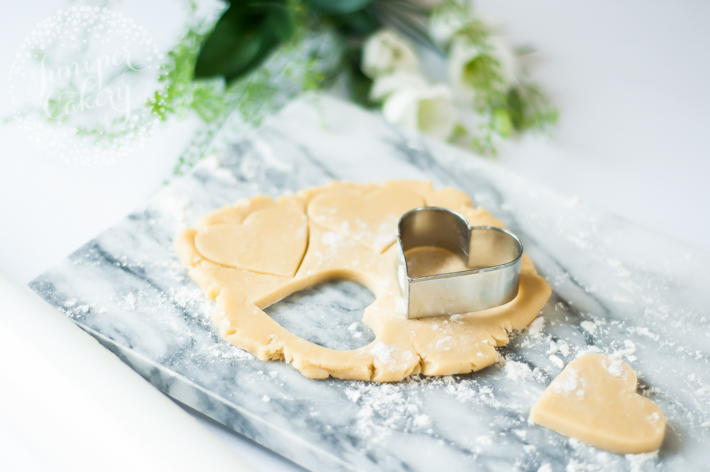 Step 1:
Cut out pairs of hearts (or any shape you like) from your go-to sugar cookie recipe. The best size would be around 2″ in width. Too big and the cookie is more likely to break or fall off due to weight. Too small and you'll be left wanting to chomp on more sweets!
Note: You can also try using your favorite chocolate chip cookie recipe!
Top tip alert!
Choose your shape wisely as cookies with lots of tiny edges or corners (e.g. the points on stars) will bake and brown up quicker than the rest of your cookie. If you do pick this type of shape keep an eye on them in the oven and try covering the tips with a small piece of tin foil. You can even add foil to the top shelf to shield your cookies from too much heat from above – just add a couple minutes onto your baking time.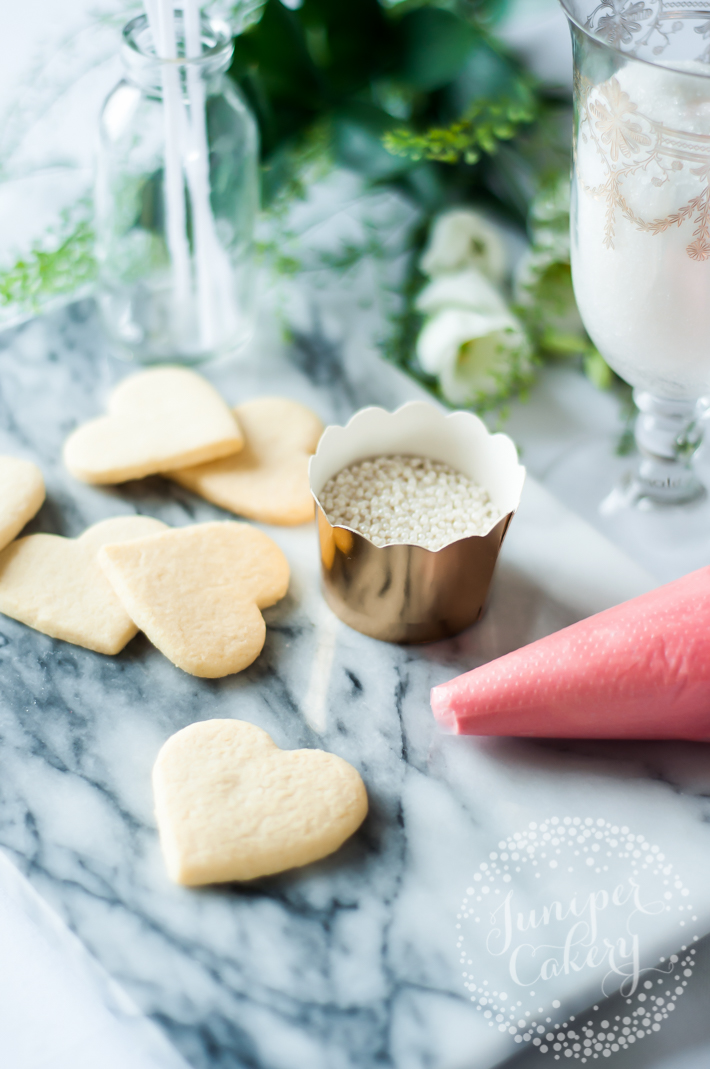 Step 2:
Bake your cookies according to your recipe and leave to cool. In the meantime, whip up some ganache, flavored royal icing or even buttercream with good quality melted chocolate – using just buttercream can leave your sandwich cookies unstable and likely to fall apart when at room temperature.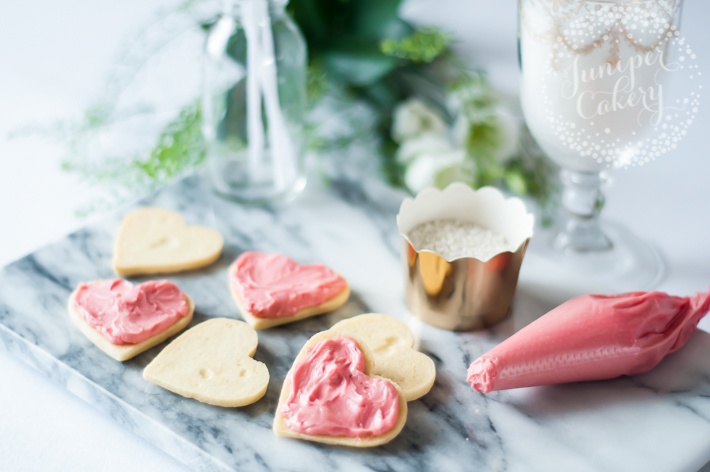 Step 3:
Fill your cookies by piping or spreading your filling on one side of the cookie. Make sure not to add too much or the filling with squish out when it's time to sandwich your cookie pops!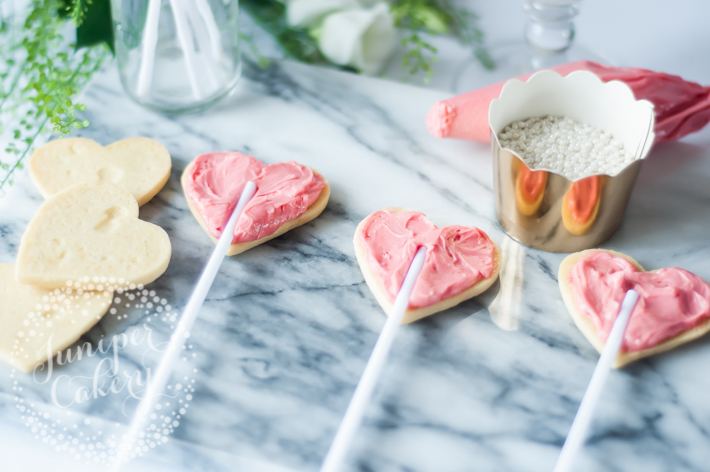 Step 4:
Add your cake pop (or even lollipop) sticks by pressing them gently into the filling.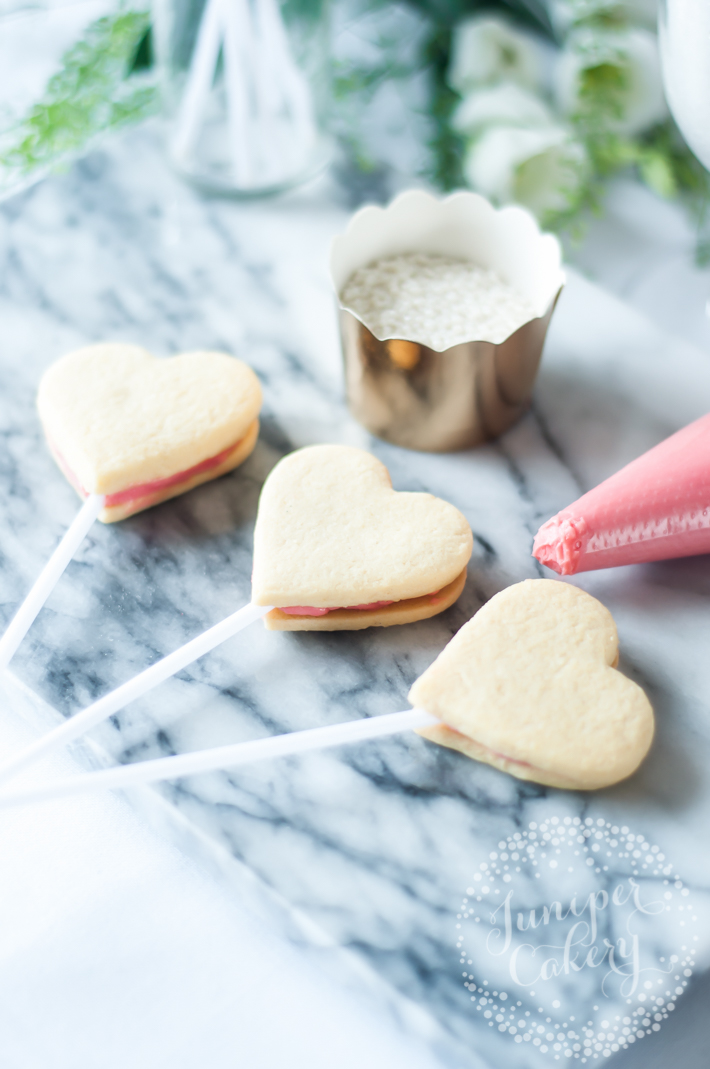 Step 5:
Add a little more filling on top of the stick and sandwich your cookie pops with another shaped cookie. Press lightly and leave to set before handling. You can add these to the fridge or freezer if you wish to help set them quicker.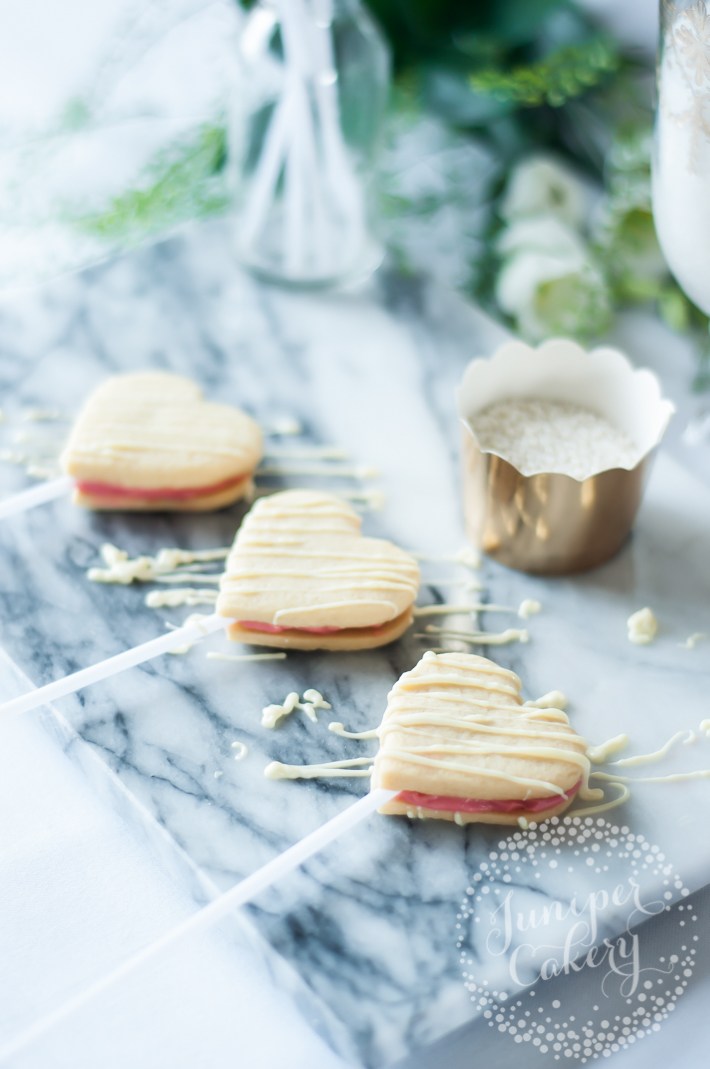 Step 6:
For some easy and rustic looking decorating, simply drizzle melted chocolate or candy melt over your cookies. You can even dip them halfway into chocolate before dipping into fun toppings like chopped nuts or rainbow sprinkles.
Cookie pops are so versatile! You can flood them with royal icing and leave them to set before either piping or hand-painting intricate designs on top for a vintage themed party. For super romantic wedding receptions, try adding fondant ruffles onto your cookie or to match color themes, create tinted sugar cookies.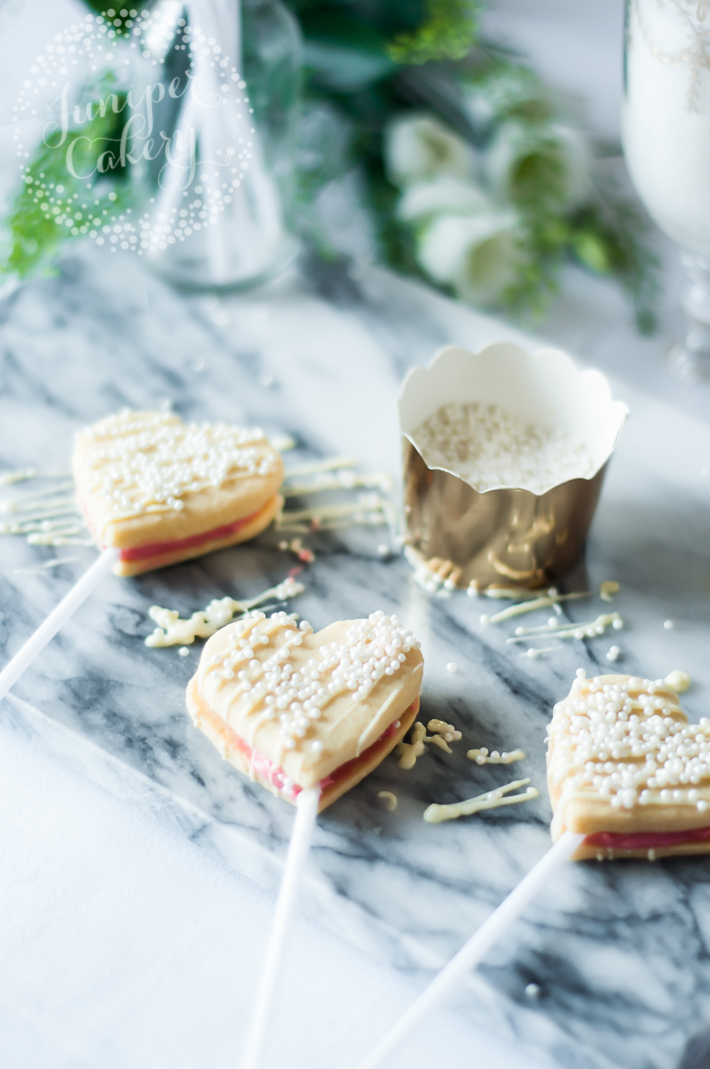 Step 7:
Sprinkle pretty nonpareils on top whilst your drizzle is still melted. We love using nonpareils with a shimmery pearlescent glimmer to them. Edible glitter, sugar sand, sherbet crystals or even gelatin sequins make gorgeous decorations to add to your treats, too.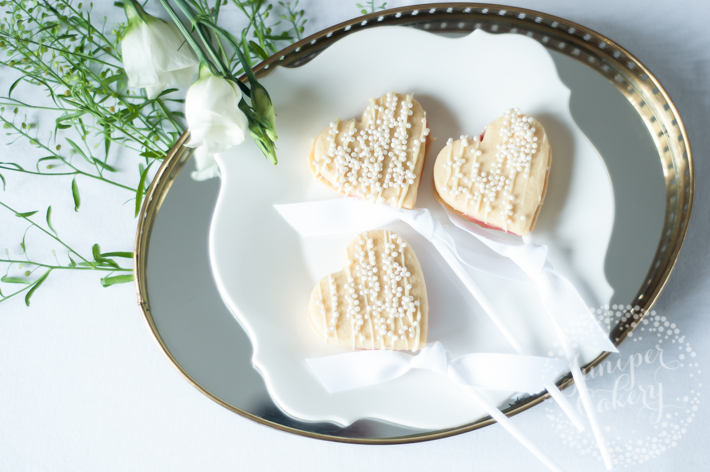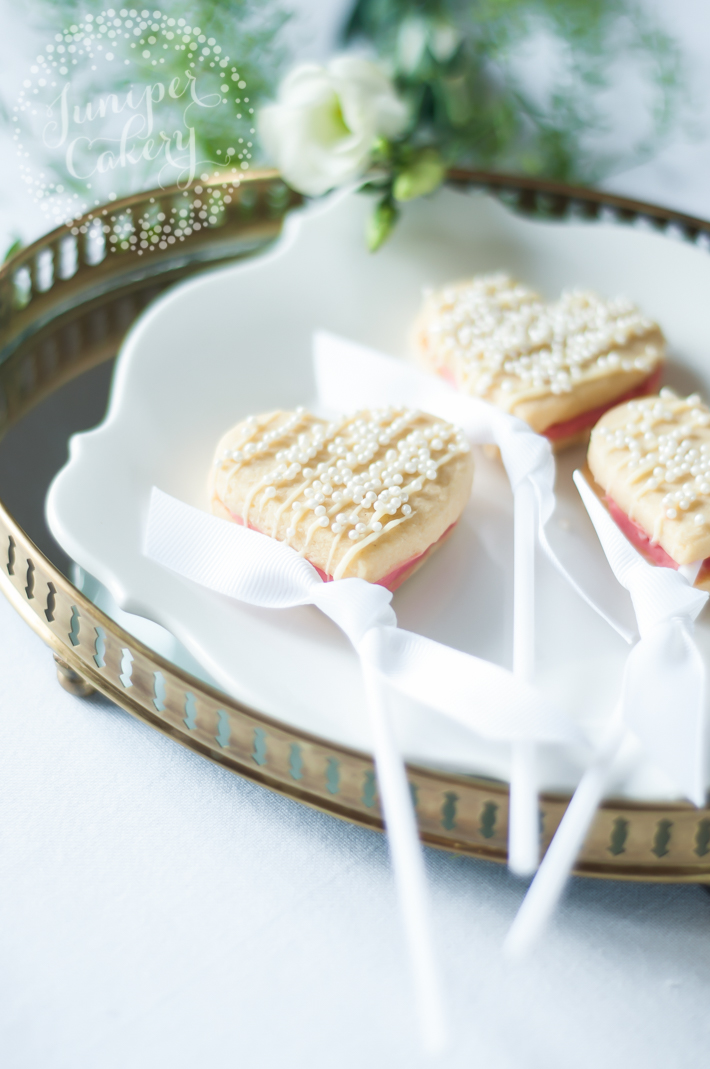 With this easy-to-follow tutorial, you'll soon want to try out some more great ideas like creating macaron pops or creating tempting cake batter cookie pops with bright ganache fillings! It's pretty addictive! Let us know the most creative pops you've made in the comments below!