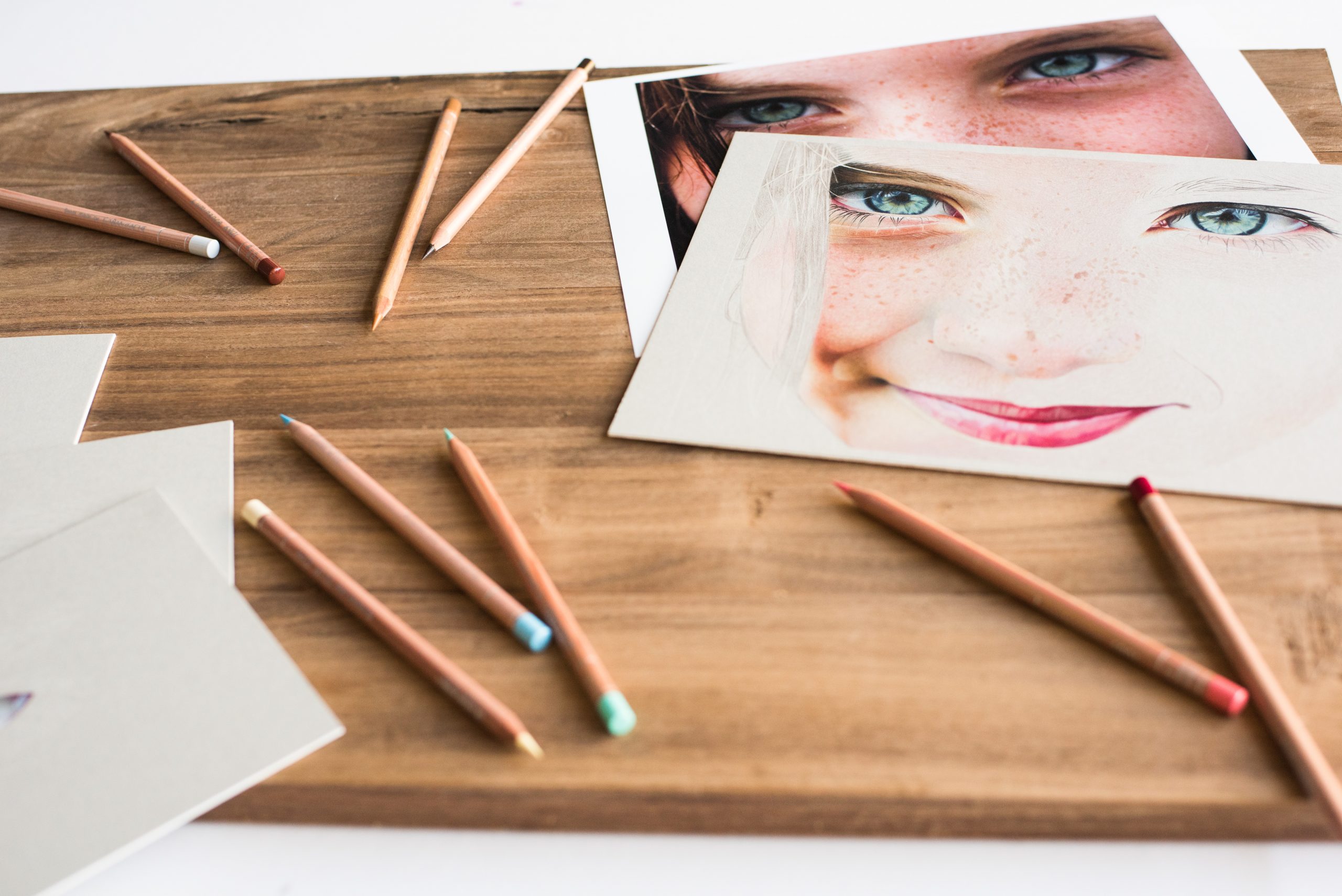 Here's what's so great about colored pencils: they make even simple drawings look totally professional. And once you get skilled in this medium, whoa. The photo-realistic effects you can create are absolutely incredible.
Whether you're a seasoned sketcher or just sharpening your pencils for the first time, we've got a project at the ready. Here goes!
1. Beginner: My First 3D Flower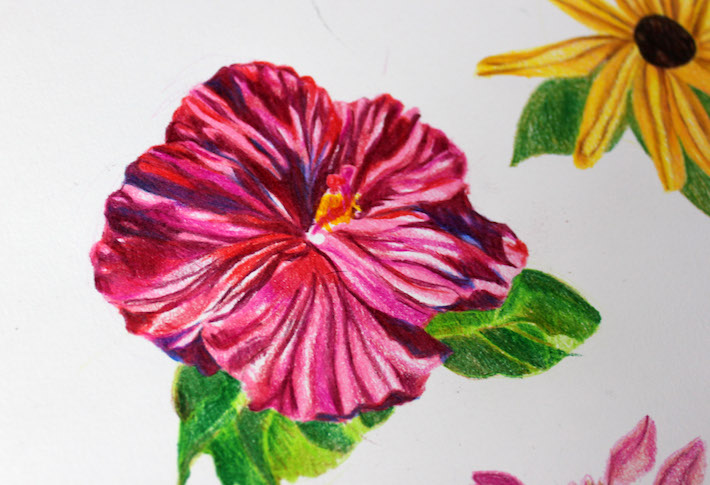 Newbies, get ready to bloom! This project is perfect for novice colored pencil artists. You'll learn the basics of how to use color to give your drawing a 3D effect through layering and blending.
Learn how to make it here.
2. Intermediate: Bullfinch Beauty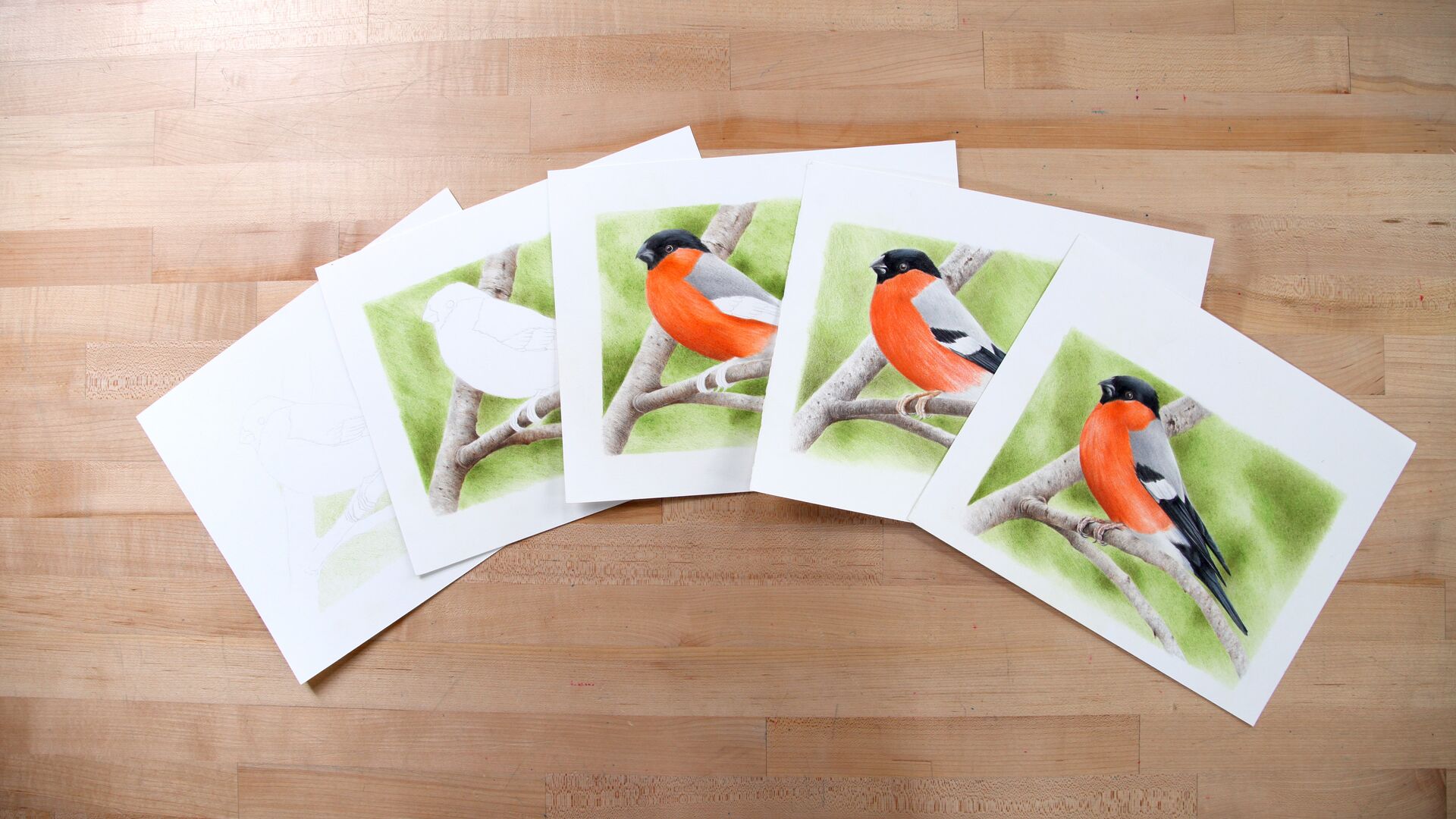 Draw, transfer, color. It's not so hard! Bring this bird to life by adding fine details with your colored pencils. The secret is using teeny tiny strokes and light pressure.
Learn how to make it in our class Colored Pencil Bird Portraits.
3. Intermediate: Blue on Black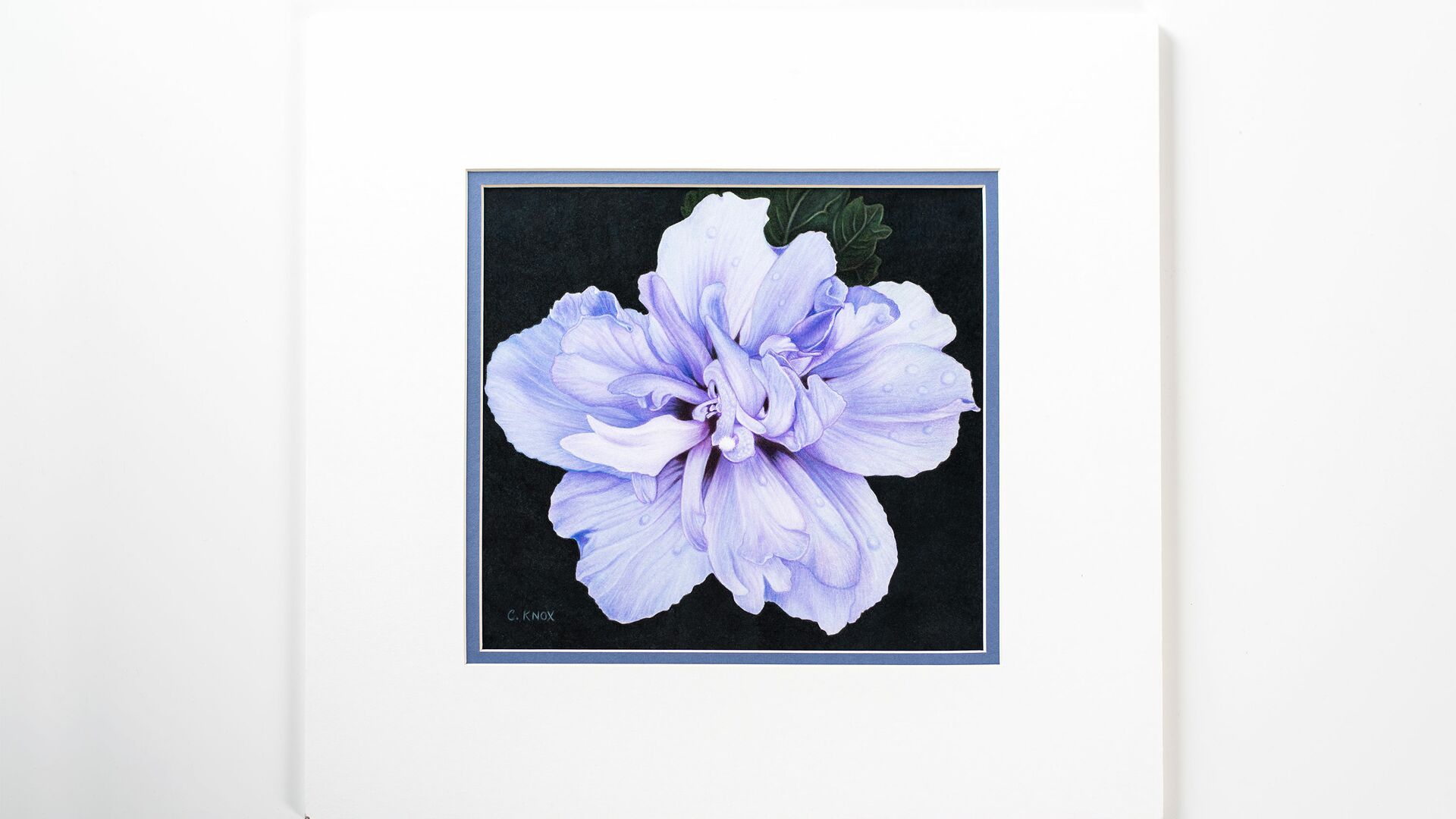 Here's your chance to level up your colored pencil flower game. Learn all the techniques to make your flowers so lifelike you can practically smell 'em. Plus the black background creates off-the-charts visual drama.
Learn how to make it in our class Vivid Flowers in Colored Pencil.
4. Advanced: Life in Color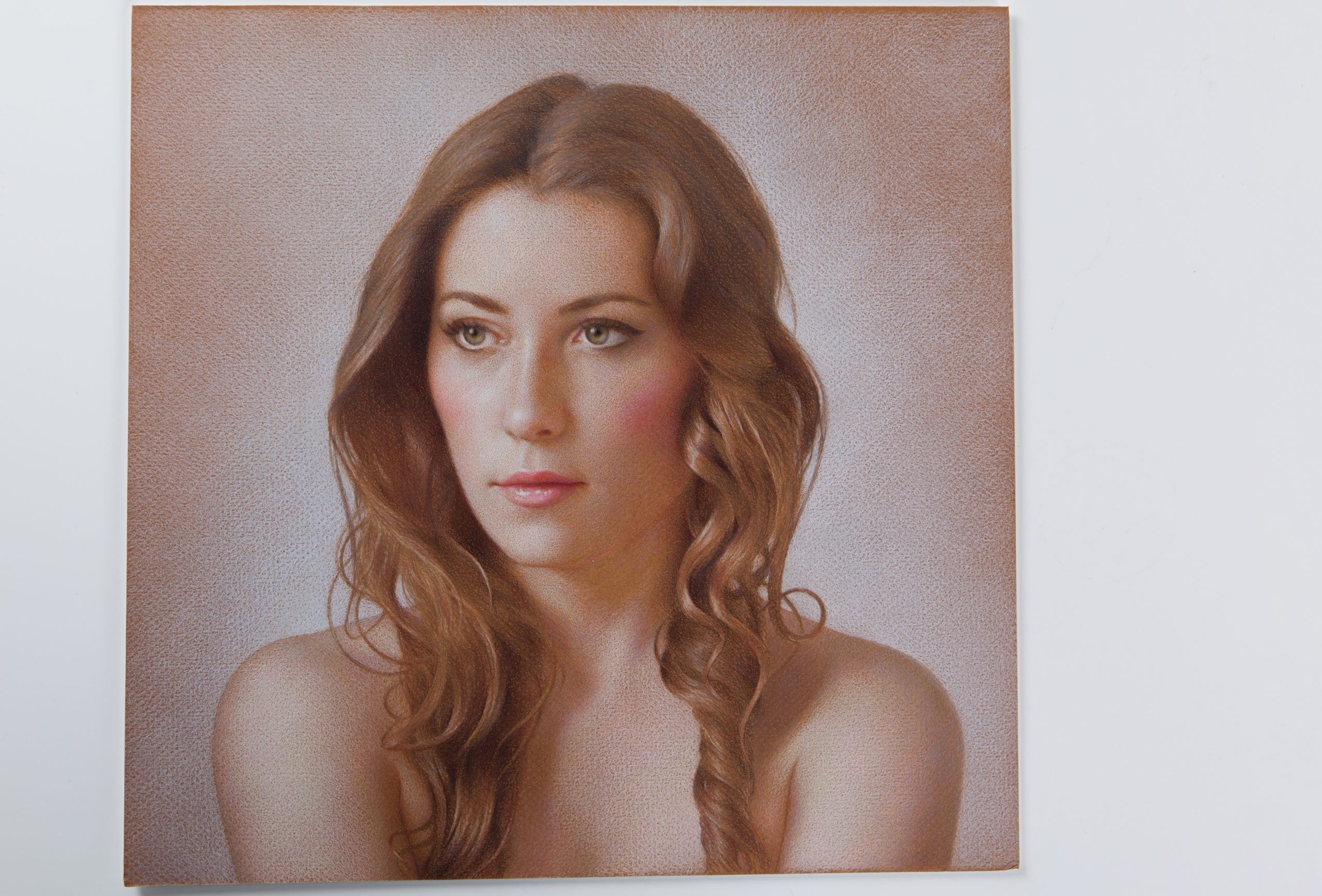 If you've never tackled a portrait before, this is a great time to give it a try. Take it slow with these lessons and learn how to perfect your framework and blend realistic skin tones. It takes patience, but just look how gorgeous!
Learn how to make it in our class Radiant Portraits in Colored Pencil.
5. Advanced: Picture Perfect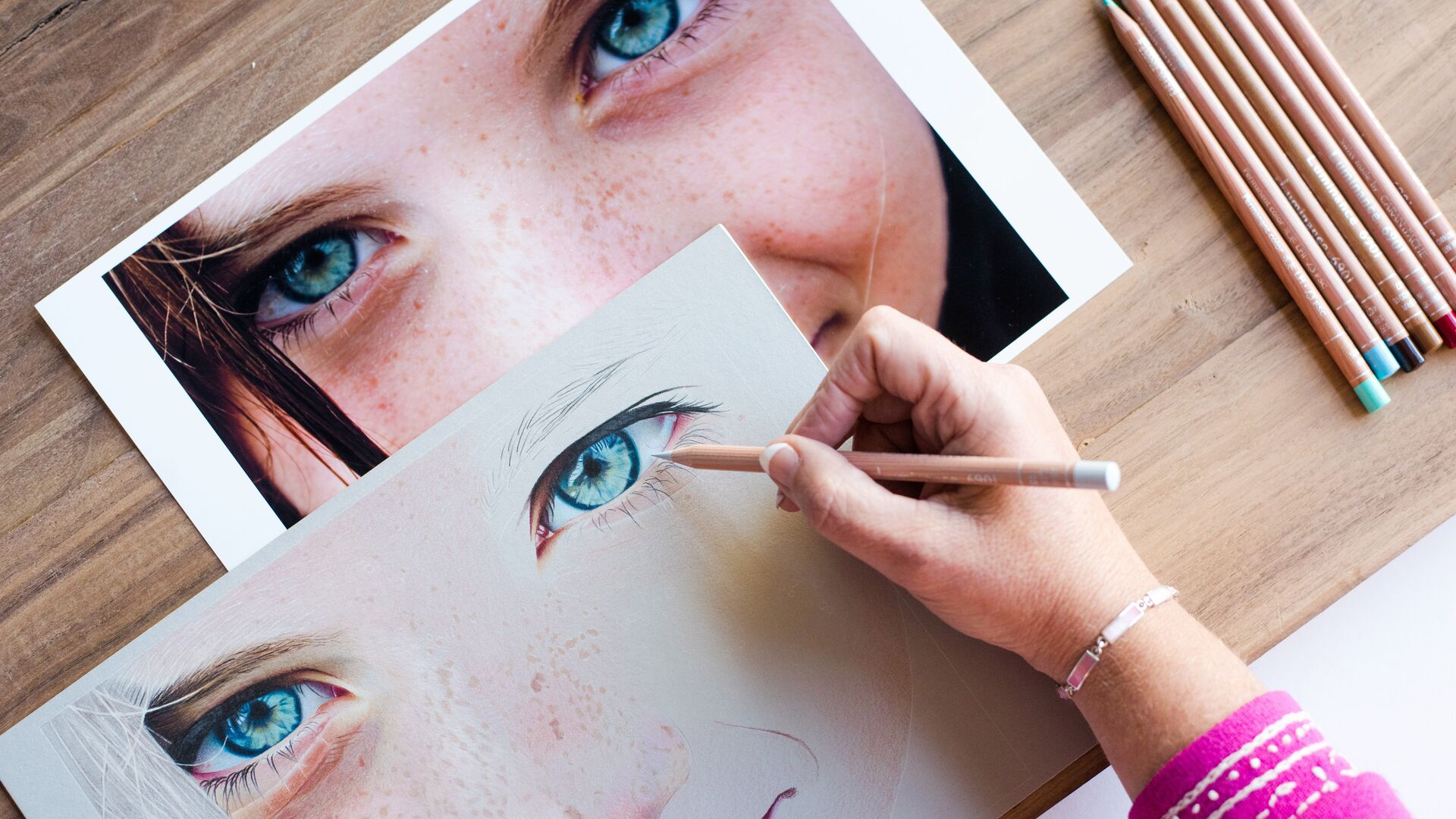 No, that's not a photograph. (Can you believe??) This advanced class dives deep into photo realism, with step-by-step techniques for coloring everything — sparkling eyes, detailed wisps of hair… even freckles!
Learn how to make it in our class Step-by-Step Photorealistic Colored Pencil Portraits.