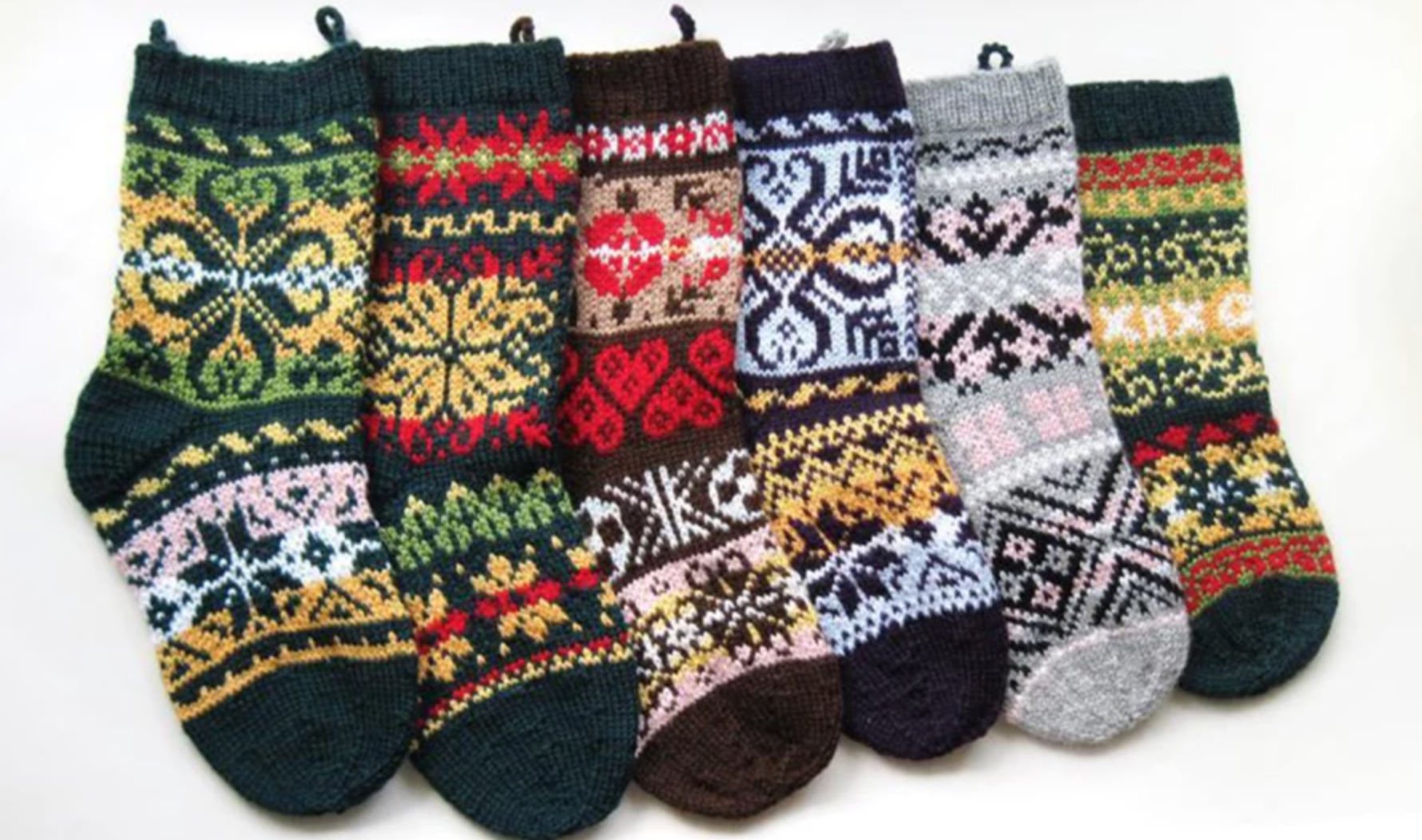 Whether you're looking for something classic or a bit nontraditional, knitting your own stockings is a no-fail way to show off your holiday style. These patterns range from beginner-friendly to advanced, so no matter where you are on your knitting journey, you can deck the halls with handmade stockings.
1. Beginner-Friendly Fringe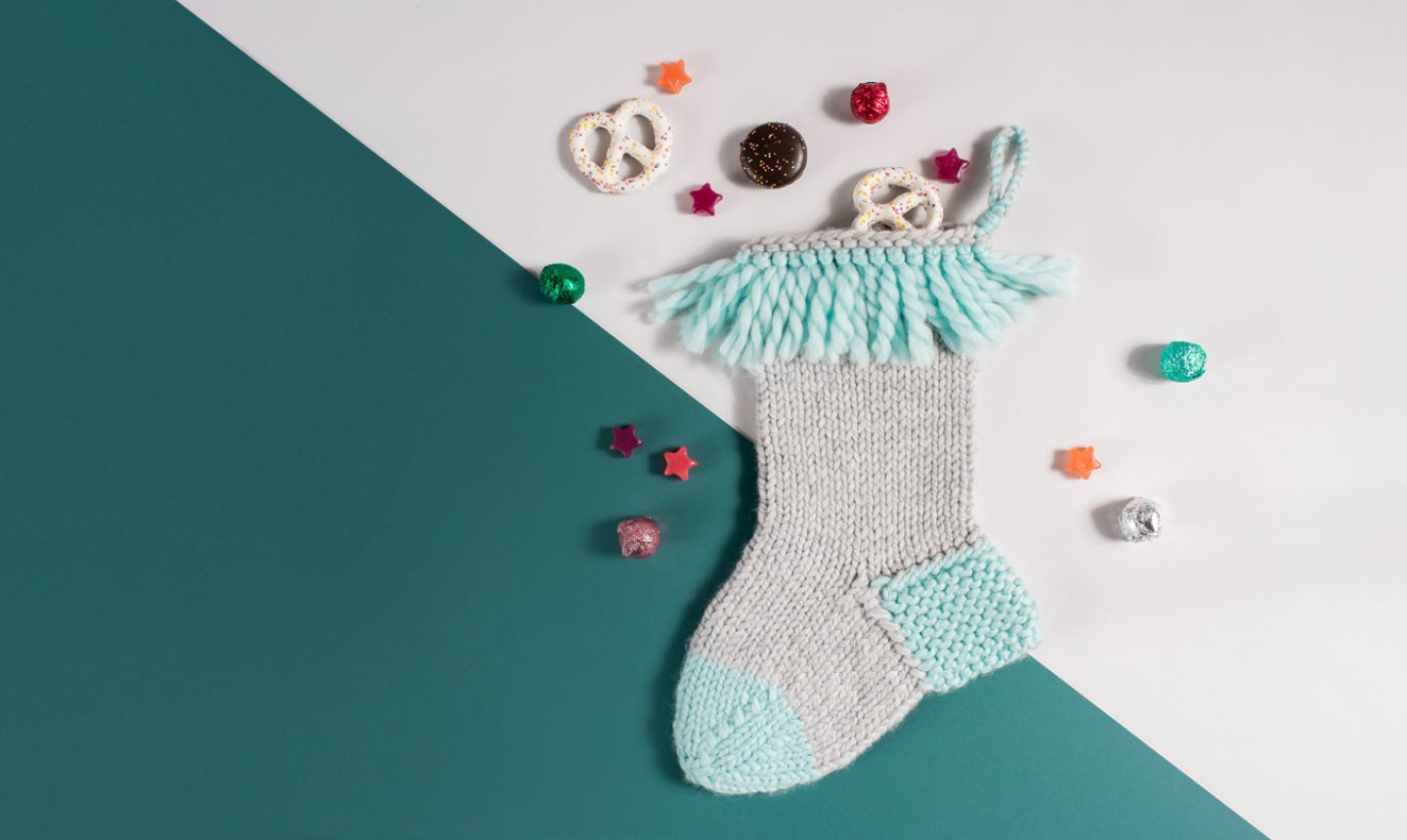 Newbie knitters can totally make this stocking. Knit from the cuff down, the heel is knit separately and joined with a whip stitch. Top it off with a rim of fringe and you've got a fun, festive stocking to show off.
MAKE IT
2. Evergreen Inspo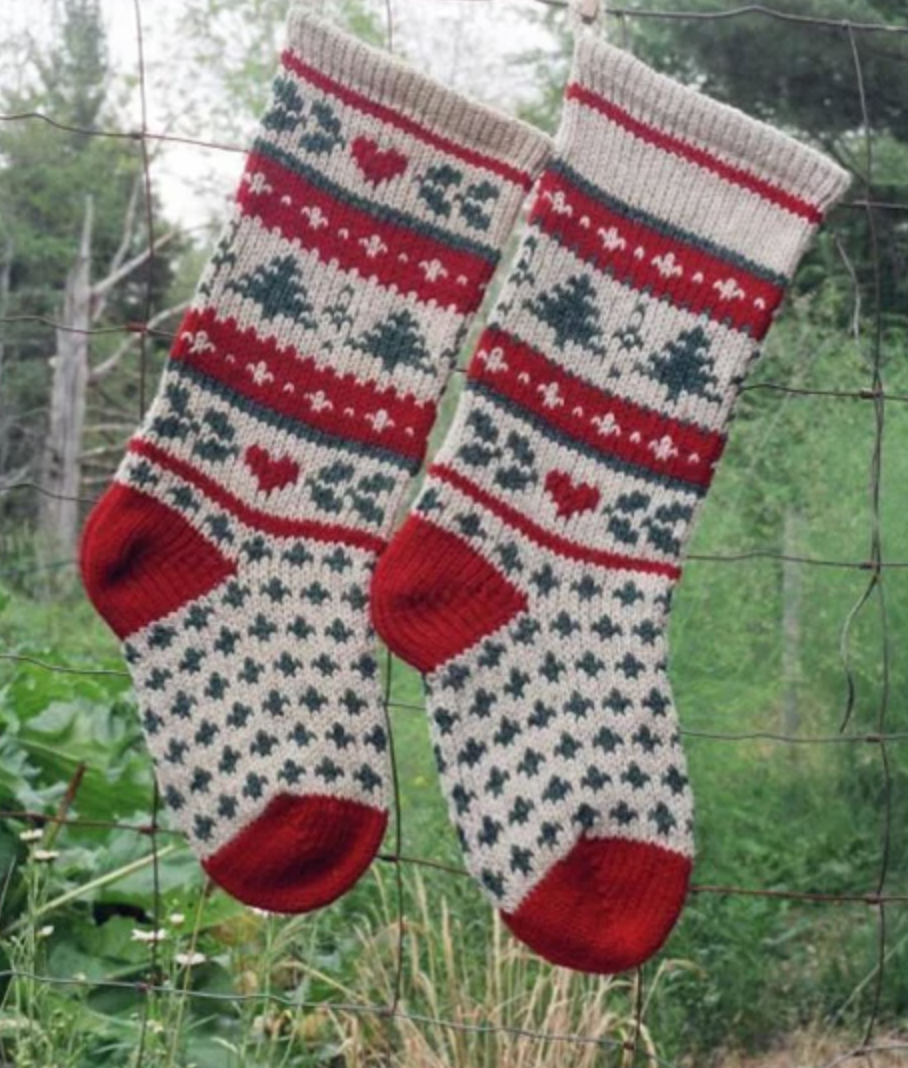 Fun fact: this stocking is knit in the round, meaning there's absolutely no purling involved. The pattern — which was inspired by the evergreens of Wisconsin — also comes with an alphabet chart so you can customize your design.
SHOP THE PATTERN
3. Fiesta Stocking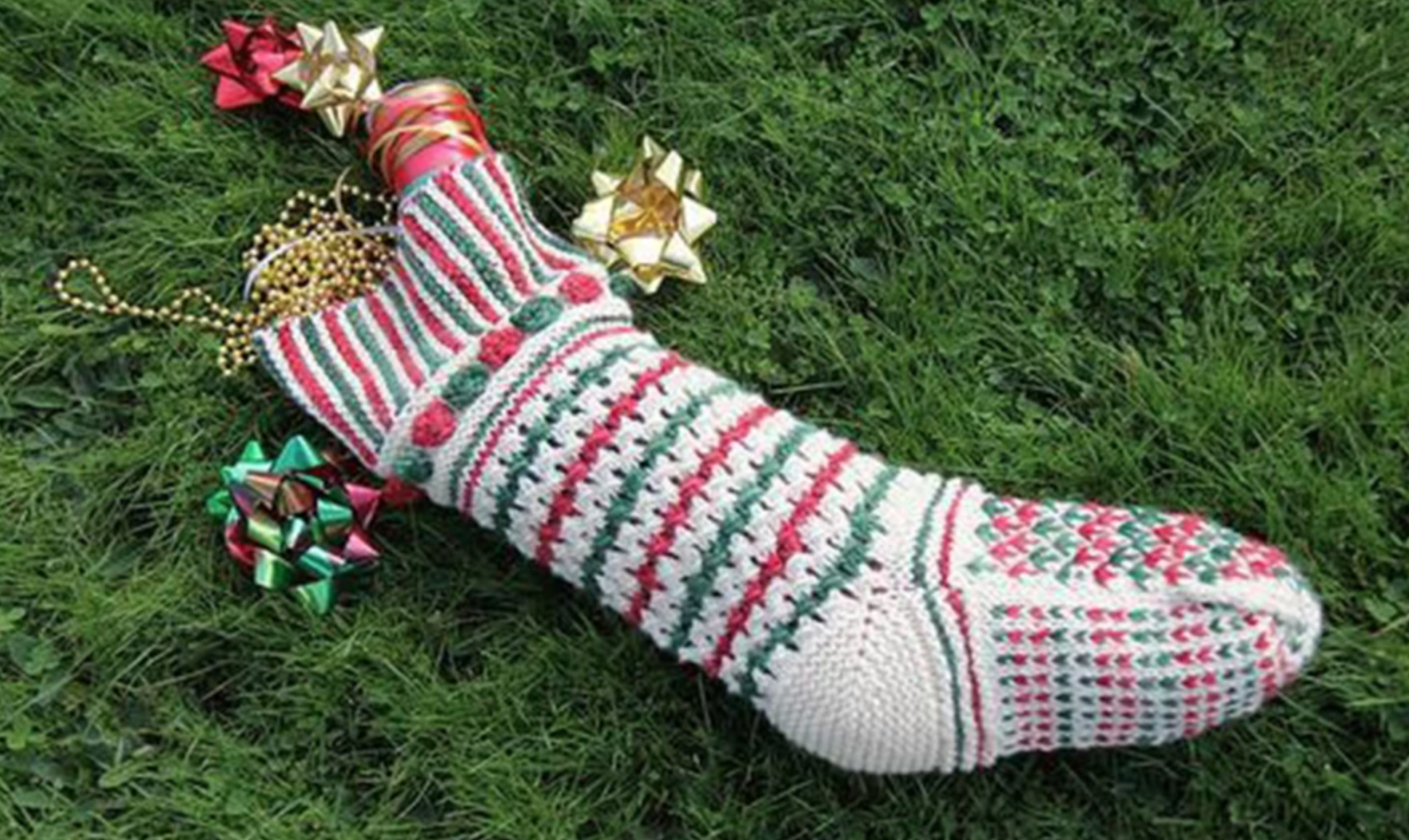 Designer and Craftsy instructor Lucy Neatby, whose classes include My First Socks and Foundations of Double Knitting, designed this stocking for knitters with a "low boredom threshold." The pattern changes every few inches, so you're always on your toes.
SHOP THE PATTERN
4. For the Whole Fam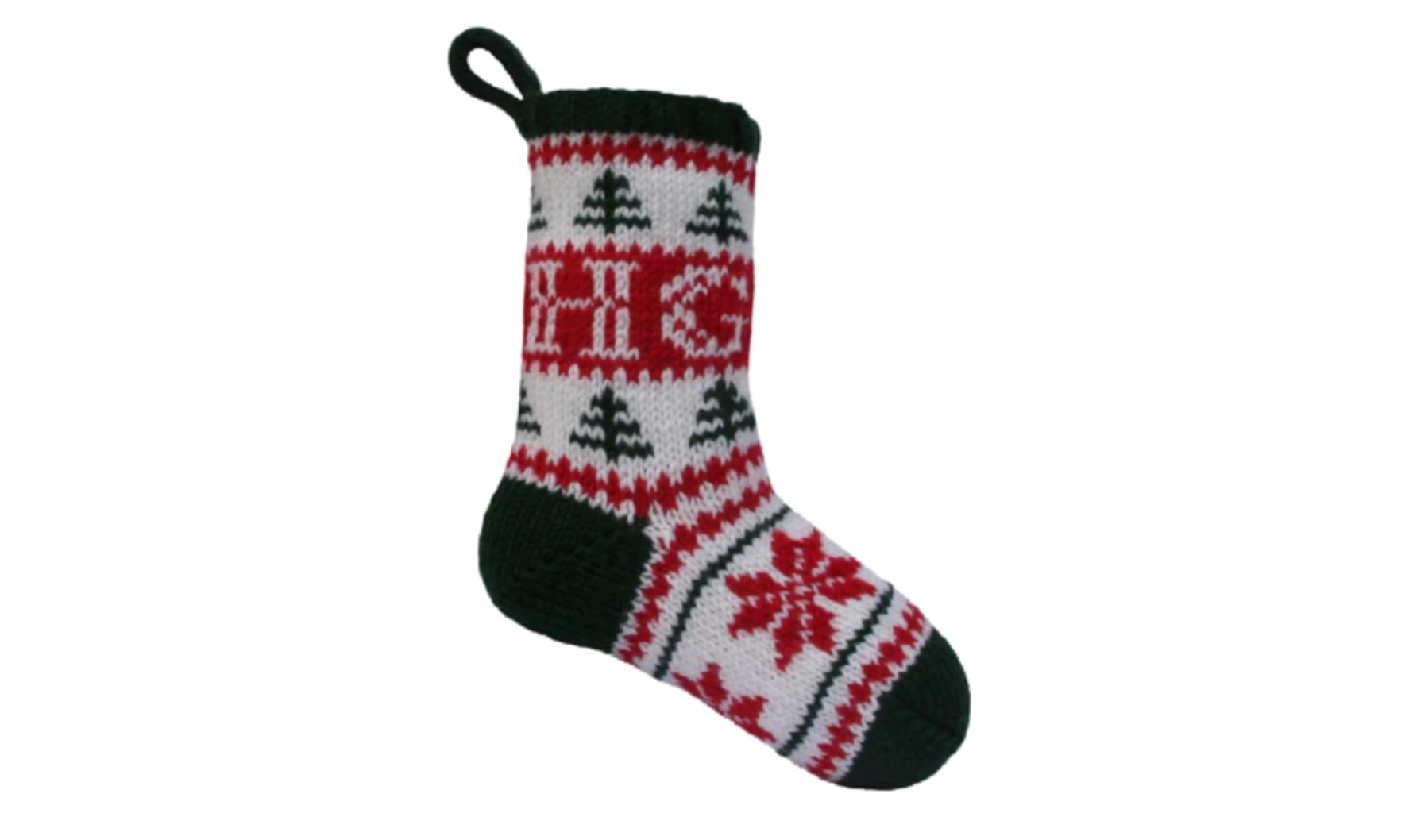 With a simple chart, you can knit any initials you want on this stocking, making it easy to stitch one for every member of your family. Knit it flat or work in the round with double point needles — either way, you'll end up with a gorgeous result.
GET THE PATTERN
5. Teeny Tiny Stocking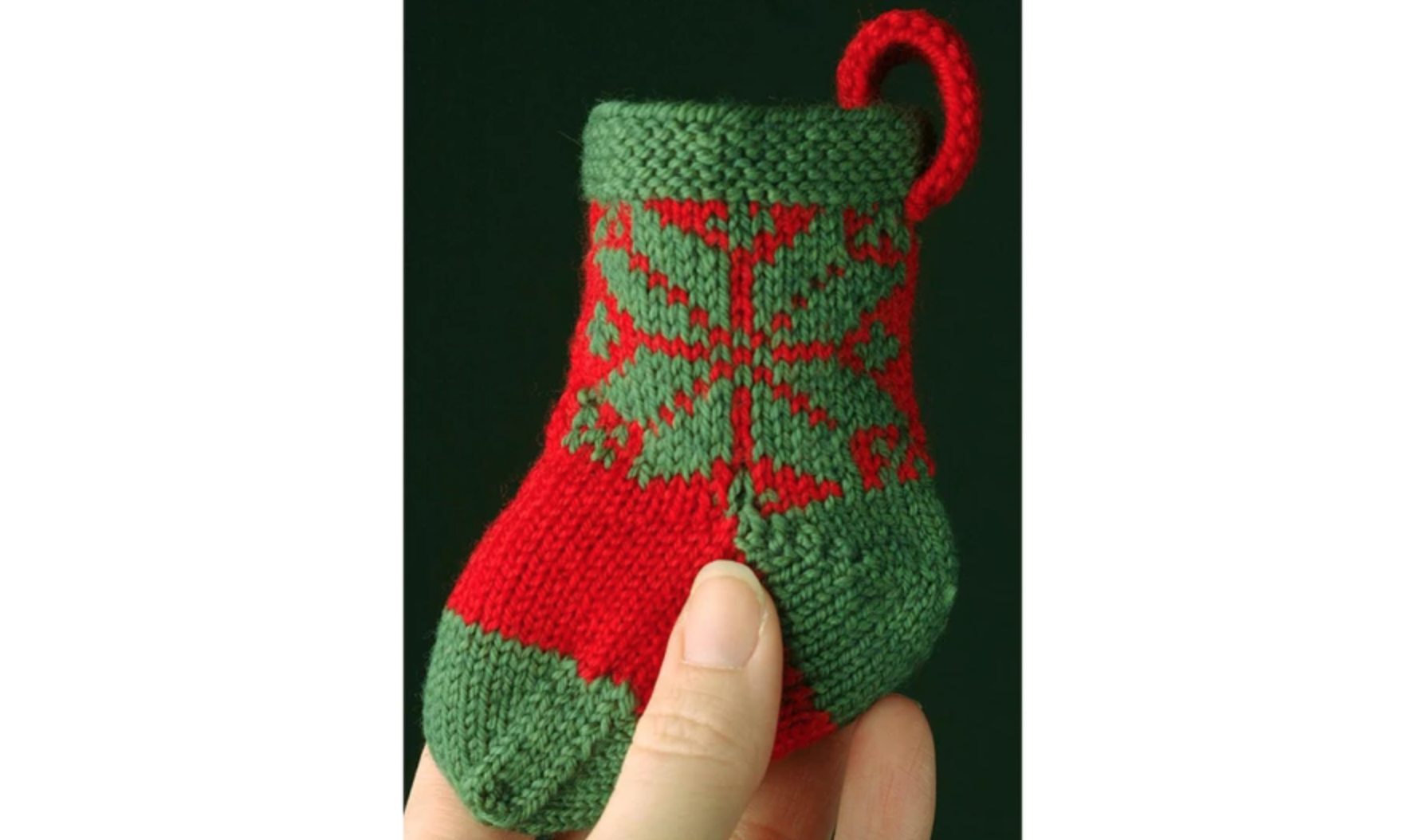 How cute is this little sock?! At only 42 stitches round, you can stuff the little guy with candies for coworkers or a gift card for a friend.
SHOP THE PATTERN
6. O Christmas Tree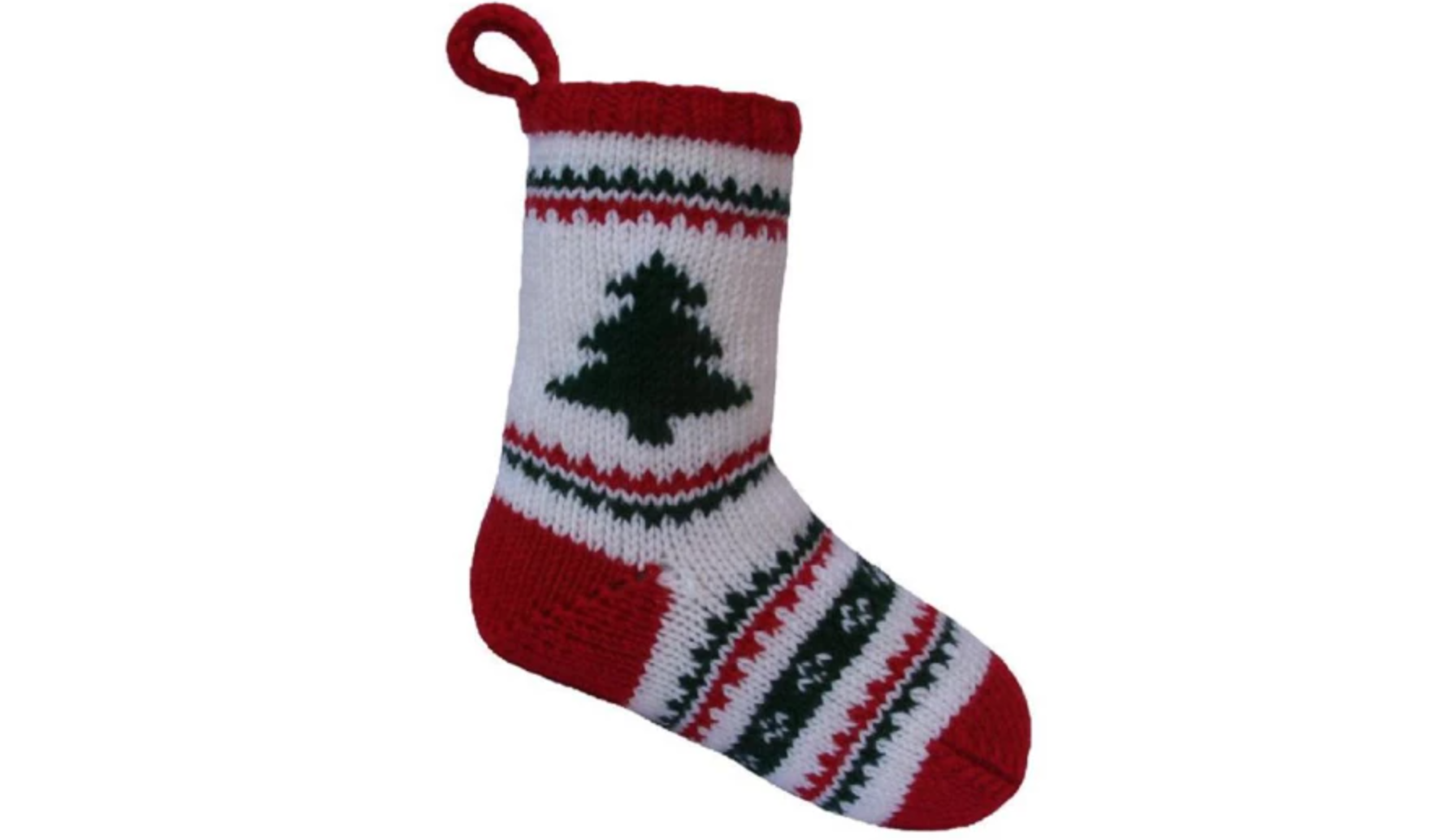 If this is your first time knitting stockings, this is a great beginner project. The color chart is simple and easy to follow, and you can adapt the pattern for knitting in the round.
GET THE PATTERN
7. Old Fashioned Stockings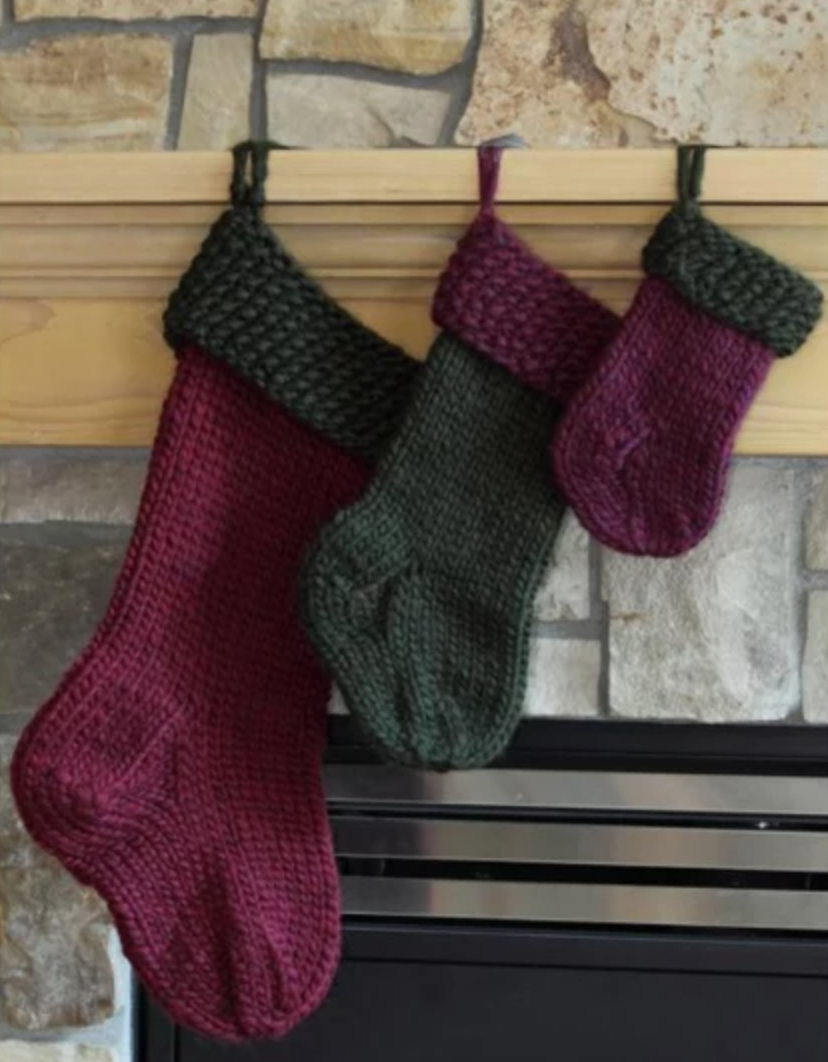 Use super bulky yarn to stitch a heavy, classic stocking. Because the yarn is so big, the pattern stitches up fast — like, done in one sitting fast.
SHOP THE PATTERN
8. Classic Christmas Colorwork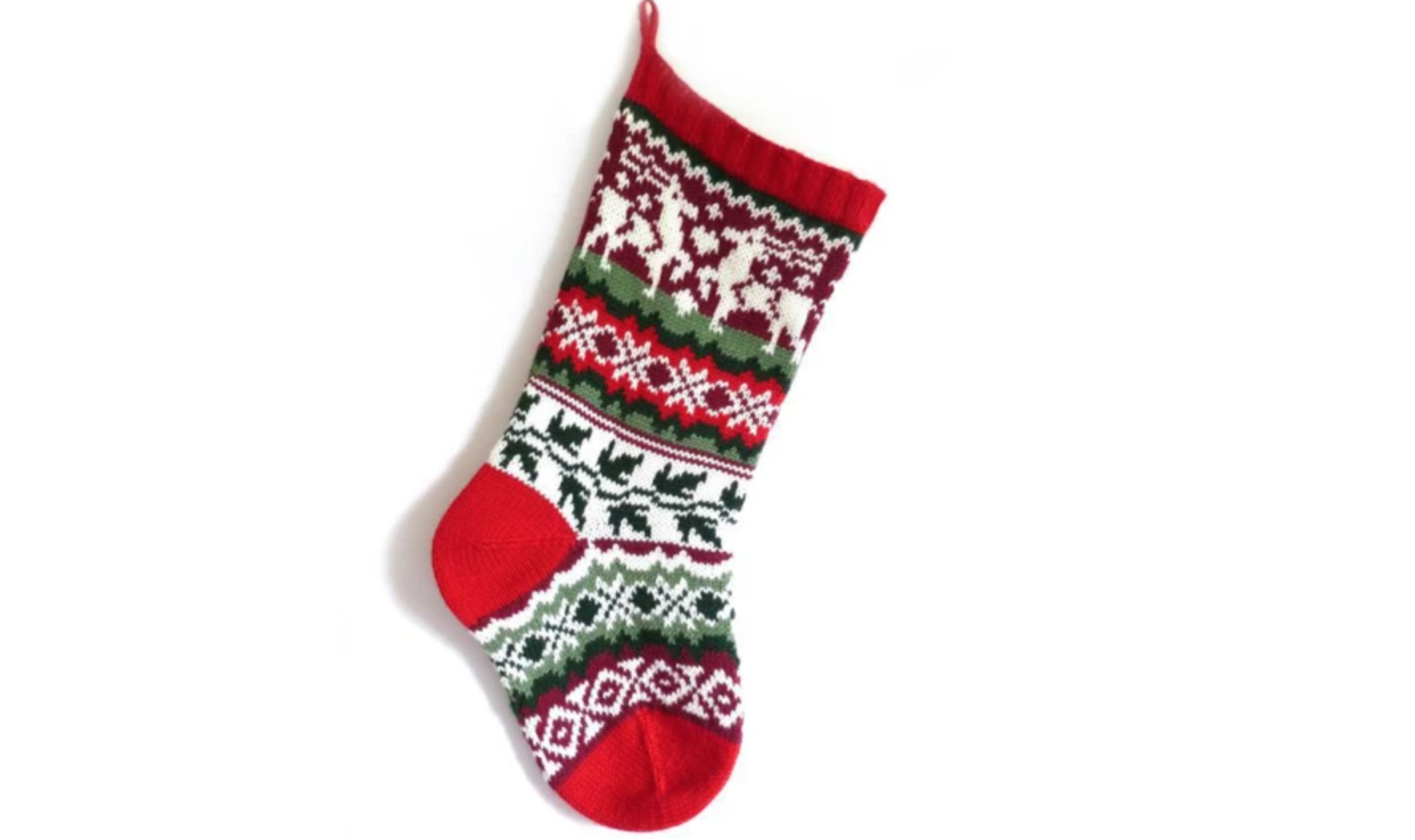 Traditional Christmas motifs are stitched on this beautiful stocking using stranded colorwork. Use more than two bright colors in each row for a real wow factor.
SHOP THE PATTERN
9. A Very Scandinavian Christmas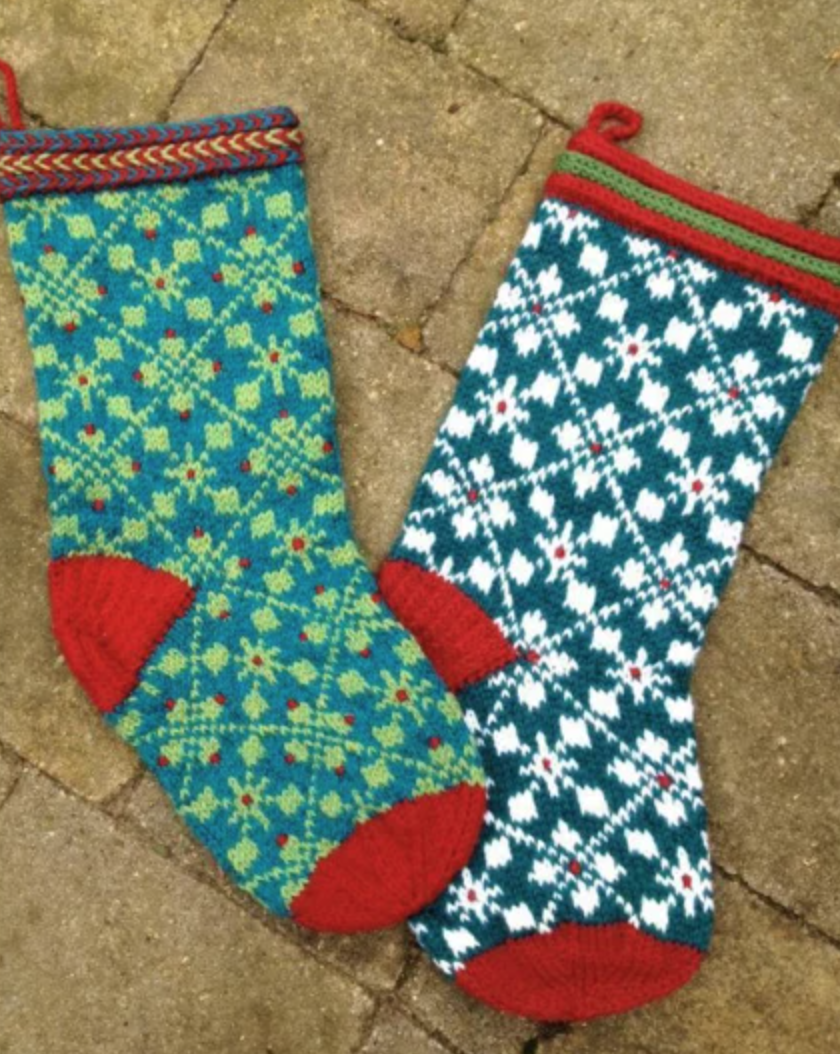 Try your hand at stunning colorwork and a triple braid cuff to create a Scandinavian-inspired stocking that'll look so pretty hanging by your fireplace. It's also sturdy enough to be packed with goodies, thanks to the durable knit fabric created by colorwork floats.
SHOP THE PATTERN
10. Stuff This Stocking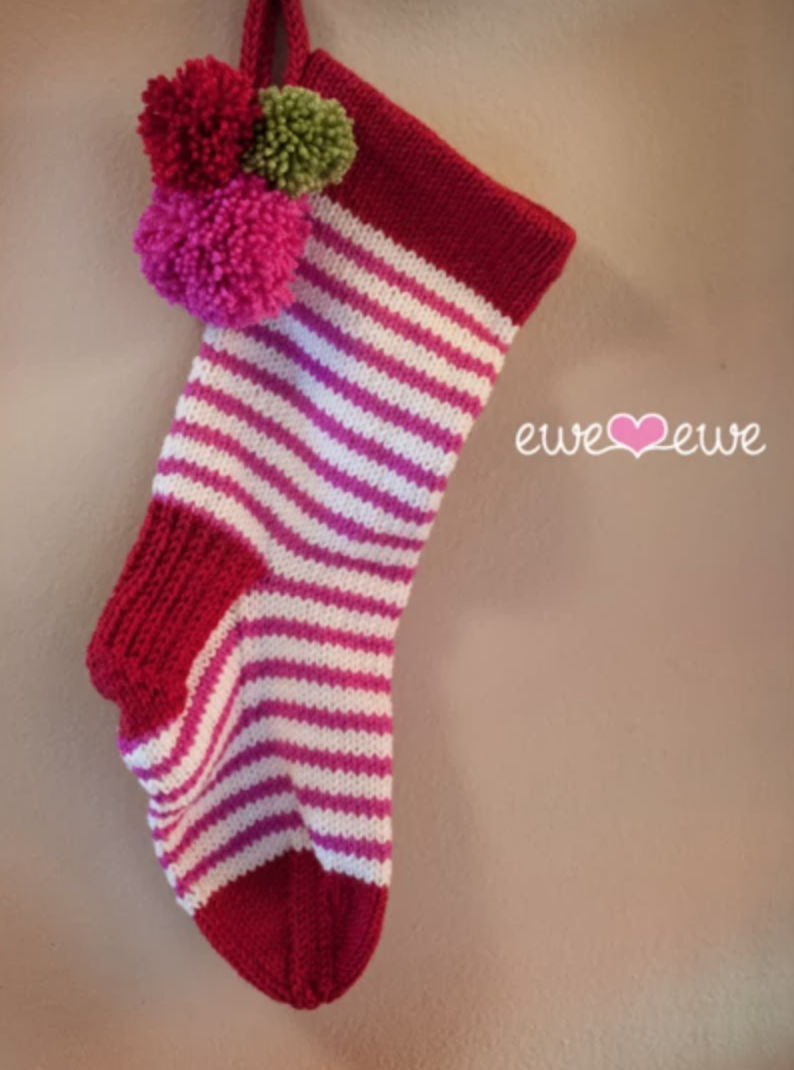 This might be your new go-to basic stocking pattern. Whether you use stripes or add a fun pattern of your own, this is the perfect project when you don't need anything too fancy. Top it off with embellishments, like this pom-pom, for a festive touch.
SHOP THE PATTERN
11. Owlish Stocking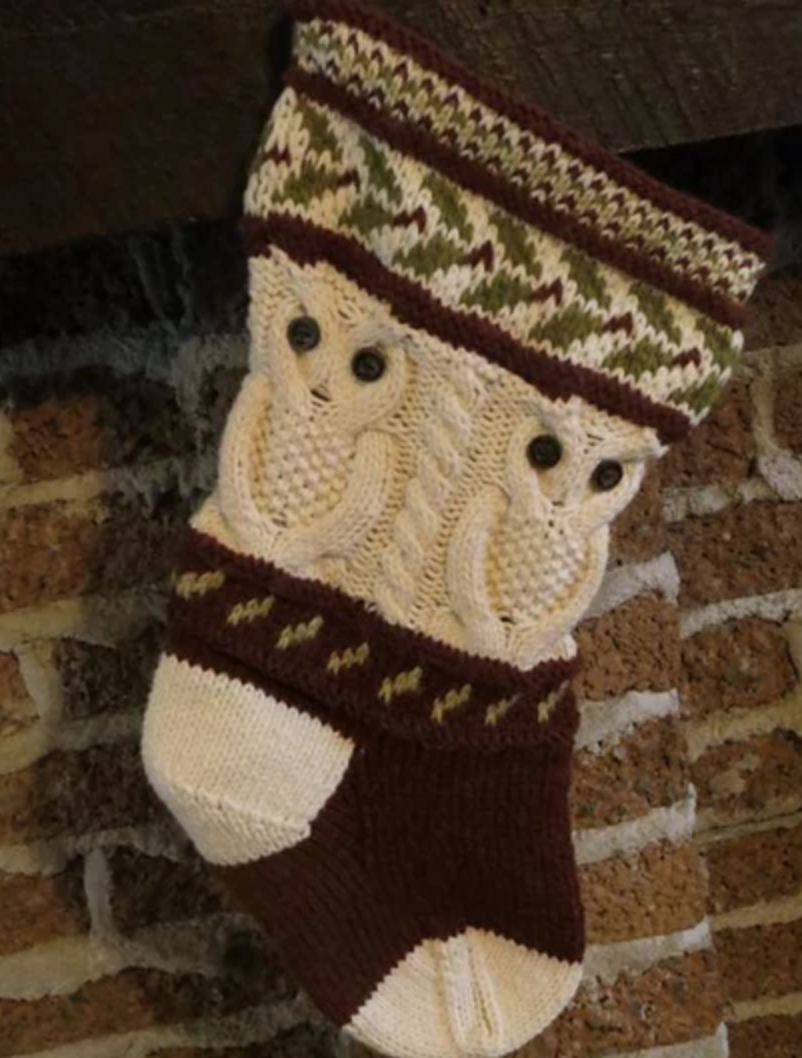 Though the cuff is lined with gorgeous holly colorwork, the spotlight is on the owls. Choose four or eight for each stocking, then play with Fair Isle patterns and stitch either a long or short version for a truly beautiful project.
SHOP THE PATTERN
12. Tannenbaum Stocking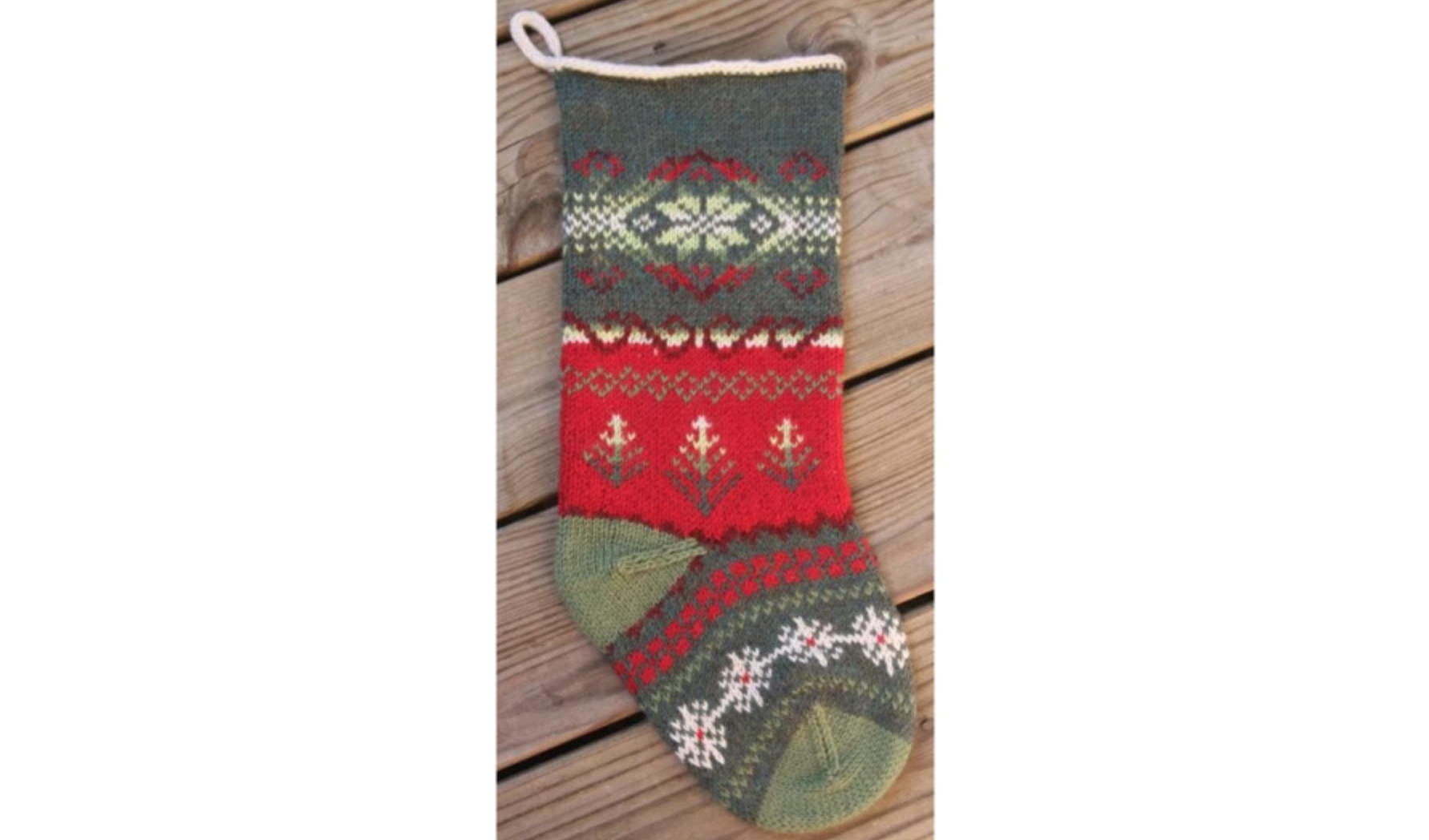 From kitchener stitch to a provisional cast-on, this holiday stocking will test your knitting skills (in a good way!). The pattern also provides an alphabet chart, so you can personalize as you wish.
SHOP THE PATTERN
13. Set of 6 Christmas Stockings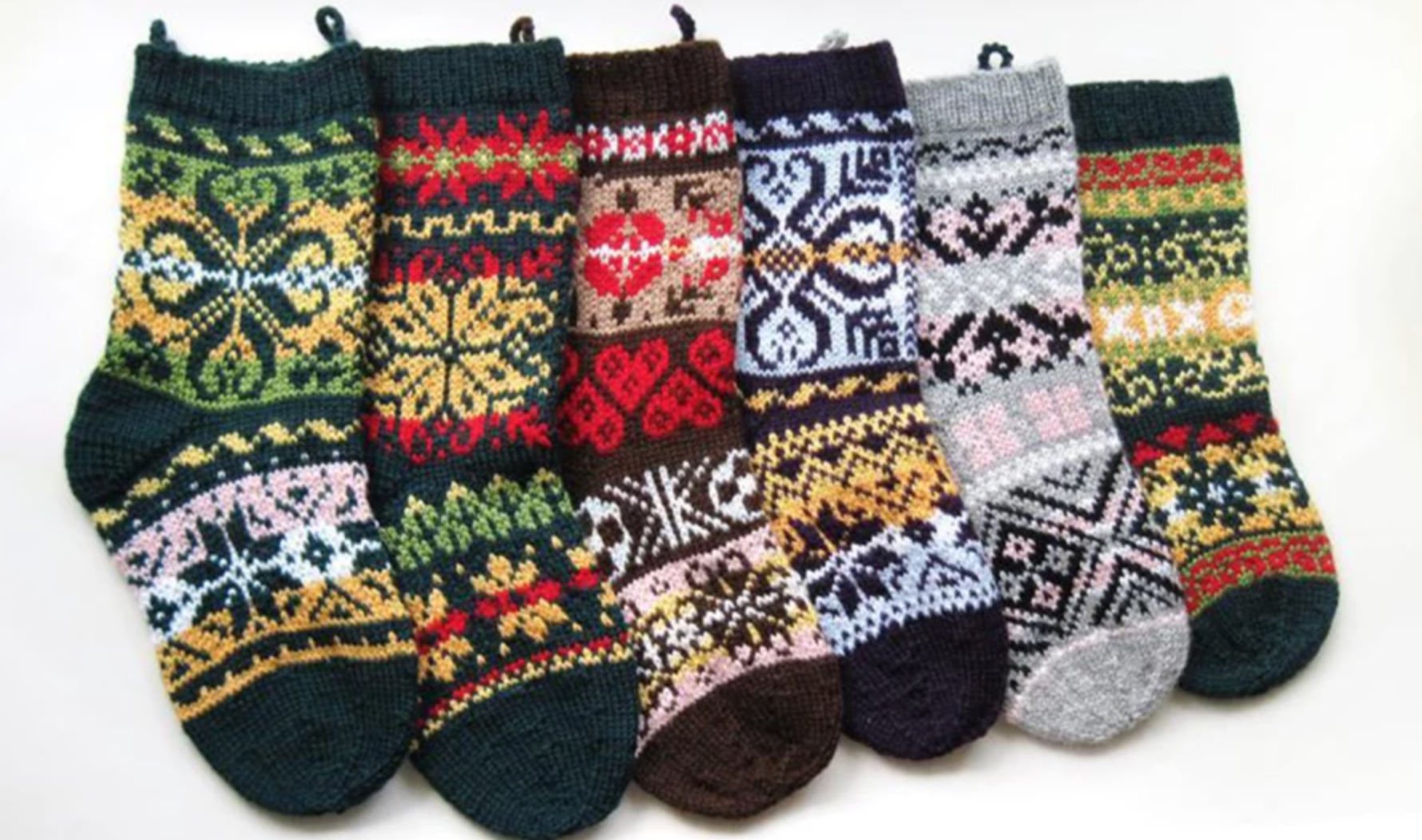 When you need to knit an entire set of stockings, this pattern is the answer. It features six cohesive designs, even if you use different yarn colors. Bonus: you can use any yarn weight you have on hand!
SHOP THE PATTERN