One of the best things about cake (apart from eating it, of course) is that you can whip up a flurry of tasty fillings to tantalize any taste bud. Instead of classic buttercream, why not try gorgeously whipped chocolate cream for a reduced-sugar alternative, a lighter texture and more indulgent taste? This super simple whipped chocolate cake filling is not only ridiculously quick to make, it's super delicious too!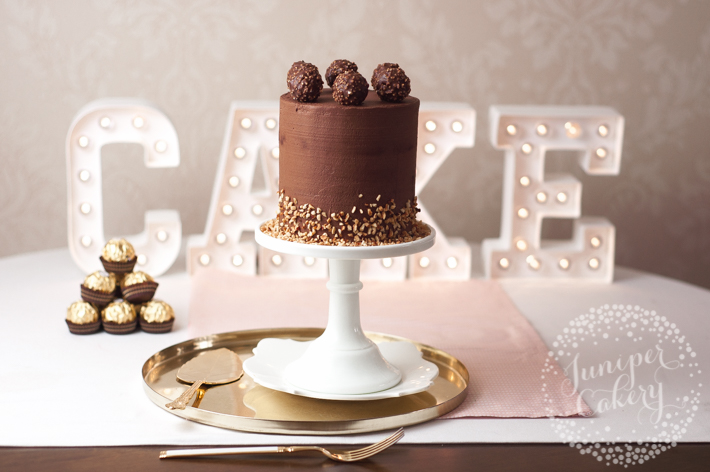 Make irresistible chocolate cakes!
Enroll in these HD video lessons to learn how to bake, fill and frost cakes that will make chocolate-lovers swoon and bring clients back for more. Enroll Now »
Recipe for whipped chocolate cake filling
Ingredients:
600ml heavy cream (also known as double cream or whipping cream)
3 tablespoons of cocoa powder
2 tablespoons of powdered confectioners' sugar
Step 1:
Add all of the ingredients into the bowl of a stand mixer fitted with the whisk attachment. You can whip this by hand, but it may take a bit of effort and leave your poor arms too tired to even lift a forkful of cake to eat (and we can't have that)! If you have a hand-held mixer, then you can use that too.
Whip your cream until thick yet creamy. Don't get distracted or else you'll over-whip your mixture. Keep an eye on your chocolate whipped cream as adding in the cocoa powder helps it thicken a little quicker, which can also create a thicker, over-whipped looking cream.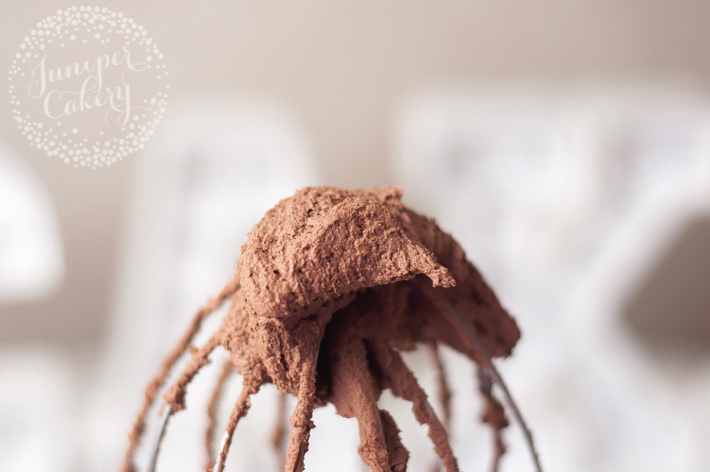 Tip: If you over-whip your cream, you'll end up with a stiff and grainy looking mixture as in the photo above. It tastes amazing, but it isn't much to look at right? It's OK though. There's a super easy way to revive over-whipped cream. Add around 2-3 tablespoons of extra cream to the mix and mix in slowly by hand. Used up all your cream? No problem! Add in a few tablespoons of whole milk before hand mixing in gently. After a few strokes of a spatula you should begin to see your over whipped-cream go from drab to fab!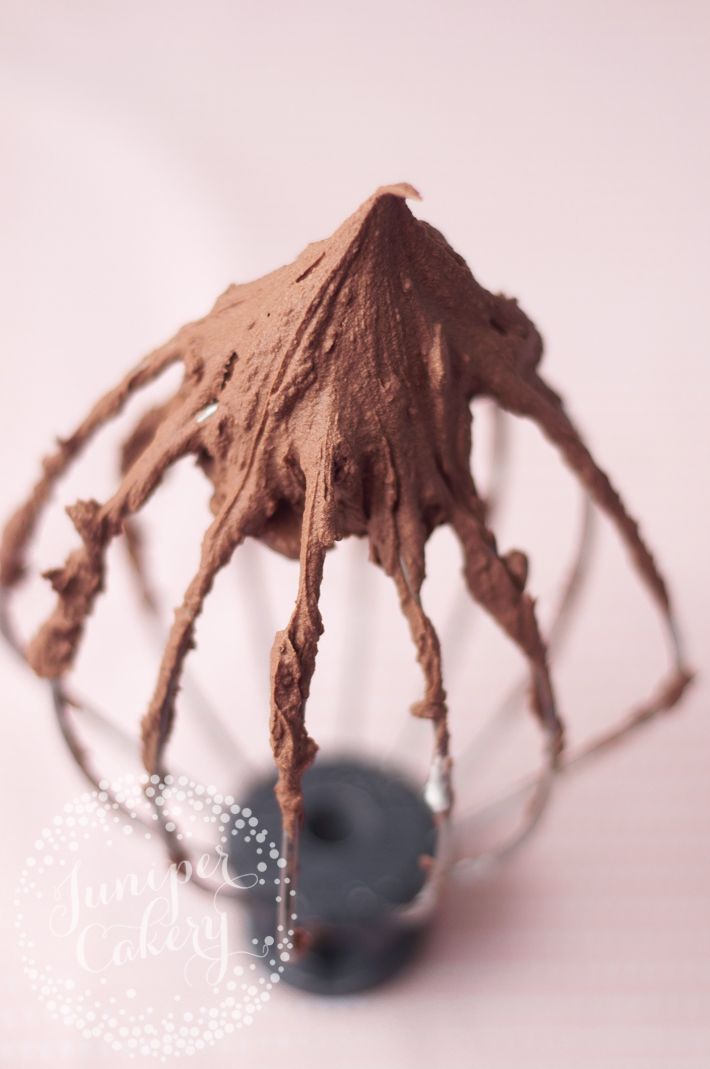 Step 2:
Transfer your whipped chocolate cake filling to a clean bowl and place in the fridge uncovered. Leave to chill and set a little bit firmer for around 30 minutes. Your cream may also darken a little upon standing and chilling, so bear this in mind.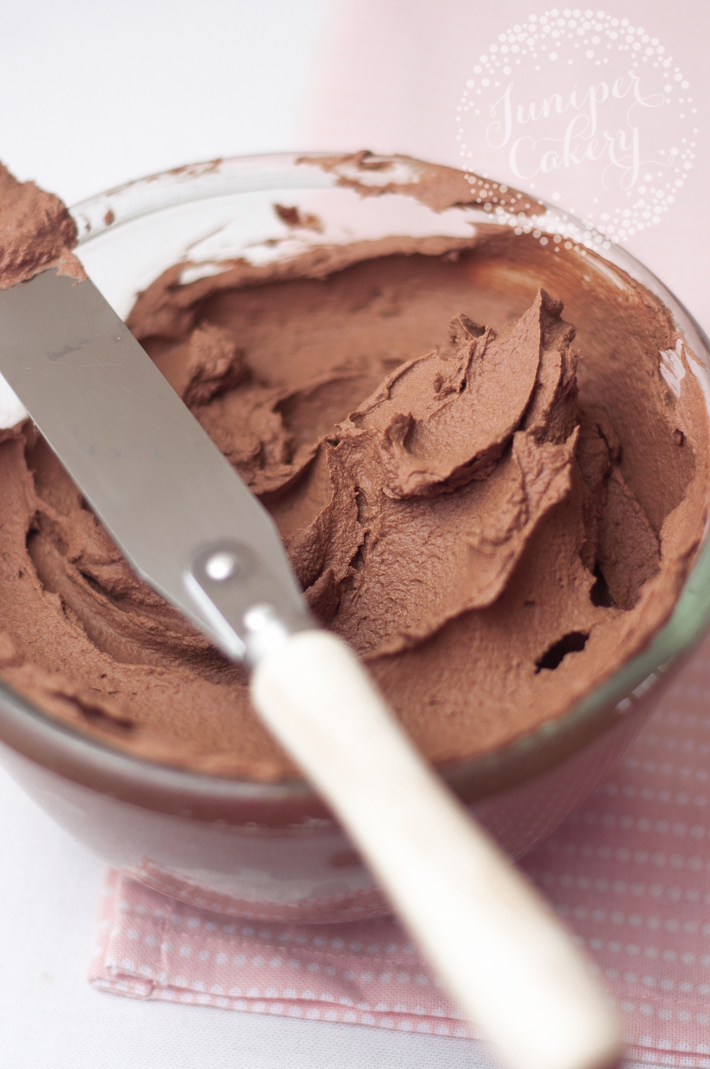 Yay! After chilling your cream should be lovely, thick and chocolatey — perfect for filling freshly baked cakes, cupcakes or dainty homemade pastries. You can even cover filled cakes with the cream, however, we wouldn't really recommend using a whipped cream filling or frosting as a crumb coat underneath fondant. For those who don't like the taste of icing or sweet buttercream, a cake filled and covered with whipped cream is a pretty awesome and delicious alternative.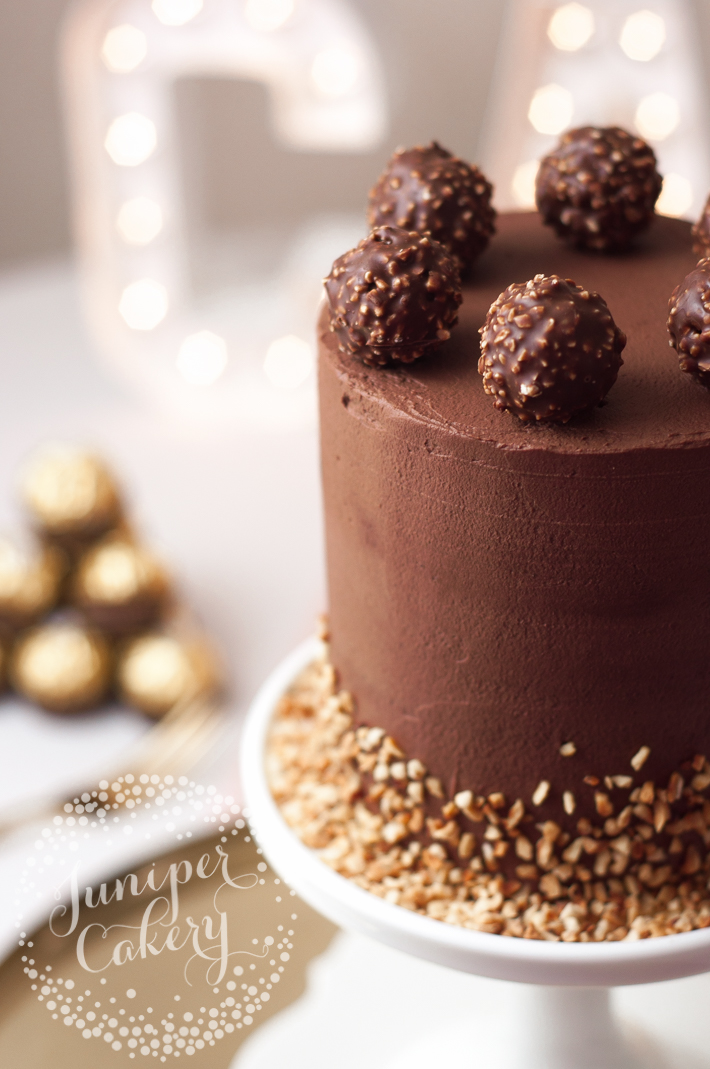 Tip: Watch out for hot weather or warmer indoor climates with cream fillings and frostings. Cream is considered a 'high-risk' food as it doesn't play well with heat. Keep it cool and refrigerate your cream smothered cake and serve it quickly!
Make irresistible chocolate cakes!
Enroll in these HD video lessons to learn how to bake, fill and frost cakes that will make chocolate-lovers swoon and bring clients back for more. Enroll Now »