Looking for a chevron crochet pattern that grabs your attention and demands to be noticed? These patterns are your answer! Chevron prints are beyond popular in crafting, especially in crochet. While the pattern is a classic, we've also found creative approaches to chevron that give the style a whole new aesthetic.
10 of the most beautiful chevron crochet patterns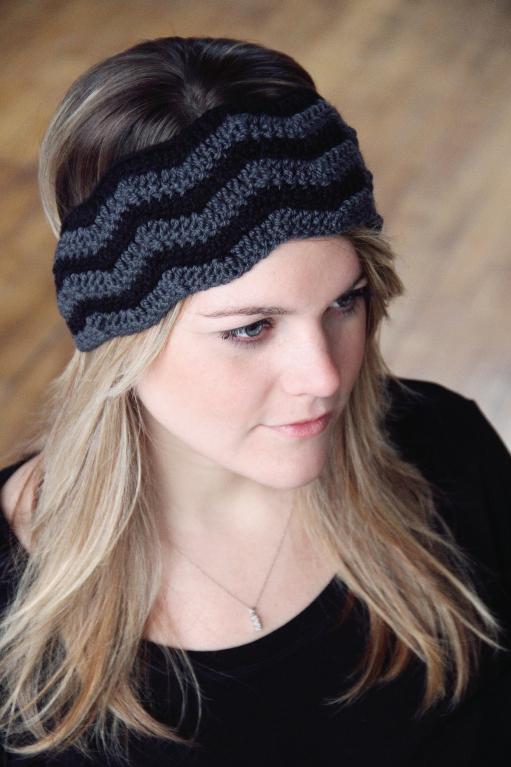 Photo via Craftsy member Jocelyn Sass
1. Chevron Stitch Headband
Practice the chevron crochet pattern with something small to start, such as this cute little headband. It will give you a feel for how the same rippling pattern is worked in larger projects. Plus, it's a great instant gratification project!
Image via Craftsy member LazyTCrochet
2. Zig Zag Chevron Scarf
The chevron print is typically worked in a repeating color pattern with just a few hues, but this great example shows how it can also be done in a beautiful selection of many, many colors.
Image via Craftsy member Abigail Haze
3. Chevronation Cowl
You can also go the opposite route; instead of a very colorful chevron, you can do a subtle color shift in neutrals to create a contemporary, clean look like we see on this crochet chevron cowl.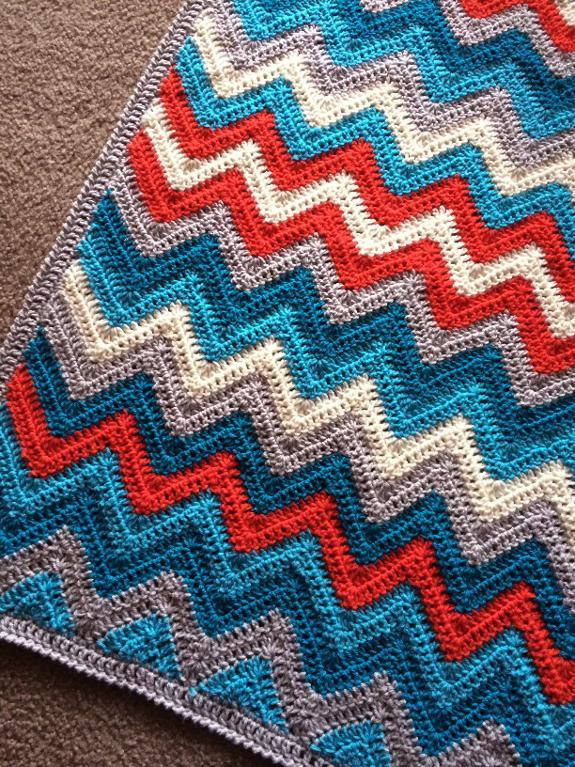 Photo via Craftsy member BabyLove Brand
4. Chevron 2.0 Blanket
Chevron is a perfect print for cozy crochet blankets. It makes a striking statement and can be worked in any color pattern that suits your decor. The modern colorway shown here dresses up the classic chevron print with a sense of vibrant, modern style.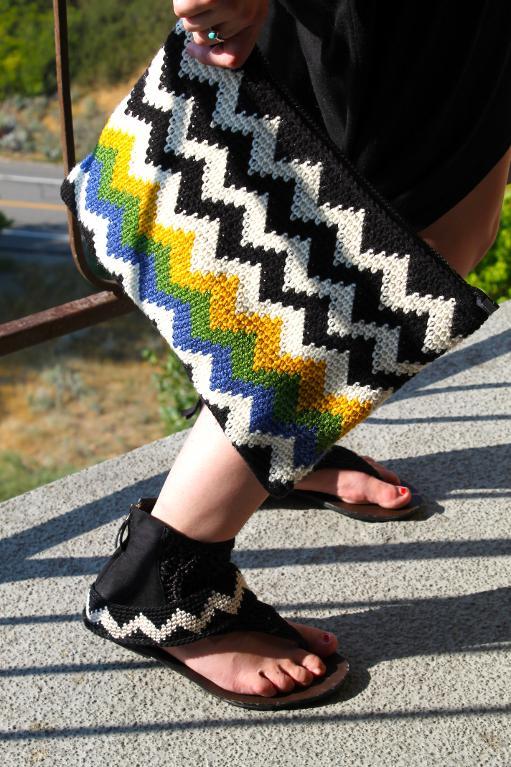 Photo via Craftsy member Sara Dudek
5. The Chevron Clutch
Small accessories, like a crochet clutch, are great places to take risks with bold prints, and this terrific clutch purse pattern has a bold, funky design. It looks like a traditional chevron, but it's worked using slip stitch crochet, so you might have an opportunity to try a niche of crochet you don't use much when working this otherwise-classic pattern.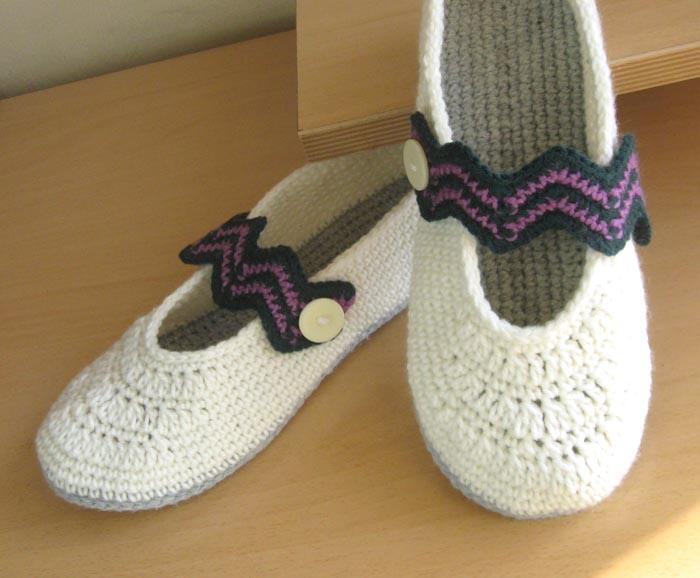 Image via Craftsy member Aimarro Patterns
6. Chevron Crochet Slippers
These slippers show how just a small pop of chevron print can go a long way in any project. The crochet slippers are worked in a basic pattern with only the strap worked in the chevron design — and it's a simple two-color chevron pattern at that — but it really makes a difference in the overall finished design.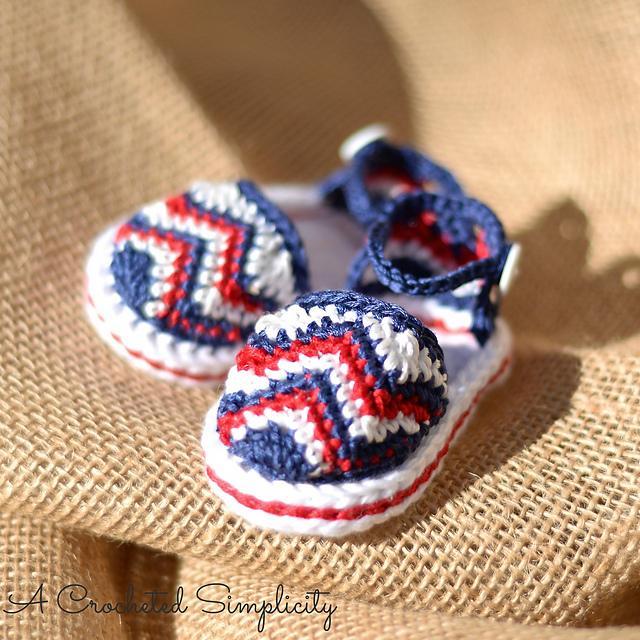 Image via Crafts member Jennifer Pionk
7. Chasing Chevrons Crochet Patterns
Crochet designer Jennifer Pionk has done a great job of takhttps://www.craftsy.com/post/free-patriotic-patterns//a/article/free-patriotic-patterns/?_ct=rbew&_ctp=172575″>patriotic red, white and blue chevron pattern and using it to craft an entire selection of matching crochet patterns. Pictured here are her Chasing Chevrons Baby Sandals — but in her store, you'll find this print worked into everything from can koozies and placemats to skirts and dresses.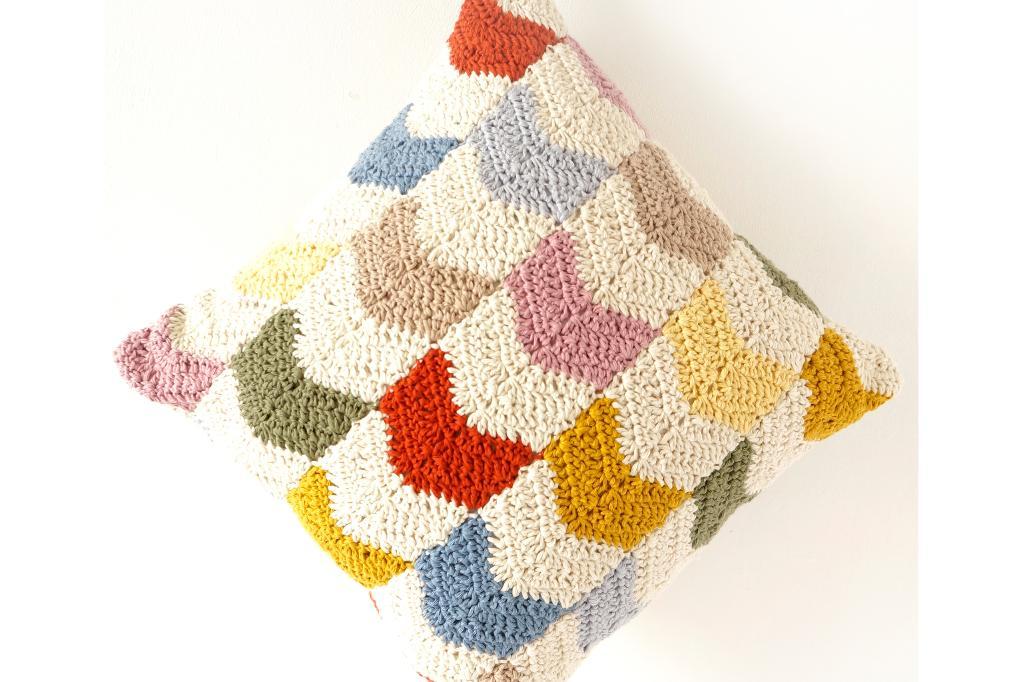 Image via Craftsy member Little Doolally
8. Chevron Cushion
This terrific crochet pattern is a basic chevron design that alternates colors to give a really unique color blocking pattern to the cushion. It's a fun project to work and one that would look great in any home.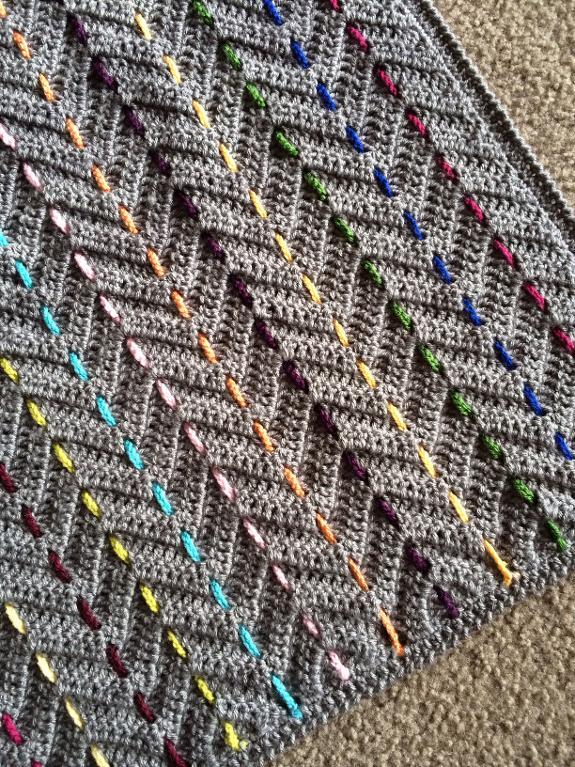 Photo via Craftsy member BabyLove Brand
9. Threaded Colors Chevron Blanket
Here's a really interesting way to bring colors into a solid chevron crochet pattern. The main ripple is worked in a solid gray, and then colorful crochet chains are strategically woven through to create vertical stripes through the chevron pattern. What a great twist on the basic design!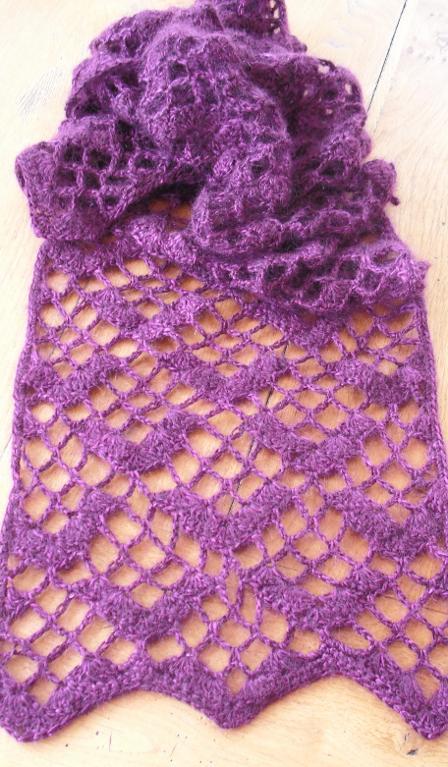 Image via Craftsy member Agrarian Artisan
10. Semi Chevron Crochet Scarf
Once you've mastered the basic chevron crochet stitch pattern, you can play around with different alternatives. This Semi Chevron Crochet Scarf pattern is a great example. The V's are noticeable, but they're not the only dominant feature of the design. The scarf is an openwork crochet pattern worked in fingering weight lace yarn, so it's an airy take on the traditional chevron print.