Even if I'm not cold, I still like to have a blanket around me when I'm hanging out at home in fall. I consider blankets part of my "at-home wardrobe", along with sweatpants and oversized T-shirts. Whether I'm watching TV or having my morning coffee, there's just something about wrapping up in a cozy blanket to make me feel comforted. And if its a crocheted blanket design I created myself? Well, that just makes it all the more cozy!
Bring a little extra coziness into your home this fall with these warm, cuddly crochet blanket patterns.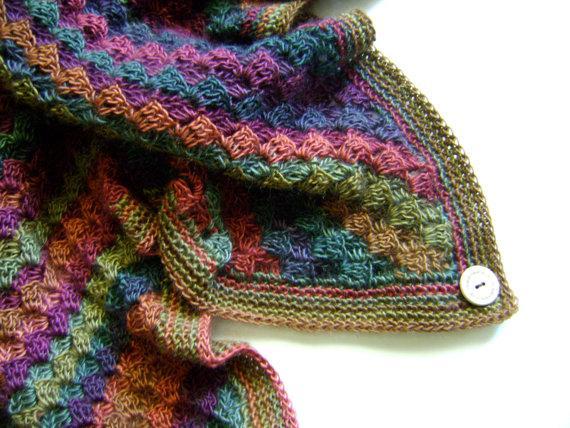 Photo via Bluprint member Sheila Zachariae
Autumn Blanket
What's more cozy than a fuzzy blanket crocheted in a variegated yarn? This pattern also comes with a Sea Glass Blanket pattern for a slight variation. The blanket is worked from the corner, so you can easily adjust the blanket size to suit your needs.
Get the Autumn Blanket pattern here.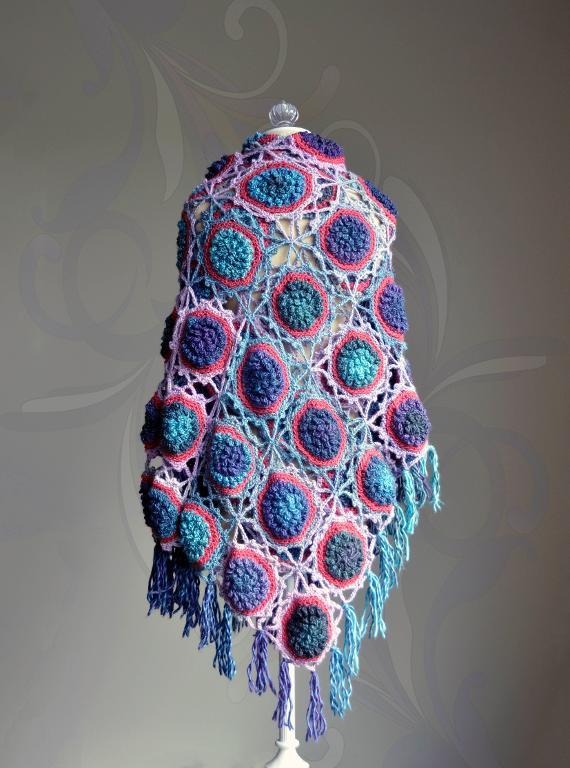 Photo via Bluprint member Universal Yarn
Chrysanthemum Throw
It never hurts to keep just a little reminder of summer around when you're choosing a blanket to cuddle up to. This colorful chrysanthemum blanket should do the trick! You can change up the color scheme to something more earth-tone and fall appropriate if you'd rather embrace autumn completely.
Get the Chrysanthemum Throw pattern here.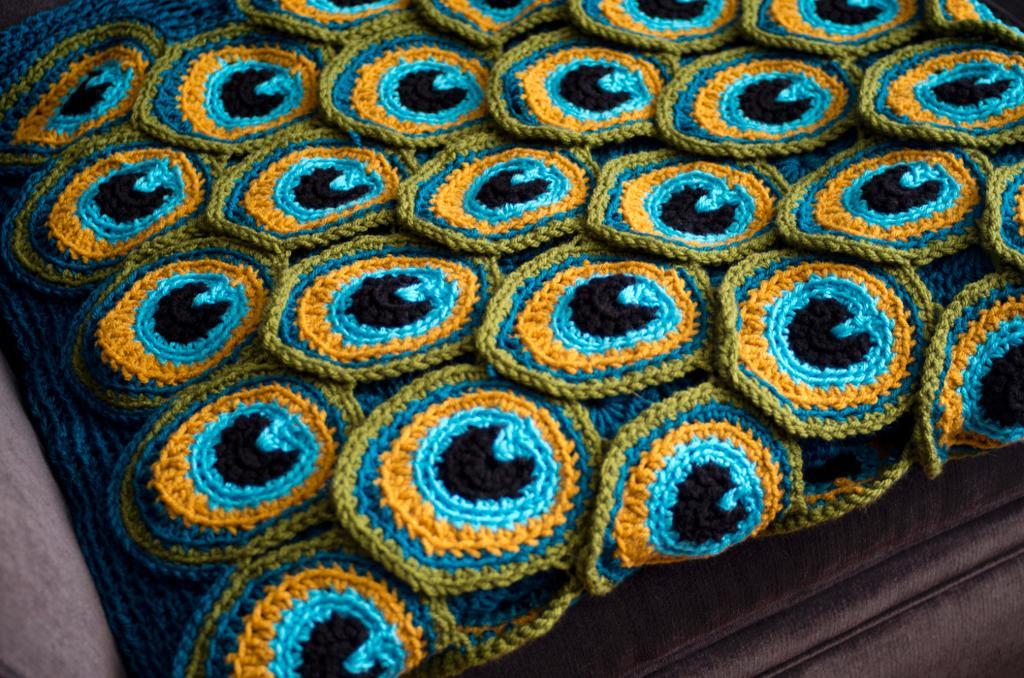 Photo via Bluprint member kraftling
Peacock Pretty Blanket
Attention, lovers of bold color! This peacock blanket will fit right in with your home decor. Not feeling particularly bold all the time? Just flip the blanket over to display the solid-color side.
Get the Peacock Pretty Blanket pattern here.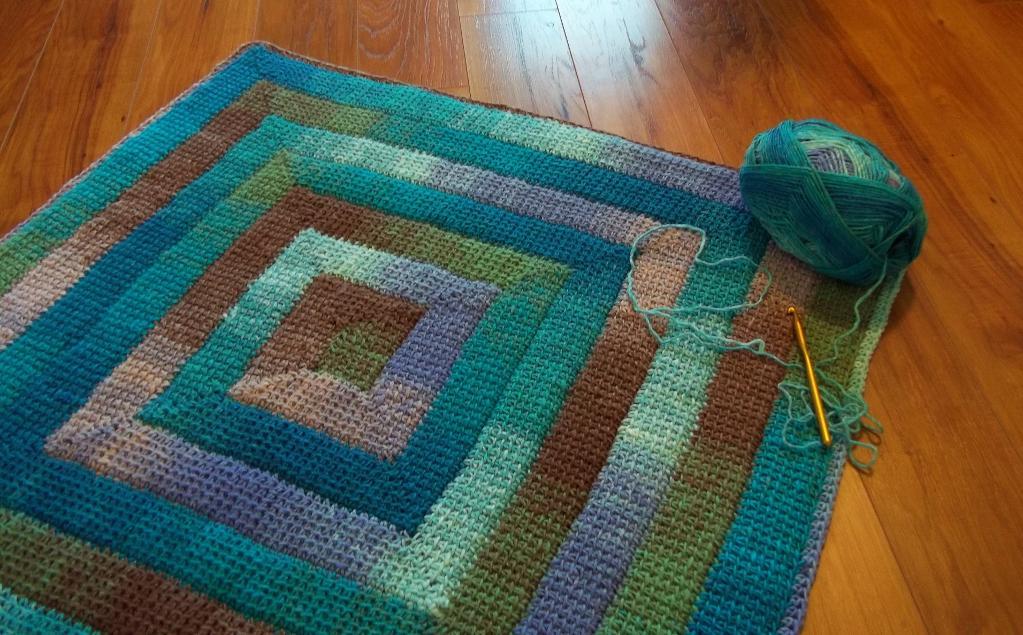 Photo via Bluprint member Carlinda
Simply Spiraled Blanket
Have you ever tried Tunisian crochet? Now's your chance! This blanket features Tunisian simple stitch, great for creating a warm and cozy fabric. Not familiar with Tunisian crochet? Check out Tunisian Crochet: Revolutions in Color and Style with Jennifer Hansen. You'll learn how to use that crazy Tunisian crochet hook — is it a knitting needle? Is it a crochet hook? — plus get advice for creating gorgeous color schemes. And yep, Jennifer also teachers you the stitch you need to know to crochet the blanket seen here, too!
Get the Simply Spiraled Blanket pattern here.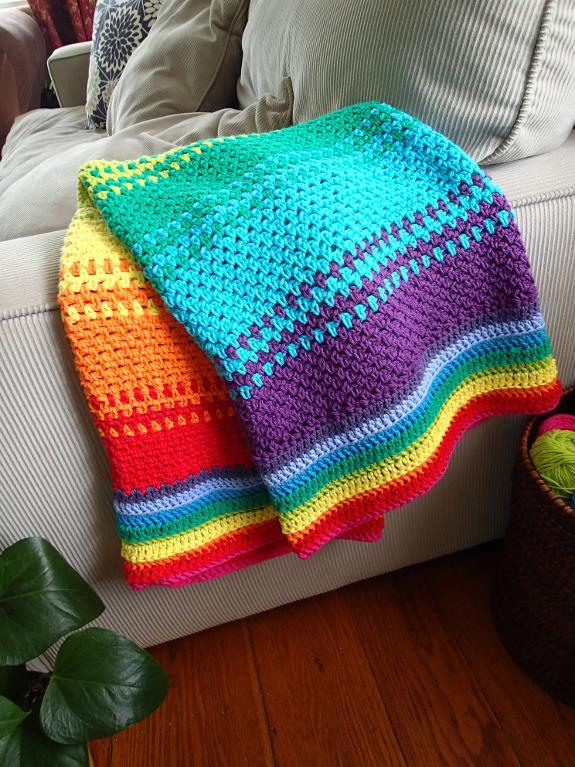 Photo via Bluprint  member PrettyPeaceful
Rainbow Generation Blanket
In high school, I painted a rainbow on my bedroom ceiling. I would've loved a rainbow blanket like this to match it! If your yarn stash is full of all the colors of the rainbow, this is a great way to use up those random scraps and skeins. The pattern uses basic crochet stitches, so it's perfect for a beginner or a seasoned crocheter who's looking for something to crochet while watching TV.
Get the Rainbow Generation Blanket pattern here.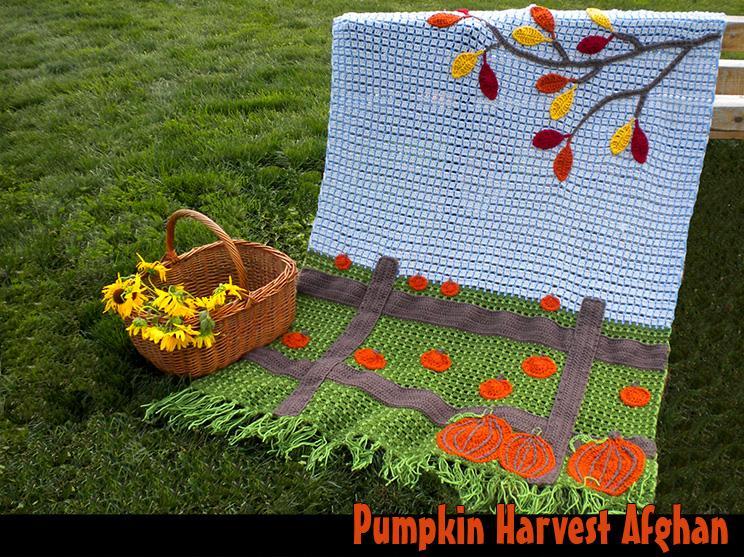 Photo via Bluprint member AuntJanet
Pumpkin Harvest Afghan
It doesn't get more autumn-appropriate than this! Take basic crochet skills to the next level when you create an entire fall scene on the bottom of this afghan. And c'mon, you already know how you're going to display this one! Make sure it's folded over the back of  your couch or favorite chair so that everyone can see your hard work.
Get the Pumpkin Harvest Afghan pattern here.

Photo via Bluprint member BabyLove Brand
Chevron 2.0 Blanket
I don't think I'll ever get tired of trendy chevron when it comes to home decor. This chevron is a modern twist on the traditional ripple blanket. I love how BabyLove Brand paired neutrals with that pop of bright red and different blue hues. I'd love to make one with gray and bright green!
Get the Chevron 2.0 Blanket pattern here.
What do you like to snuggle under when the weather turns chilly? Is it one of your own handmade creations?