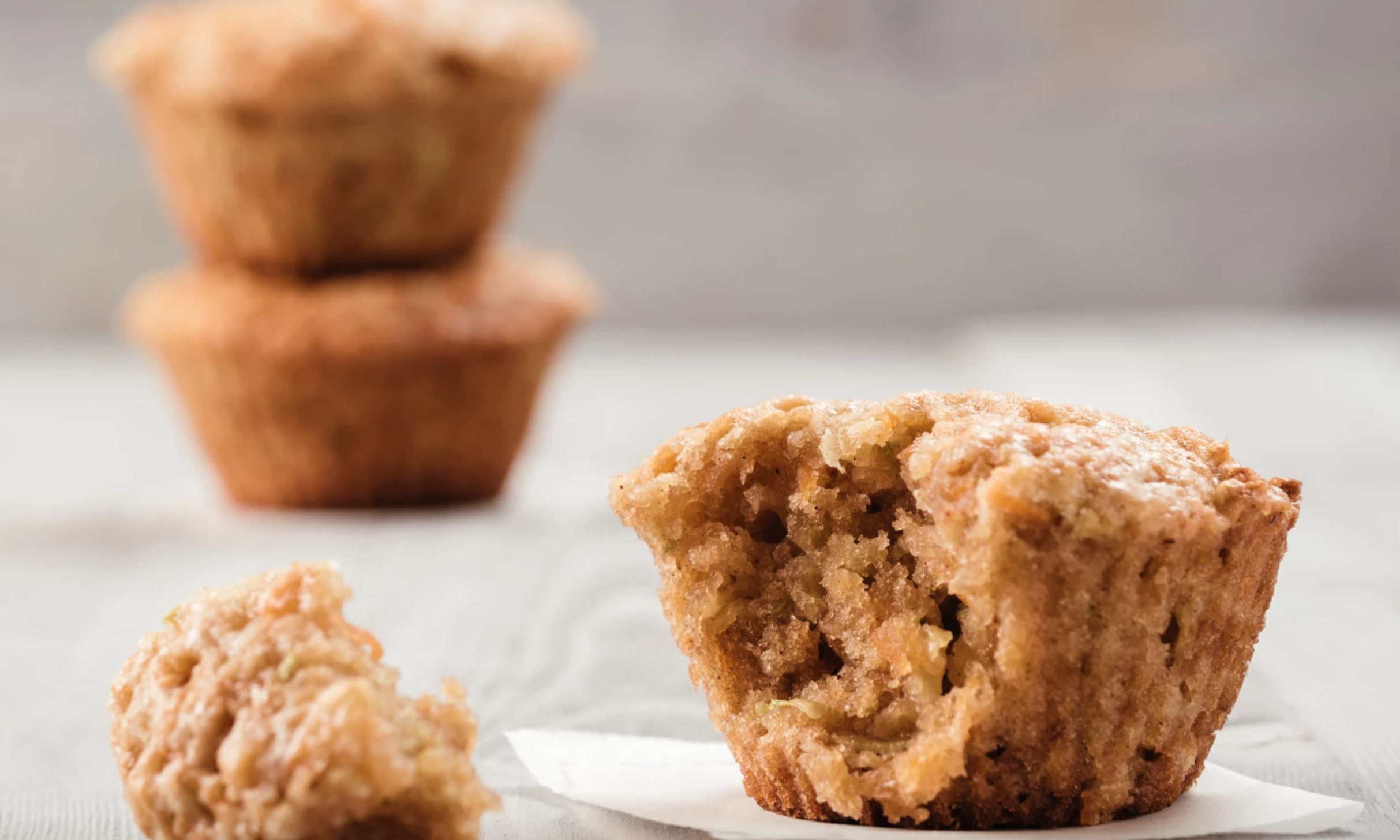 There's nothing quite like a decadent carrot cake covered with a swirl of cream cheese frosting, but sometimes you're looking for something a little lighter — not to mention easier to make. That's where these muffins come in. They're the perfect way to get all the flavors of the classic treat onto your brunch buffet. Serve 'em for Easter , Mother's Day or at any weekend brunch-fest.
Healthy Carrot Cake Muffins
Time: 35 minutes Yield: 12 muffins
Ingredients
1½ cups all purpose flour
1 teaspoon baking soda
1 teaspoon ground cinnamon
¼ teaspoon ground nutmeg
¼ teaspoon ground allspice
½ cup sugar
½ cup brown sugar
1 large egg
¼ cup vegetable oil
¼ cup buttermilk
1 teaspoon vanilla extract
1½ cups shredded carrots (approx. 3–4 medium carrots)
Pro Tip: Shred your carrots with a regular cheese grater for coarse shreds that are visible in your muffins.
Instructions
1. Mix the Batter
Preheat the oven to 375º F and line a 12-cup muffin tin with paper liners. In a large bowl, whisk together flour, baking soda, salt, spices and sugars. Make a well in the center of the dry ingredients and add in egg, vegetable oil, buttermilk and vanilla. Whisk until combined.
2. Add Carrots
Fold in shredded carrots and stir just until the batter comes together and no streaks of dry ingredients remain. Divide mixture evenly into prepared muffin pan.
3. Bake
Bake for 18–20 minutes or until a toothpick inserted into the center of a muffin comes out clean and the tops of the muffins spring back when lightly pressed. Allow muffins to cool completely before serving. Store in an airtight container for several days.