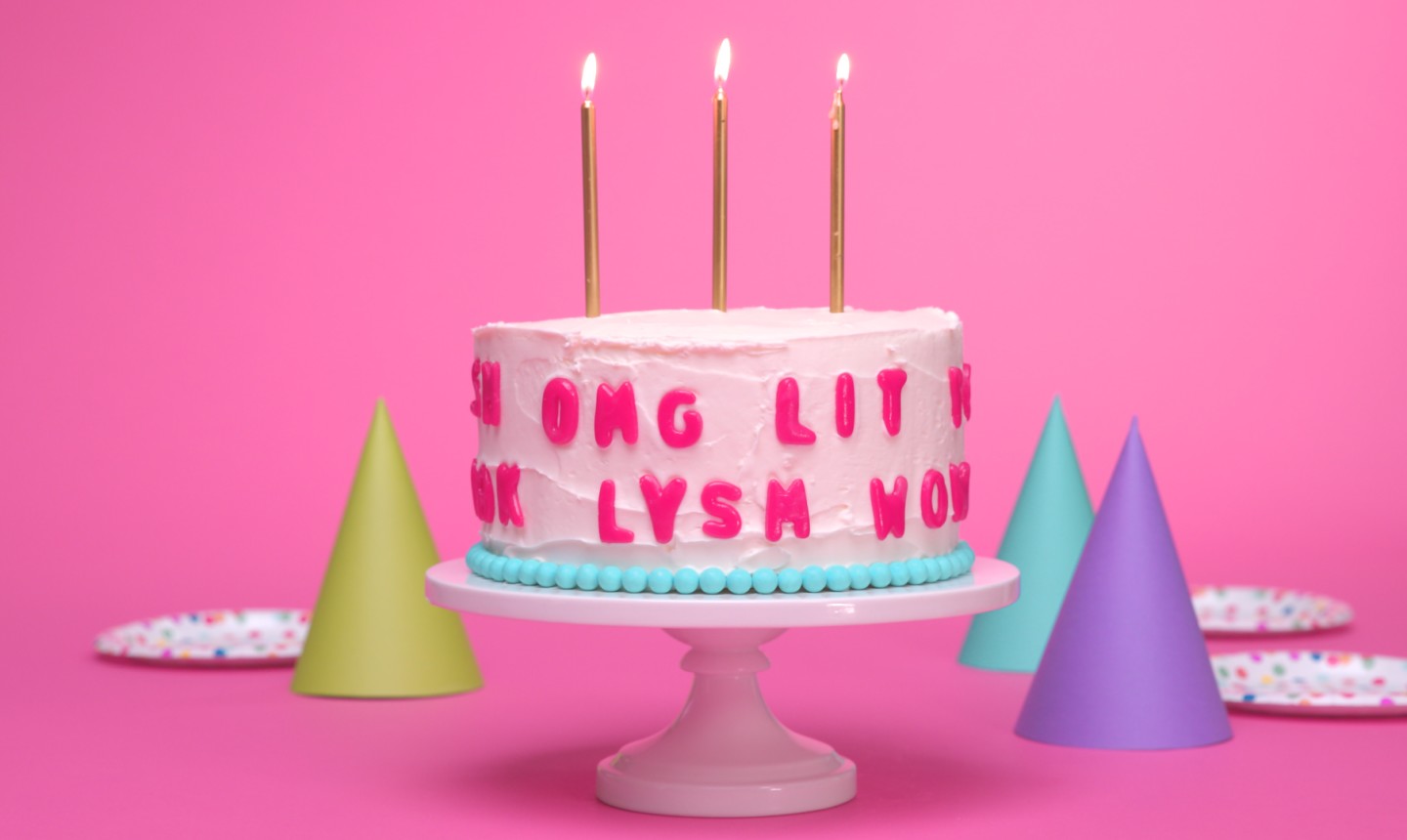 Cake + candy = yes plz. Consider this the perfect dessert 4 showing off your savvy text lingo because, yep, it's about to get lit.
Candy Text Cake
Level: Easy
What You Need
Cake, baked and frosted
Round candies
Taffy
Rolling pin
Letters and numbers cookie cutters
Instructions
1. Roll the Taffy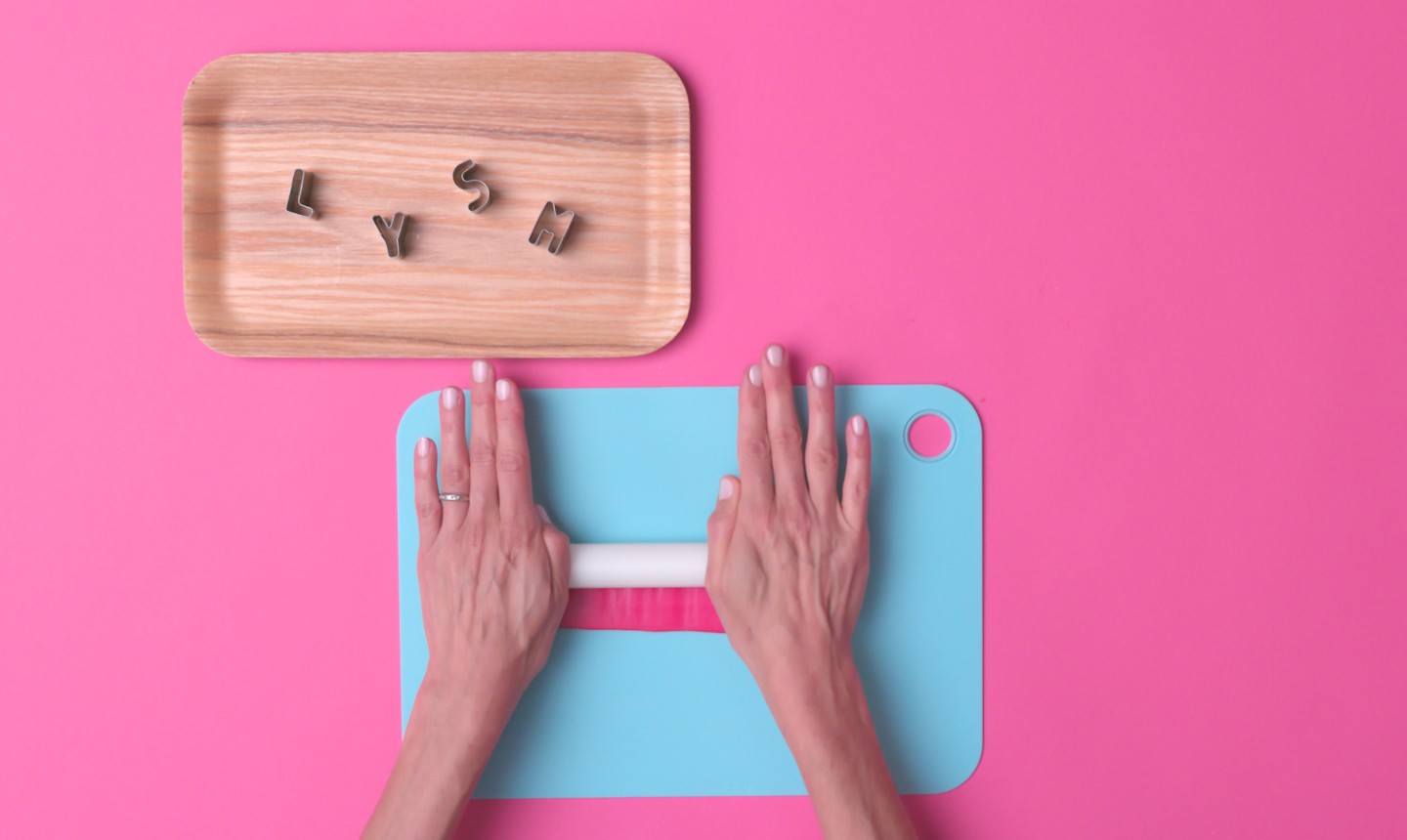 Pick your fave color of taffy. Using a rolling pin, roll it so the candy is flat with an even thickness. You don't have to roll it out a ton, just enough for the letter cookie cutters to fit.
2. Cut Out Your Txt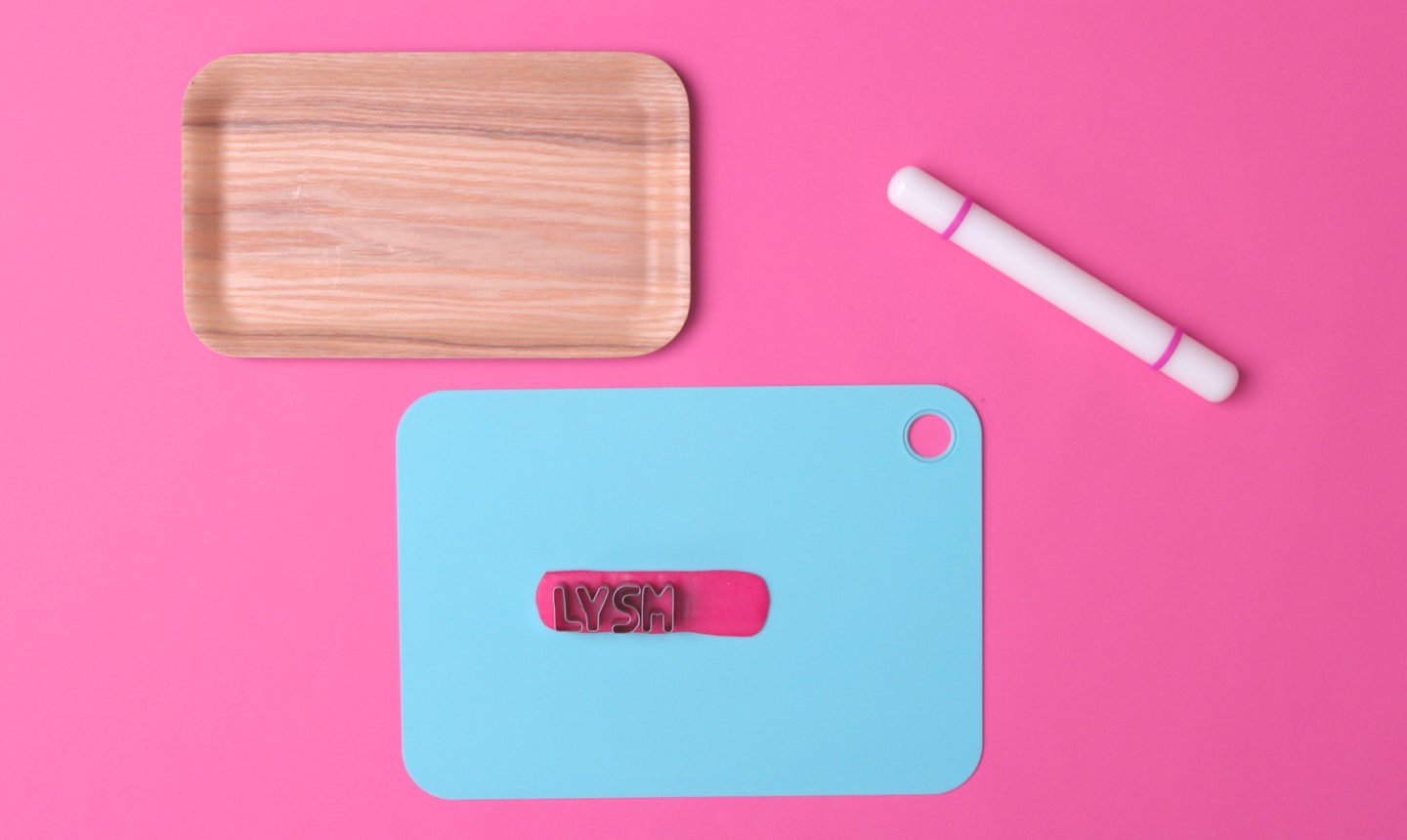 Are you more of an LOL or SMH person? Grab the letters in your go-to vocab, line 'em up on the taffy and cut. Because taffy is a much more solid substance than, say, cookie batter, it might be helpful to lay something sturdy (like a small cutting board) on top of the cookie cutters as you press down, to help you get some muscle behind it.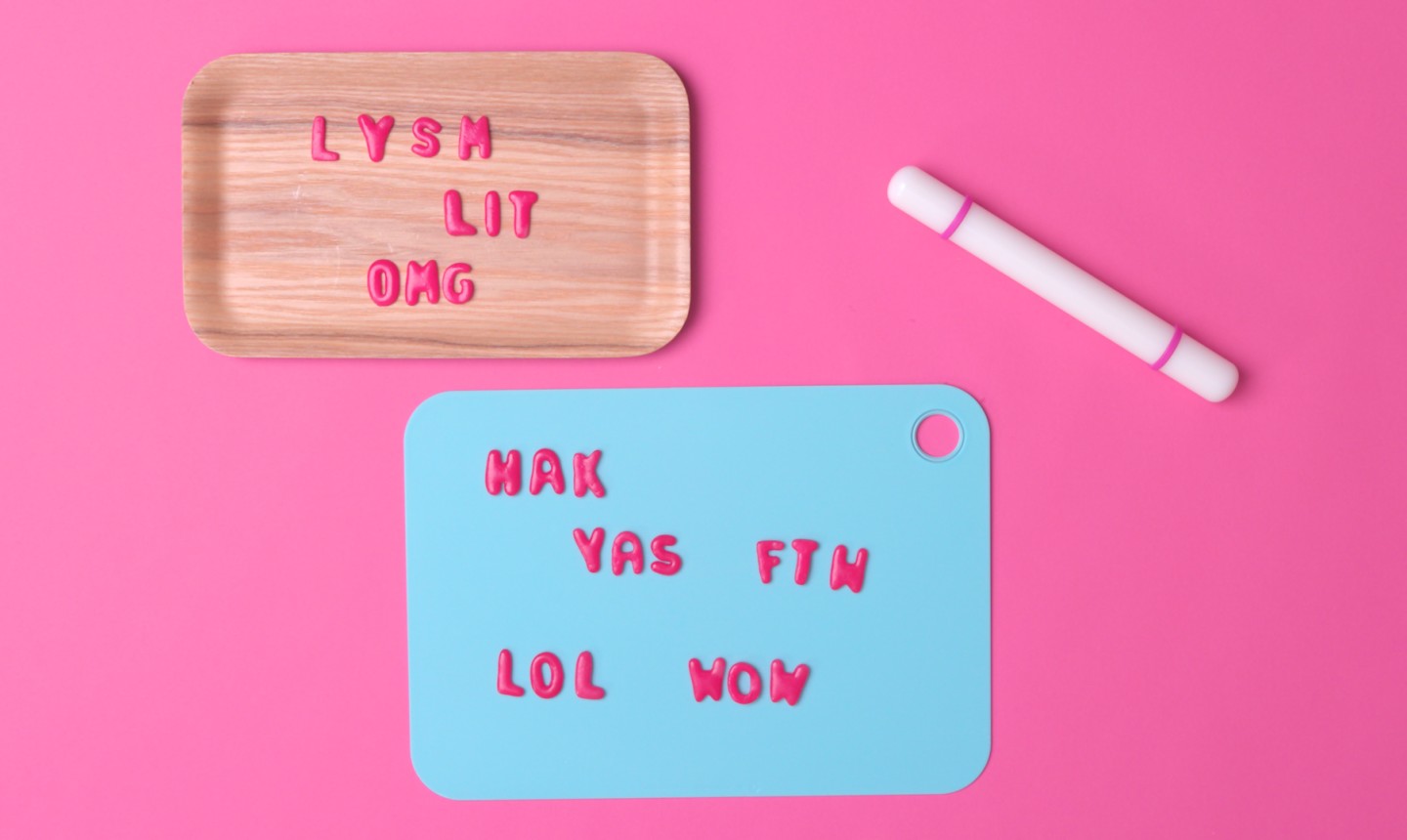 Once your letters are cut, peel away the excess and poke the taffy letters out of the cutters.
3. Spell it Out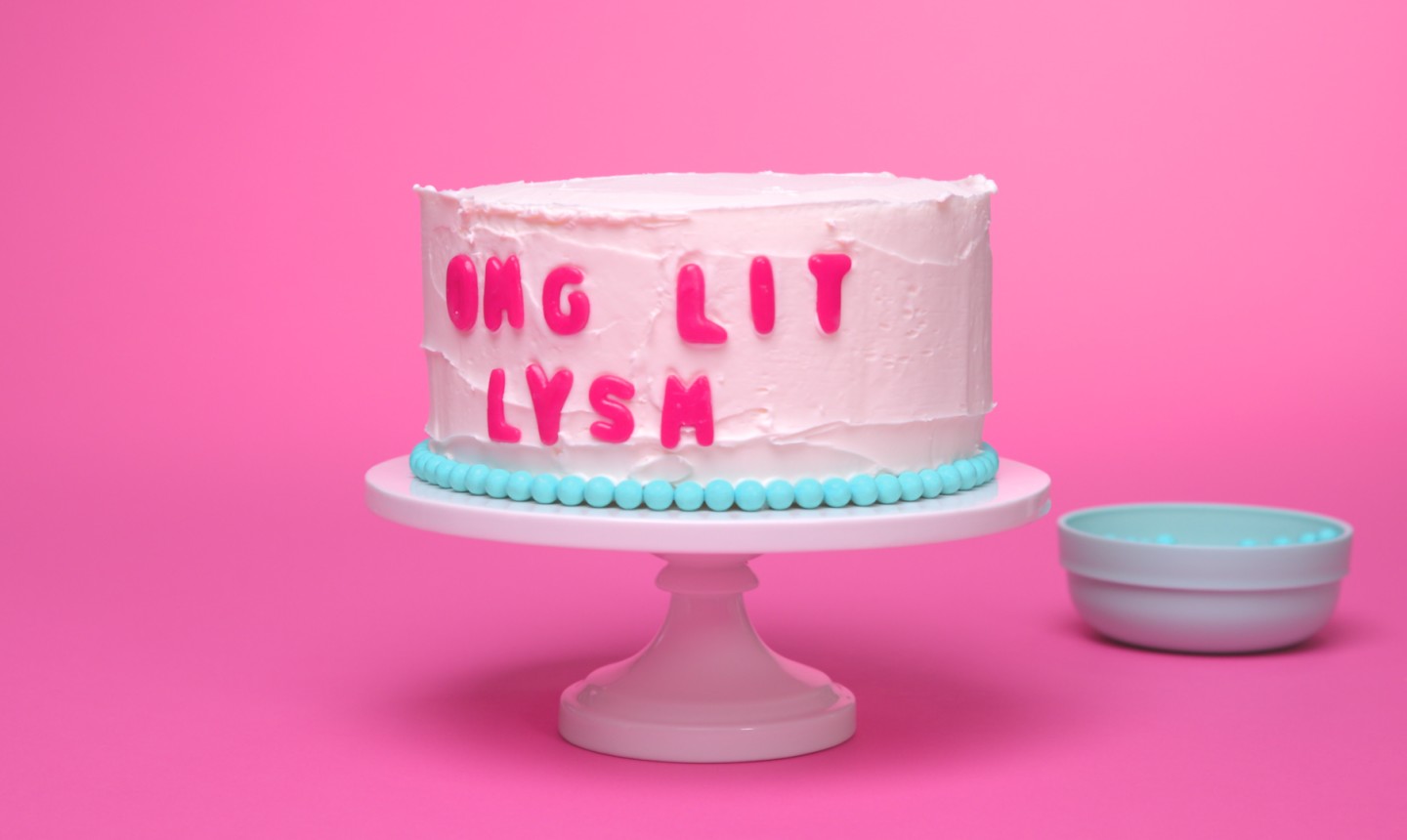 Decorate around the base of your frosted cake with round candies.
Place your taffy letters on top or around the sides and dig in!