Do you remember candy buttons? Also known as dot candy, these rainbow polka dot candies on a sheet of rolled white paper were a food that imparted delicious memories on many a childhood. Why not bring back a sweet memory with this homemade candy buttons recipe?
Photos via CakeSpy
Making DIY candy buttons is actually remarkably easy: really, it's a matter of making up a royal icing-like mixture that you then tint and pipe into dots on paper.
The recipe follows similar steps to making homemade sprinkles, but instead of piping your icing in lines, you pipe it into pretty little dots. Once the dots have set, you have a nostalgic candy that keeps for months and that will delight anyone who gets to share a sheet with you.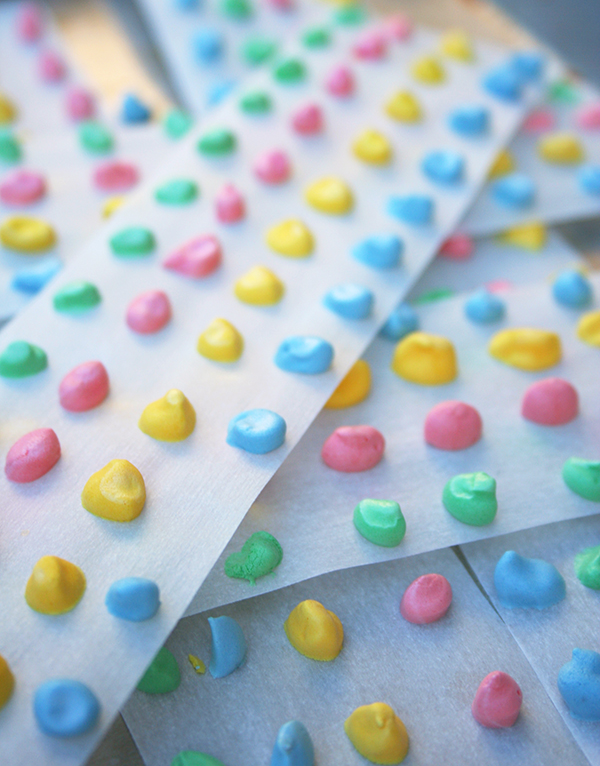 How to make candy buttons
Makes twelve 2″ by 10″ sheets
Ingredients:
2 cups confectioners' sugar, sifted
2 egg whites
1 teaspoon vanilla or other flavoring extract
Food coloring in four colors of your choice
Other supplies:
Non-toxic paper
Small plastic bags, or piping bags and a round piping tip 
Step 1:
Cut out 12 strips of paper, approximately 2″ wide by 10″ long. Lay six strips each on two baking sheets. Tape the ends down so that the sheets of paper stay put. Set the sheets to the side. 
Note: For this tutorial, I used a non-toxic vellum finish translucent paper.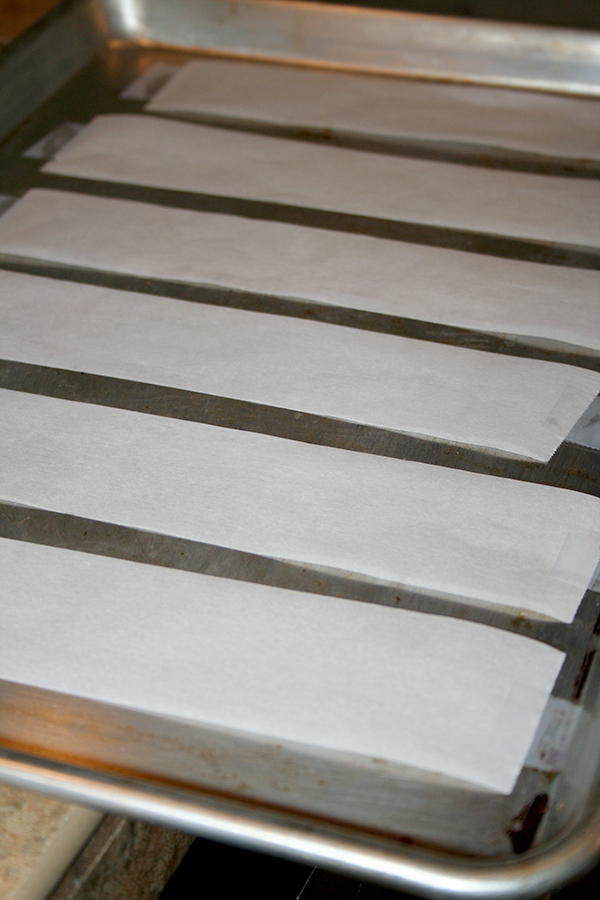 Step 2:
In the bowl of a stand mixer fitted with the whisk attachment, combine the sugar and egg whites. Mix together on low speed for 30 seconds to a minute, or until the mixture has begun to combine. Pause the mixer and scrape down the sides of the bowl so that no dry bits of sugar accumulate on the sides of the bowl. 
Step 3:
Increase the speed to high, and mix for about 10 minutes. The mixture will become quite thick. Pause the mixer and add the flavoring extract, and mix until combined.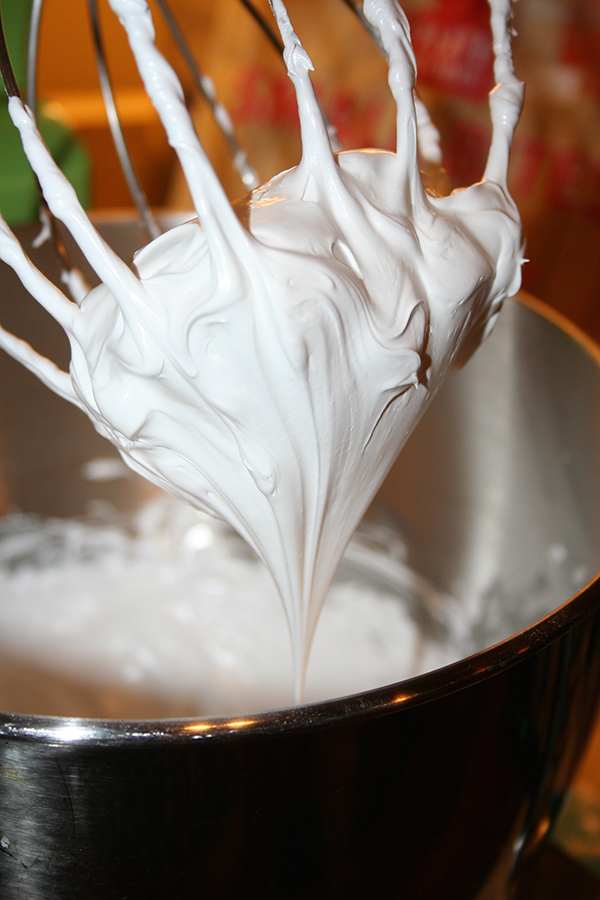 Step 4:
Remove the bowl from the mixer, and divide the mixture between four small bowls. Tint each little batch a different color of your choosing. (For this tutorial, the colors shown are yellow, pink, blue and green.)
Note: I found that liquid food coloring added just the right amount of liquid to give the mixture a perfect piping consistency. If your mixture seems way too thick, add water, 1/4 teaspoon at a time, until it has a thick yet firm consistency. You want to feel like you can pipe the mixture and it will stay put. 
Step 5:
Spoon each batch of the mixture into a separate baggie. Trim off a small opening at one end of the bottom of each of the bags so that you can pipe the mixtures. If using a piping bag, you can use a small round tip.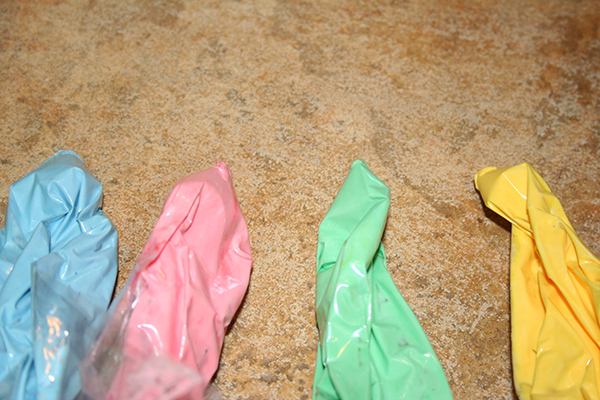 Step 6:
One color at a time, pipe a line of dots along one edge of the paper.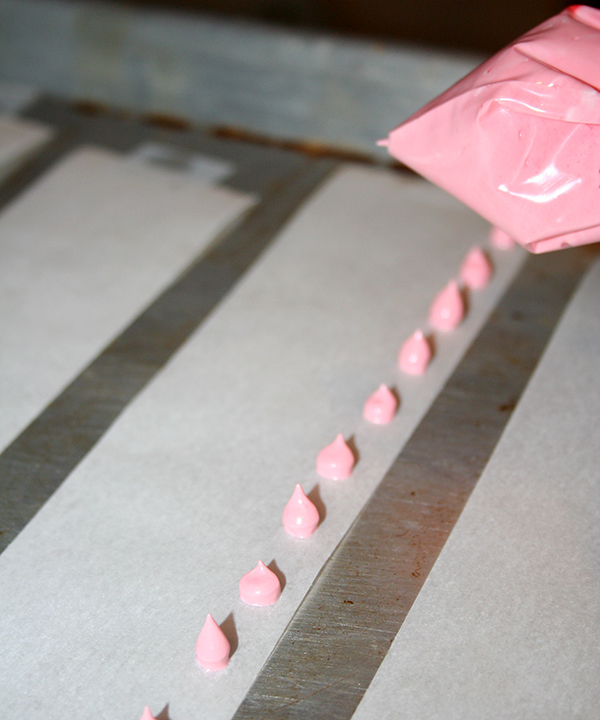 Note: If you notice that you're getting a "kiss" effect with your dots, don't panic. Simply pause after you've finished piping one color's worth of dots, and use a lightly moistened spoon, coffee stirrer, or your impeccably clean finger to flatten the dots so that they are more rounded.
Step 7:
Continue piping the dots until you have four lines of dots on each sheet.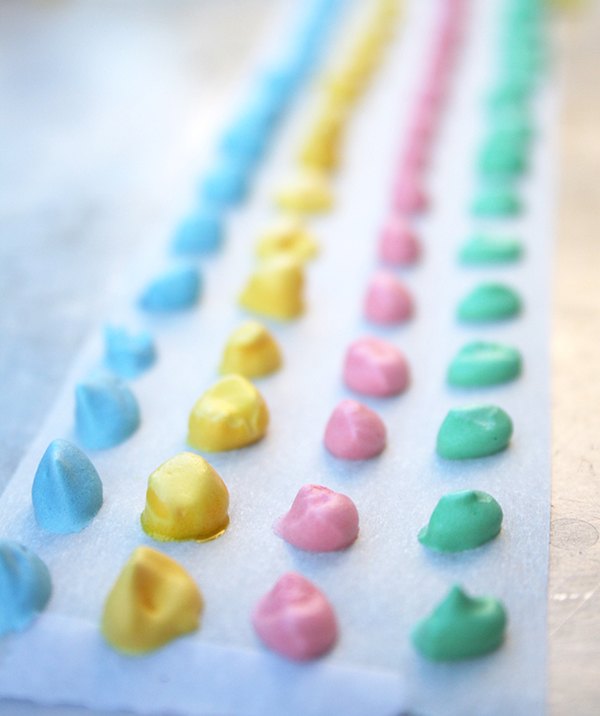 Step 8:
Let the dots dry at cool room temperature for several hours, until completely matte in appearance, and hardened. Once they have hardened, you can remove the adhesive and enjoy your homemade candy buttons recipe!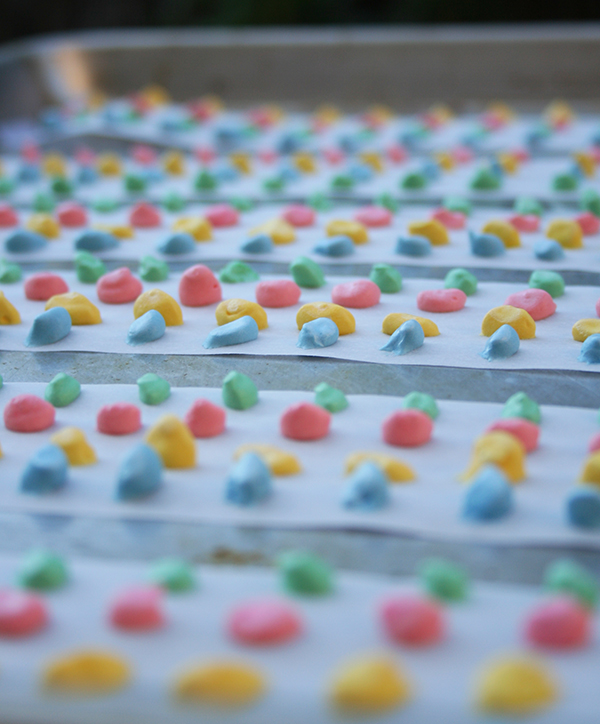 These candies will keep in an airtight container at room temperature for up to 2 months. 
Recipe notes:
Can you use parchment or waxed paper for the strips?
You certainly can use waxed or parchment paper, but since they are designed to be non-stick, the candy may fall off once dry. For this tutorial, I used a non-toxic vellum drawing paper which worked quite well. 
Looking for a recipe that employs the egg yolks you have left over?
Many homemade pudding or ice cream recipes require egg yolks only, or try making a French buttercream.
Got extra batter left over?
You can use this candy dot mixture to make homemade sprinkles, too. Simply pipe lines of the mixture on a sheet of parchment paper, let it dry, then cut into small portions. 
What is your favorite retro candy?