Sprinkles are an inherently happy food. They are so many different types, they add a delightful color and crunch to sweets ranging from homemade doughnuts to sugar cookies, and are an invaluable supply when it comes to cake decorating.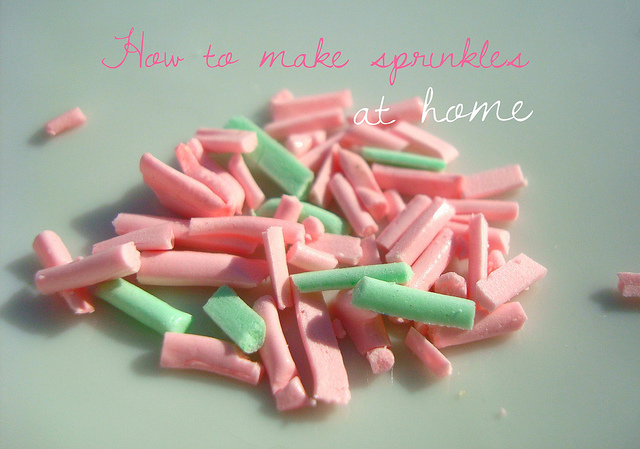 But if we're completely honest, it's more the fetching look than the delicious taste that keeps us coming back for more of these sugary morsels. Unless, that is, you make your own.
Making sprinkles at home is a highly rewarding practice: extremely easy to do, and yielding a terrific-tasting result that will add panache and taste to whatever treat is lucky enough to call them garnish.
Using a royal icing-esque mixture is an idea championed by Stella of BraveTart, and it works splendidly. Basically, the idea is simple: create a royal icing mixture and pipe it using a small round tip into long, skinny lines. Let the icing dry, and then slice into tiny bits. Easy as that: sprinkles!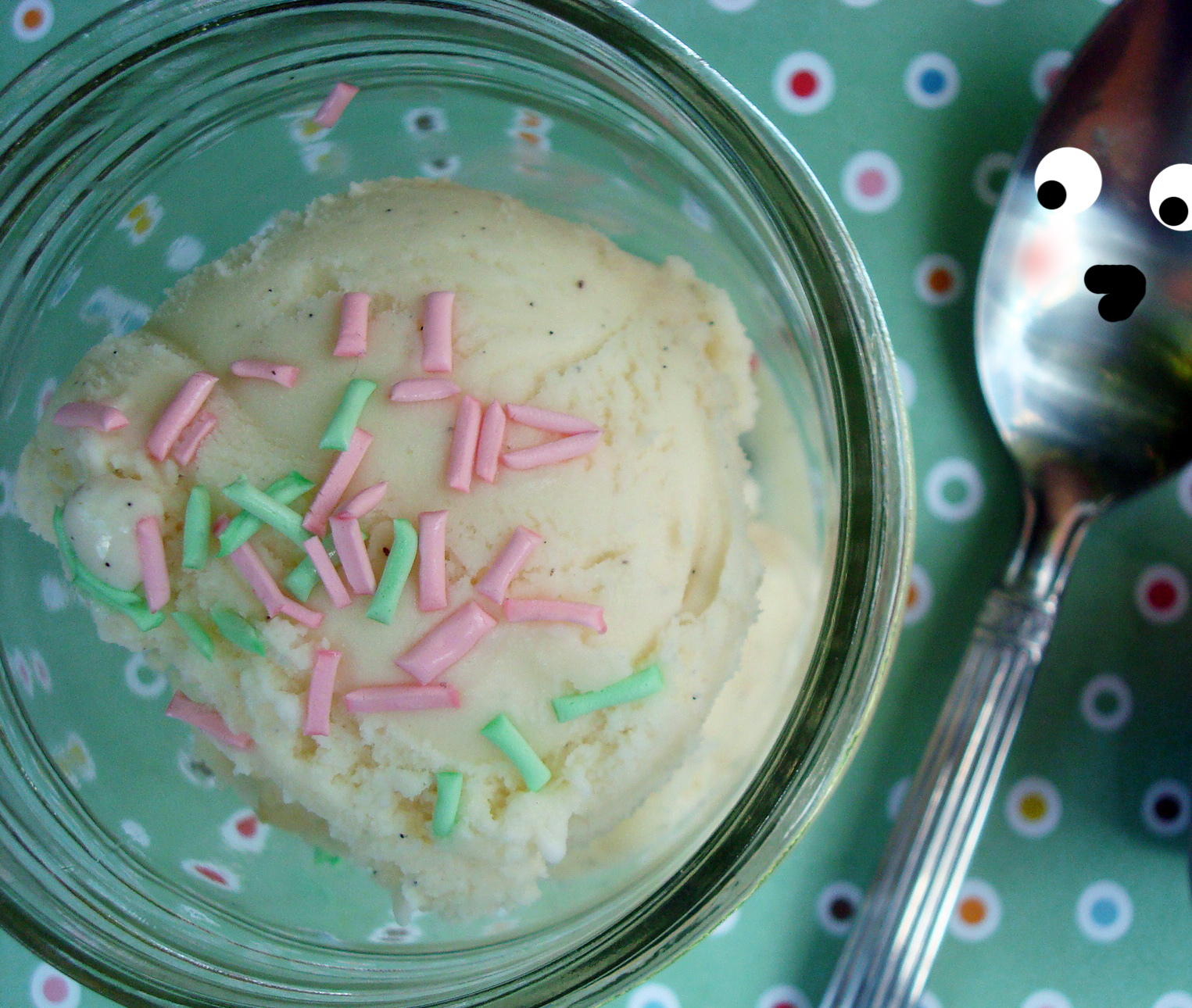 Advantages of homemade sprinkles
With a look that is more matte and slightly more delicate than their commercial counterparts, these sprinkles are more artisanal in appearance and less "cookie cutter."
For one, they can be flavored with any extract you'd like, so you could create almond, pecan, chocolate, or even root beer scented confections.
They can also be tinted in any hues you'd like, making it easy to make the sprinkles to match a wedding color, sport team colors, or a custom mix tailored to your liking.
Plus, and let's be honest again, you're going to impress people big-time when you say that you made your own sprinkles. It really is one of those treats that many people enjoy, but few think to make at home!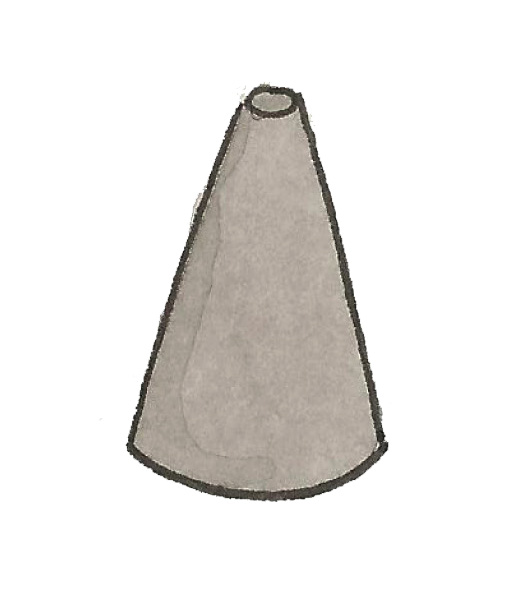 Recipe notes
Although this recipe is quite simple, it does require quite a bit of time for the icing to dry before your sprinkles will be ready. So plan on making the sprinkles at least one day ahead of when you'd like to use them for your baking or cake decorating project.
This tutorial uses a royal icing recipe, which is lightly adapted from the one used in the Craftsy class Modern Piping. This is an easy-to-make recipe, and if you find that you've got more icing than you need to make the desired amount of sprinkles, you can use the remaining icing for any other cake decorating project you'd like.
Keep in mind when tinting your icing that gel or paste coloring will work best. Liquid food coloring may add too much moisture to the mixture and will make it difficult to pipe.
If you don't have a pastry bag or tip, it's not completely necessary to buy one, although results will be more polished if you do. Even without these supplies, you can cut a tiny hole in the corner of a sturdy plastic bag and spoon the icing into the bag, piping it gently through the tiny hole you've cut.
Additionally, you don't have to make your sprinkles round. If you're inspired to make them star shaped or flat, simply use a small decorating tip in whatever shape you'd like.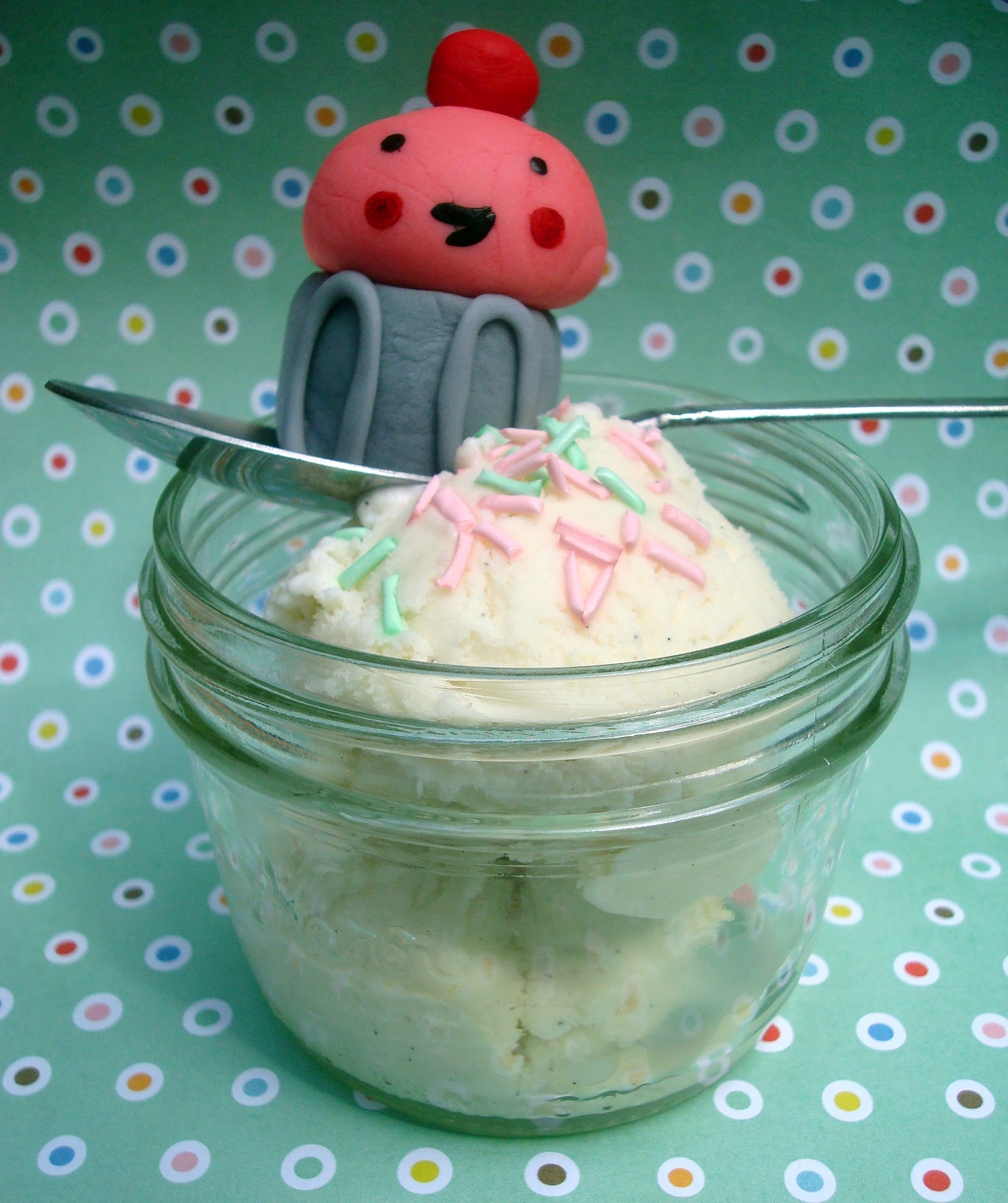 How to make sprinkles at home
Supplies:
Parchment paper
Small round decorating tip (such as a number 1 or 2 tip)
Pastry bag
Jars or containers for storing finished sprinkles
Ingredients:
14 ounces (400 g) confectioners' sugar, or powdered sugar
1/2 cup (120 ml) egg whites (about 3 large egg whites)
Gel food coloring in various colors, for tinting
1/8 teaspoon vanilla or almond extract (or flavoring of your choice)
Directions:
Step 1:
Sift your sugar. Because of the delicate nature of the sprinkles, it is important to sift out any lumps.
Step 2:
Place your egg whites and sugar in a stand mixer bowl, with a whip attachment connected to the mixer. Turn your mixer on low speed and mix until all of the sugar is incorporated. Use a rubber spatula to scrape down the sides of the bowl.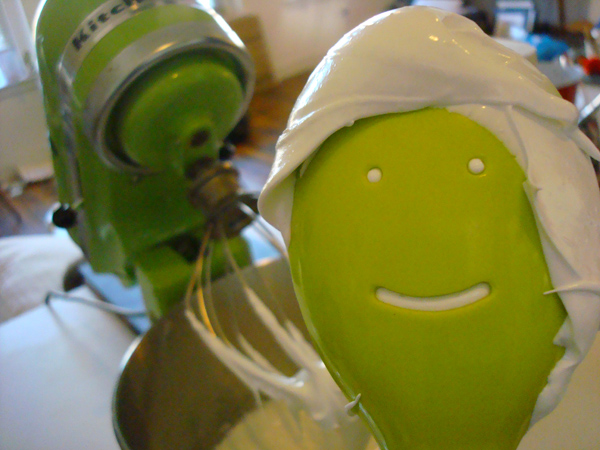 Step 3:
Turn the machine on high and whip until the icing holds a peak. This can take as few as 5 minutes but as many as 10, depending on your mixer's speed and how humid it is in your area.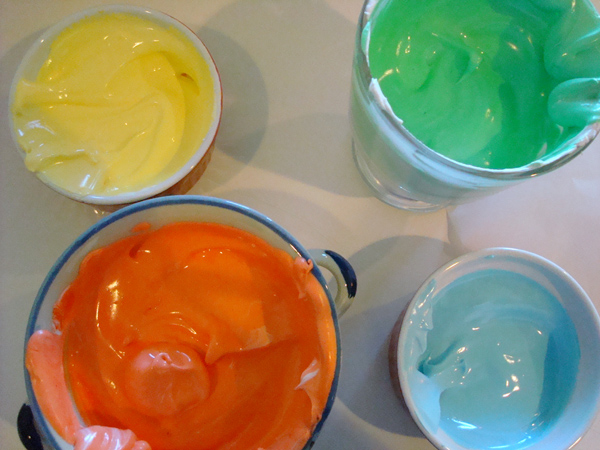 Step 4:
Now, think about adding color and flavor to your sprinkles. You don't need to, but it is awfully fun. First, gently fold in the extract flavoring of your choice. Next, separate the mixture into as many dishes as you'd like colors. Mix with 1-2 drops of gel food coloring and stir until completely combined. Because they are drier, gel and paste colorings are suggested for sprinkles — the liquid kind can add too much moisture to the mix.
Step 5:
Set up your pastry bag with the tip, and load it with your first color. Lightly press out any air bubbles. On top of the parchment paper, draw rows of lines. Try to get them as straight as you can, but don't fret if the lines break or look wavy. After all, you'll be slicing these into tiny sprinkles. Oh, and if you're so inclined, you can make some of them into shapes if you want some larger decorations or sprinkle shapes.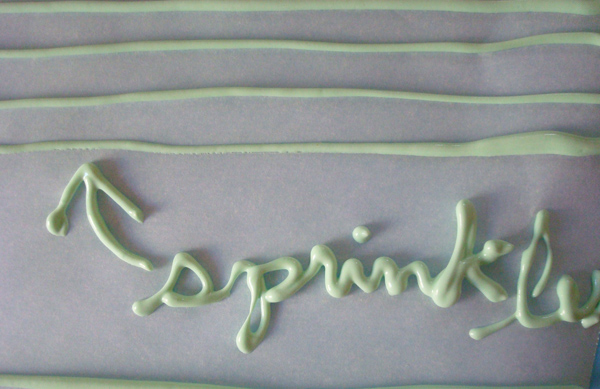 Step 6:
Let the sprinkles dry for up to 24 hours, or until they are set and hard, and come off of the parchment paper easily.
Step 7:
Gently loosen the sprinkles from the paper, and gather them in a row. (They should loosen with little resistance. If they don't, you may not have let them dry long enough). Now, using an extremely sharp knife, slice them into small rectangles.