How many slices makes up a cake? No, that's not a riddle! Figuring out cake serving sizes for a crowd is no easy feat.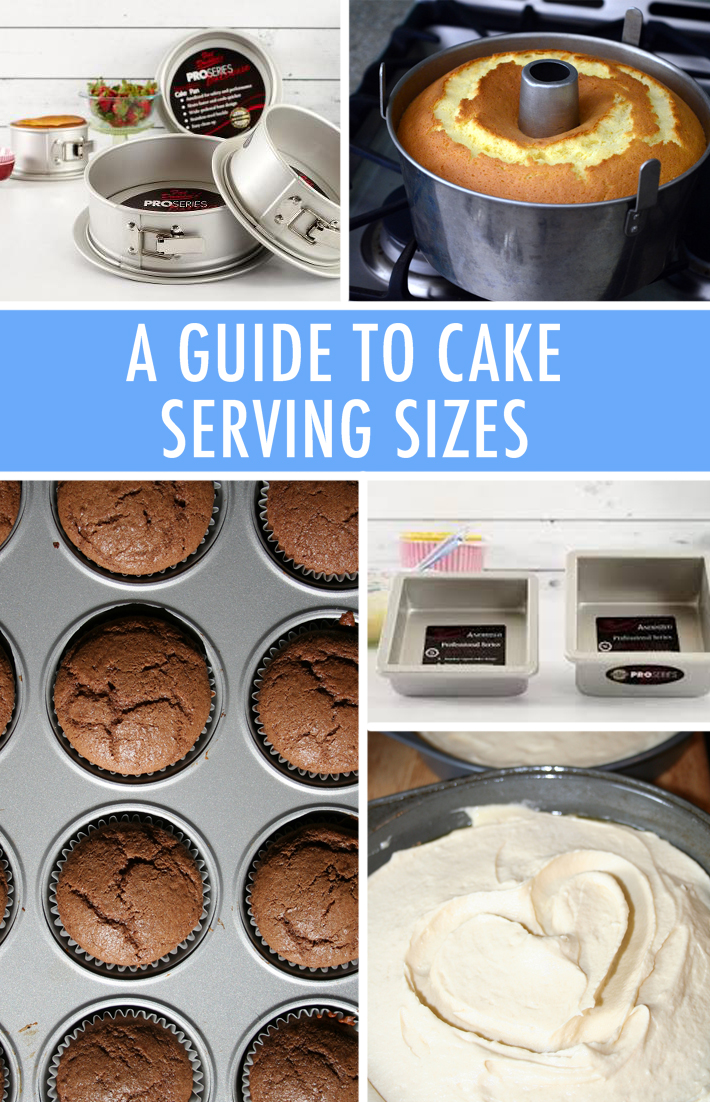 To a certain degree, the number of servings a cake will yield is a matter of opinion (and of appetite). But there are standard cake serving size practices based on the type of pan you use, which can help you make sure that there's enough dessert to go around at your next birthday, dinner party or event. 
Here's a guide for serving sizes you can expect from common cake pans.
Whether you're making a bundt cake, an angel food cake or even a cheesecake or flourless chocolate cake, we've got you covered.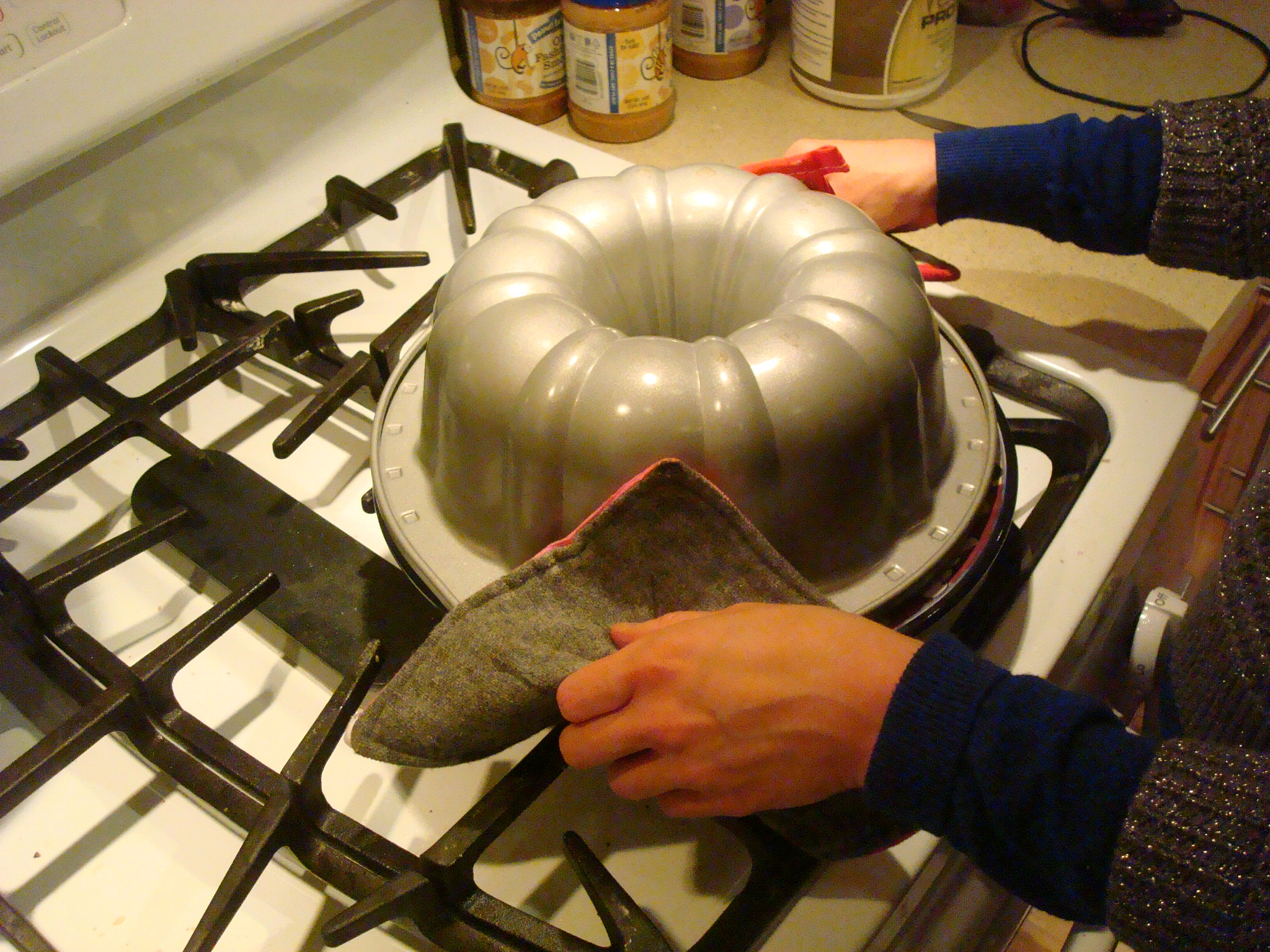 Photo via CakeSpy
Bundt pan
Servings: 12-16 servings 
A bundt pan is a uniquely shaped tube pan that's is rounded on the bottom, yielding a cake with a rounded top. Most bundt pans have a 12-cup capacity and measure about 10 inches in diameter. It is typically used to make sturdier cakes that won't lose their shape when inverted.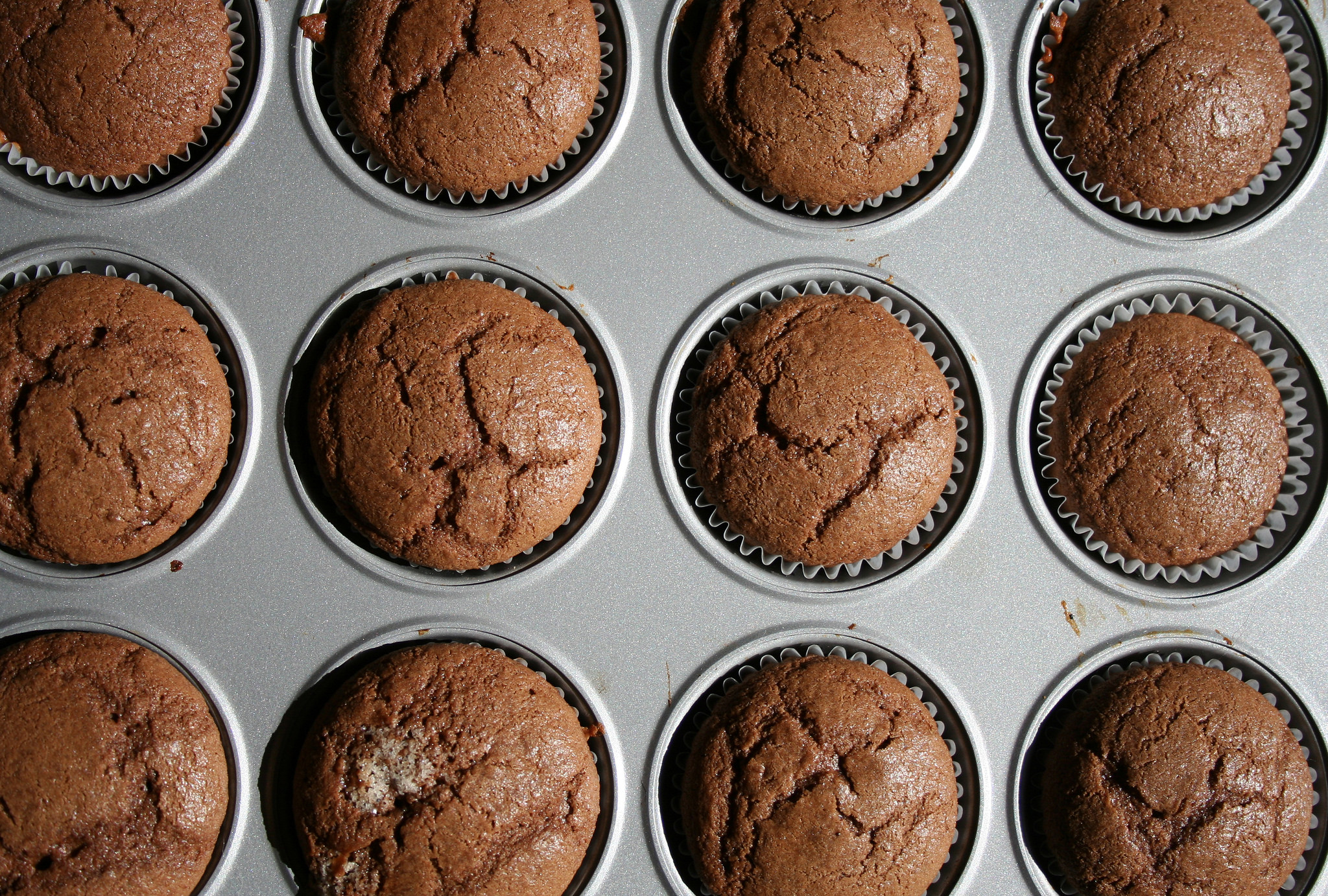 Photo via CakeSpy
Cupcake pans
Servings: As many vessels as there are in your cupcake pan.
Cupcake pans are one of the easiest to estimate cake serving sizes with, because the tins are divided into a finite number of vessels. Typically, a recipe that yields a two-layer cake can make 24 standard-size cupcakes, 48 mini cupcakes or 12 jumbo or "Texas-sized" cupcakes. There are varying sizes of mini and jumbo cupcake tins, so this can vary.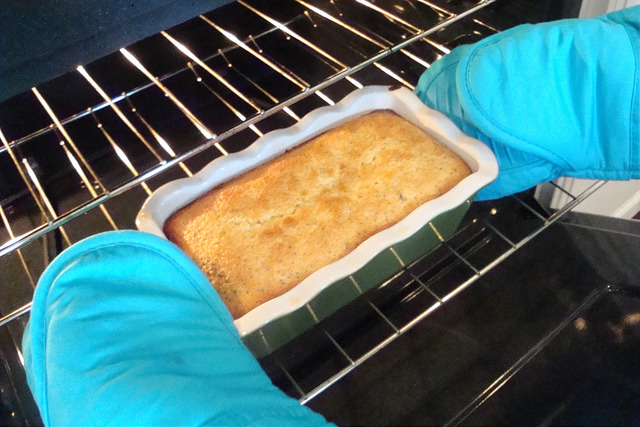 Photo via CakeSpy
Loaf cake pan 
Servings: 9 servings, or 1 serving per inch of the pan. 
Typically used for quick breads and pound cakes, loaf cakes have a shape like a loaf of bread, and slice into simple servings. Usually, the servings will be about 1 inch thick. Say you have a loaf pan that is 9 inches (the measurement inside of the pan). You'll have 9 servings.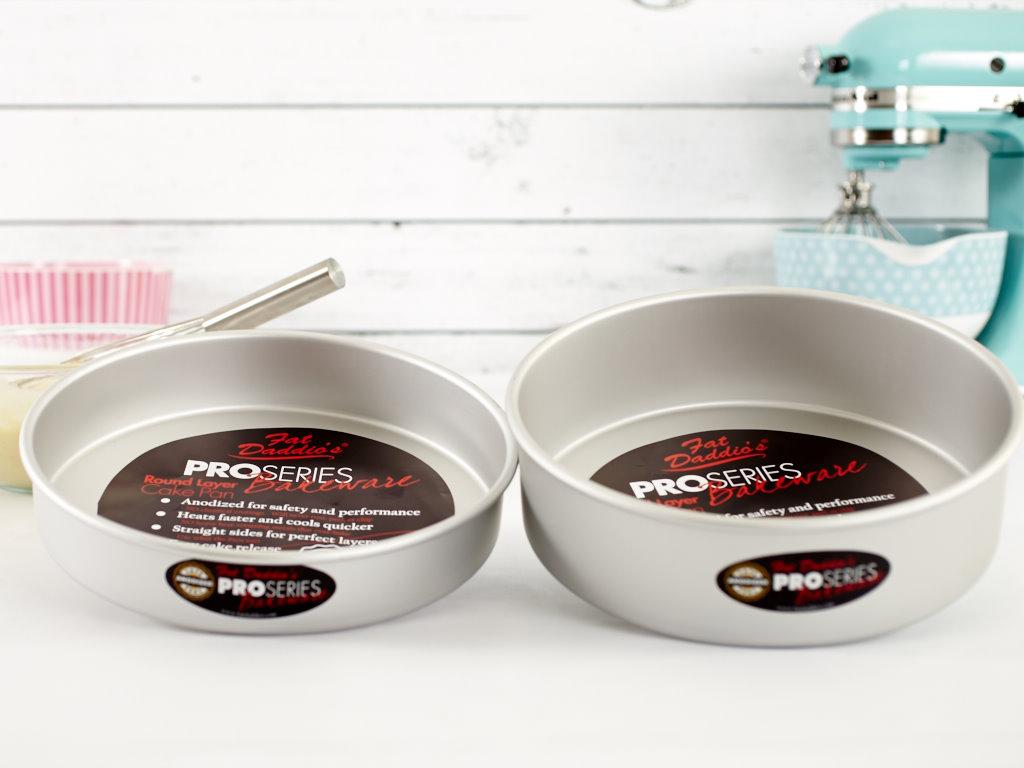 Fat Daddio's 10-Inch Round Cake Pans
Round cake pans 
Servings:
4-inch diameter: 8 servings
6-inch diameter: 12 servings 
8-inch diameter: 20 servings
9-inch diameter: 24 servings
10-inch diameter: 28 servings 
12-inch diameter: 40 servings
A round cake pan is the pan that you'd use to make a classic layer cake or round birthday cake. The most common sizes 8 or 9 inches, but they come in a huge variety of sizes, which can be used to make cakes of varying tiers or size. Above is a list of the number of servings for some of the most common cake pan sizes. When serving a cake in multiple tiers, you can add the number of servings for each sized tier.
Square cake pans 
Servings
4-inch: 8 servings
6-inch: 10 servings 
8-inch: 20 slices 
10-inch: 30 servings 
12-inch: 48 servings 
While most people associate square cake pans with brownies, they can also be used to create cakes. The most popular sizes are 8 or 9 inches square, but like round cake pans, they come in all sorts of sizes that can be used to create intricate tiered cakes of any height. When serving a cake in multiple tiers, you can add the number of servings for each sized tier.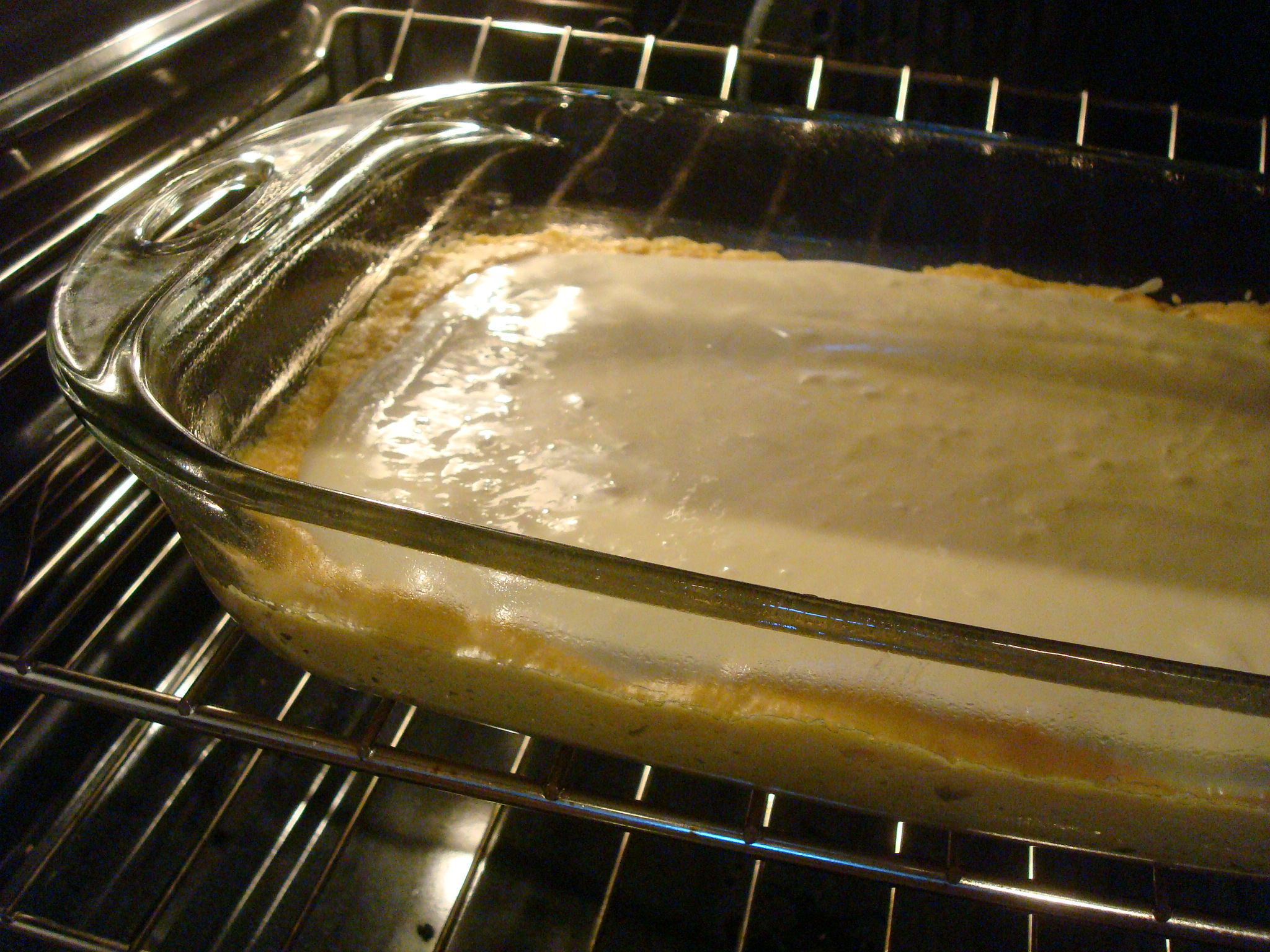 Photo via CakeSpy
Rectangular cake pan 
Servings: 12-16 servings for most cakes (potentially more individual servings for richer cakes or brownies)
One of the most popular pans for making small sheet cakes and poke cakes is a 9-by-13 inch pan with approximately 2-inch sides. Pyrex makes a popular version of this particular type of baking pan.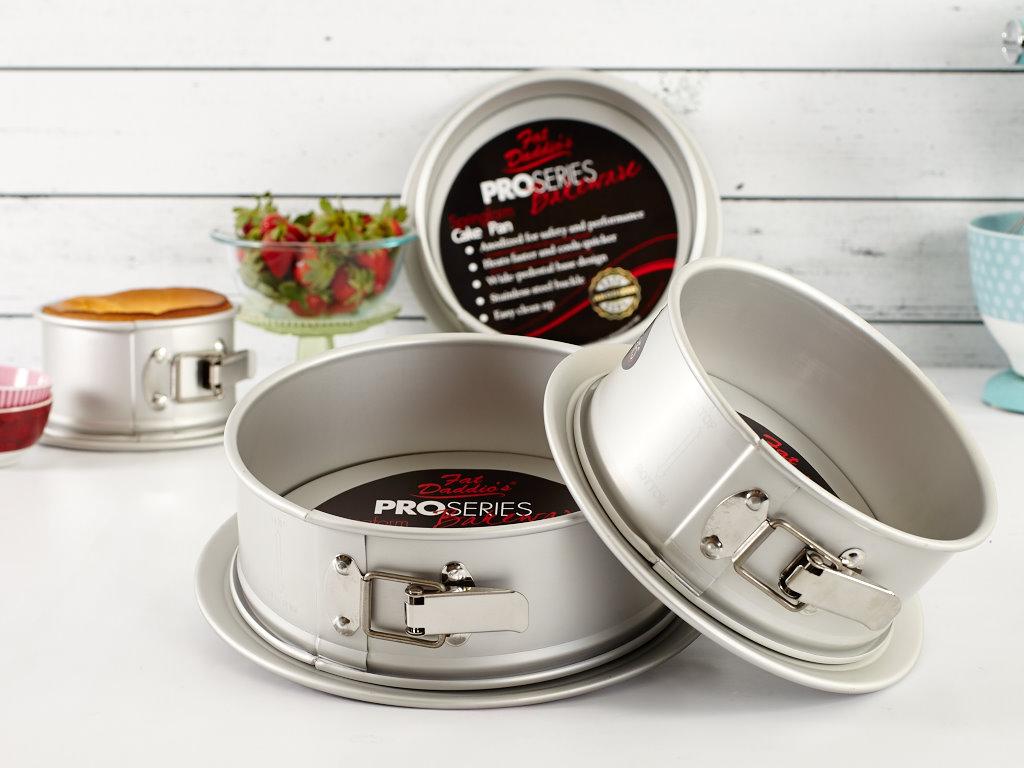 Fat Daddio's Springform Pan
Springform cake pan 
Servings: 12-16 servings for a 9″ or 10″ springform cake pans (though they come in all sizes)
A springform cake pan features a removable bottom insert and sides that can be sealed like walls around the removable bottom. Springform pans are often used for cheesecakes or flourless chocolate cakes, which might be difficult to remove from a standard cake pan.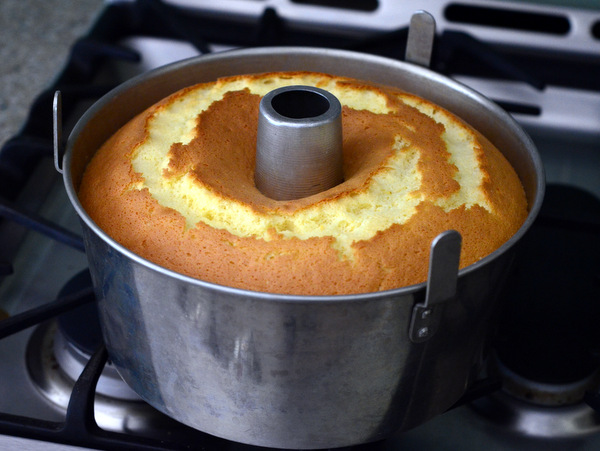 Tube Pan 
Servings: Most recipes baked in a tube pan will yield 12-16 servings. 
Also known as an angel food cake pan, a tube pan is circular, typically 9 or 10 inches in diameter, with a hole cutout in the center and high walls. The unusual shape and height of this pan is ideal for letting angel cakes and similar cakes rise.
Get your cake business up and running!
Don't just dream of starting your own successful cake business. Do it! Get guidance every step of the way, plus ALL the information you need. Enroll Now »