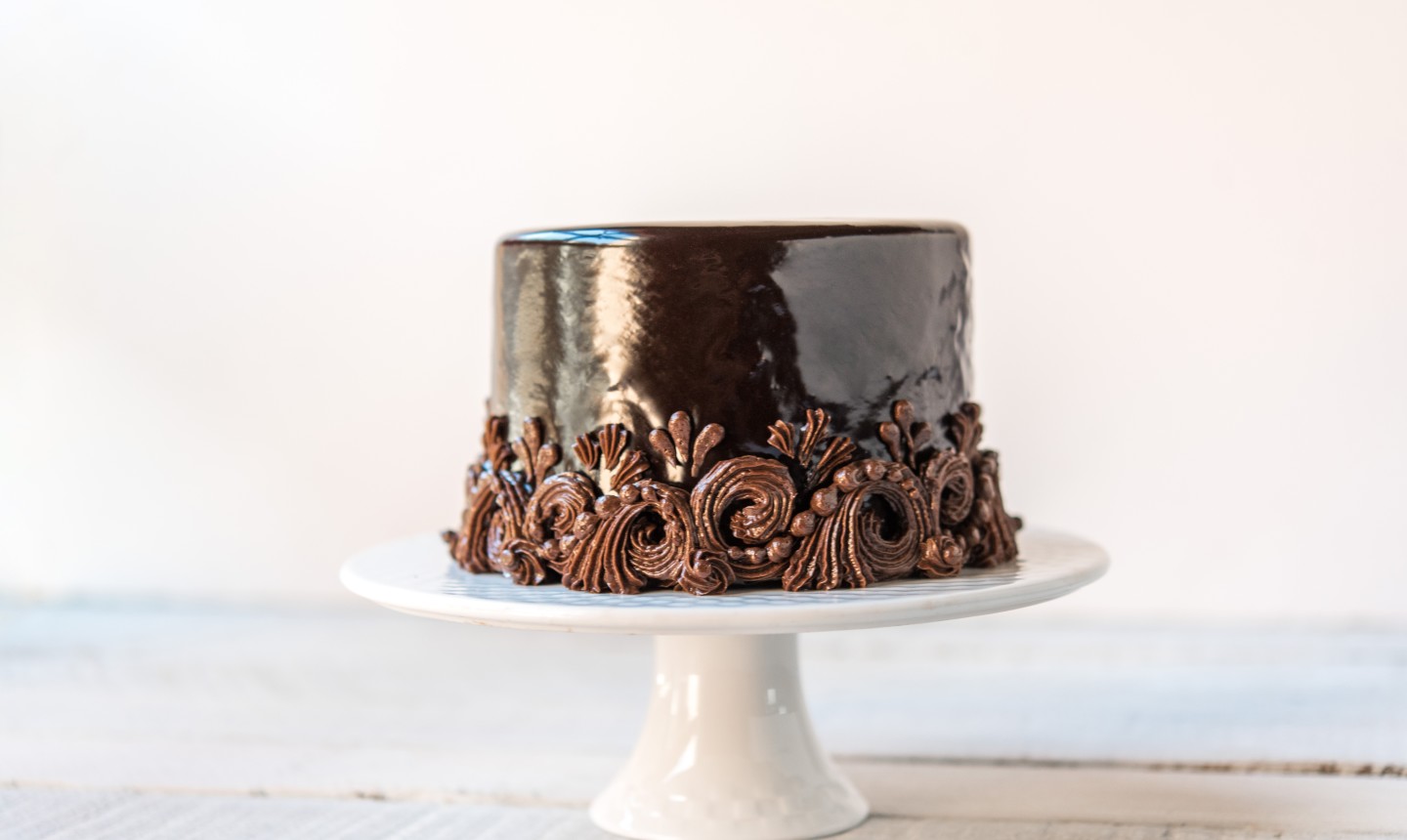 We all know half the fun of baking and decorating a cake is sharing pics of that buttercream beauty with the world. But piping skills don't always translate into photography skills. What's a baker to do? Don't give up! The Internet always needs more gorgeous cake shots (and more cat videos).
Know Your Camera
If you're using a phone (and let's be real, you probably are), take a minute to adjust those settings. Even phone cameras have adjustable settings that let you play with focus, brightness, crops and more. Figure this out ahead — don't wait till it's cake time and you've got a crowd eagerly waiting chow down to start playing with your camera.
Go Au Naturel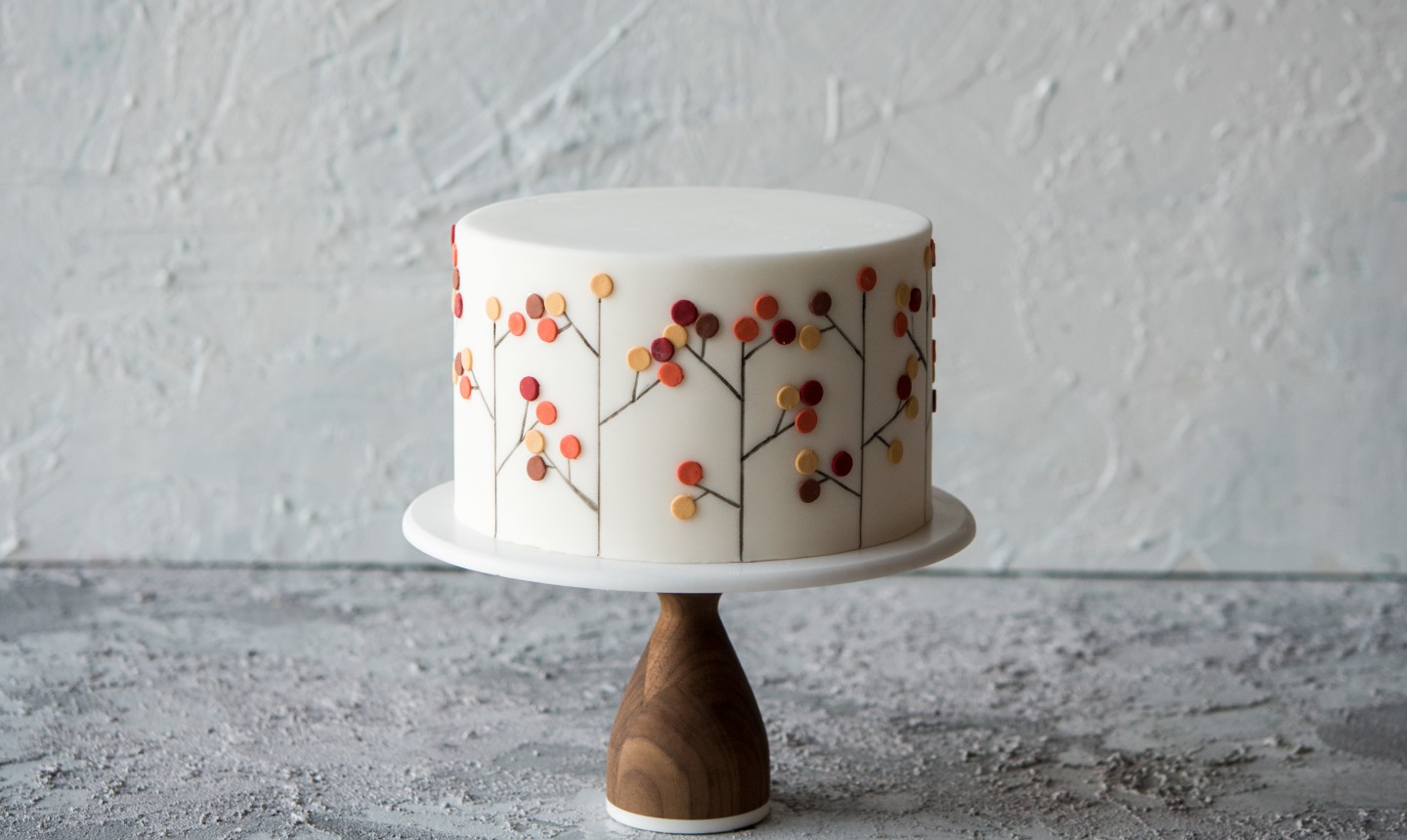 Natural light is your friend. Find a room with abundant light, open the blinds and let that sun shine in. You can have too much of a good thing, though. A sheer curtain or sheet over the window can diffuse the light (real life Insta filters in action!). You'll get soft, dreamy cake light.
Using artificial light and your camera's flash can sink a cake photo before you can say cheese. Whenever possible, plan your big reveal for daytime hours so you can take advantage of the glow that mother nature provides.
Find the Best Angle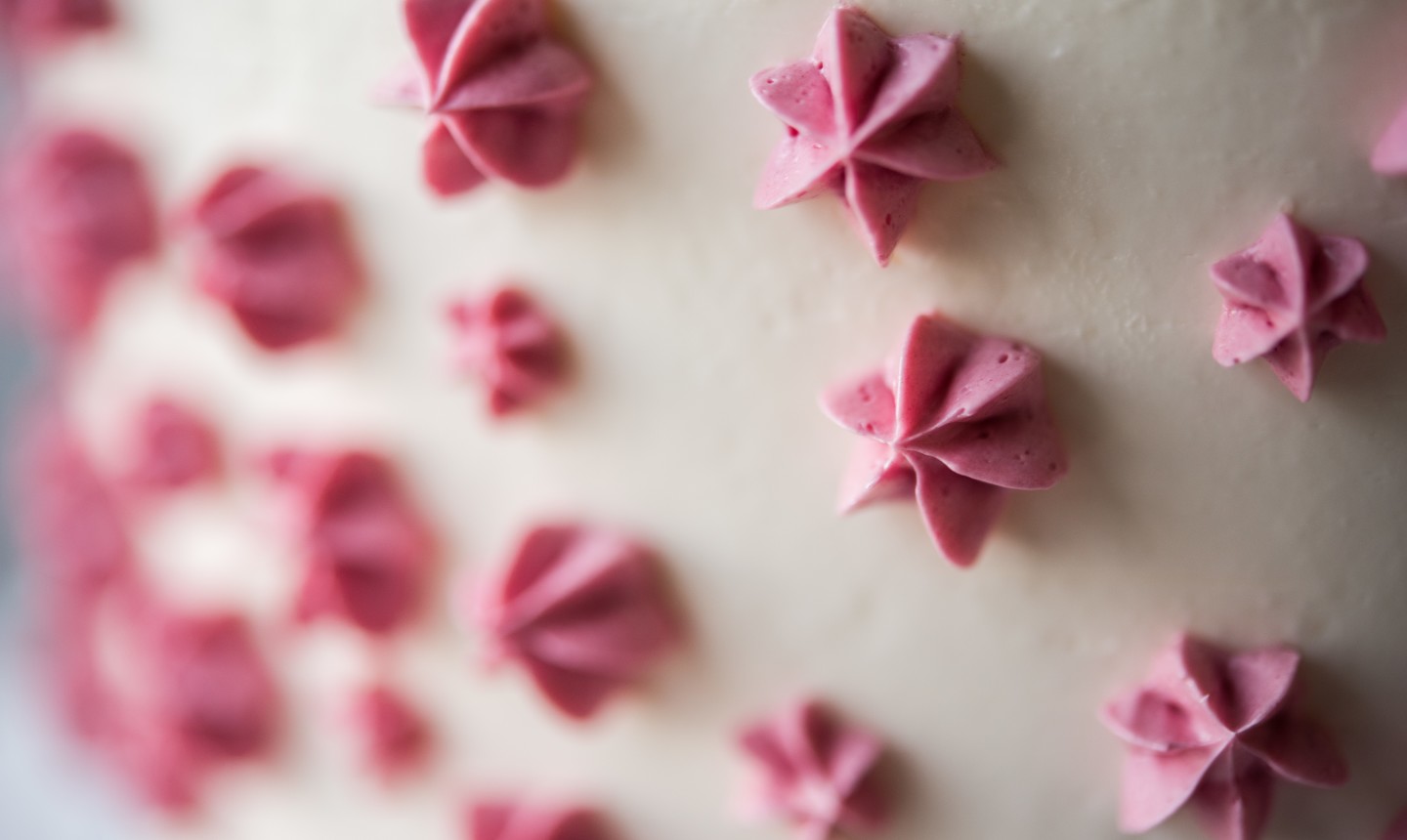 Don't just settle for the first picture you take. Move the cake, adjust your position, and see what you get. You want the light in front of or to the side of your cake, never behind. For instance, if you take a photo in front of a window, you'll probably end up with a disappointing dark silhouette.
I'm a big fan of the bird's-eye view for cake styling, or you can try moving your camera close to your cake for an arty detail shot!
Hide the Clutter
No one wants to see your dirty pans and last night's leftovers on the counter. If you're photographing your cake on your kitchen table, for example, try placing a large piece of poster board behind it as a backdrop. You can buy board in a pretty color, or even cover it with fabric. Simply putting your cake in front of a nice clean wall can also do the trick!
Hold Steady
Even if you're not shaky from a sugar high, holding your hands super-steady for a pro-grade shot can be hard. Enter the tripod. If you don't have a tripod and don't want to spend the bucks to get one, you can improvise! Balance and stabilize your camera on a stack of books or even the back of a chair. Clearer photos, guaranteed.
Give It Some Style
Sometimes the cake is just one part of the whole picture. If your cake is starring in a birthday party, you might want a shot that captures some of the non-cake decorations. And if your creation is just as beautiful inside as out, try the classic slice-on-a-plate shot. Yum!