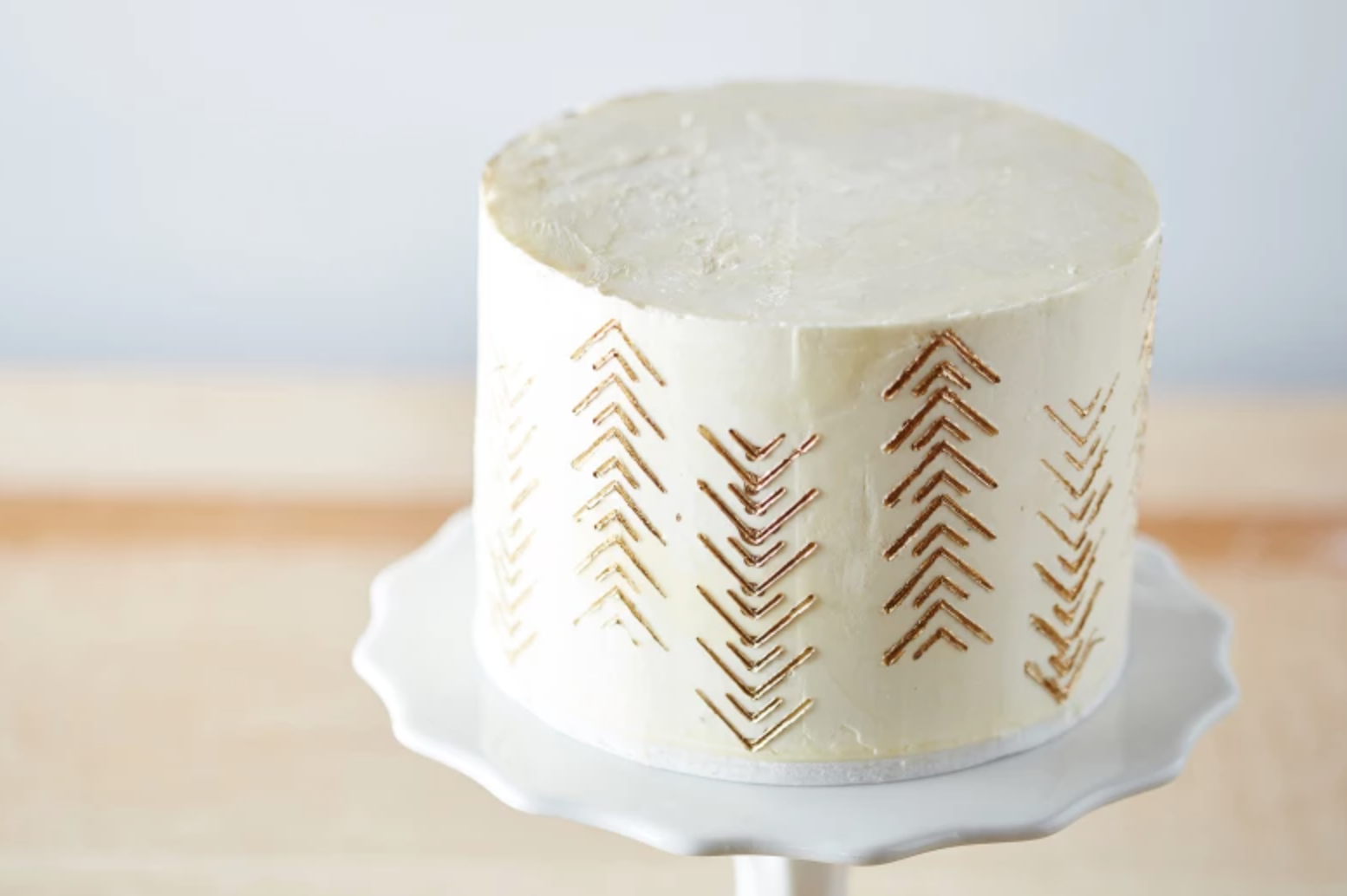 Congrats, you've taken the dive into cake decorating and maybe even brushed up on some basic skills. Now it's time to actually make something! These gorgeous cakes look impressive, but are surprisingly simple to make.
1. Start Here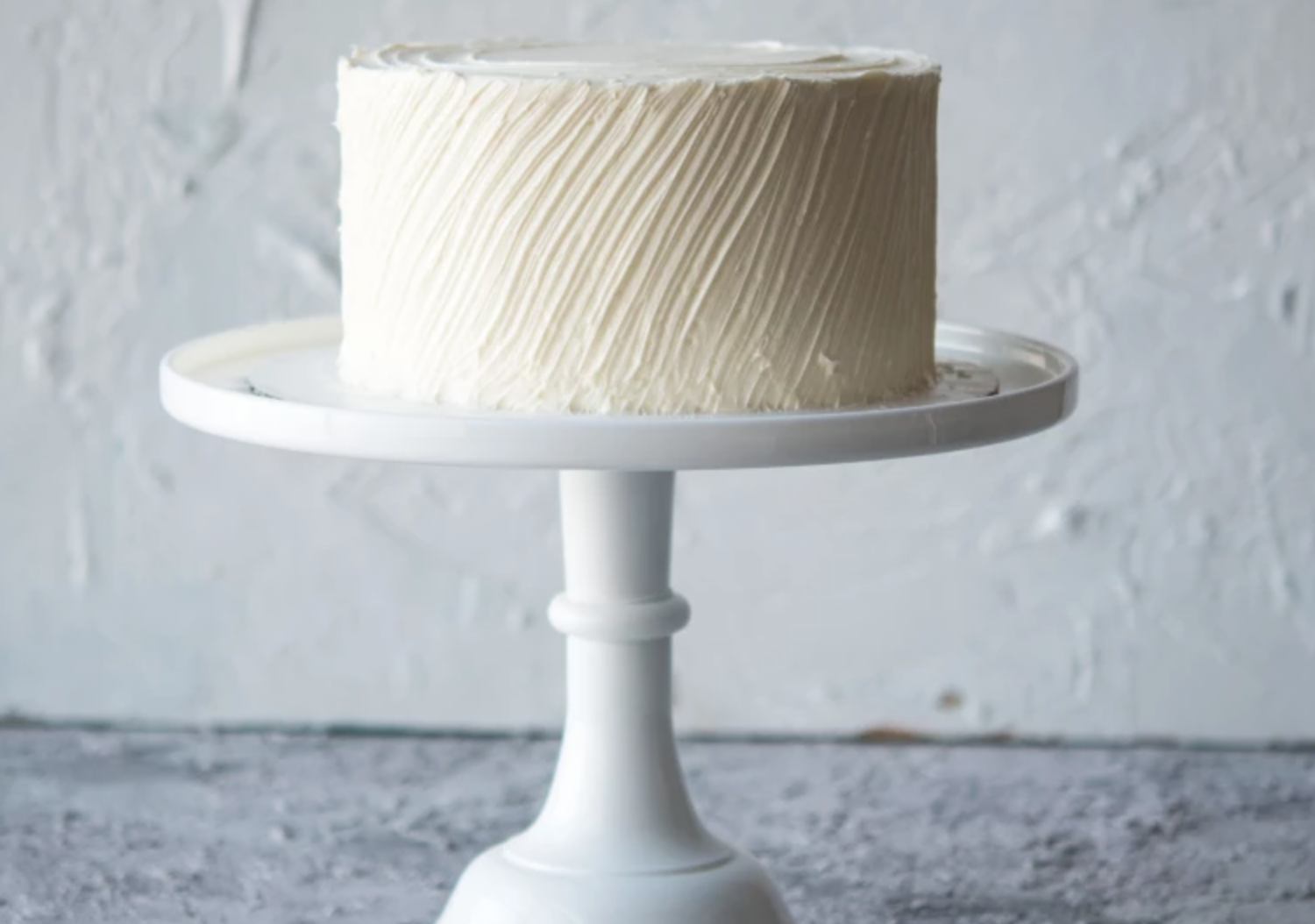 We know you may want to jump straight to three-tier masterpieces, but that will only make you frustrated. Start with a cake covered in classic buttercream, then add some texture with your offset spatula. The result is not only pretty, it also helps cover up any imperfections if you're having trouble getting straight sides. (We'll call that a win-win!)
MAKE IT
2. Fun With Fondant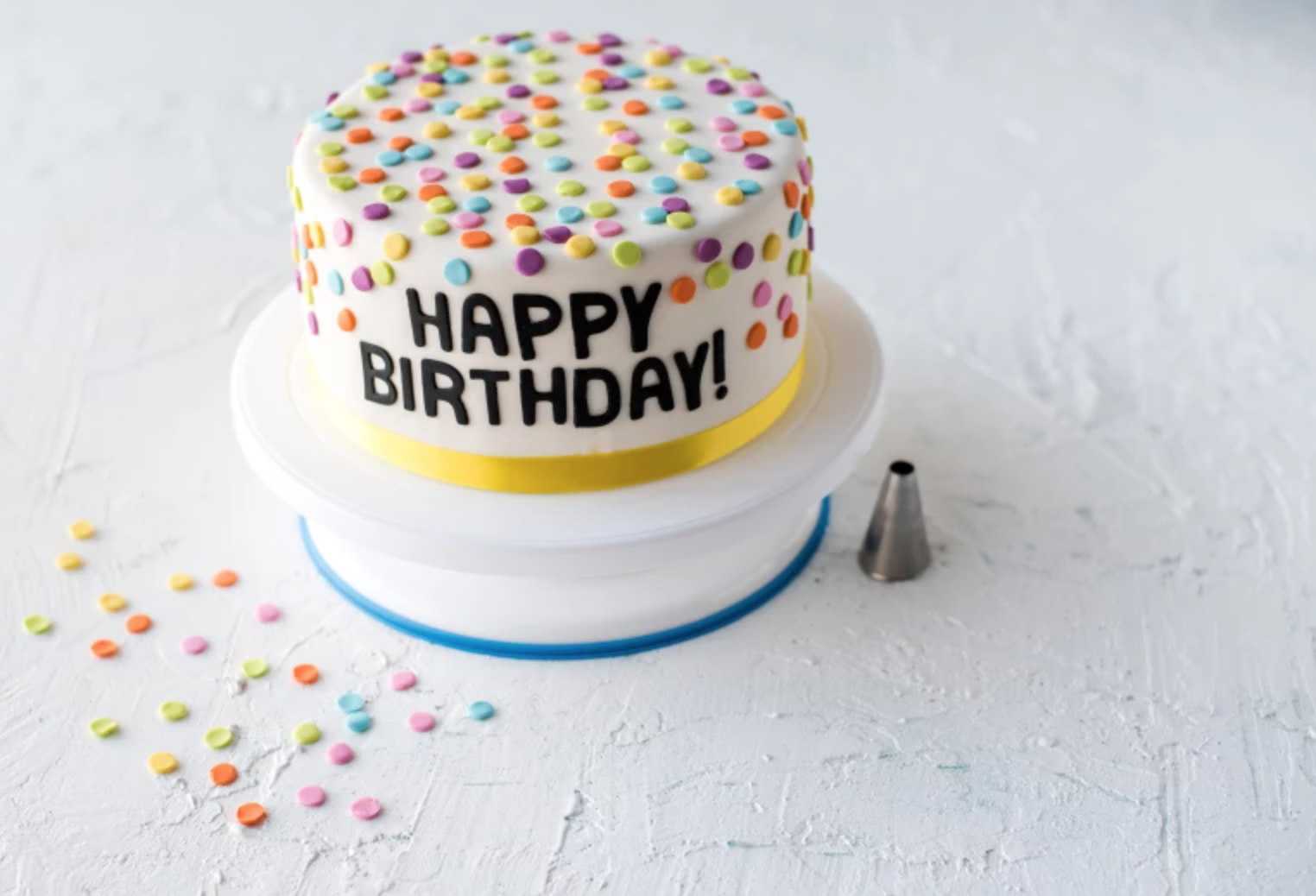 For this confetti-inspired design, randomly place lots (and lots!) of colorful fondant circles for a super-fun look. Just be sure to adhere the fondant with a paintbrush using lemon extract or vodka as glue — water can cause your fondant to soften too much, making your colors bleed and your decorations slide.
MAKE IT
3. Cover It With Candy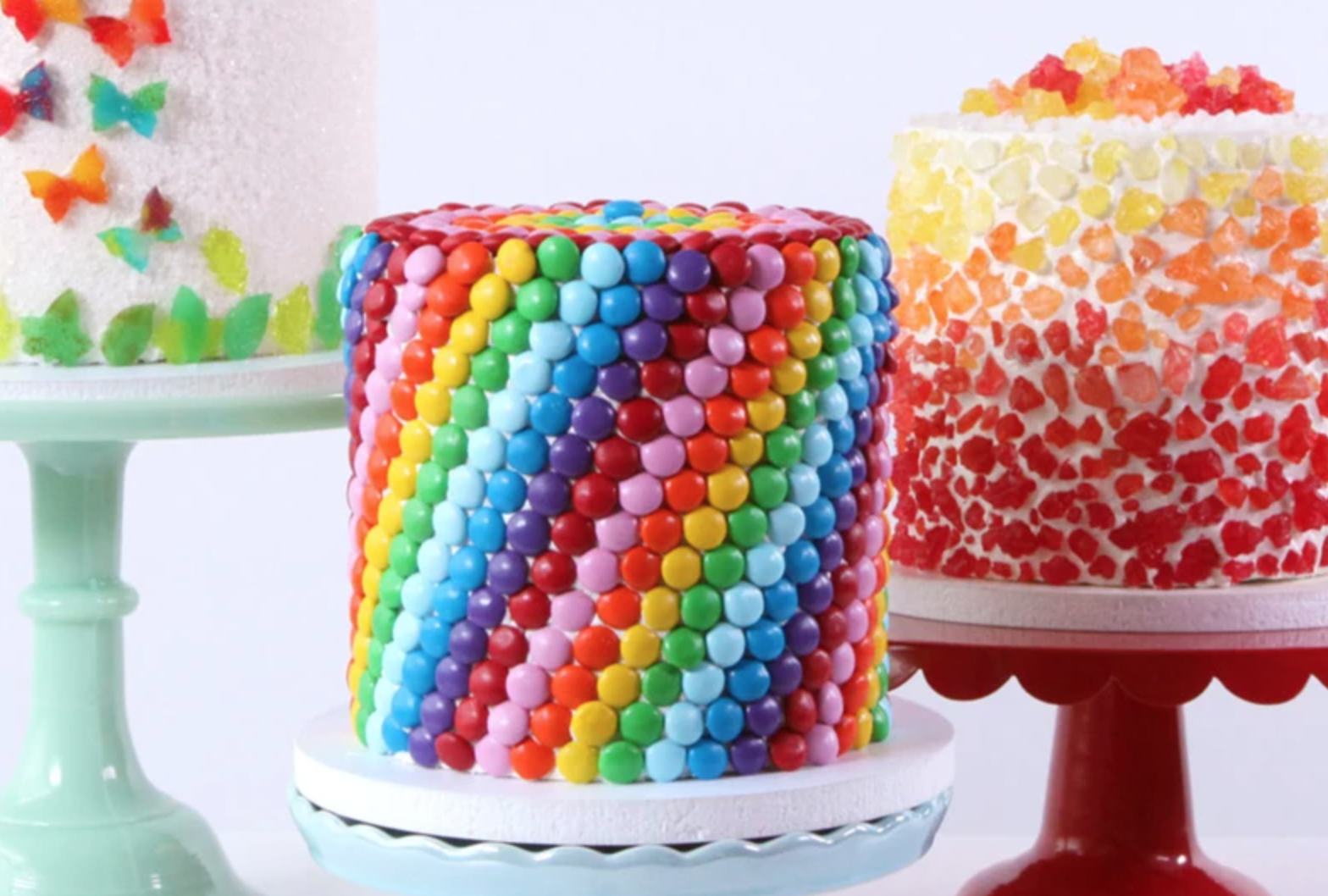 The easiest way to mask a buttercream mistake? Cover it up! We like to do just that with a colorful candy design. Just press your sweet treat of choice right into your frosting.
MAKE IT
4. Modeling Magic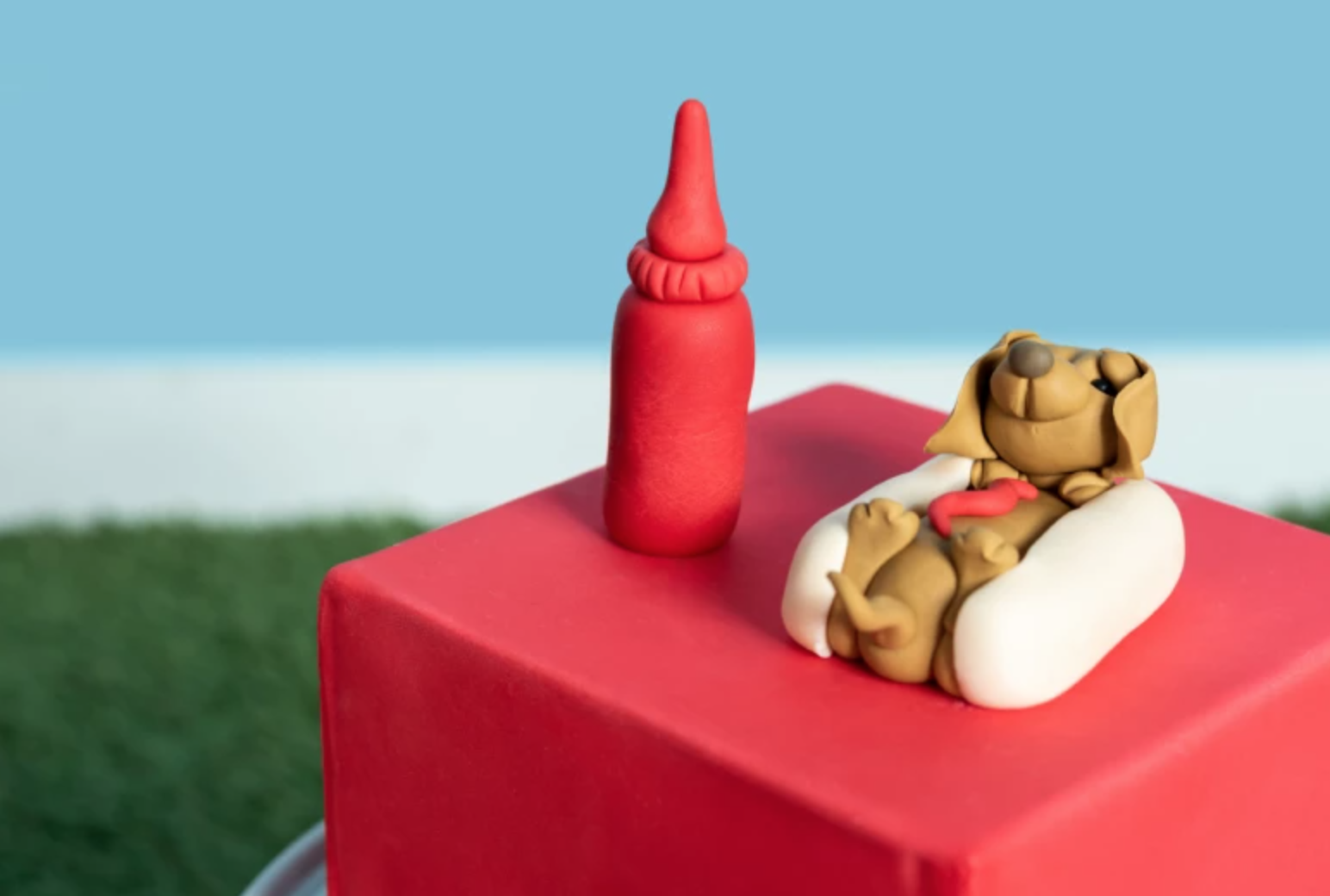 This funny (and punny!) pup is created from modeling chocolate. Even total beginners can make him (or the canine of their choice!) using some simple shapes and our easy-to-follow techniques.
MAKE IT
5. Size Matters
Most beginners agree that piping is the scariest technique, and small, intricate designs are even more intimidating. Start with something large — like these over-sized rosettes — and you can practice piping while still making a big (pun intended!) statement on your cake.
MAKE IT
6. Pipe and Stripe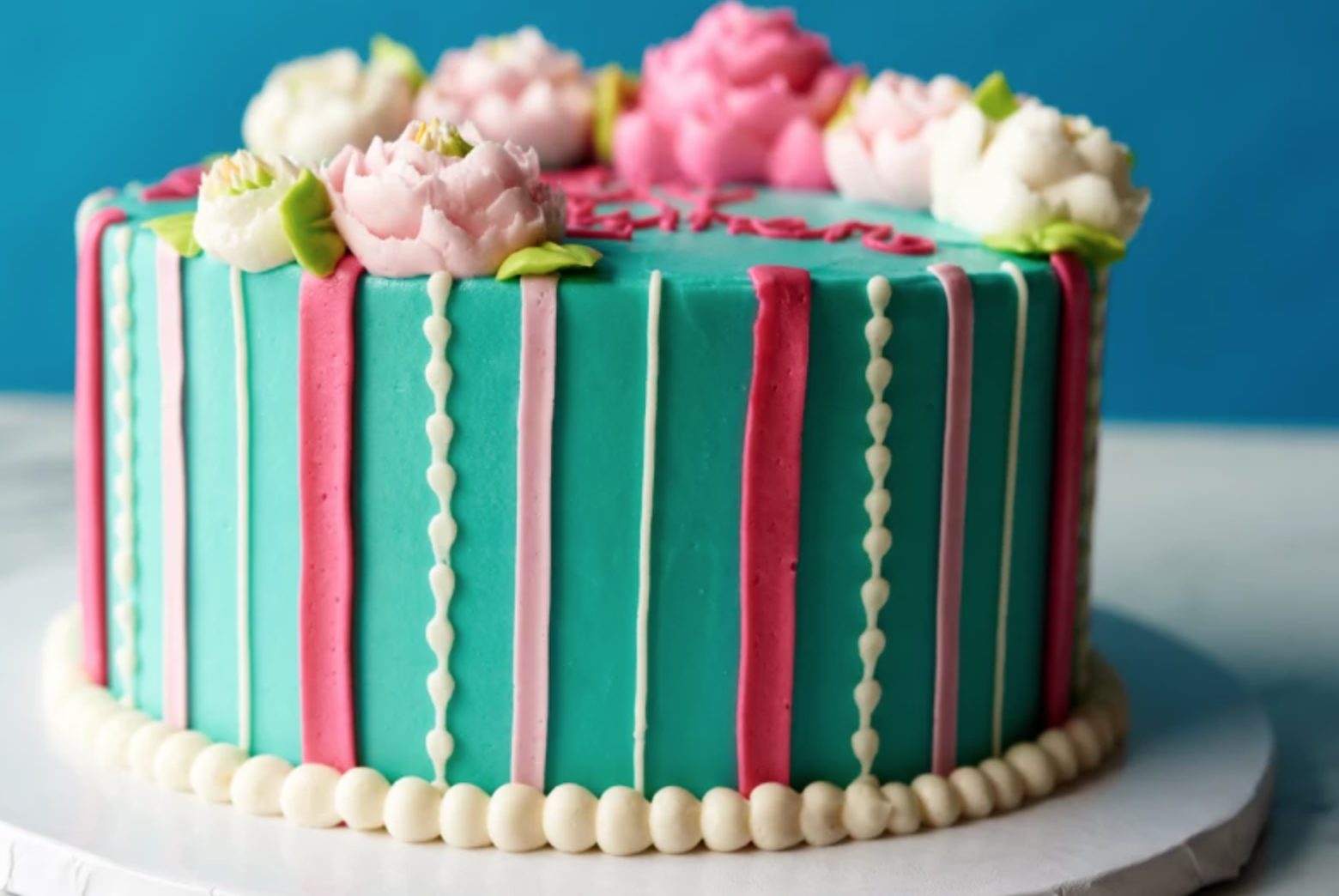 Buttercream stripes are another great way to practice your piping! But to get them perrrfect you'll need to measure first. Press a ruler into your frosting, then use the line it leaves behind as your piping guide.
MAKE IT
7. Go for the Gold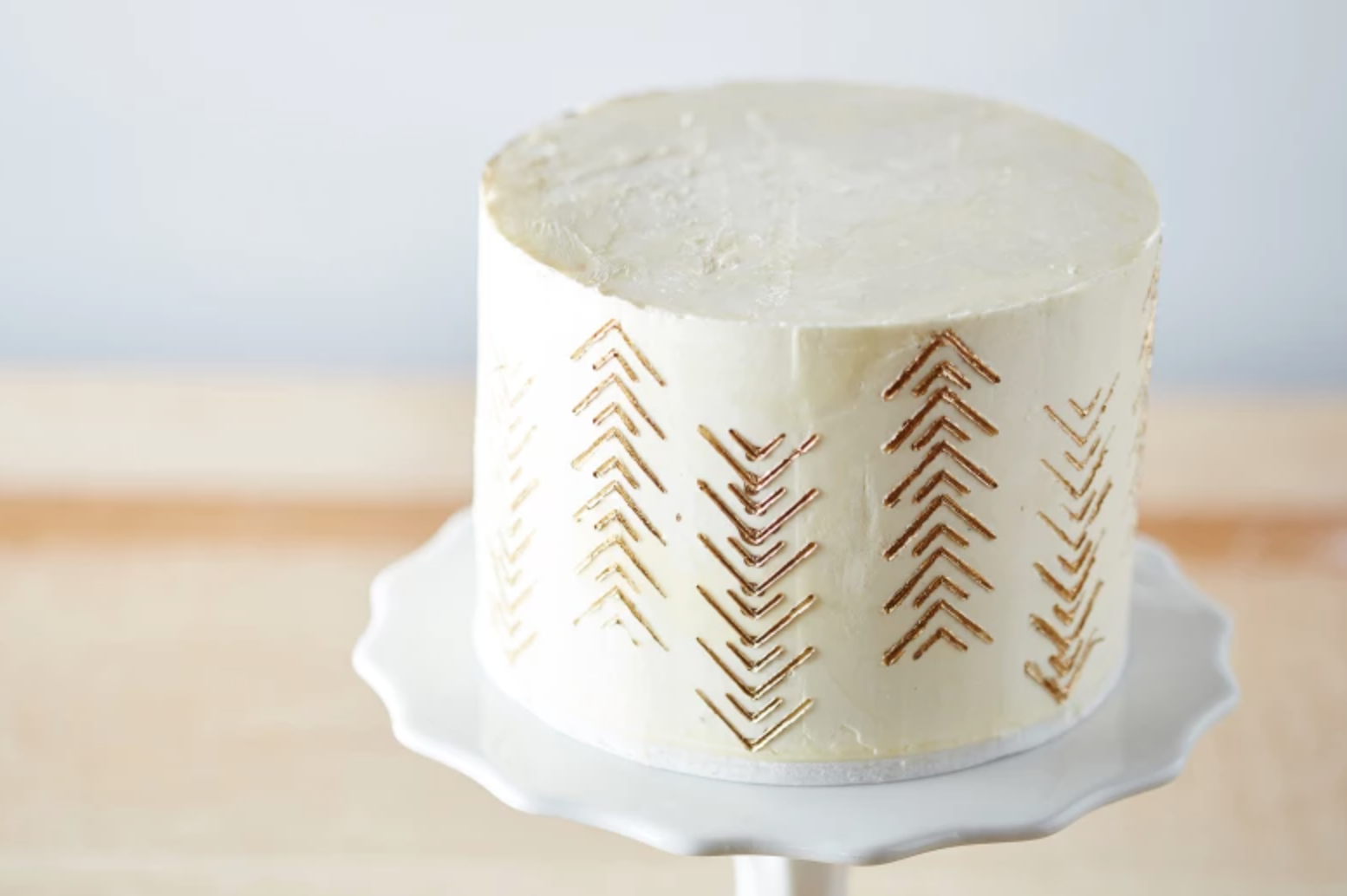 Another way to snazz up your buttercream: use a cake embosser! Just make a mixture of metallic luster dust and vodka, dip a cake embosser in the metallic mixture, then press the embosser against a chilled, buttercream-covered cake. Easy and pretty!
MAKE IT