Being brave enough to start decorating a cake can be the hardest part of the whole process. We want to help with a few tips and cake design ideas for beginners that will help you build your repertoire of techniques and have you producing beautiful cakes right off the bat.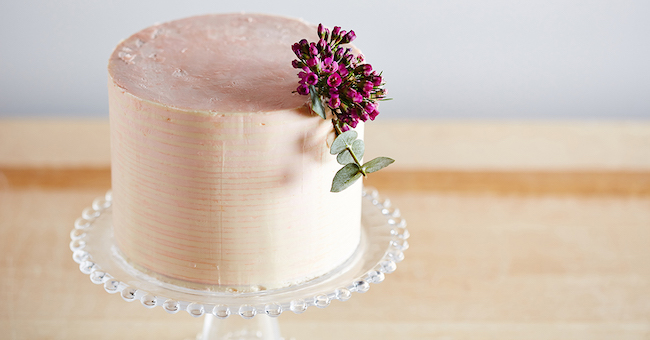 From Erica O'Brien's class Better Buttercream: Stunning Techniques
Tip# 1: Start simple
I know you may want to jump straight to three-tier masterpieces, but that will only make you frustrated. Start simple with a beautifully crumb-coated buttercream cake with fondant polka dots or a fresh flower.
Perfecting your crumb coat is one of the most important techniques, because fondant will show every flaw in your buttercream, so take your time. Remember, covering a cake in buttercream is a two-step process: Crumb coat and final coat with some fridge time in between.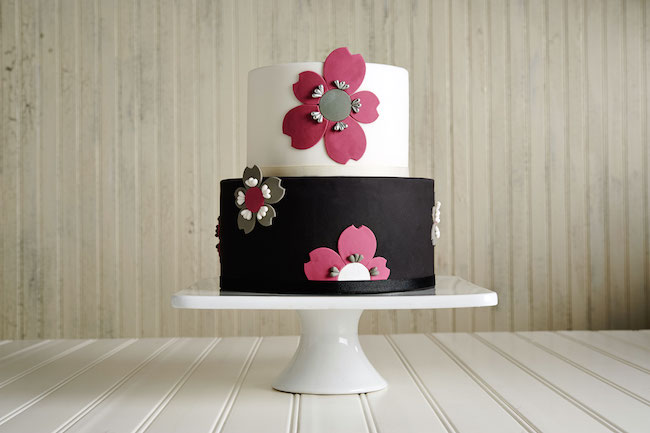 From Miso Bakes's class Simple Shapes, Modern Cakes
Tip #2: Fun and simple fondant decorations
After you are feeling confident in your buttercream skills, you're ready for fondant! Try a simple but stunning cake like the one above? Simple shapes bring fun and whimsy to any cake. Apply the shapes in a flower like shape for even more interest.
Adhere the fondant with a paintbrush using lemon extract or vodka as glue — water can cause your fondant to soften too much, making your colors bleed and your decorations can slide.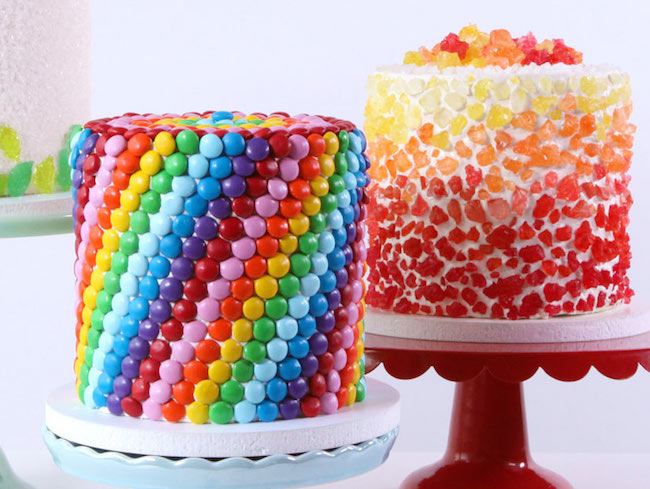 From Elizabeth LaBau's class Get Started Decorating: Quick Birthday Cake Ideas
Tip #3: Cover it up
Every decorator makes mistakes. Fondant and buttercream are imperfect mediums — they have good days and bad days. Plus, they're affected by weather, humidity levels and age, so they can be finicky.
If you make mistakes that you can't fix, find a way to cover them up! If your two-tier cake is a little crooked or your fondant tears, add cascading flowers, polka dots or candy to cover up your mistakes. I heard a professional cake decorator once say that the difference between amateurs and pros is knowing how to cover up mistakes!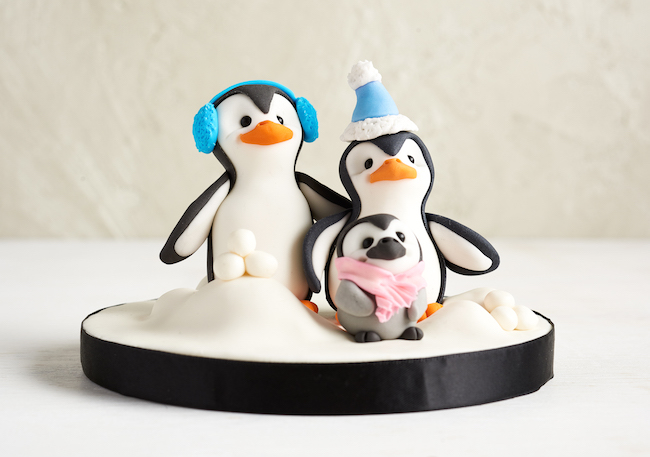 From Etty van Urk's class Adorable Animal Toppers
Tip #4: Modeling figure fun
Want some practice modeling figures? Etty van Urk's Craftsy class Adorable Animal Toppers is a perfect place to start. The figures (like the penguins above!) are round, cute and can stand on their own.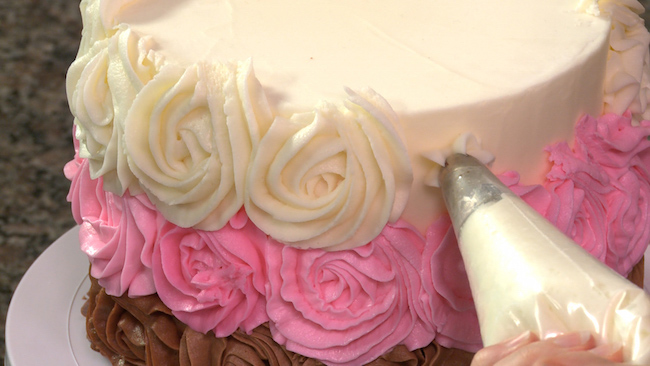 From Amanda Rettke's class Simple Piping, Stunning Results
Tip#5: Start big with piping
Most beginners agree that piping is the scariest technique, and small, intricate designs are even more intimidating. Start with big, beautiful piped designs — you can practice piping while still making a big statement on your cake.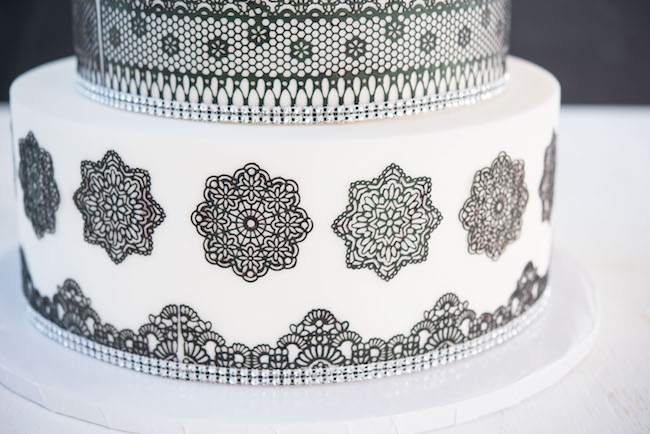 From the Man About Cake episode Edible Lace Cakes
Tip #6: Molds & royal icing decorations are easier than you think!
Lacy cakes are always a hit, no matter the occasion. This beautiful cake from Man About Cake combines many techniques that will build your skills as you dive into cake decorating.
Mix up your favorite color of royal icing and pour it into a thin, lace mold. After a little while in the fridge, your lace will peel right off of its mold.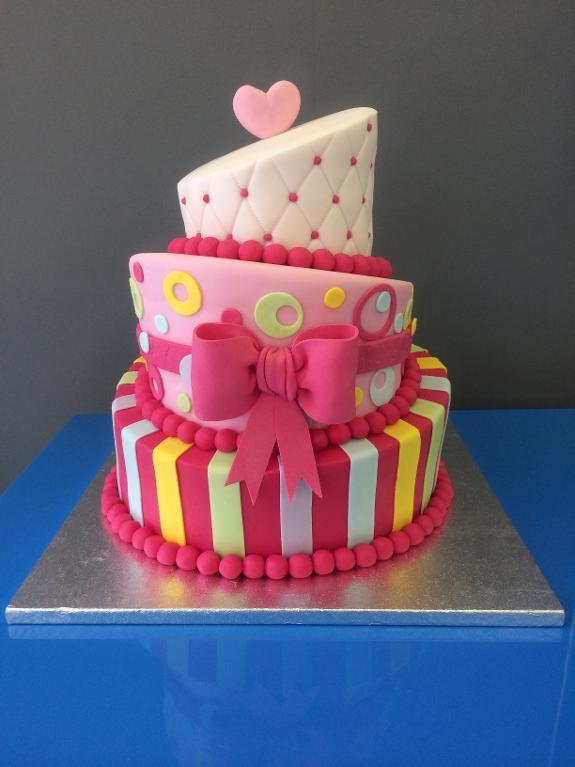 Topsy turvy cake via SophiaSophia
Tip #7: Stretching your imagination
As your number of sugar techniques grow, your skills will improve and soon you will amaze your friends and family (and yourself!) with beautiful, delicious cakes. To stretch your limits, a topsy-turvy cake may be exactly what you are looking for.