Delivering cakes can be stressful. You have worked for days baking, crumb coating and decorating, and that doesn't include the time you spent designing, planning and preparing to make the cake. All this hard work now comes down to the final delivery, which can make or break your cake.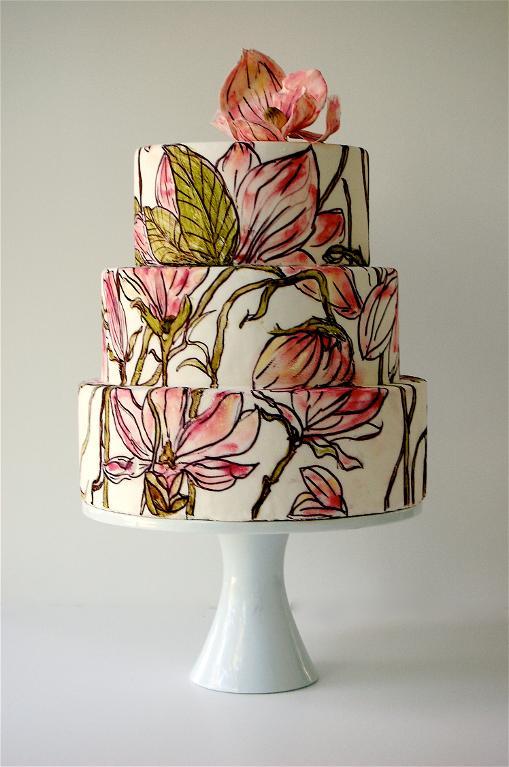 Photo by Craftsy instructor Maggie Austin
Ease your delivery concerns with these 12 tips for successful cake deliveries:
1. Charge for delivery
If you are anything like me, you love to decorate cakes and make people happy. Those are great qualities to have, but if you are also like me, you hate asking people for money and you tend to add details to your cakes, lower your prices or offer to deliver cakes for free. These are not good qualities, especially when you are try to build a business. Make sure you ALWAYS charge for delivery! Deliveries cost you money, they cost in gas, wear and tear on your car, and they are stressful. They also take time to plan, prepare, pack, organize what you need to take, and then you need to drive the cake to its destination, set up the cake, and, of course, take pictures. Your time is worth money. Charge for delivery!
For more tips on determining prices for you cakes, see our post Pricing Cakes Like a Pro.
2. Structure your cake correctly
Most delivery concerns can be diminished if you know your cake is securely structured. To learn more about how to structure your cakes, I recommend checking out Richard Ruskell's Craftsy class Topsy-Turvy Cake Construction. His class helped me understand a better way to construct all of my cakes, not just my topsy-turvy ones.
3. Plan ahead
Deliveries take time and planning. As discussed in my cake timeline post, take the time to plan for the delivery while planning and sketching the cake, long before baking it.
Here are a few questions to ask yourself while planning the delivery:
Have I been to this location before?
How long will it take me to get there?
Will I be delivering during rush hour?
Are there alternate routes to take in case of an accident or delay?
Do I have other deliveries that day? Do they coordinate?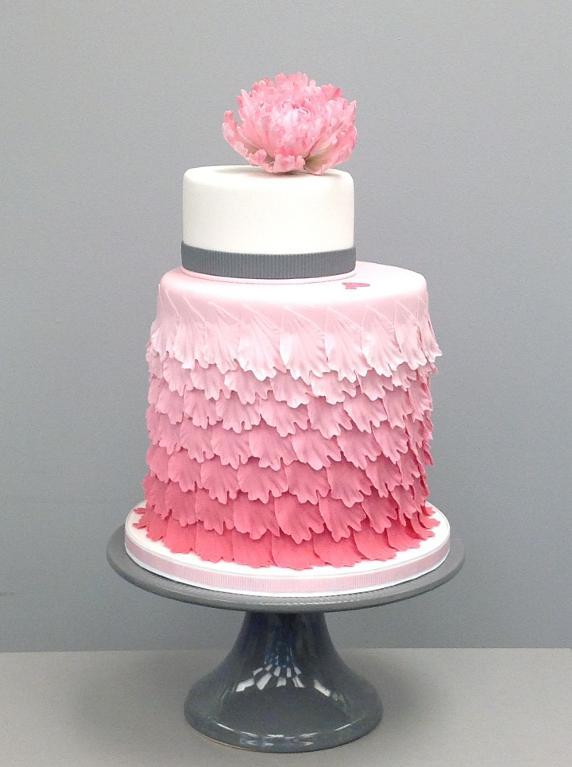 Photo via Craftsy instructor Nicholas Lodge
4. Contact key vendors early
This is a key time to impress other vendors by being organized and ahead of the game. You can attend luncheons every week or month and pass out your business card to every vendor in your area, but until they see what you are made of, how you run your business, and how reliable and organized you are, they will not recommend you to their clients.
Call the event coordinator a few weeks before the event to arrange and schedule the delivery, and during that conversation, ask any questions you might have. If you need to coordinate with the florist, call early to arrange the details. Don't be afraid to ask questions. The wedding industry is a small world and impressing vendors that will refer their brides to you will earn you more business than most expensive marketing strategy.
See our post on breaking into the wedding industry for more advice on working with vendors.
5. Set up an emergency contact person
During the consultation and on your contract, stipulate an emergency contact person that you can contact the day of the event if any emergencies arise or if you have any questions. If your customer has a party organizer or wedding planner, they are the best option, but many DIY events are organized by your customers or the guests of honor. Ask for a name and phone number for someone that is helping with the event but not the guest of honor or their parents or close friends. You want to have someone that will be able to deal with the situation, but you do not want to be stressing out the bride, groom or their close family. Call your emergency contact person at the same time you call the other vendors, introduce yourself and give them the details about your delivery, then you will be ready if any problem arises.
6. Deliver early
Plan to deliver the cake 2-3 hours before the event. With all of the problems that could arise while delivering the cake, it's best to be on the safe side. You want to give yourself plenty of time to deliver and set up the cake. You also want to make sure you are finished long before guests could arrive. If you are setting up the cake outside, make sure your cake will last for this amount of time. Discuss these issues at the consultation, not while setting up the cake the day of the event.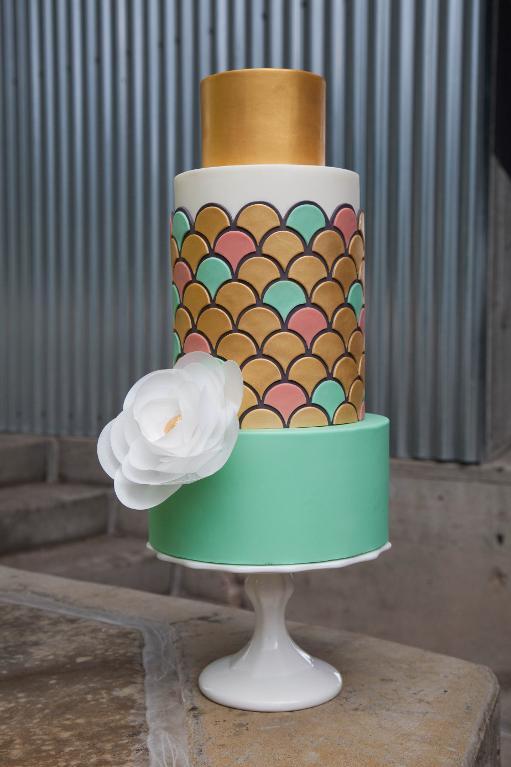 Photo via Craftsy instructor Jessica Harris
7. Bring an emergency cake supply kit
Bring everything you may need to repair your cake. Check out our post on how to put together the essential cake delivery kit to learn what bring with you on a delivery. Most cake decorators will tell you that if you bring it, you won't need it, but if you forget it, you will be sorry.
8. Bring business cards
Just a few. Bring business cards to introduce yourself to other vendors or to present to the front desk when you arrive so they know you are with a business. Do not leave business cards on the table by the cake unless your customer requested them. Make sure to ask if the event planner or party coordinator would like extra to hand out to guests who ask for them. You want to have them available but your customer's event is not the place to advertise. Be courteous and professional and let your cake speak for itself.
9. Get insurance
Depending on where you'll be delivering, business insurance could be necessary. Some venues and companies require proof of insurance in order to deliver to their business. Insurance is also a protection for you, for your business, equipment, materials and in case of law suits due to contaminated food or other health issues.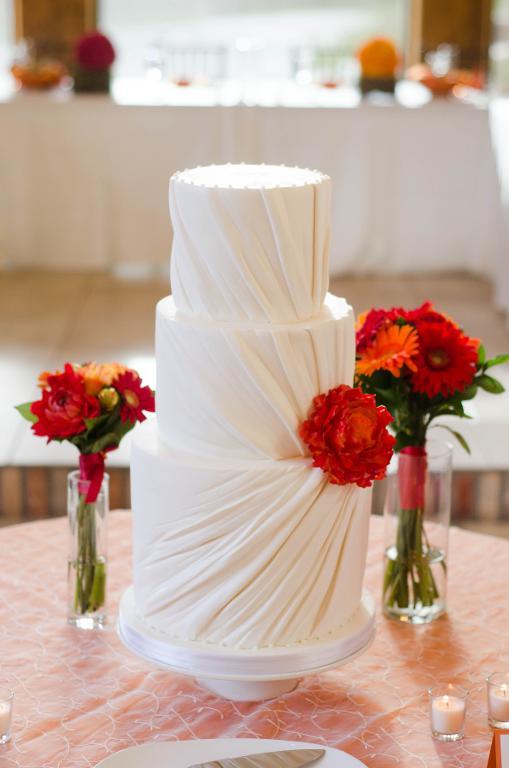 Photo via Craftsy instructor Rachael Teufel

10. Maintain your car
Deliveries are stressful enough, make sure your car is clean and well maintained. You do not want to be stuck on the side of the road with an overheated car and a wedding cake in the back. Some states also require your car to be inspected by a food inspector in order to transport cakes. Check your local food laws to make sure you are compliant.
11. Smile and breathe
Relax. I know this part can be hard. Making sure you are on time with a cake in perfect condition is stressful, but turning into a screaming banshee will not help the situation. Stay calm and drive carefully.
12. Customer pick up
Some customers may want to pick up their cakes at your bakery. If this is an option you allow, make sure you provide them with an understanding of how to transport their cake, how to prepare their car and the importance of being cautious while driving. Also, cover your bases by having them sign a Customer Pick Up Form. This form should state that you are not liable for the cake once it has left the bakery and that you will not come to fix the cake if it is damaged while being transported. Whether this is a separate form of part of your policies, these options should be discussed during the consultation or at least before the contract is signed.
Learn more about getting your business up and running in Lisa Raffael's Craftsy class How to Start a Cake Business. You might also enjoy our posts How to Price Cakes Like a Pro and How to Build a Strong Cake Menu.
Come back to the Craftsy blog tomorrow for a free video tutorial on how to make a cake that looks like apple pie with Elisa Strauss!
Have you ever had a cake catastrophe?