When I am out and about in the world, and especially when I'm traveling, I have learned to pare down my sketching tools to the simplest array possible: Two brush pens and a water brush and a sketchbook. Now and again I bring along a small kit of watercolors, but usually I leave color for later. What I'm really interested in is the spur-of-the-moment desire to capture what what has caught my eye, without any muss or fuss.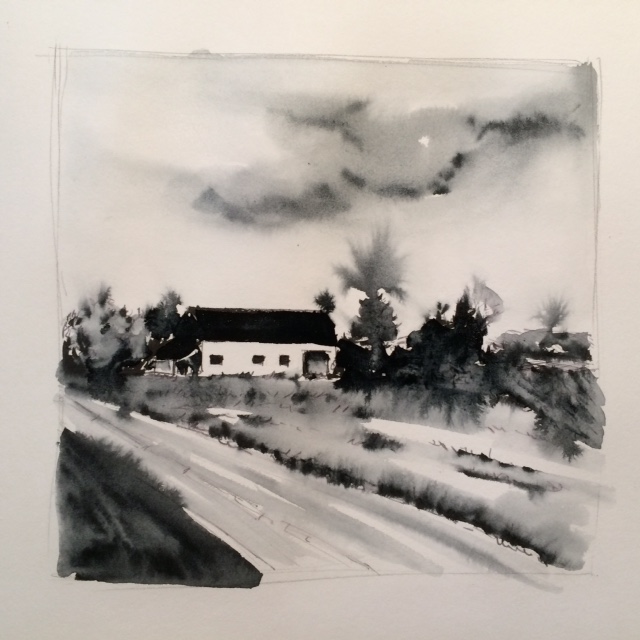 Why brush pens?
They are the closest thing to painting with watercolor without a brush and a set of paints, plus they give me the widest array of line widths for really expressive sketching. Check out the different kinds of marks I can make with one great brush pen: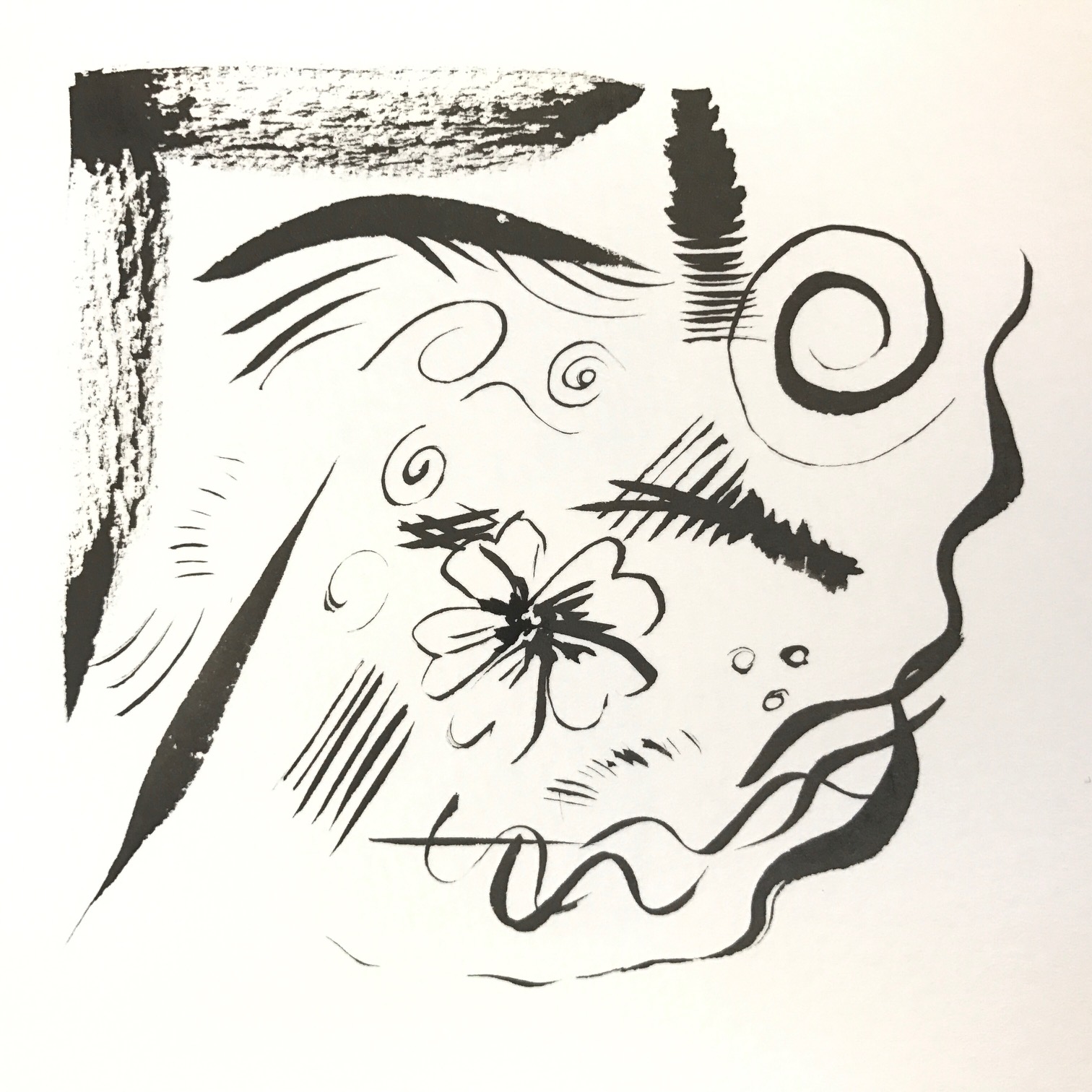 Before you rush out an purchase a brush pen, I'd like to give you some hints on what to look for; all brush pens are not created equal.
The first thing to consider is whether you want waterproof or water-soluble ink.
This is really important. Let's say you're out on a hike and come upon a beautiful pond. You sit on a nearby rock and spend some time sketching the scene with your brush pen, deciding you'd like to turn it into a watercolor painting when you get home. Your sketch turns out great, and a couple of days later you pull out the watercolors and begin to paint over your sketch…and every stroke you make turns your beautiful drawing into gray, blurry lines that mix with your watercolor. Guess what? If you had chosen a brush pen with waterproof ink, you would not have this problem.
When to choose waterproof versus water-soluble:
I choose waterproof ink whenever there's a chance I'll be using watercolors on my drawing, and whenever I want my lines to remain crisp and permanent.
I choose water-soluable ink when ink is my main or only medium and I want the ability to soften my lines and use the ink to provide subtle, watercolor-like shading in my painting.
Take a look at the drawings below and read the captions about why I chose either waterproof or water-soluble ink in my brush pen.
For this self-portrait sketch, I used both the Pentel and Kuretake brush pens. I chose to use both types so some of my lines would stay crisp and others would blend into soft shading with my waterbrush.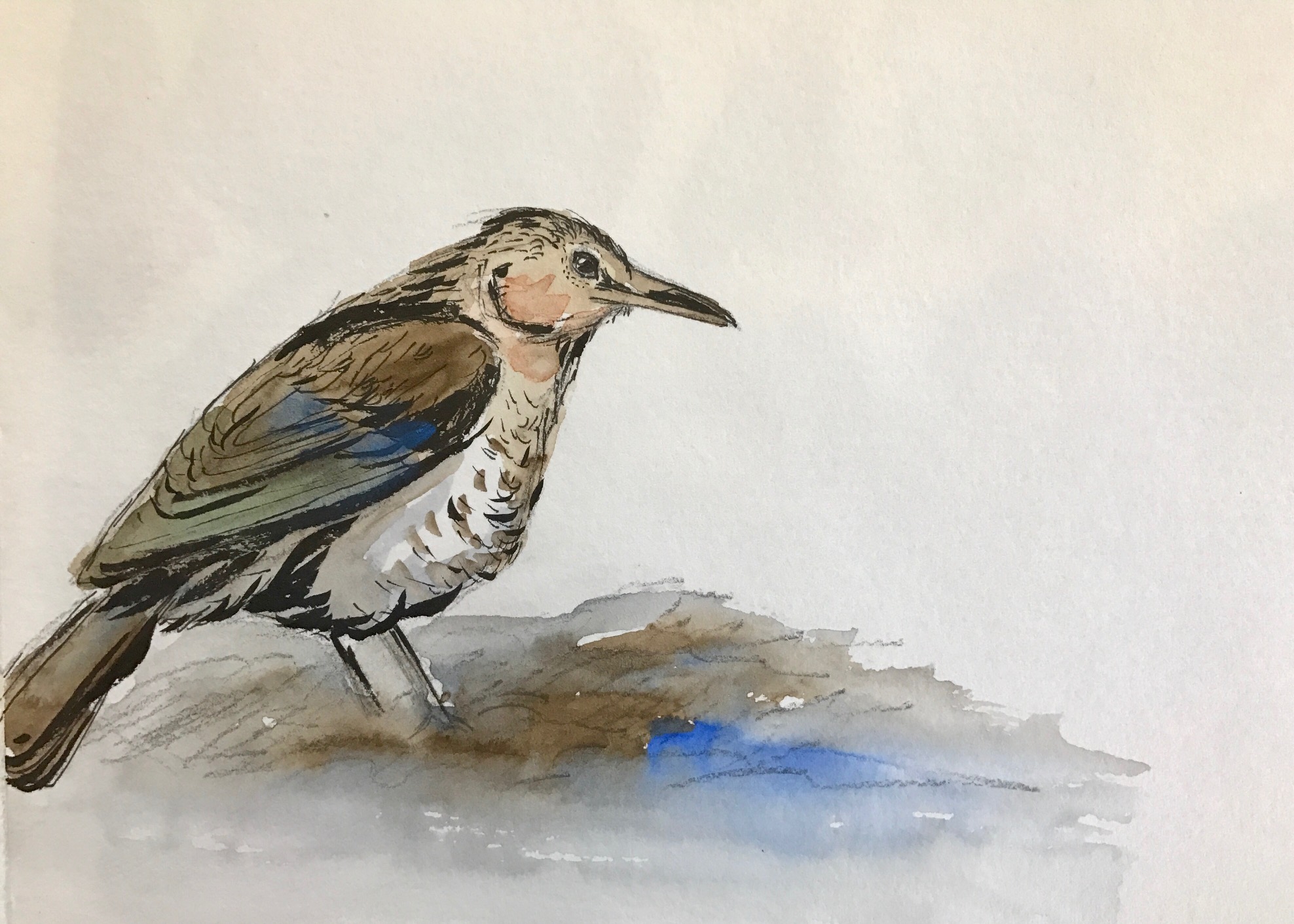 In the sketch above, I used the waterproof Pentel Brush Pen because I wanted to use watercolor and wanted my lines to remain and crisp and not blend with the color.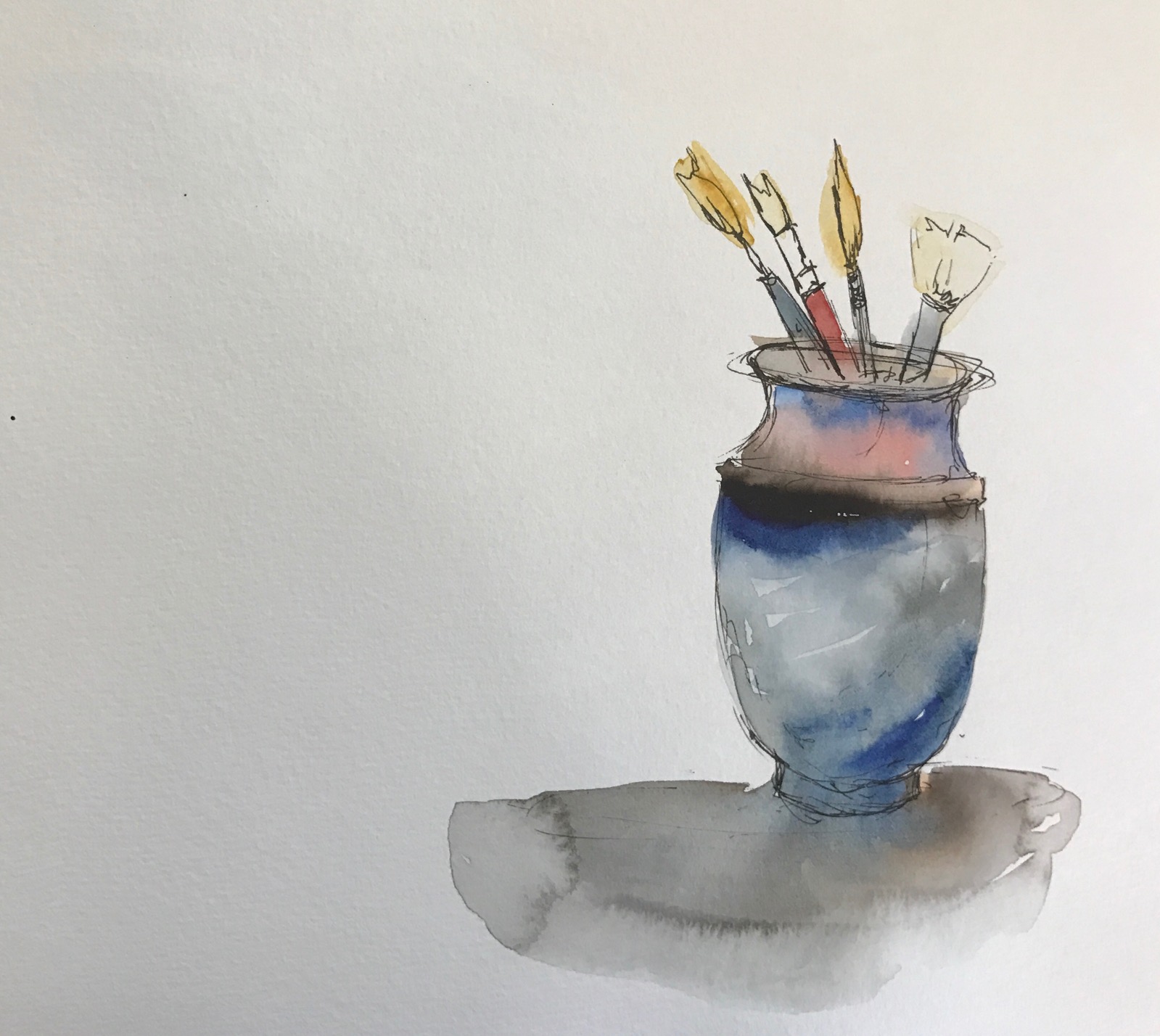 Again, for the sketch above Iused the waterproof ink of the Pentel Brush Pen because I wanted my lines to remain sharp and stay put.
The next important characteristic? Quality of line.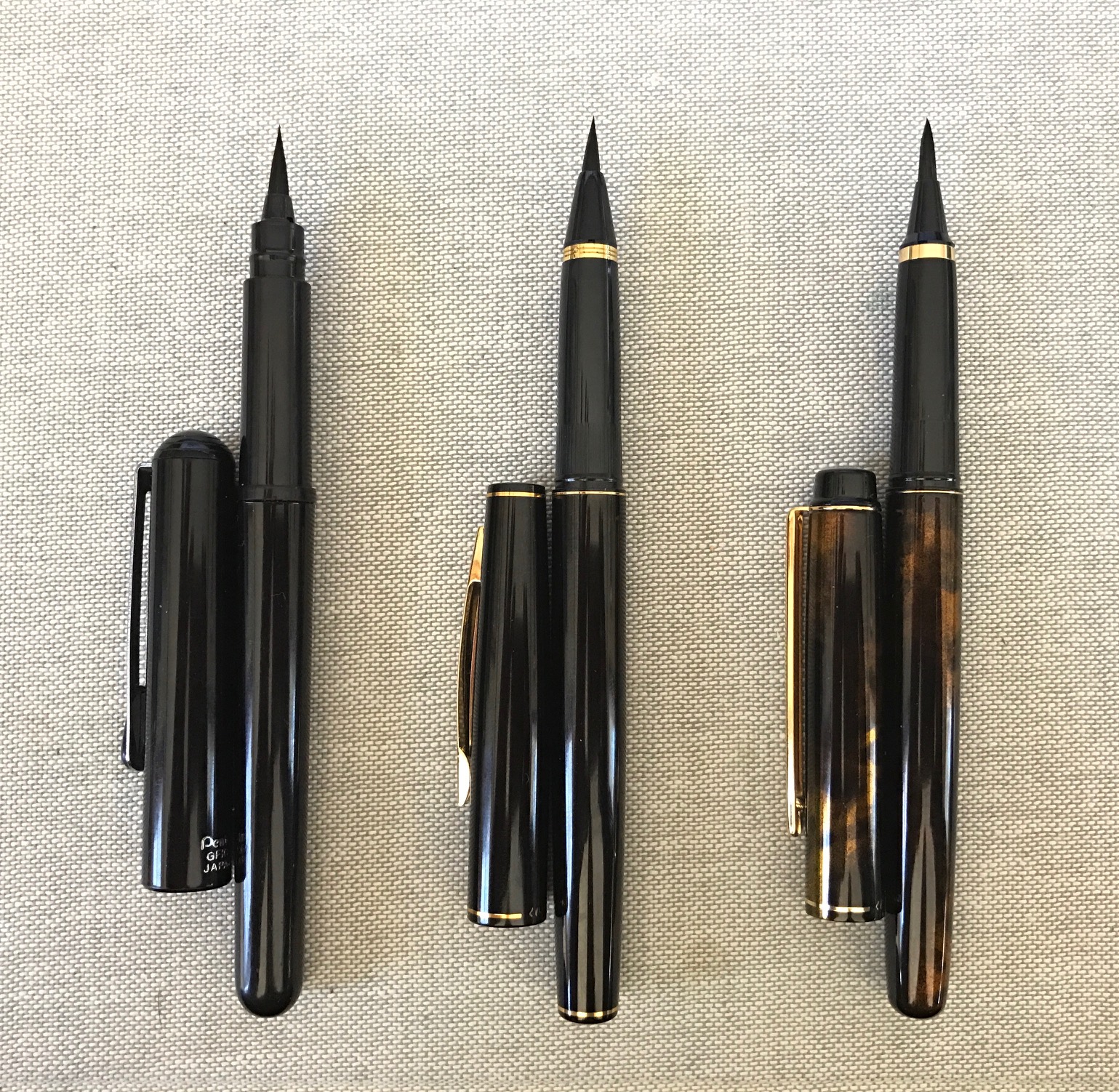 I've experimented with almost every brush pen on the market and I've narrowed it down to three choices, three beautiful pens that will always perform well for you.
For waterproof lines that stay put
Nothing beats the Pentel Pocket Brush Pen. These workhorses are available at almost all art supply stores and are widely available online. If you're only going to purchase one brush, I would recommend this one.
It is truly waterproof (some say they are but my findings say otherwise) and has a beautiful quality of line. And, if you want to use it in the way you would use a water-soluble pen, you can! As long as you act fast while the ink is still wet.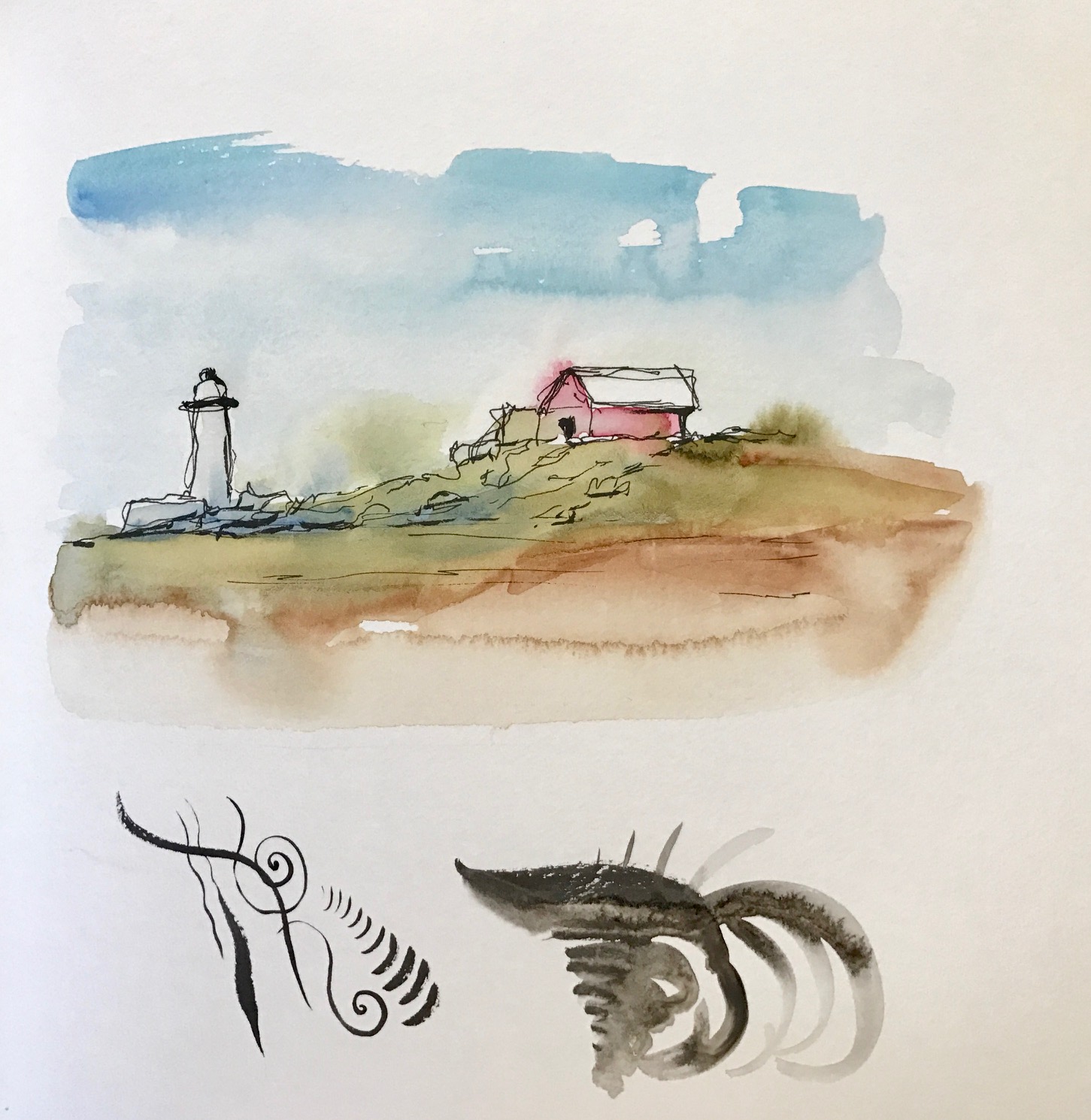 For more expressive ink and wash sketches
Nothing compares to the Kuretake brush pens. There are two different styles I recommend; choose one based on your budget:
Kuretake No. 13 Fountain Brush Pen: A beautiful pen to look at and to use. Style No. 13 uses synthetic bristles and a water-soluble ink for gorgeous ink washes when used with a wet brush or waterbrush. This is a real performer, and was my pen of choice for ink and wash for a long time.
Kuretake No. 50 Fountain Brush Pen: This is the creme de la creme of pocket brush pens. With its replaceable sable brush tip, the drawing experience is very sensitive. Make the finest lines and then the thickest lines, based on the pressure of your touch, then the brush tip snaps right back to its razor-sharp point like a pro.
Both of these pens use the same ink cartridges, and both can be used with an ink-converter cartridge as long as you stick to water-soluble ink. I only use the Kuretake refill cartridges, as I love the shades of gray I achieve with them.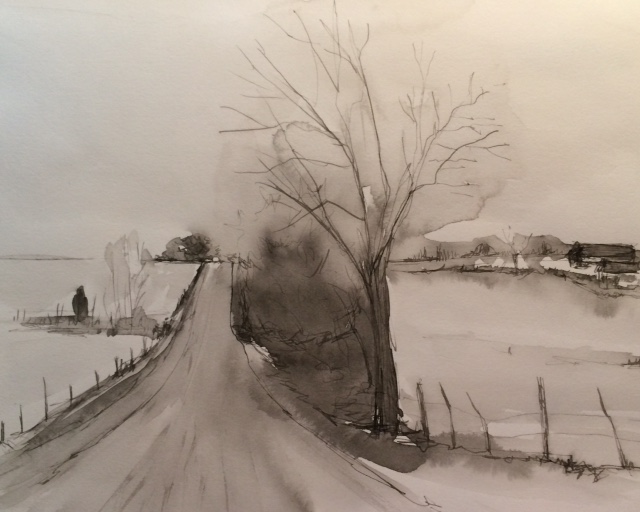 That's it! Choose a brush pen, grab a sketchbook and go.
One thing to remember is that using a brush pen is all based on pressure. Fine lines require a delicate touch; thicker lines require more pressure. I suggest taking your brush pen on a test drive and filling a sketchbook page with lots of mark marking, changing the pressure for fine and thick lines. Try writing your name with the brush pen, over and over again until it feels natural. It takes a little getting used to and some practice, but once you have the feel of it, you'll be really pleased with the freedom of expression a brush pen offers you.